Oakland is Accessible, Innovative and Bold. Elevate Your Organization's Meetings in Oakland!

Priding itself on being rooted in creativity, celebrating local culture, award-winning multi-cultural food scene and convenient location in the San Francisco Bay Area, Oakland offers a welcoming and inclusive community to elevate your organization's next meeting or convention.
Oakland provides visitors with an urban experience while offering modern amenities and contemporary meeting spaces that are distinct, all within a prime destination for meeting planners and their attendees looking to take their meeting somewhere different. As one of the premier meeting places on the West Coast, the popular Oakland Convention Center is just one of several creative meeting sites offering easy access to Downtown Oakland's progressive culinary, arts and culture and nightlife scene that offers an inclusive and proactive spirit.
Get Here from Anywhere

With 13 airlines offering nonstop service from over 55 domestic and international destinations, OAK International Airport is every meeting planner's dream. Even better, OAK is home to the newly renovated Escape Lounge, a comfortable getaway from the regular hustle-and-bustle of the airport, where travelers can take a beat, catch up on email over a glass of wine and enjoy complimentary snacks before or after their flight.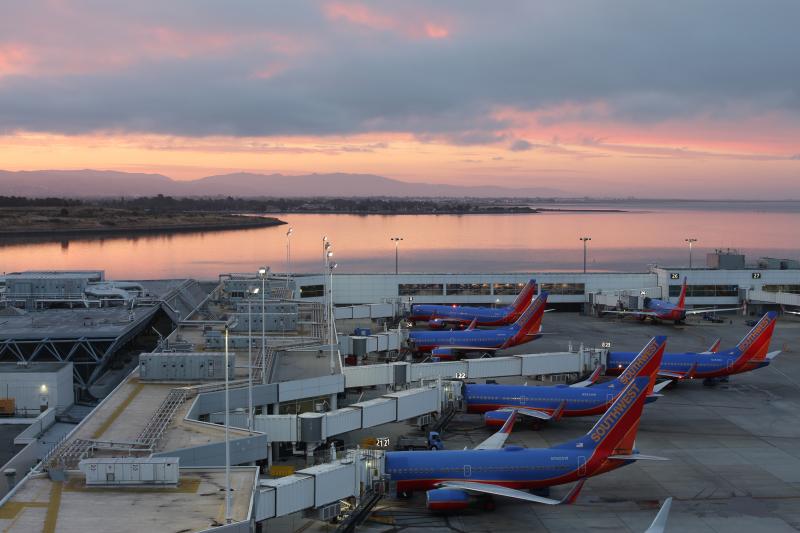 Within 10 minutes of stepping out of the airport and into the cool, breezy air of the city, visitors can find themselves in lively Downtown Oakland, the heart and soul of the city. Following a day of meetings, attendees can let loose and explore all of the mouthwatering cuisine, diverse entertainment options, and buzz-worthy nightlife the city has to offer.
One of the city's prime assets as a meeting destination is its location and accessibility. Oakland is located only 12 minutes from San Francisco, 40 minutes from Napa Valley and 40 minutes from Silicon Valley, with three international airports nearby. The city also offers unbeatable public transportation options by train, boat, bus, rideshare or bike.
Location, Location, Location

The beauty of meeting in Oakland? Planners and attendees alike benefit from a highly desired San Francisco Bay Area location while the innovative spirit of Oakland will help your meeting shine. An ideal alternative to crowded Bay Area cities like San Francisco, Oakland is jam-packed with creative meetings and accommodation options with no shortage of those famous, luxurious San Francisco Bay views.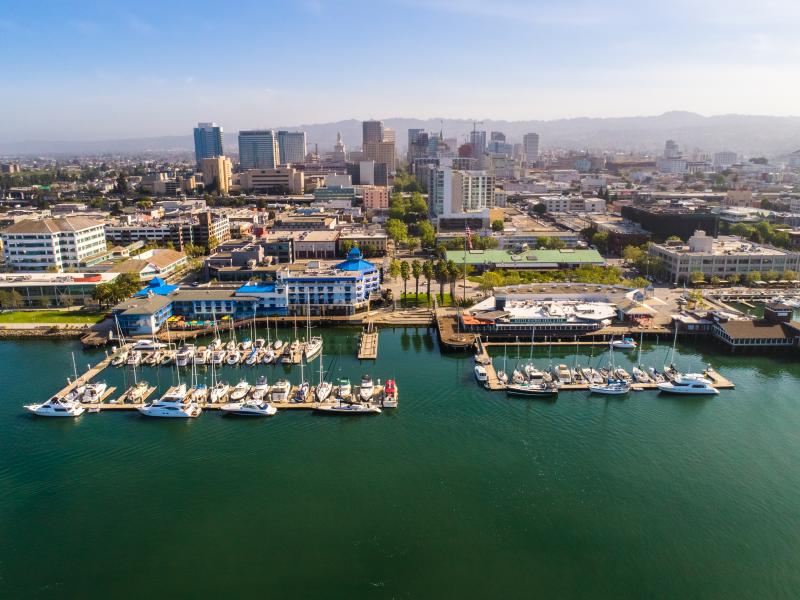 One-of-a-kind meeting locations sure to delight your guests include venues like the boutique Waterfront Hotel, which boasts balconies, fireplaces and waterfront views, and the iconic Claremont Hotel & Spa which features 276 recently restored guest rooms and breathtaking bay views.
Modern Spaces in Creative Places

With diverse and welcoming meeting spaces that range from historic and timeless to chic and modern, meeting planners have an array of venues at their fingertips in Oakland. Need a recommendation? Check out some of our top spots to host your organization's meeting:
Oakland Convention Center/Marriott City Center
The state-of-the-art Oakland Convention Center/Marriott City Center features an impressive 100,566 sq. ft. of freshly renovated space. Thanks to the center's convenient location right next to a BART station, transportation in and around the city is a breeze.
The convention center is conveniently attached to Oakland's largest full-service hotel, the Oakland Marriott City Center. With 36 additional meeting rooms, the hotel brings the total square footage up to 100,566 sq. ft. (significantly larger than a football field) – enough space to accommodate a meeting of any size. Best of all, the premier downtown location means unbeatable access to a number of restaurants and bars in Oakland's creative hub; your guests won't know what to explore first!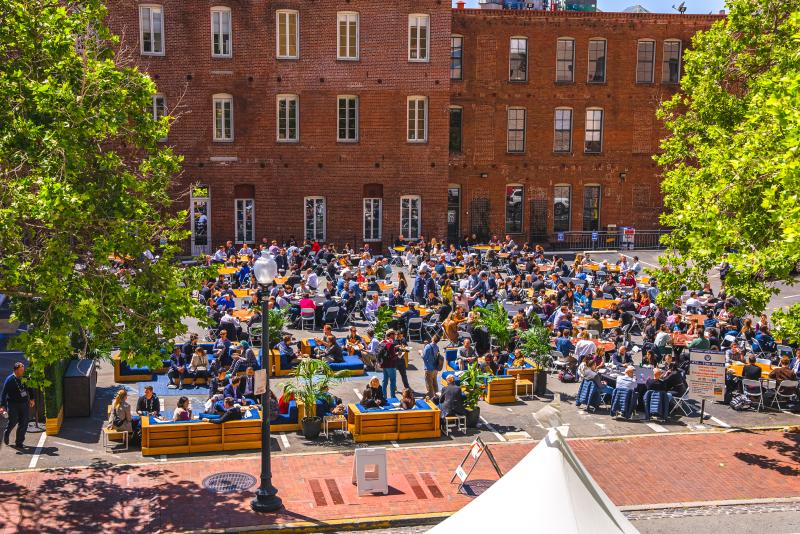 Claremont Club & Spa
A California landmark nestled in the lovely Oakland Hills, the historic Claremont Club & Spa celebrated its centennial back in 2015. Since its 100th birthday, the property has been rolling out updates left and right – including a recent refresh of its entire 20,000 square feet of meeting space complete with new carpets, wall coverings, and furniture throughout its two ballrooms and numerous meeting rooms. Bonus: several of the hotel's meeting rooms feature stunning views of the San Francisco Bay.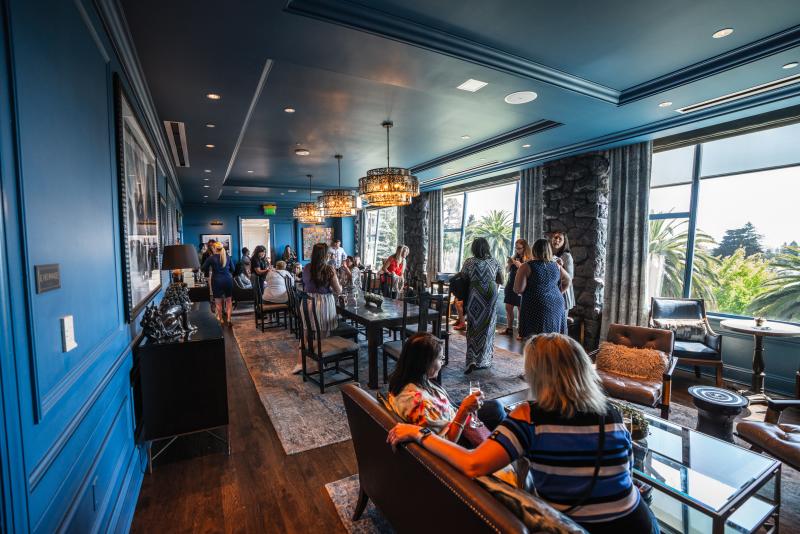 During downtime, guests can book luxurious treatments – from relaxing massages to revitalizing facials – at the expansive Fairmont Spa, enjoy afternoon tea in the lobby lounge and take part in a daily champagne ceremony.
Preservation Park
Guests will feel like they're stepping out of a time machine when they stroll onto the grounds of Oakland's 125-year-old Preservation Park. Once an upscale residential neighborhood home to Oakland's finest in the 19th century, the historic complex is comprised of no less than 16 beautifully restored turn-of-the-century structures that make for creative, memorable meeting spaces, such as:

  -   Nile Hall, built-in 1911, which can host up to 200 guests
  -   The Ginn House Parlor, which can accommodate up to 80 guests
  -   The Robinson Classroom, which can comfortably hold up to 50 guests
From convenient locations with San Francisco Bay views to historic homes amidst beautifully manicured grounds, your Oakland meeting is sure to provoke rave reviews from attendees from around the world.
Come for the meetings, stay for the Arts & Culture

Music and art meet history and Bay area culture in Oakland – a multicultural hub of people, languages, art, cuisines, and experiences from all over the world, brought to the San Francisco Bay. After the meetings, attendees can enjoy a plethora of entertainment options at their fingertips!
The Famous Yoshi's Jazz Club
Home to some of the best jazz entertainment the Bay Area has to offer, Yoshi's is the premier location for breakout events in Oakland. For private events, book one of the club's lavish private rooms, such as the 18-seat Sushi Bar or the newly renovated Claremont Room, which can accommodate up to 80 guests. Be sure to check out the club's event calendar to see what tunes will be rocking the house during your stay.
Oakland Museum of California
Whether your guests are seasoned Bay Area travelers or visiting Oakland for the first time, they'll have a blast learning about the city, art and natural sciences that are definitive of the destination at the Oakland Museum of California. One of the city's most frequently visited attractions, visitors of all ages can enjoy exploring the exhibits and recharging with lunch at the Blue Oak Café.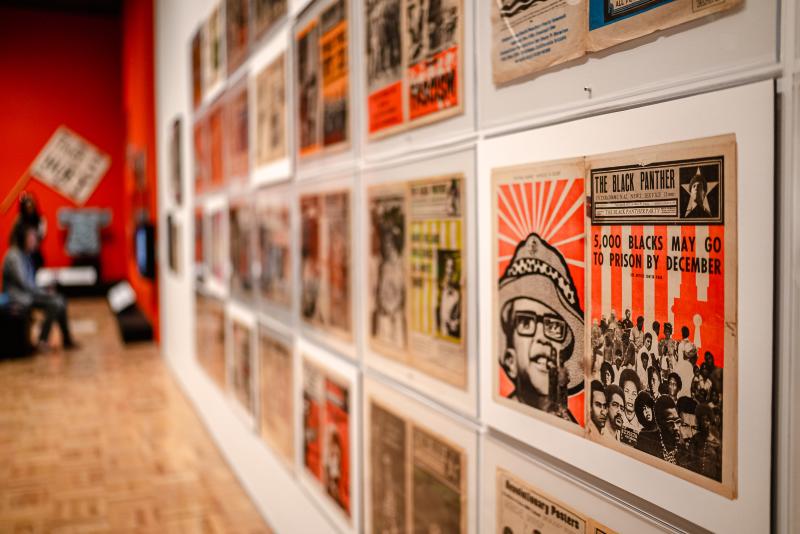 The U.S.S. Potomac
Known as the late President Roosevelt's "Floating White House," this glorious ship was commissioned back in 1934 and served as the President's private yacht until his death in 1945. Today, this authentic piece of American history is available for private charters and provides the perfect luxurious open-water experience to kick-off or include your meeting event. For large events including food and beverage service, the ship can accommodate a maximum passenger load of 80-90 guests.
Welcome to Oakland!

As a city that's inspired every day by bringing our community together – we're committed to bringing your attendees together for a meaningful, unprecedented meeting experience in our welcoming city.
---
Reach out to the team today to learn more about how we can assist you throughout your planning process and beyond!