Creep it real this Halloween in Oakland, for yourself, your family and even your pets! Check out all the different ways you can spend Halloween in The Town.
Family Friendly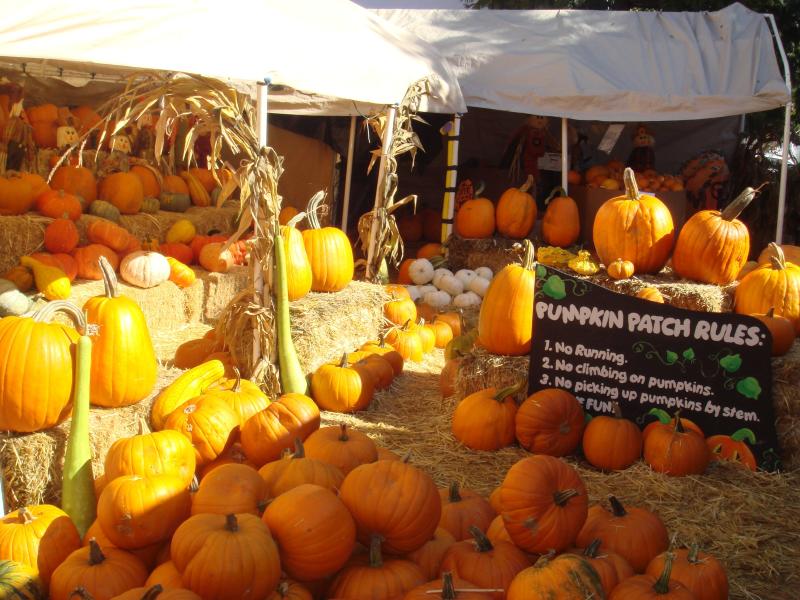 November 2, 10am-5pm
The annual Día de los Muertos festival is right around the corner on November 2nd, 2019. Now in its 24th year, this family-friendly event has a lot in store for all who attend. Including hundreds of vendors selling traditional Latin American crafts and art, a carnival pop-up with kids' games and rides, and 25 traditional altars on display, and 3 stages. The festival is back on International Blvd. and will extend from Fruitvale Ave. all the way to 40th Ave. Use #FruitvaleDia and #OaklandLoveIt to share your thoughts, photos and more. See more information on the celebration here.
Pumpkin Patching in Piedmont
All October, 8am-8pm
Piedmont Avenue Pumpkin Patch has been on Piedmont Avenue since 1996. Walk through the Halloween store at 4414 Piedmont into a Pumpkin Wonderland, or the two different Haunted House options. Learn how you can pick your perfect pumpkin.
Pick of the Patch Pumpkins
All October, 10:00 AM to 9:00 PM (Sun-Thur), 10:00pm (Fri-Sat)
This pumpkin patch is beautifully decorated and offers tons of inflatable fun for children ages 2-12. Besides the giant inflatable fun, there are lots of different varieties of pumpkins to choose from and a wonderfully decorated "memory zone" to take pictures of your little ones. Pick your pumpkin today!
Children's Fairyland Jack o Lantern Jamboree
October 26-27, 11am-3pm
Children's Fairyland will have fun for both the little and big kids, including crafts, entertainment, costume parades, rides, giveaways and more. Check out the schedule of the events for the fun-filled two-day event. Click here for spooky fun.
October 17-19
In true Oakland tradition, Halloween in The Town is not your ordinary experience. The Autumn Lights Festival, which has become a unique Oakland tradition, is a three-night community event held in the seven-acre oasis of themed gardens in Lakeside Park surrounding Lake Merritt. From October 17-19, you can enjoy the illuminated art from local Bay Area artists, live music, fire dancers, food, and drinks for an unforgettable experience for all ages. See more information about the festival here.
Oakland Sweet Spirit & Beyond Food Tour
Oakland Sweet Spirit & Beyond Tour is a spooky adventure filled with cupcakes, cocktails, and a guided walk through two cemeteries. This tour is not your typical Oakland ghost tour. This 90-minute cemetery tour highlights some of Piedmont Avenue's hidden gems including the final resting places of the Bay Area's most famous and infamous residents. Whether you're interested in "boos" or booze, this is a must-go event for all guests 21 and over during Halloween season in Oakland. Click here for more information about dates.
Boo at The Zoo
October 26-27, 10:00am-3:00pm
Stroll the Zoo in costume and follow the clues on your program to get your goodie bag full of yummy treats. Ride the spooky boo train and join the dance party. Plus, get your face painted, make treats for the animals, participate in hands-on Halloween themed activities, and see how the animals at Oakland Zoo celebrate Halloween. Kids in costumes receive a free ride ticket. Click here for all the fun and none of the fright.
OMCA Día De Los Muertos
October 19-20
This October, Oakland Museum of California (OMCA) will mark the 25th anniversary of its beloved El Día de los Muertos celebration with a powerful new exhibition opening October 16, ¡El Movimiento Vivo! Chicano Roots of El Día de los Muertos, and a special two-day community celebration from October 19- 20. The event will feature demonstrations of traditional Mesoamerican arts and cooking, live music, dancing and merchandise by local artisans for your home altar. Click here to see more information about the celebration.
Costume Parties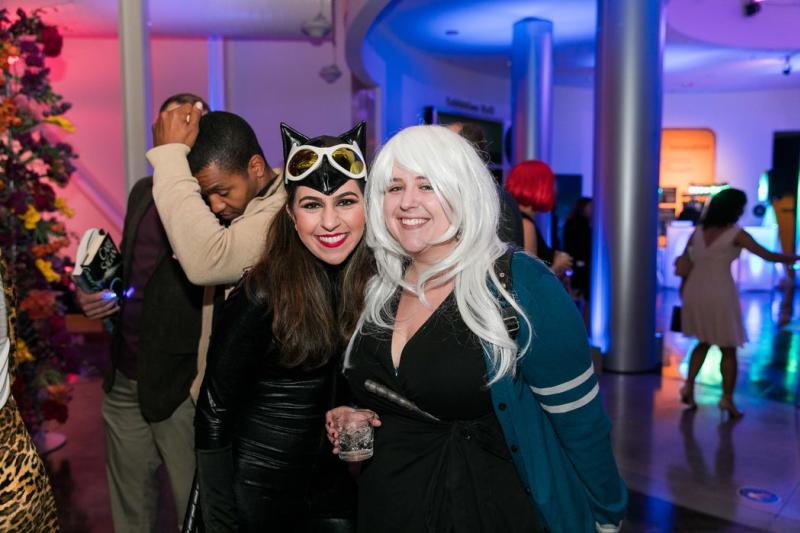 Halloween Costume Party Cruise 2019
October 25, 10:30pm- 1:30am
Halloween Costume Cruise is upon us. Come celebrate Halloween with this 3-hour midnight cruise around the bay! There will be food available for purchase if you are hungry, and ice-cold cocktails from one of the 2 bars. There will be cash prizes for best costumes so come dressed to win. The boat will journey out of Jack London Square to the haunted waters under the Bay Bridge all the way to San Francisco and McCovey Cove! Check out more info on how you can party on the Bay.
Starstruck Costume Party: Elemental
Chabot Space & Science Center
October 26, 9pm-12am
This night of highly concentrated fun is complete with a laser show, dance floor, chemistry inspired snacks and live science demonstrations! Sport a costume tighter than a covalent bond and show off your effervescent dance moves. Party with a purpose—all proceeds raised will support Chabot's programs that inspire lifelong learning throughout our community. 21 and over. Click here for a party out of this world.
Oakland Halloween Bar Crawl 
October 26, 7 pm- 12 am
Join us for the 2nd Annual Oakland Halloween Bar Crawl! This year, we'll be enjoying themed drink specials at designated, historical bars, a costume contest with prizes, drinking games, and more as we crawl around Jack London Square. Check out more information about the event here. 
Haunted Houseboat
October 26, 10pm-2am
Are you ready for a spooky Halloween cruise on the bay? This year is an extra special event for Halloween, and you're all invited to join us on this late-night party cruise on the bay! This is a costume party so, please come dressed up for the holiday; even something simple is fine. Costumes aren't mandatory but recommended. Enjoy some great times on this awesome cruise over the bay area waters, while dancing to some great house music, vibe with good people, and enjoy a wonderful excursion of the beautiful SF Bay Area! Check out more information about the event here.
Halloween Cumbiamba and Costume Party
October 26 8pm-2:30am
The Halloween Cumbiamba is back for the 4th annual party! Mark your calendars, get your costumes ready! Check out a list of our performers and more information.
EEK! FEST! A Halloween Horror Show
October 24, 8pm- 2am
EEK! FEST! is a Halloween horror Show featuring bands, Drag Performances, Vendors and Horror Shorts. Costumes encouraged! Come get spooky with us and ring in the Halloween season! 
Nightmare On Broadway
October 26, 10pm-2am
Take a trip with to 2507 Broadway where strange things have been encountered. Some say ghosts are walking the halls and strange sounds can be heard through the night at 2507 Broadway. They say the club was built on an old Native American Burial ground. Rumor has it they built on the land and never moved the bodies. They say these spirits continue to walk the halls of the building. Are you brave enough to join 30plus Entertainment, DP/EMP along with DJ Rick The Dragon Lee to spend 4 hours in this house of horrors? Best Costumes will be awarded and those brave enough to make it through this night will be changed forever. Get your discounted ticket online today and come experience the Nightmare on Broadway!
Performances, Shows & Screenings

Hubba Hubba Revue's Uptown Cabaret HALLOWEEN BASH!
October 26 9pm- 1:30am
BEWITCHING BURLESQUE BEAUTIES, live music, and gorgeous ghouls galore! Hubba Hubba Revue, and musical guests, Sinister Twist, heat up your Halloween with a Saturday night soiree of supernatural striptease! Plus, a CASH-PRIZE costume contest! See all the details about the show here.
Halloween Movies @ The New Parkway Theater
October 3-October 31
Cuddle up and be frightened on Halloween at The New Parkway Theater with classic scary movies all night long. Check out the full list of movies they are playing all October.
Luna Mexicana
October 17, 23, & 25  |  November 1 & 2
Celebrate Dia de Los Muertos with a Oakland Ballet. See the performance full of beautiful costumes, festive music, tasty treats and more! Children under 2 are free. See details about the showings.
Pet-Friendly
6th Annual Haunted Howl-o-ween Party for Dogs at Wag Hotels Oakland
October 30 6pm-8pm
Grab your pups and head over to our 6th Annual Haunted Howl-o-ween Party at Wag Hotels to benefit the Pets In Need Rescue Organization. Stop by Wag Hotels on October 30th and you will find a haunted hotel waiting for you and your pooch to explore, with tricks and treats around every corner! Canine and human guests alike will be spooked by photos with Cruella de Vil, costume contests, trick-or treat goodies, raffles, local vendors and more! Learn more about Howl-o-ween here.
Historical
Camron-Stanford Night Tour
October 19, 6pm-8pm
Join this one-night only event for a special candlelit, shadow-filled tour of our Morbid Desire exhibit, and enjoy a drink and some spooky fun on our veranda before or after your tour. Experience this special event for yourself.
Other Camron-Stanford Events:
Spirits in the Shadows, an afternoon with the Alameda Paranormal Research team - October 13, 12pm-1pm
Murder in Old Oakland, a mystery game - October 26, 7pm-9pm