Back
Where to Get Soul Food in Oakland, CA
Oakland's soul-food-restaurant per capita is pretty impressive, especially considering its 3,000 miles from the South. That's thanks to a strong African-American culture that's been part of the city's fabric since the founding. With a hunger for fried comfort, we set out to find the most popular spots in Oakland -- and we know that we've missed a bunch. Let us know and we'll add your favorites to the list!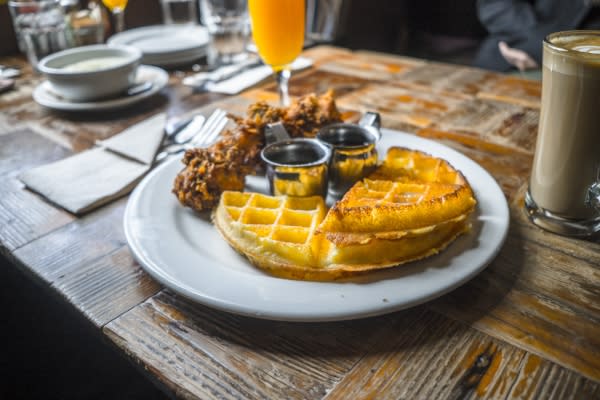 BSKC - Brown Sugar Kitchen Counter (2295 Broadway)   Opening Fall 2018!  
Brown Sugar Kitchen, an iconic West Oakland brunch hotspot, is relocating to Uptown and changing it's name to BSKC Brown Sugar Kitchen Counter! Tanya Holland, well-known chef, cookbook author and contestant on Top Chef, brings you updated renditions of soul food classics in a lively and comforting atmosphere.
What to eat: The cornmeal waffles, paired with buttermilk fried chicken, brown sugar butter and apple cider syrup are a must.
Everett & Jones (126 Broadway Ave)
In 1973 Dorothy Turner Everett opened Oakland's beloved BBQ & soul-food restaurant. This family owned business continues to thrive and is a great place for live entertainment!
What to eat: Two Way Combo with Collard Greens
Flip n' Soul (2101 14th Ave)
Flip N Soul incorporates quality ingredients to all of their dishes to adhere to the authentic flavors that we hold near and dear to our hearts. They continue the art of flavor and food design from their ancestors by combining traditional and new techniques to create their own style of Filipino and Soul Food.
What to eat: Fried Shrimp and Catfish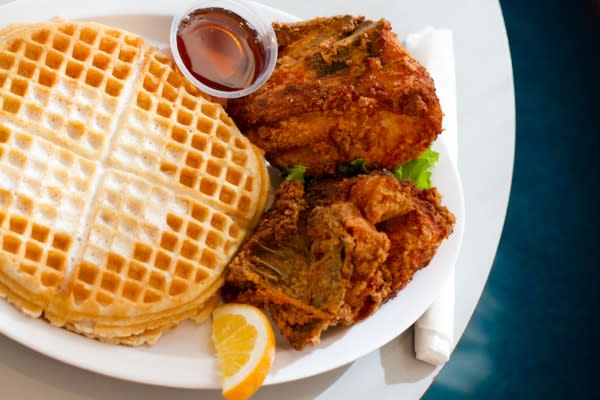 Home of Chicken and Waffles (444 Embarcadero West)
Got a late night craving for chicken and waffles? Head over to the Home of Chicken and Waffles in the Jack London. This 60s style diner has an entire menu dedicated to different chicken and waffles combos!
What to eat: Paiges Palette - 2 Southern Fried Chicken Wings, Egg, and Waffle
Ivy Moon Restaurant (3112 Market St)
Ivy Moon Restaurant looks forward to serving you scrumptious dishes created from recipes passed down for generations from our chef's grandmother and mother. Sharing recipes with family and friends for many years, they now enhanced them with inspiration from the South and serve them right here in Oakland.
What to eat: Jambalaya Pasta
Lenas Soul Food Cafe (6403 Foothill Blvd)
This family run East Oakland haven claims to fame is the 99-cent portion of the menu, but it's the friendly staff and legit soul food that keeps customers coming back.
What to eat: Fried Fish and Mac and Cheese
Lois the Pie Queen (851 60th St)
Lois the Pie Queen passed away, but her son continues her legacy by continuing to put out delicious food at their local go-to spot. Come down for breakfast or lunch for pancakes, grits, biscuits, and waffles.
What to eat: Sweet Potato Pie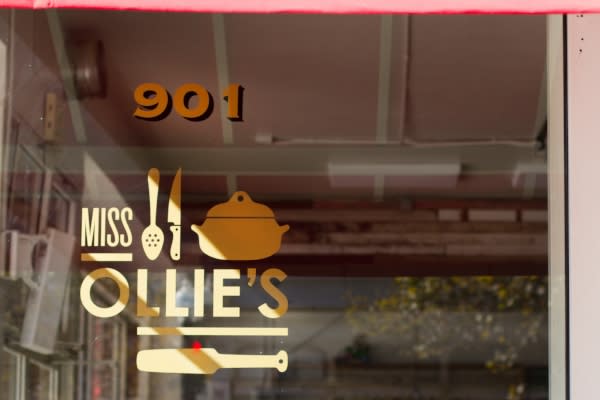 Miss Ollies (901 Washington St)
A different spin on soul food, this time from the Caribbean and served counter-style. Enjoy the island vibes.
What to eat: Skillet Fried Chicken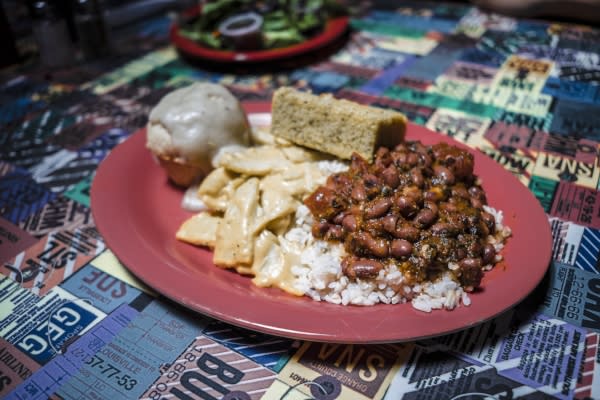 Souley Vegan (301 Broadway)
Tamearra Dyson, owner of Souley Vegan has been cooking her signature vegan dishes since the age of 18. Chef Dyson, a vegan from an early age believes in cruelty free eating. Enjoy your usual go-to dishes like gumbo, mac and cheese, and biscuits and gravy but with a vegan spin.
What to eat: Toasty Burger and Creole Pop'ens
Southern Cafe (2000 MacArthur Blvd.)
Down-home Southern eatery serving up fried chicken, oxtails & collard greens for lunch & dinner. Come on Sundays for their all-you-can-eat special so that you can try a little of everything!
What to eat: Turkey Wings, Collard Greens, Mac & Cheese
Promoted by The Black Joy Parade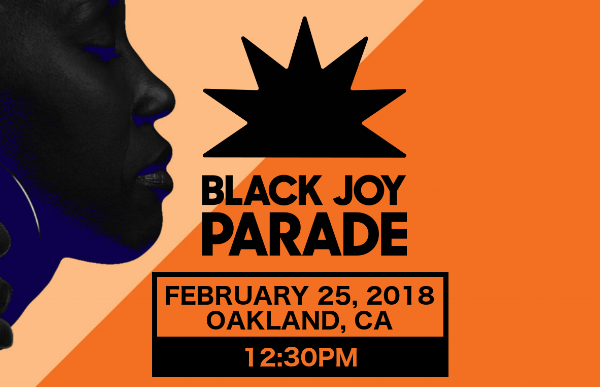 On February 25, 2018 the Black Joy Parade will fill the streets of Oakland. We welcome all types of individuals and organizations to join the procession and be a part of the what we hope to be the first of many Black Joy Parades.

Beyond the need to travel 8 blocks, there is no limit to what you can create! We encourage participants to bring their unique flavor of Black Joy from floats and marching bands, to costumes, dance, art and more. Be creative. Be positive. Be energetic and free!