KONO (Koreatown Northgate) is a hub of arts and culture in the Bay Area and Oakland, featuring The First Fridays Festival and Art Murmur Gallery Walk. Along and with the arts, KONO features Oakland's most popular craft beer gardens and pubs. Here are some suggestions for your visit to KONO! 
First Fridays - Celebration of art, music, food, fun and community that takes place the first Friday of every month on Telegraph Avenue between West Grand and 27th Street. Oakland First Fridays is an immersive art and community experience on the first Friday of each month, Telegraph Avenue from West Grand to 27th Street. Oakland's KONO district springs to life with for this event, with galleries, street artists, local culinary artisans, performers, musicians, dancers, DJ's, and poets gathering for Oakland First Friday events. Thousands of people come from across the Bay Area and beyond to see and experience art, be inspired, eat great food, enjoy live music, and stroll through the amazing, eclectic city of Oakland. An economic impact report shows that the Oakland First Fridays has a major, positive economic impact on the KONO community. (PC: Greg Linhares, City of Oakland)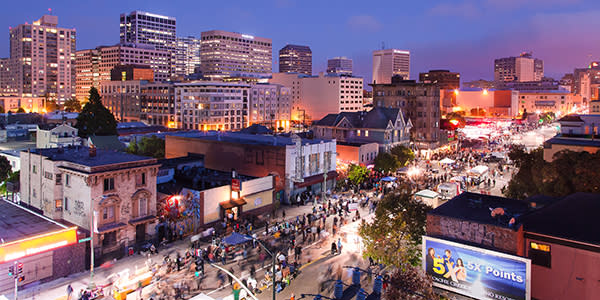 A neighborhood bar and live performance venue located in the heart of the Oakland arts district with excellent bartenders, exceptional spirits, eight beers on tap, three pinball machines, and a stage.
Watch new releases but with the same comfort of your own home. This dine-in cinema features comfy couches, American diner food, as well as beer and wine. Not in a movie mood? Take advantage of free Trivia Thursdays. (PC: Greg Linhares, City of Oakland)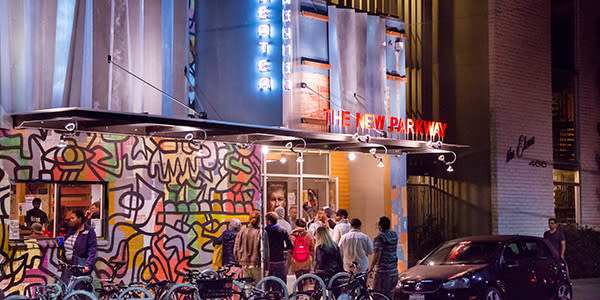 Classic Cars West
Boutique vintage car dealership, art gallery, and beer garden all in one location. 
Underground full-service restaurant and bar. They also specialize in handcrafted cocktails and offer 20 beers on tap. (PC: Blind Tiger)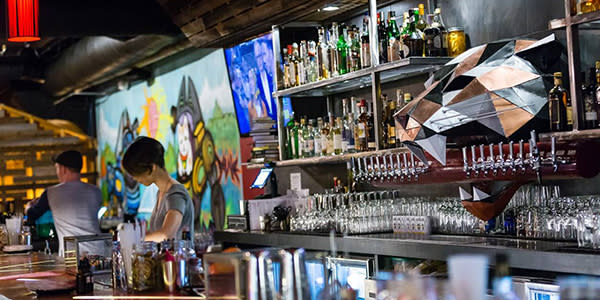 Southern cuisine in a casual atmosphere. Celebrating the love of life and good food in David King's restaurant featuring southern comfort food and over 100 selection of whiskey from their bar.
Kingston 11
Authentic Caribbean food with California flair. Named after owner Nigel Jones' Jamaican hometown, the food is inspired by family recipes. (PC: Kingston 11)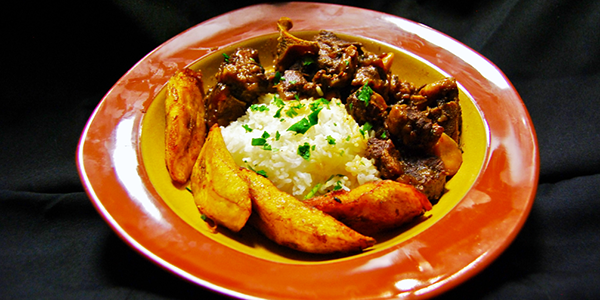 Two spacious patios (one indoors) furnished with wooden picnic tables and an eclectic collection of local art. Housemade sausages, sandwiches, burgers and breakfast items are also available. They have a variety of local and regional draft and bottled beers. (PC: Telegraph Oakland)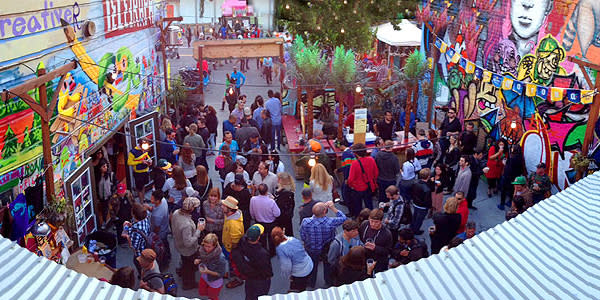 Looking for things to do in another neighborhood in Oakland? Check out Oakland Spotlight on Fruitvale!