Just one day in Oakland? Our nightlife, galleries and restaurants alone can fill up an entire day. Add the rich history, diverse neighborhoods, outdoor recreation and sports into the mix, and you've just filled up at least a week. It's a bit ambitious, but if you must do it all in a day, take a cue from your personal tour guides. Just make sure you come back—we've just barely scratched the surface.
First stop: Jack London Square
Start your day along the waterfront in Jack London Square. Get yourself prepped for the long day ahead with a cup of coffee from Oakland's own Blue Bottle Coffee or Bicycle Coffee as you tour the restaurants and attractions, including the USS Potomac (FDR's Floating White House), CA Canoe & Kayak and the pop-up 90's Experience museum. Stop by plank for some arcade games/bowling or just enjoy a drink in their beer garden. Don't miss out on these top foodie spots: Everett & Jones BBQ, Farmhouse and Souley Vegan.
Next stop: Old Oakland
Next stop—Oakland's original downtown, the historic Old Oakland district. Check out Ratto's International Market and Deli, one of the oldest (and the tastiest) businesses in Oakland, or at Swan's Marketplace, a growing hub for some of the best restaurants in the Bay Area. Old Oakland is also home to many artisan shops scattered near the area's famous "Victorian Row," such as E14 Gallery that features local artist-of-color. Make sure you peek into Beastmode Apparel in case Oakland native Marshawn Lynch is around. In the mood for some dessert? Make sure Cookiebar Creamery is on your list!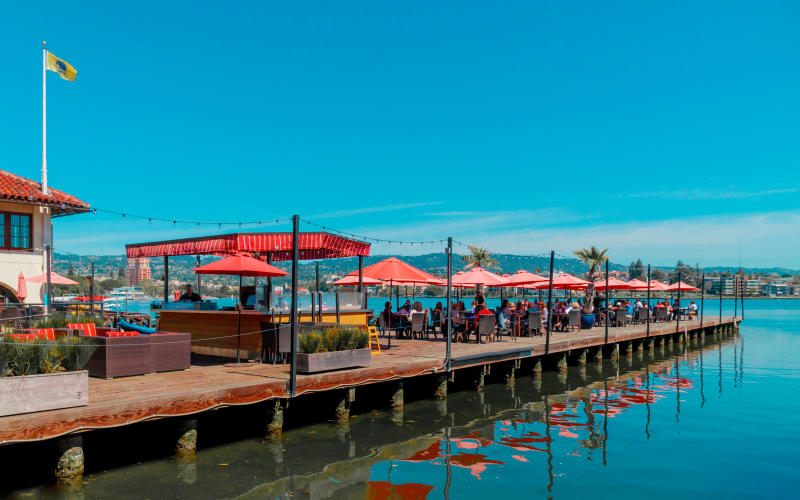 Next stop: Lake Merritt
Hop on the free weekday "B" Broadway Shuttle toward Uptown Oakland and walk two blocks east on Grand Avenue to Lake Merritt, otherwise known as the "Jewel of Oakland." When you're lakeside, you can't miss the Cathedral of Christ the Light, the only cathedral built this century around the world. Take a short walk over to Lake Chalet Seafood Bar and Grill for lunch al fresco on the restaurant's lakeside dock, or tour the lake Italian-style on an authentic gondola. Yes, gondolas—just one of the many surprises in Oakland. If you are a fan of burgers, make your way over to TrueBurger! You won't be disappointed.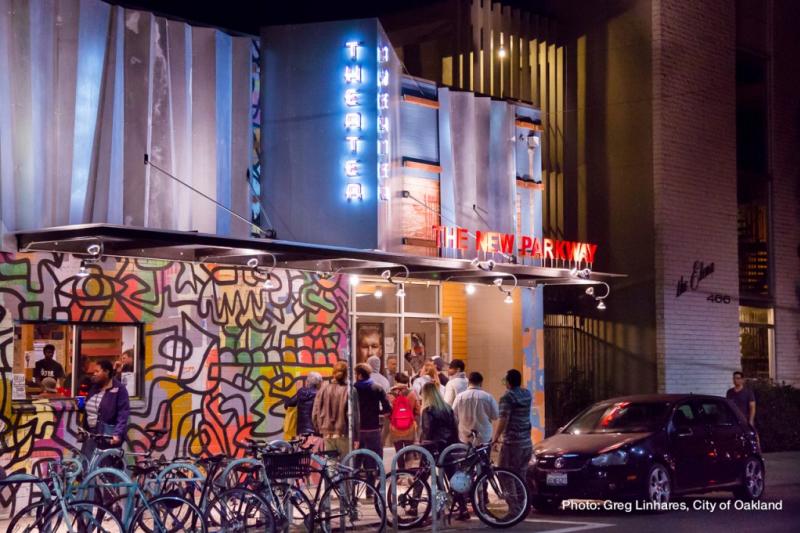 Final stop: Uptown
Head west toward 25th Street in Uptown, where you'll find a collection of unique local artists and galleries. You'll find multiple Womxn-owned Art Galleries that may pique your interest. Ease into the afternoon with wine tasting at urban winery Two Mile Wines, a beer flight at Drake's Dealership or visit Kitchener Oakland's take out windows to get a taste of Oakland's culinary entrepreneurs. Need to kick back for a few hours? Duck into The New Parkway Theater, Oakland's beloved indie movie house. Looking for a dance floor? Take up room on the floor at The Legionnaire Saloon or Hello Stranger. Don't forget to show some love to hometown hero Mistah F.A.B. by shopping at Dope Era right on Broadway!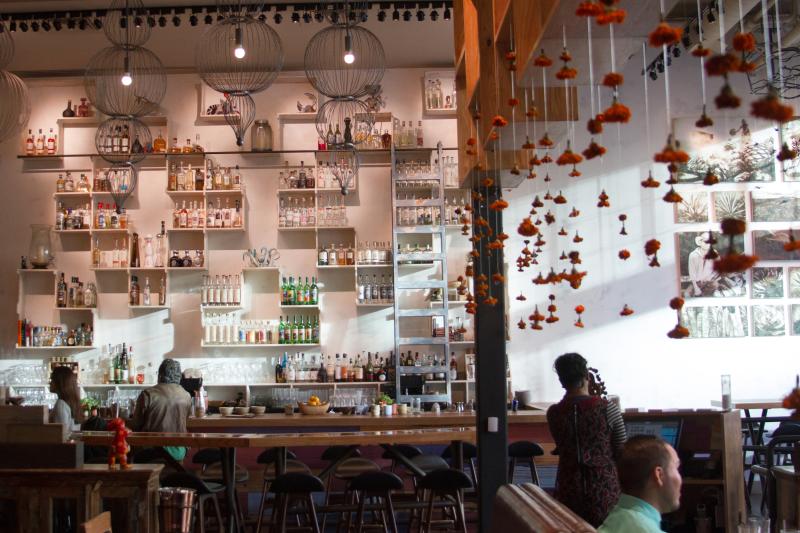 You don't have to call yourself a "foodie" to justify dining at Oakland's nationally acclaimed restaurants. In Uptown, there's too many to choose from—Brown Sugar Kitchen's soulful southern food, Calavera's stylish atmosphere and Oaxacan fare, and Luka's Taproom & Lounge, just to name a few. Last, but certainly not least, don't forget to squeeze in time for nightlife. Oakland's historic Fox and Paramount theaters are favorite stops for international artists. Or get a feel for the local music scene at one of the smaller clubs, such as The New Parish, The Uptown or Café Van Kleef (also home to the best Greyhound ever made). If you're still standing, end your evening with a round of indoor bocce ball at Make Westing, or one of 30 indoor games at Emporium Oakland.