Oakland Chinatown (屋崙華埠) is one of the oldest Chinatowns in the United States. After the Chinese first settled in the area in the 1850s, many businesses started to appear. Although none are still around from the 1850s, there are still some that have been in the area for over 140 years.Explore our list below:
In Oakland for: 62 years
261 12th Street
Opened in 1957, Oakland Fortune Cookie Factory is one of the oldest fortune cookie makers in the Bay Area, stretching back three generations. You may already know that a fortune cookie is a Chinese American treat invented in California; however, there are still a handful of factories producing fortune cookies in original bay area locations.

As a small family business, The Fortune Cookie Factory is one of the very last places in America that still makes fortune cookies entirely by hand. You can join a short tour to learn how fortune cookies are made, or stop by the shop to get some cookies and know your fortune.
In Oakland for: 36 years
712 Franklin Street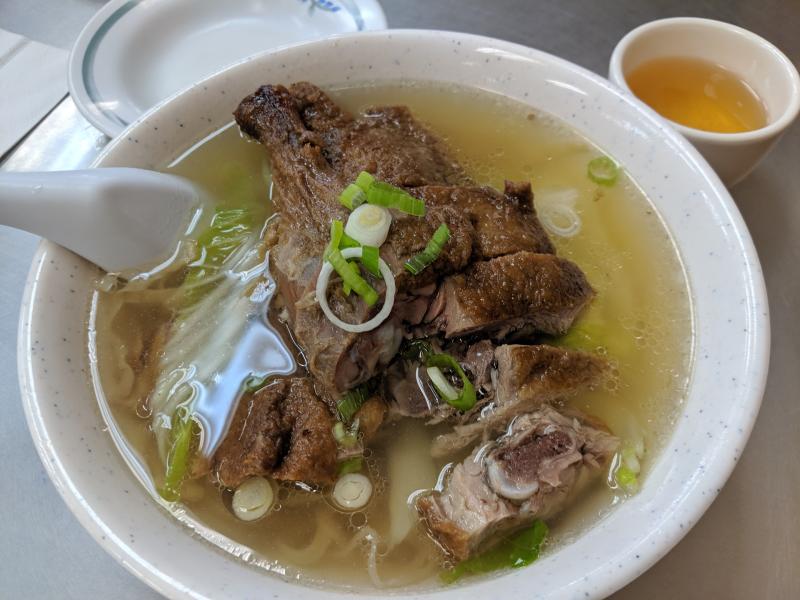 Vien Huong is probably one of the best restaurants in Oakland's Chinatown. It offers delicious specialty dishes from China and Vietnam, along with fish dishes and salads. If you are looking for a quick, filling, affordable, and delicious lunch, Vien Huong should be your first choice.
The house special, the Chow Jew Ho Fun, is one of the best noodle soups in Chinatown. The noodle soup here has a clear, light chicken broth. The soup is typically seasoned to your liking with chili, sriracha, hoisin, vinegar, and Vien Huong's house-made chili sauce, which is fishy and pungently delicious. With long cafeteria-style tables, Vien Huong is also ideal for the solo diner looking to get in and get out.
During the lunch hour, you can see there is a fast-moving line outside of Vien Huong. Daniel Tran, the second-generation owner, once shared the secrets for his lasting family business: fresh and affordable meals and quick service. Vien Huong Restaurant was recognized as a legacy business during Oakland Small Business Week in 2016.
In Oakland for: 29 years
328 10th Street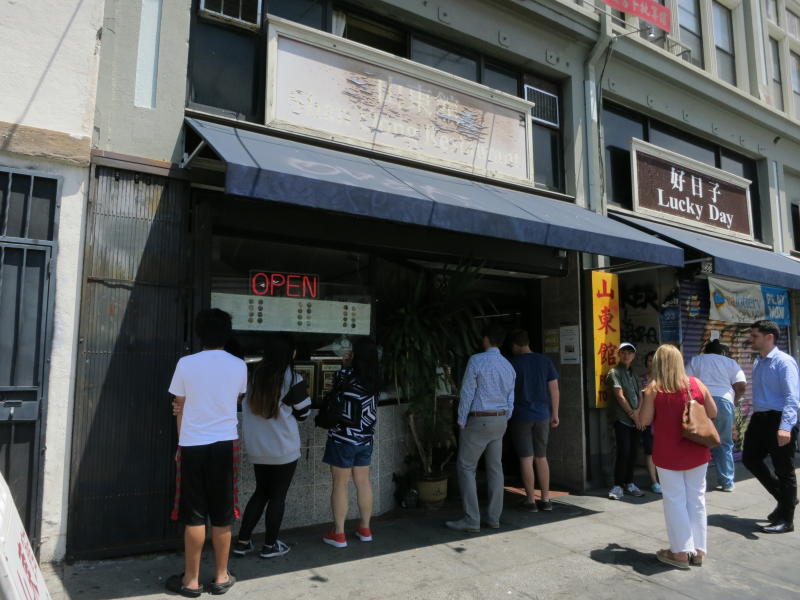 Best known for freshly handmade noodles and dumplings, Shan Dong is the most popular restaurant in Chinatown. You can see both locals and tourists wait for seating outside of the restaurant during lunch and dinner hours.
Shan Dong is famous for its handmade flour noodles and dumpling wraps. Sometimes you can see the chef making the noodles and dumplings from outside as you wait for your table. The thick, chewy noodles are great stir-fried or in soup, and are the most recommended in the popular dish, Sesame Paste Noodles.

The house special dumplings stuffed with pork and cabbage and Shan Dong Chicken are also popular dishes. The owner Charles Hung said that the key to keeping customers is "the consistency of food quality" and that has become their moral to run the family business.
In Oakland for: 142 years
110 10th Street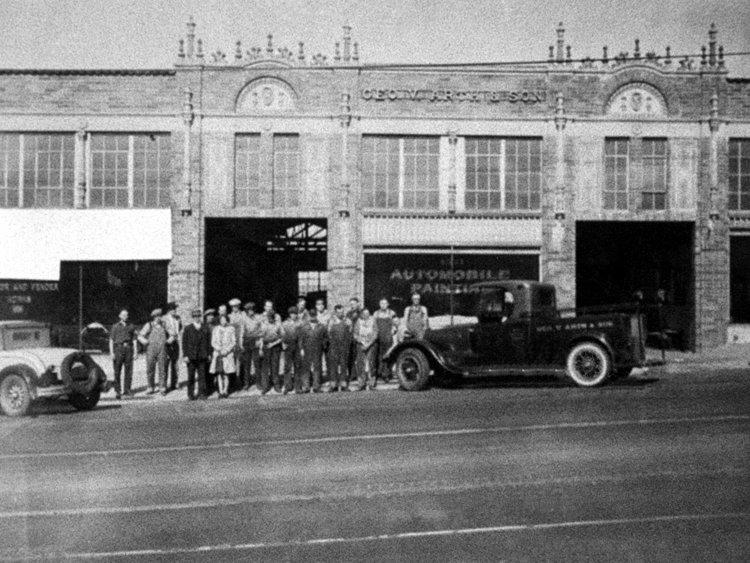 Located at the corner of Oak and 10th Street in Chinatown, George V. Arth & Son body shop has been in business since 1877. After 142 years and six generations, the body shop is recognized as the oldest auto body shop west of the Mississippi River.

In 1877, George V. Arth settled in Oakland, California after making the long ocean journey across the Atlantic. He arrived with his family from the region of Alsace-Lorraine, France. A blacksmith by trade, George set up shop in the East Bay by purchasing a small local business named the Oakland Carriage Manufactory, which he later renamed to George V. Arth & Son.

As Henry Ford's "horseless carriages" began appearing on the local Oakland streets, George V. Arth & Son adapted to the new technology and started repairing and painting the new motorized vehicles. The business moved to the current address in 1963, after five recessions over the last several decades and two major earthquakes. The business has gained major respect in the Bay Area and was recently honored by City Councilmember during Oakland Small Business Week in 2018.
Know of any other businesses in Chinatown that have been around for a while? Please share and comment below!