With the holidays just about here, instead of jumping into the crowd of people at the malls, shop local in Oakland for a more unique gift. No basic gifts out here! 
For Your "Music Is Life" Cousin
Records from: 1-2-3-4-Go! Records
Nothing brings back nostalgia like walls and walls of vinyl. Whether you are looking for a special release, or want to trade in an old favorite, they has you covered. Their weekly shows are open to all ages and the intimate 49 person venue is alcohol free. Sample your favorite record at the telephone booth listening station and make sure you snap a pic in their famous photo booth before heading out.
Tickets to: Fantastic Negrito: The New Parish
Fantastic Negrito is a man's truth told in the form of black roots music. Each song the true story of a musician from Oakland who experienced the highs of a million dollar record deal, the lows of a near fatal car accident that put him in a coma, and is now in the phase of rebirth despite his playing hand being mangled. The primary element that drives Fantastic Negrito's music is uncut realness and zero concern for "pop" anything.
Tickets to: R Kelly: Oracle Arena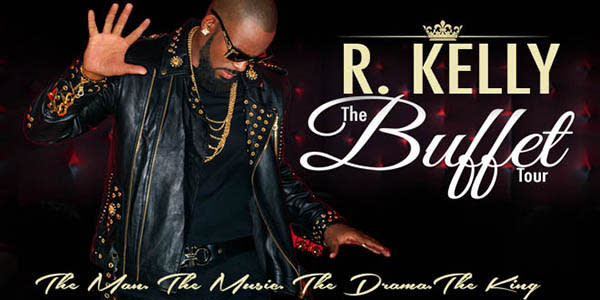 R. Kelly is bringing The Buffet Tour to Oracle Arena on January 15th! It will be one of R. Kelly's most entertaining shows to date! He will be joined by a live band and backup dancers while performing songs from his thirteenth studio album, The Buffet for the first time live. Come see him at Oracle Arena on January 15th!
For Your "#BecauseFashion" Sibling
Pins/Water Bottles/Accessories from: Oaklandish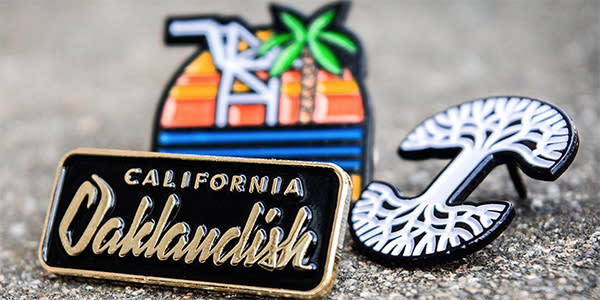 They are known for the designs on tees, but they also partner with other local businesses on designs that promote civic pride and celebrate Oakland spirit that is often imitated, but never replicated. Stop by here for uniquely Oakland merchandise. (PC: www.oaklandish.com)
Beanies/Hats: BOSK
Stunt this holiday season with some fresh clothing from BOSK in Old Oakland. They bring you quality brands and a pocket friendly prices. Check them out for your last minute holiday shopping.
For Your "...But The Game Is Still On" Neighbor
​
Tickets to: Hoodslam
With a show every First Friday, they will not be disappointed with the passionate underground wrestlers of Hoodslam. An underground professional wrestling event with absurd and bizarre characters pulling off amazing moves and stunts. Leave the kids home for this one, and grab a couple beers while you're at it! (PC:@Hoodslam Facebook Page)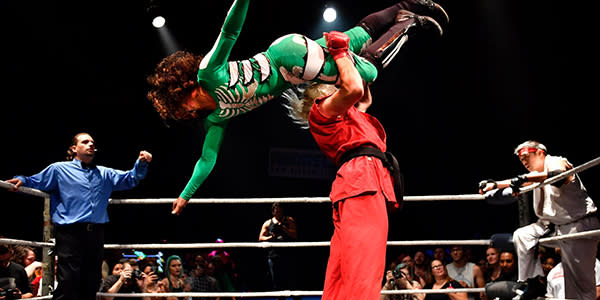 Tickets to: Harlem Globetrotters: Oracle Arena
The iconic Harlem Globetrotters are coming to Oracle Arena with their most epic tour in history! A star-studded roster will have fans on the edge of their seats to witness the ball handling wizardry, basketball artistry and one-of-a-kind family entertainment that thrills fans of all ages.
For Your "Special" Friend
A Special Gift from: Feelmore
Adult Retail Establishment specializing in mature products as well as vintage pieces, fine erotic art, vintage magazines, albums and Antiquarian books.
Drinks from: Alchemy Bottle Shop
Offering a handpicked selection of the finest craft spirits, featuring small producers and naturally made products. Their bottles can be shared with family and friends, the ones we reach for at home after work, and keep coming back to.
(www.yelp.com Alchemy Bottle Shop)
For Your "Wait... Come Here, Let Me Fix Your Hair" Parent
Wine from: An Oakland Urban Wine Trail Winery
A trip to Oakland isn't complete without tasting a little local flavor. Like everything else in Oakland, our wine scene is a little different. Oakland's urban wineries are housed in renovated warehouse spaces, but the wine quality is second to none. 
Spices from: Spice Shop
Named one of the world's best spice shops by Food & Wine Magazine, Oaktown Spice Shop offers the freshest, most delicious, high-quality spices and hand-mixed spice blends in the Bay Area. (PC: www.oaktownspiceshop.com)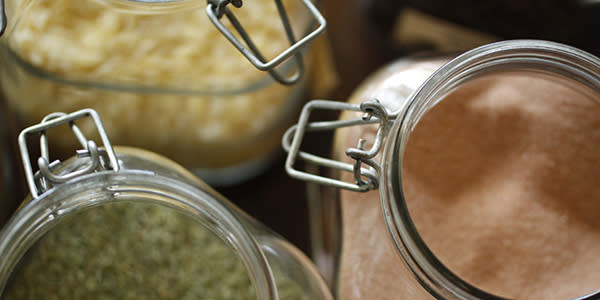 Succulents from: Crimson Horticultural Rarities
Crimson is a boutique nursery in Temescal Alley. They specialize in unique botanicals and beautiful, handmade objects, pottery and a variety of goods for the body and home. 
For Your "I Don't Know What The Hell To Get You, But Hope You Like It" Coworker
Kettle Corn from: Peters Kettle Corn
There you will find 8+ different flavors of popcorn on a given day with flavors such as their Sea Salted Caramel Corn, Horchata, Cheddar Cheese, Spicy Chipotle Lime, Saigon Cinnamon Sugar, Maple Bacon Caramel Corn and much more!
Coffee from: Bicycle Coffee/Blue Bottle Coffee/Red Bay Coffee 
In short... everyone drinks coffee. (PC: www.bluebottlecoffee.com)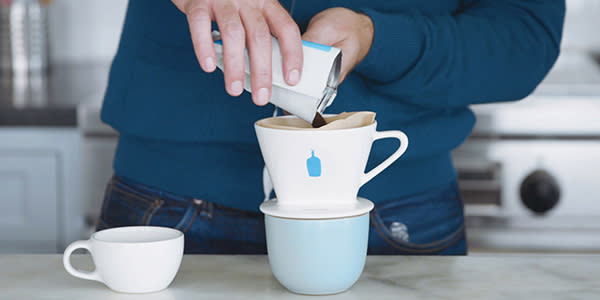 Brought to you by our Oakland Restaurant Week Sponsor:
Bourbon & Beef- Bourbon & Beef features a farm-to-table menu of Latin inspired plates, designed for sharing by Executive Chef Munther Massarweh. The restaurant also offers wine pairing and specialty cocktails.