We take our jobs as the experts on all things Oakland seriously. So much so that we've handed our team their toughest assignment yet find the best burritos in Oakland. Sure, it's a tough job, but we are up to the challenge. We've scoured the town, hitting up food trucks, taquerias, and restaurants. . Hungry yet? Vamos a comer (translation: let's eat!).
Guadalajara Taco Truck
44th Ave. and International Blvd. East Oakland
A staple in Oakland for years, Guadalajara Taco Truck (and restaurant) is a go to for some of the best burritos. 
What to order: ANY burrito, they have options!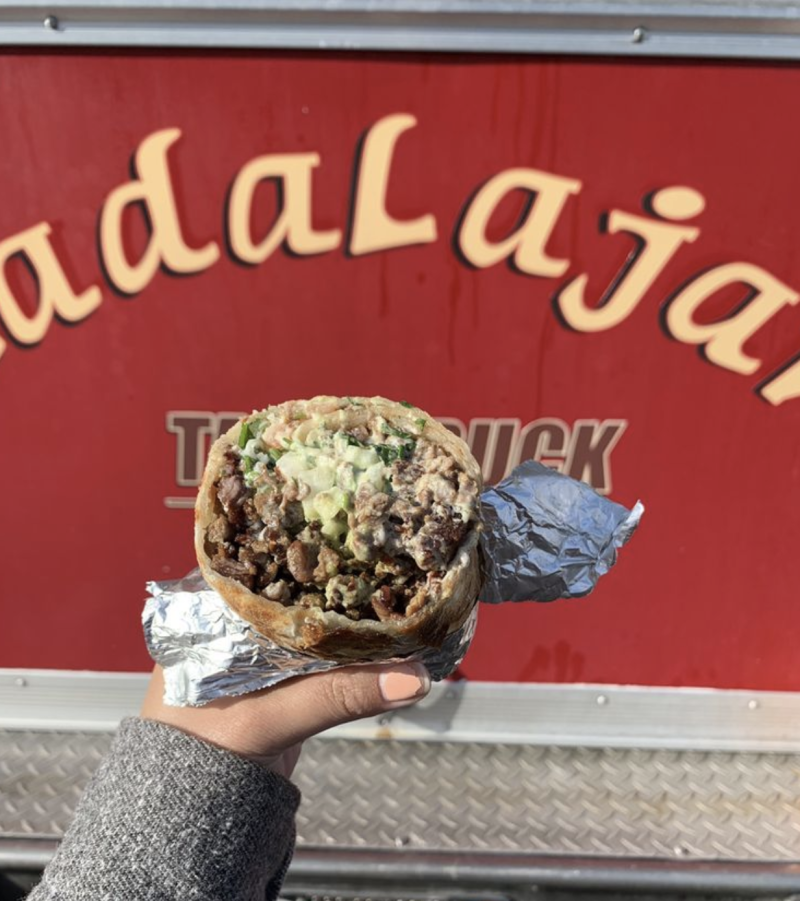 Photo Credit: Grace V. via Yelp
El Jaliciense Taco Truck
Hegenberger and Baldwin Airport District
Our first taco truck on the list is one of the most authentic we've ever been to. The cheese is so mouthwateringly gooey you'd be tempted to skip the meat altogether. We wouldn't really recommend doing something that silly, so load up on the carnitas.
What to order: Carnitas burrito
Taqueria La Gran Chiquita
3503 International Blvd Fruitvale
La Gran Chiquita is renowned for their barbacoa, served only on weekends. They steam the meats for a non-greasy, tender finish, which we thoroughly enjoy.
What to order: Burrito de barbacoa
Xolo Taqueria
1916 Telegraph Avenue Uptown
Located in Uptown Oakland, across from the Fox Theatre, this is the place to stop for a quick bite before or after a show. On Fridays & Saturdays try the birria, a bone-in goat braised in a rich chile broth.
What to order: Breakfast burrito
Obelisco Restaurant
3411 E 12th St Fruitvale
Obelisco uses organic meats for their shredded beef and chicken so you'll taste the quality for sure. However were big fans of the vegetarian and fish options. The red snapper burrito stands out, either battered deep fried or grilled served and served with a tangy chipotle sauce. Delicioso!
What to order: Fish burrito
Tacos Sinaloa
2138 International Blvd Fruitvale
Just, because this is the second taco truck on our list, doesn't mean it's any better or worse than the first. In fact, you'll be able to get a cut of meat here that you don't see on many menus, suadero. Whats suadero? Suadero, in Mexican cuisine, is a thin cut of beef from the intermediate part of the cow between the belly and the leg. Don't miss the opportunity to try it.
What to order: Suadero burrito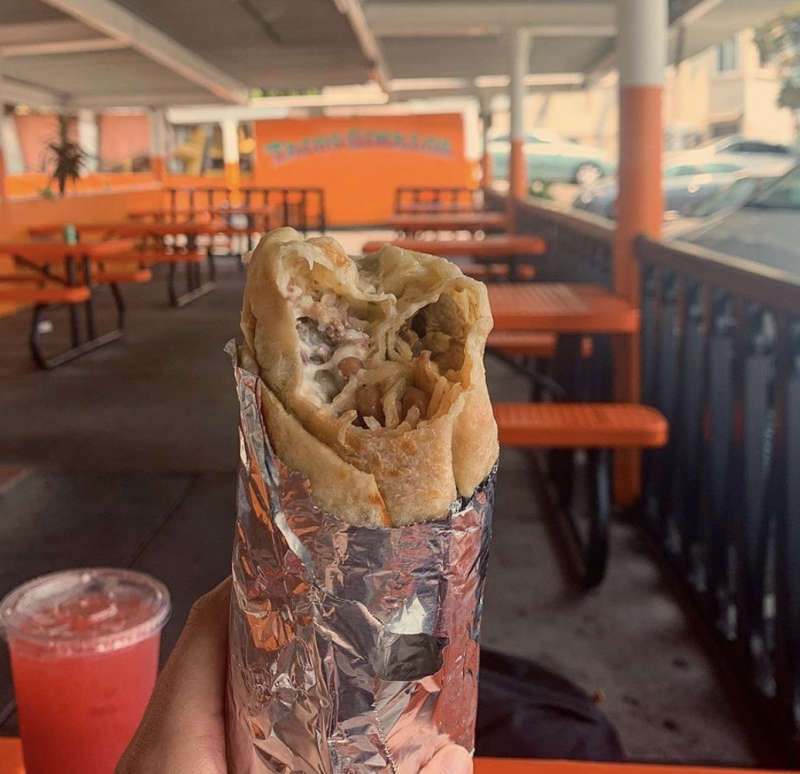 Photo Credit: @oaklandtaste via Instagram
El Gusano
1015 Clay St Downtown
Located behind the Oakland Convention Center (and near our office), El Gusano is popular with the business lunch crowd. Items like the ceviche tostada and fish tacos are popular., but we always come back for the burritos.
What to order: Shrimp burrito
Tacos Mi Rancho
1434 1st Ave Lake Merritt
You're going here to get the baby-sized burrito. We don't mean baby-size as in a smaller burrito. This 15-inch behemoth is really the size of a human baby. Open late so you and all your friends can find someway to split this up after the bars close.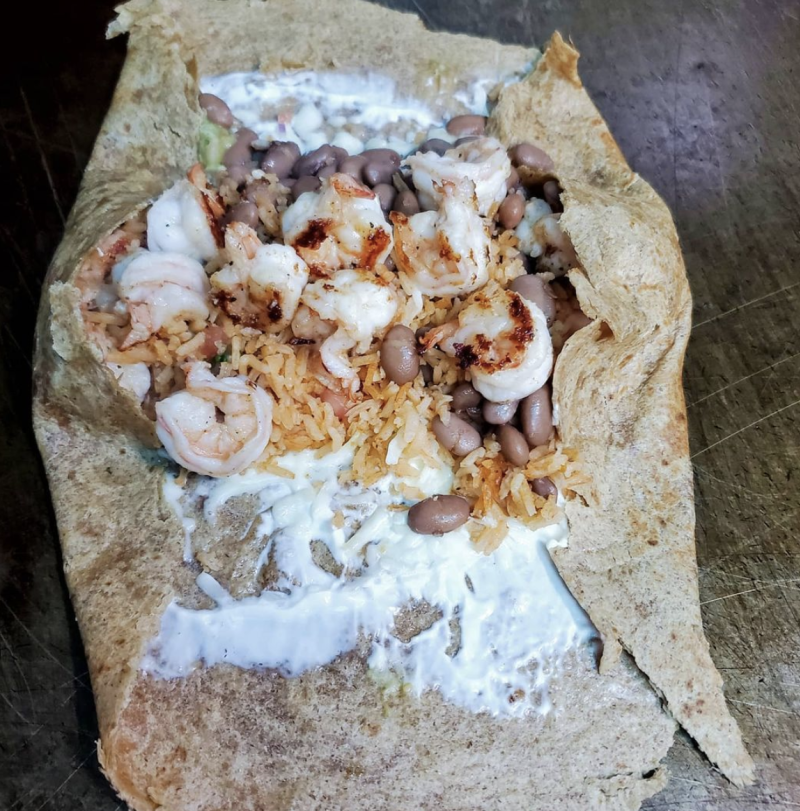 Photo Credit: Tacos Mi Rancho
Taqueria El Farolito
3646 International Blvd Fruitvale
Combine El Farolito's lavish salsa bar with the tantalizing flavor of the meats and you've got a winning combo. Sure, its got 9 locations in the bay area (including one in the West Bay) but were partial to the Oakland location.
What to order: One of the unconventional meat burritos, sesos, lengua, cabeza (if available)
Tag your favorite burritos in Oakland on Instagram—#oaklandloveit.