Whether you're visiting Oakland for the weekend or you've lived here your entire life, these brunch spots are a must-eat. We know that brunch is the most important meal of the day, especially on the weekends, so we chose the top nine spots that you have to try. Disclaimer: these aren't the only brunch spots we are drooling over.
Nothing beats a traditional breakfast, and Oakland Grill delivers that—and more (you gotta try their famous crab cake benedict). Walking in, the friendly staff and the smell of food are the first to greet you. Whether you're eating breakfast or lunch, you can taste a little bit of Oakland tradition in every bite.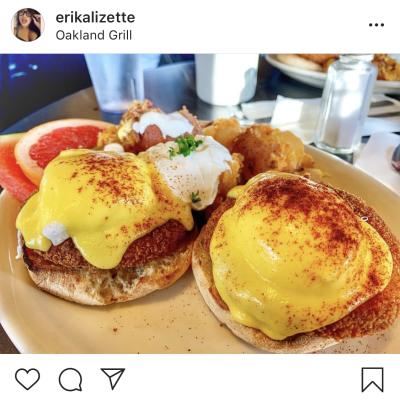 With two delicious locations, Grand Lake Kitchen gives you more to love. Both locations have a sleek modern look—providing you with an abundance of Instagram-worthy moments, and we cannot rave enough about the food. Try the pastrami benedict, the savory French toast, or a beauty bagel—but don't let us tell you what to order. You'll be back soon, trust us.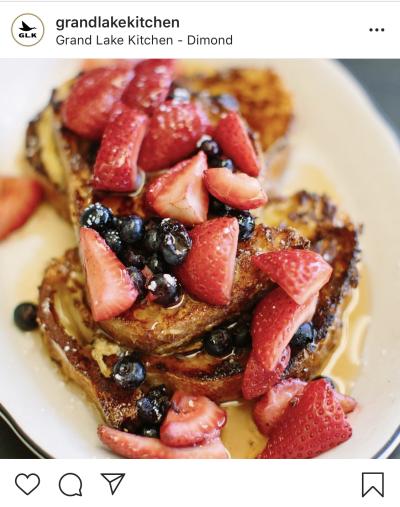 How can Portal Cafe not be included on this list? Great food? Check. Weekend bottomless mimosas until 1 p.m.? Check. Even their weekend playlist is filled with classic jams from Erykah Badu, Solange, Kaytranada, and even Thundercat. If weather permits, ask to sit on the patio for a great view of Lake Merritt and a great vibe. Eat at Portal with a friend so that you can try everything, but if you're riding solo, we recommend the GCCB.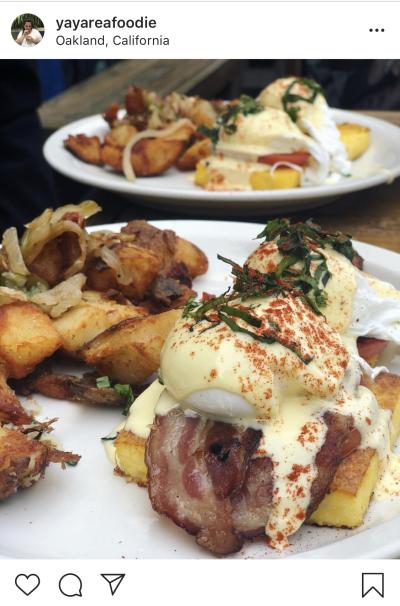 With its modern industrial-chic design, you can't help but feel you're in for a treat. With a menu like Gastropig, it's hard to choose just one thing to try. Don't worry; everything is delicious so you really can't go wrong.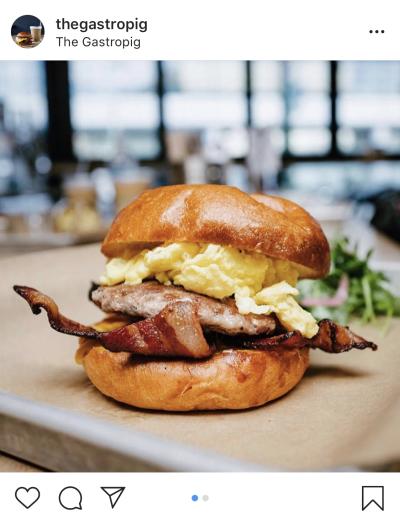 The menu is continuously changing to keep you on the edge of your seat, but not to worry; everything is delicious. Sweet or savory, breakfast, or lunch, Shakewell has a huge variety of choices to pick from. Not only do you need to try this spot for breakfast but also because the co-owner, Jen Biesty, is one of Food Network's Chopped Champions.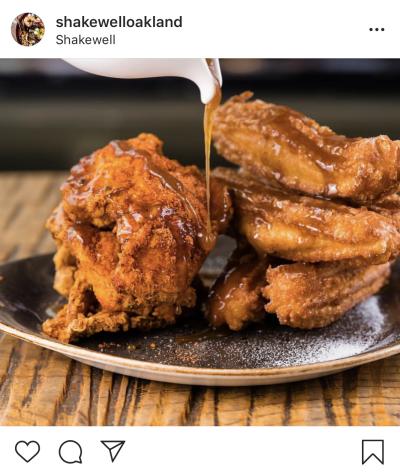 Chop Bar's motto is "damn good food for all," and they do not disappoint. With weekend brunch items like pork belly hash and Eggs ala Cazuela with Veggie Mojo (eggs baked in roasted tomato-pepper sauce), there will be no problem finding something to fill your breakfast needs.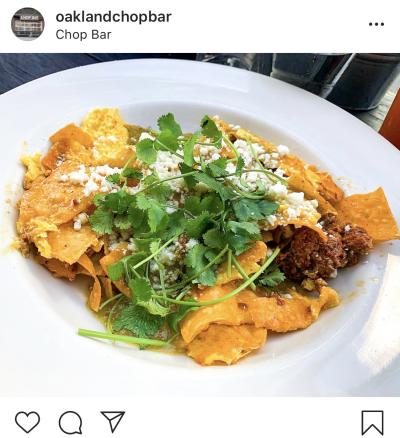 You are in for a treat for breakfast at Mockingbird. If you and your friends want to feel like you are dining like kings, this is the place you want to go. The interior is chic; the food is delicious, the plating is spectacular, do we need to go on? The menu has a lot of great choices, but for the potato lovers out there, try the Moroccan Spiced Chicken Hash.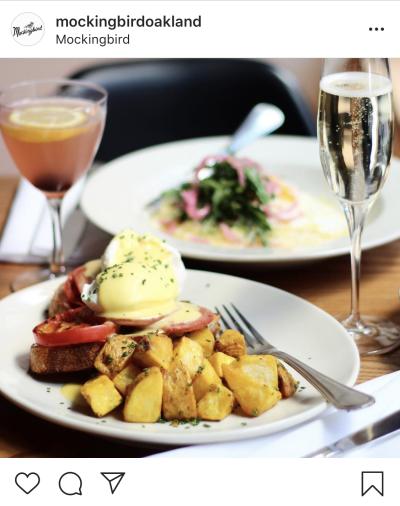 Aunt Mary's Café is the perfect place if you are looking for breakfast food with a side of comfort. We're talkin' buttermilk biscuits and cream sage gravy, fried chicken sandwiches, and shrimp and grits type of comfort food. The weekday and weekend brunch menus are a little different, so we suggest going during both times, just in case.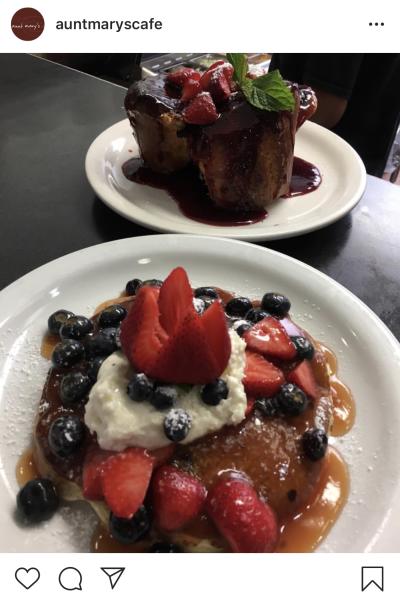 Brown Sugar Kitchen (2295 Broadway)
Three words, chicken and waffles. You may have tried it before, but not like this. Brown Sugar Kitchen is a must-go when dining in Oakland. The food is fantastic, the staff is friendly, and the vibe makes you feel like you're eating at a nice home-cooked family breakfast.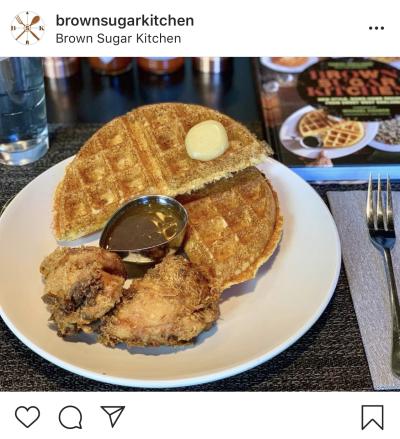 When brunching in Oakland, it's hard to choose just one place. Stop by them all and let us know your favorite spots to eat in the comments below.