1. The cemetery is a perfectly respectful place for a picnic.

Mountain View Cemetery stretches for 226 acres in the hills above Oakland and has one of the best views of the San Francisco Bay in town. Other than the hundreds of historical graves and spooky mausoleums, it's not that different from your local neighborhood park. On any given day, you'll find Oakland residents jogging, walking their dogs, and just hanging out. Note: Do ensure you make your way out by dusk. The last thing you want to do is get locked behind the gates of a 150-year-old graveyard overnight.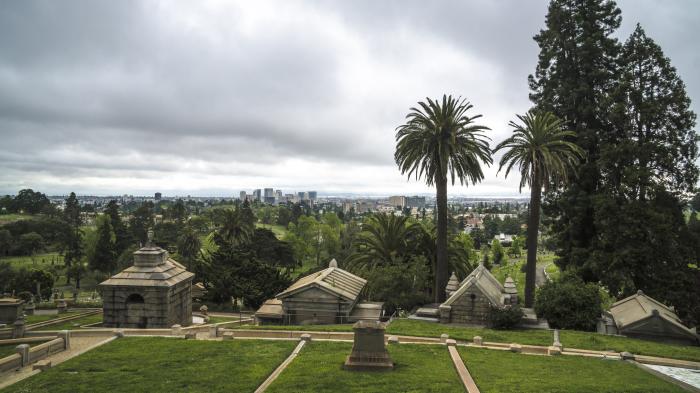 2. Bruce Lee, Tom Hanks, and Clint Eastwood all have Oakland in common.

The martial arts expert got his start fighting and teaching in Oakland. Tom Hanks attended high school in Oakland and once sold concessions at the Oakland Coliseum. Clint Eastwood lived in Oakland, where he graduated high school in 1949 before relocating with his family. Other notable historical Oakland residents include writers Jack London and Gertrude Stein, NBA point guard and coach Jason Kidd, musician John Lee Hooker, and of course, Too $hort.
3. Oakland is home to a natural saltwater lake.
 
Oakland is the only city in the world with a natural saltwater lake - Lake Merritt. In addition, this lake is a beautiful area for outdoor recreation, gathering and dining.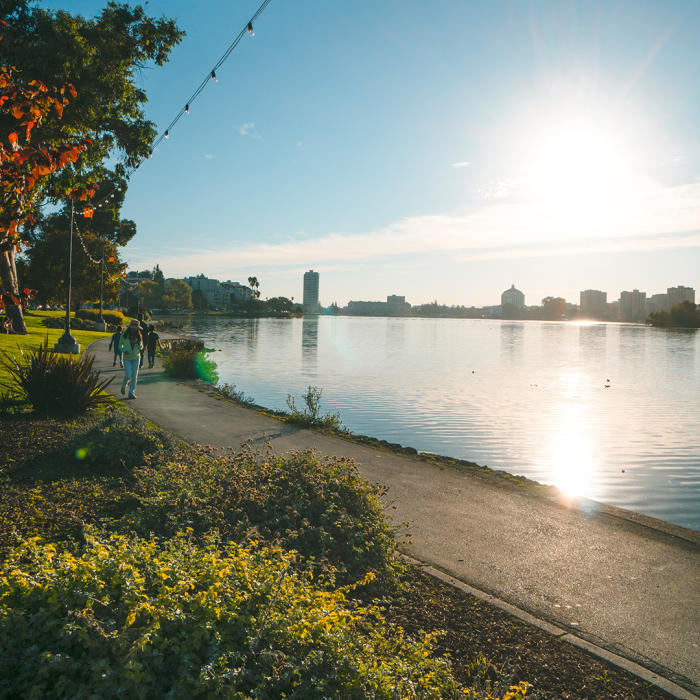 4. Oakland's Fentons Creamery had a cameo in Pixar's UP.

Director, Pete Docter, and producer, Jonas Rivera, both are Oakland residents and Fentons frequenters. The business was written into the plot of the film as a love letter to the historic ice cream parlor.
5. It's one of the most diverse cities in the USA.

Nearly every ethnic group is represented in Oakland, and over 125 languages and dialects are spoken within city boundaries, making it one of the top 5 diverse major cities in the country. It's also home to the third-highest concentration of lesbian residents in the US; a melting pot within a melting pot.
 6. It inspired Disneyland.

Children's Fairyland has been on the shores of Lake Merritt since 1950. During an age when the few "kiddie parks" in the country consisted of pony rides and snack stands, the park's creator went BIG with elaborate fairytale sets, farm animals, and live entertainment. Walt Disney visited on its opening and incorporated some ideas for Disneyland, which opened five years later.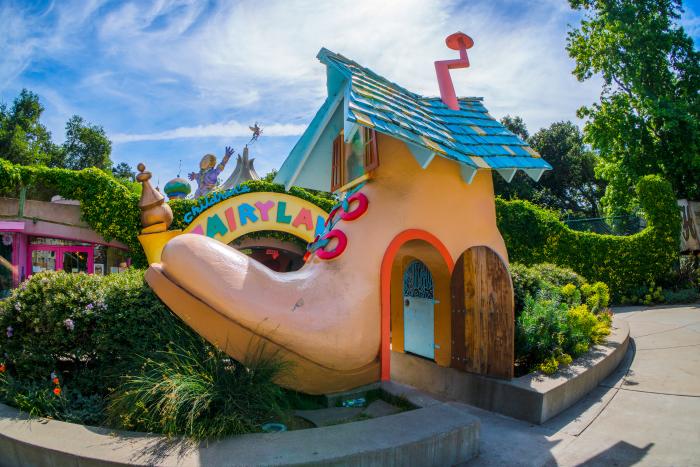 7. The Wave was invented at Oakland Coliseum.

Bay Area fixture and self-proclaimed "World's Sexiest Cheerleader" Krazy George Henderson spawned the very first full-stadium Wave in 1981 while leading the sold-out crowd at an Oakland A's home game against the New York Yankees. After that night's televised debut, the Wave spread like, well, a wave across the country, even traveling internationally to Mexican soccer games and the London Olympics, where the royal family was seen shamelessly Waving in the stands at a men's tennis tournament.
8. It's the home of the very first Mai Tai.

Yup, Oakland invented that monstrous thing you're drinking out of a tiki head in some garishly decorated bar. In 1944, though, it was designed as a simple drink: just rum, lime juice, orgeat syrup, Cointreau, and a fragrant sprig of mint. Blame the rest of the world for corrupting it.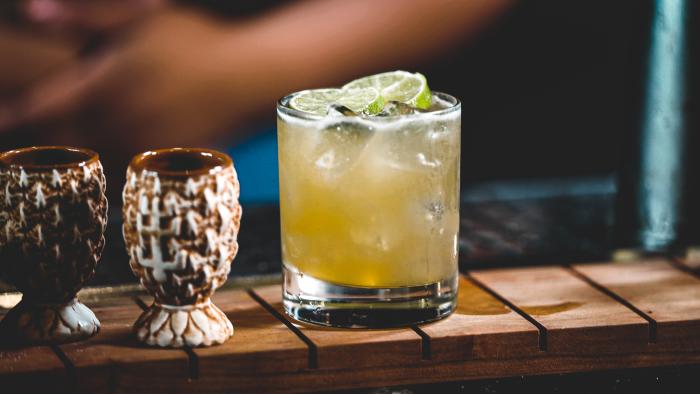 9. Many movies have been filmed in Oakland.

Some movies that have been filmed in Oakland are "The Matrix Reloaded", "A Time to Kill", "Howard the Duck", "Basic Instinct", "Moneyball", "Greed", "So I Married an Axe Murderer", "True Crime", and "Fruitvale Station".
10. Home to the Black Panther Party.

The Black Panther Party was founded in Oakland by Huey Newton. A replica of his famous peacock chair can be found in OMCA's Black Power exhibit and commemorates the contributions the Black Panther Party made to the city of Oakland in the late 1960s and 1970s. You can also take a Black Panther walking tour in Oakland and learn about their powerful history and support of the community.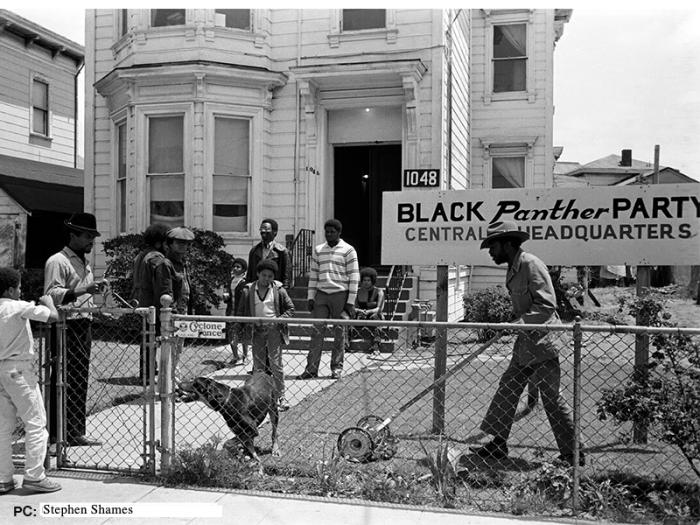 11. The popsicle originated in Oakland.

The popsicle was invented in Oakland in 1905, when 11 year old Frank Epperson left his drink out in the cold and woke up to find a treat frozen to the stirring stick.
12. The weather's better here.

It's not all gloom and fog in the Bay Area. Oakland's generally about 10 degrees warmer than nearby San Francisco, meaning you don't need to think about bringing a scarf everywhere and the chances of your picnic being ruined by fog are slim. A quick jump across the bay and you're good to go.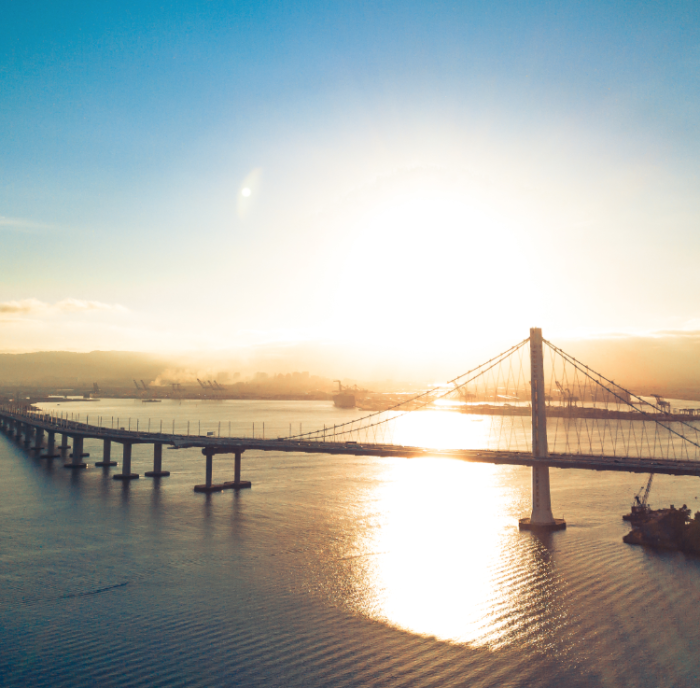 13. You can practice fly fishing in world-class casting pools.

Oakland's Leona Casting Pools were built in 1958. Since then, fly casters (some of them internationally recognized anglers) have been coming here for practice, equipment testing, and straight-up zen-like relaxation. During the summer months, come out for a free lesson from the Oakland Casting Club. They'll even let you borrow some equipment to start.
14. There's a lot of nature in this city.

There are over 80 parks in Oakland where you can reconvene with your inner wilderness explorer. Local favorites include the Sausal Creek trail in the Dimond District, which runs along a creek where you can hear real wilderness sounds like birds and buzzing insects, and the Sibley Volcanic Regional Preserve, which was created by lava over 10 million years ago. Today, you'll find rock labyrinths, wooded areas, and rolling fields full of mooing cows. All in Oakland.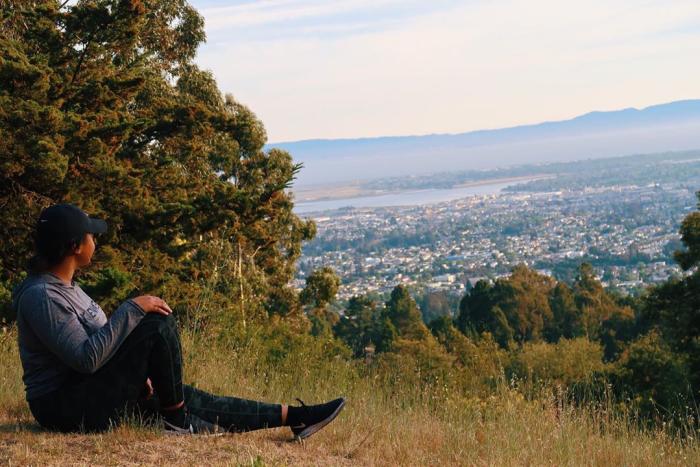 15. You don't need to leave the city to see redwoods.

Similarly, Oakland has two redwood parks - Oakland Redwood Regional Park and Joaquin Miller Park. There are thousands of acres of redwood forest and miles and miles of trails to explore. The redwoods you'll find are some of the oldest in the Bay Area, dating back to the 1880s.
16. You can visit the oldest bonsai tree in the United States.

The Golden State Bonsai Federation maintains the Bonsai Garden at Lake Merritt; the largest collection in California. Included is one tree, a daimyo oak, that was cultivated in 1863, making it the longest-in-cultivation bonsai tree in the country. It was donated by its owner - Abraham Lincoln's ambassador to China.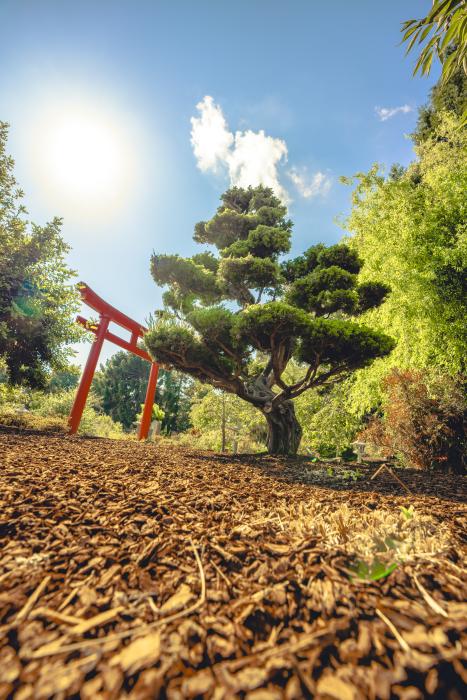 17. First woman to fly solo from Hawaii to the mainland landed here.

Amelia Earhart landed in Oakland on January 12, 1935 - 18 hours and 16 minutes after departing Honolulu and became the first woman to fly solo from Hawaii to the mainland.
18. You can sit in the famous Huey Newton wicker chair.

At the Oakland Museum of California, you can recreate the iconic photograph of Huey Newton, founder of the Black Panther Party, sitting in a peacock chair with a spear in one hand, a gun in the other, and a zebra rug under his feet. The chair on display (actually a bronze replica of the real deal) commemorates the contributions made to the city of Oakland by the Black Panther Party in the late 1960s and 1970s. Visitors to the exhibit are encouraged to sit down and reflect on Newton's legacy.
19. There are hundreds of secret staircases.
 
An artifact of the Key Route streetcar lines in Oakland, staircases were built all over the East Bay to transport pedestrians quickly up the city's hillier areas, connecting different neighborhoods and streets. Urban hikers have documented and explored many of the remaining "secret staircases," where you can now catch views of the city and the bay or climb past famous local landmarks, the beautiful backyards of people whose homes you can't afford, and wooded areas of Oakland neighborhoods you didn't even know existed.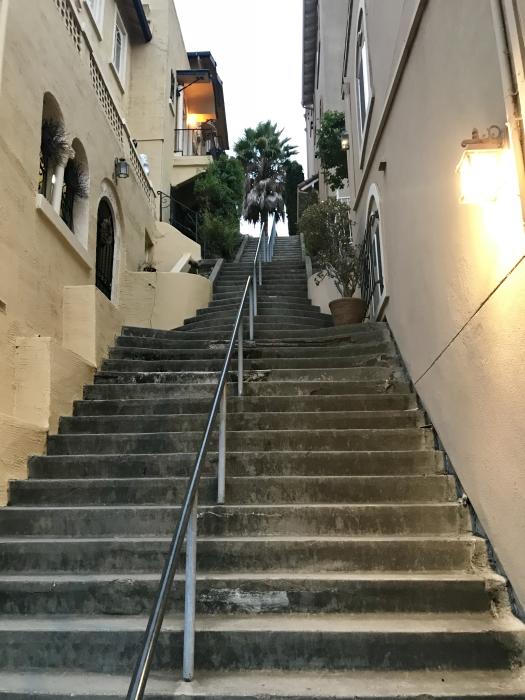 20. Oldest Fortune Cookie Factory lives in Oakland.

Oakland's Chinatown is one of the largest and oldest in the country. It is home to the oldest Fortune Cookie Factory where the Fortune Cookie Folding Machine was invented.