With its rich repertory of jazz from straight-ahead to cool, some sizzling Afro-Latin rhythms, down-home blues, R&B, folk and funk, Yoshi's in Oakland  is not just the city's pride and joy but one of the nations and the worlds premier clubs. Fans seek out the venue for its warm, intimate vibe, sleek design and superb acoustics. And, of course, the top-notch musicians.

Over the last decade, performers Abbey Lincoln, Mavis Staples, Nancy Wilson, and Diana Krall were a few of the legendary women that tore up the house with their vocals, while Regina Carter mesmerized with her jazz violin virtuosity. McCoy Tyner coaxed lyrical magic and complexity from the ivories, Taj Mahal sang the blues with his singular brand of cool, and Oakland's own Tower of Power reminded us What is Hip, with their horn-driven funk.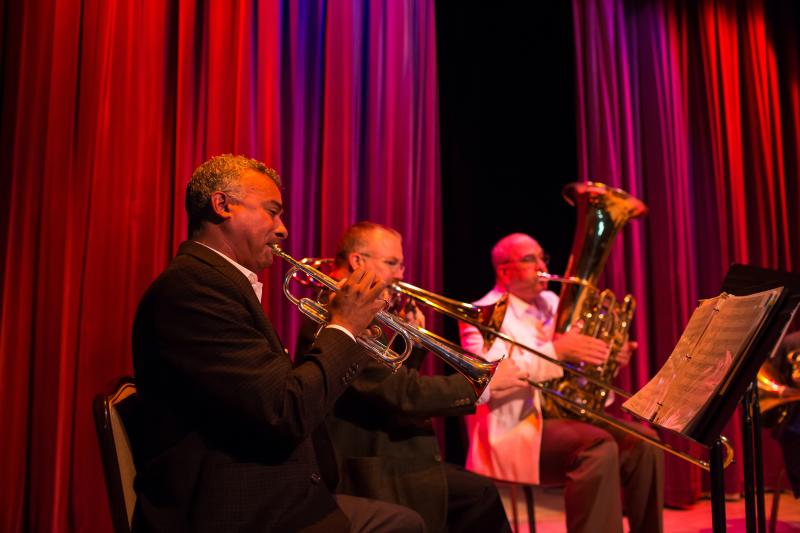 And the best part of enjoying these musical greats while noshing on some of the best sushi in town. When renowned Bay Area Chef, Shotaro Sho Kamio, brought his culinary star power to Yoshi's in 2006, he took the cuisine to a new level. He was also building on a tradition which began in 1972, the year Yoshi's started as a small, 25-seat North Berkeley sushi bar. Success led the tiny sushi bar to an expanded space on Oakland's Claremont Avenue, where live music sweetened the mix.

So when Yoshi's reopened at the historic Jack London Square in 1997 as part of a master plan to revitalize the Oakland waterfront, I eagerly followed them to their beautiful new state-of-the-art club and restaurant. It was love at first sight. The restaurant offers traditional and tatami-style seating, not to mention a fine collection of premium sakes. A long lively sushi bar serves up fresh sushi and sashimi with flair, along with favorite sushi rolls like the Lobster Tempura and Spicy Geisha.

Insiders tip: Those who dine in the restaurant get preferred seating in the club following dinner. Others order from the from the famous Yoshi's Oakland menu, where popular items include Yoshi's Bacon Kobe Beef Burger and such cocktails as the Oakland Sunrise and Perfect Pomegranate. With rows of three-tiered seating, there's not a bad sightline in the 330-seat club.  
Joey DeFrancesco, the world-famous jazz organist, has said, "Yoshi's Oakland is an American landmark for jazz and the musician's playground." Long-time jazz fan Bill Ross says the vibe is always cool. Where else can you get up close and personal with jazz legends who can sell out a hall 10 times the size of Yoshi's?!
Kev Choice, a local artist representing a young up-and-coming jazz voice, loves performing and watching shows at Yoshi's mainly because of the intimacy of the room and the energy it generates. I feel like it gives the crowd and the performer a chance to connect on a real level. Yoshi's also attracts a beautiful mixture of people, ages, races, demographics, all for the love of seeing good live music. I couldn't agree more.  
For more information: Yoshi's Oakland is located at 510 Embarcadero West Jack London Square Oakland, CA 94607. Shows schedule is typically 8:00 PM and 10:00 PM, Monday through Saturday; 7:00 PM or 8:00 PM on Sundays. Check the website for schedules, pricing, bios, and clips of featured musicians.

This blog was written by Carol Canter.