Oakland is definitely a city you want to be on the ground to explore– in the streets, and in the action. But, it's always nice to climb upwards, grab a view of our beautiful city, and take it all in. Here are some of our favorite places in town to get the best Oakland views.
Joaquin Miller Park's Pyramid to Moses
Joaquin Miller Park has many spots to catch a great view of Oakland and the rest of the Bay Area. The Pyramid to Moses is a monument erected by Joaquin Miller, symbolizing his belief in the Ten Commandments.  You can get a sweeping view of the Town, many parts of the East Bay, the Peninsula, and SF. Another well-known spot to visit is Lookout Point. Check out this map of the park for both locations.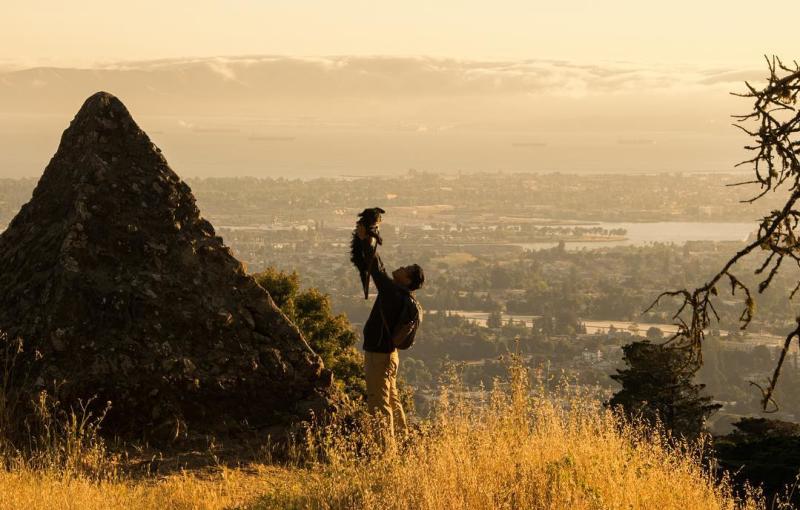 PC: Instagram @danielletan84
Leona Heights Park
At Leona Heights Park (different from Leona Canyon), the incredible views (especially at sunset) are the cherry on top of this beautiful forest trail hike. This park doesn't get as much foot traffic as Oakland's other parks, so it's a great alternative for maintaining a safe distance.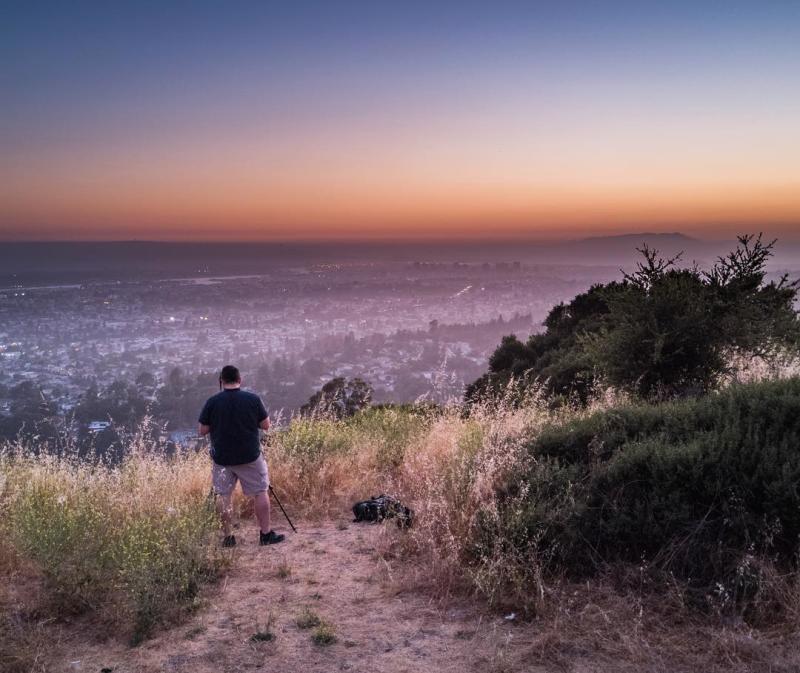 PC: Instagram @iggymccarthy
The Oakland Temple
The Oakland Temple is a sight in itself– a grand castle-esque structure complete with gold trim. Plus, the panoramic views of Oakland from all sides of the temple are just as magnificent.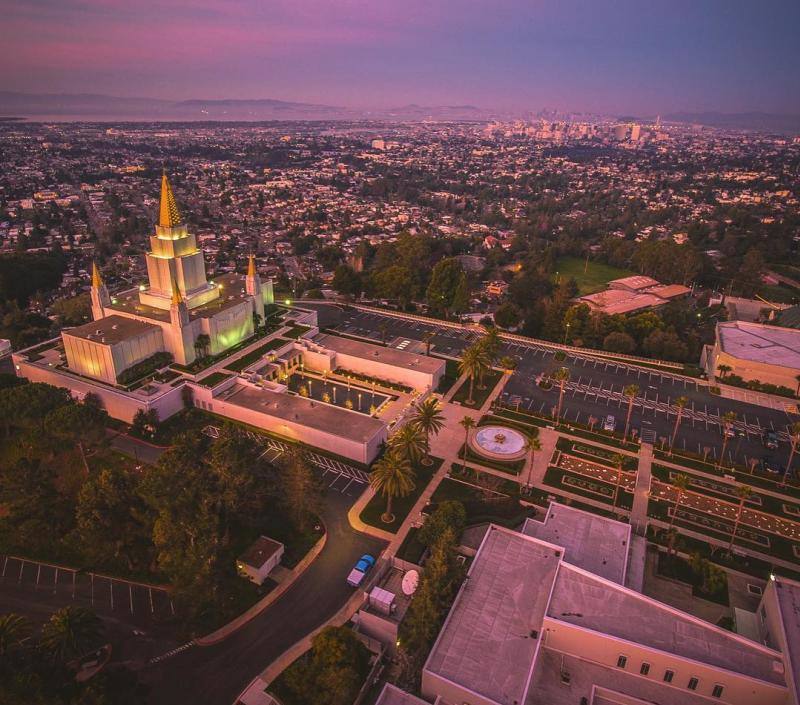 PC: Instagram @demondreward
Jack London Square Garage - Top Floor
Soak in extra special waterfront views from atop the Jack London Square parking garages and pedestrian crossings for new perspectives. 
PC: Jack London Square
Middle Harbor Shoreline Park
Inspired to take in a view from the ground-level? Middle Harbor Shoreline Park offers views of the Bay Bridge, port cranes, and SF across the Bay. You can probably spend all day here, biking, picnicking, and enjoying the sunset with this amazing view.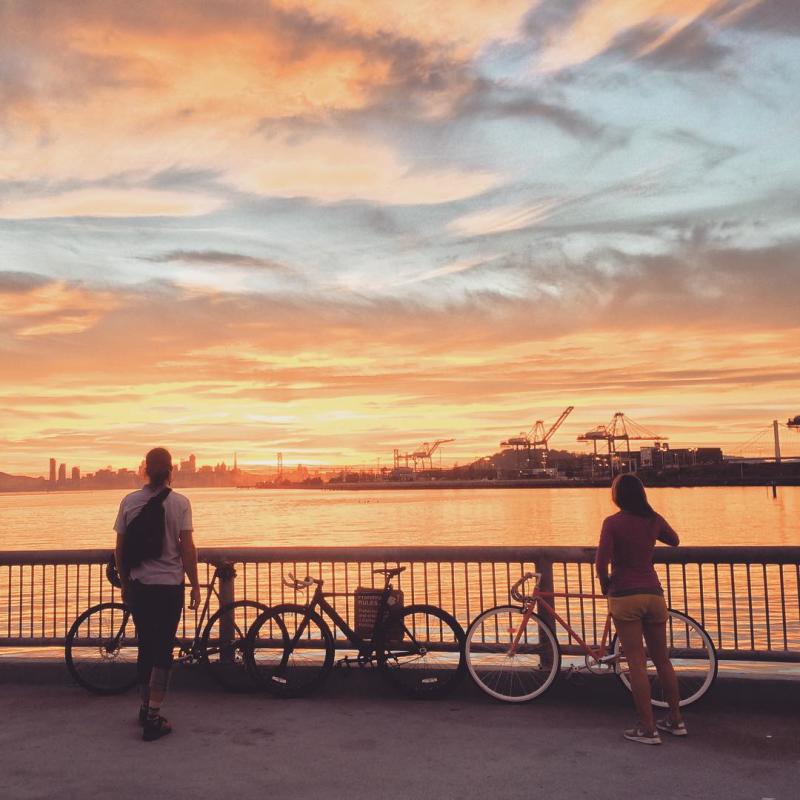 Got more best of the best Oakland views we might've missed? Tag your photos #oaklandloveit to share your fave viewpoints of the Town.