Back
Top Things to Do in West Oakland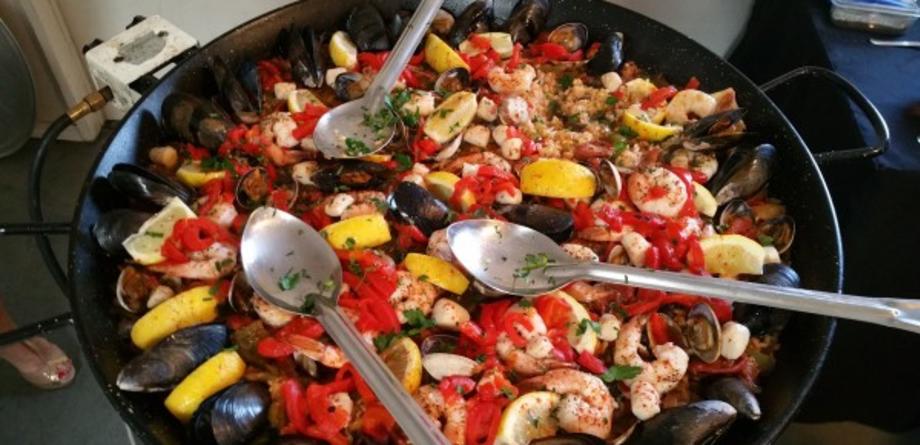 Known for its strong culture and pride, West Oakland is filled with favorite local art studios and restaurants. Oakland is known for being a hot spot for creativity and a booming restaurant scene. West Oakland is definitely a testament to that with Tanya Hollands restaurants and unique industrial arts productions leading the way.
Getting Here

Driving and Biking would be the easiest option when exploring the neighborhood. There is also a West Oakland BART station that can provide you with an easy commute to The Town.
 
Food

Zella's Soulful Kitchen
1430 7th Street
Farm fresh food that feeds the soul. Proud to be a part of the energizing community building in West Oakland. Stop by, taste some food, and say hello. 
10th and Wood
945 Wood St.
Enjoy comfort food with a modern twist? Grab a tasty classic like the fried chicken sandwich, and take in the welcoming vibes in and around the cafe. On a beautiful Oakland day (which we seem to have a lot of), their outside seating is a must.
Drip Line
1940 Union Street Suite #21
Drip Line is a café and gathering place in the heart of West Oakland, serving up simple, inventive food and flavors to this industrial-area enclave. They feature tasty, signature California and internationally-influenced cuisine, handcrafted by vivacious Executive Chef Nora Dunning in a space that is aesthetically intentional. Touching people, businesses and neighborhoods.
Old Kan Beer
95 Linden St.
Old Kan Beer and Co. is a community brewery and kitchen with a focus on offering an atmosphere that makes you feel as comfortable and welcome as possible! We want OK-Land to be a place that embodies everything that makes Oakland so great, new and old. So, bring your family (human and animal), meet your friends, or just come by yourself and share an Oakland moment with us!
7th West
1255 7th Street
7th West is a bar, restaurant & event space with indoor and outdoor dining. The owners aim to provide a welcoming, accessible venue for a limitless variety of uses: an affordable event space, a meeting spot for entrepreneurs, a stage for aspiring musicians and poets, a rotating art gallery, a mixed-genre dance floor reflective of the city's rich heterogeneity, and of course -- a place for residents to connect, socialize, and unwind.
Do
 
The Crucible
1260 7th St, Oakland
This place takes Do it Yourself Activities to the extreme. Everything's more fun with fire right? With some quick training offered at The Crucible, you can learn to express your creativity through innovative design, glass bending, and explosions!
Stay
 
Extended Stay America
3650 Mandela Pkwy
Located on the main street of West Oakland, this hotel puts you in a great position to try these eat and drink spots on your visit to Oakland.