Back
Top Things To Do in Chinatown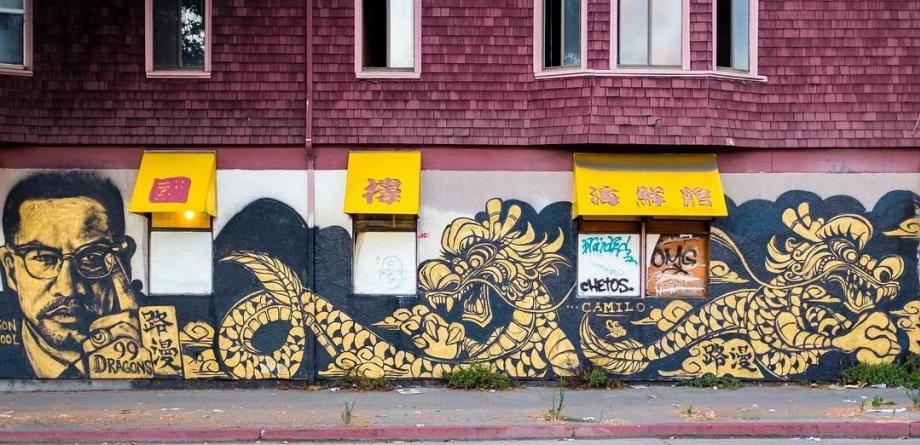 Home to a plethora of ethnicities, including groups from all over Asia, the neighborhood is a "working Chinatown." The constant bustling with open air vendors and other activities make the area a convenient destination for local shoppers, foodies and dedicated tourists looking for a true local gem. Chinatown is a neighborhood that encompasses all five senses. Visitors will see ducks hanging in Chinese BBQ windows, smell traditional herbs and spices, hear vendors selling their goods, taste the delicious foods and snacks in the area, and touch each fresh produce item to purchase. A great place to experience Oakland's local Asian culture and lifestyle.
Things To Do
 
The Oakland Asian Cultural Center
388 9th Street, #290 
OACC is the cultural hub of Chinatown to promote community engagement and social justice through arts and culture. Arts performances, show opening, and events are scheduled throughout the year. Starting in January, OACC will be offering beginner Mandarin classes.  
Street Art
The heart of Chinatown's intersections are beautifully painted in a red and yellow design where pedestrians are encouraged to walk diagonally. Furthermore, the city is filled with black and gold murals from the Dragon School muralist team whose mission is to fill Chinatown's public walls with 99 golden dragons.
 
Food
 
Shan Dong Restaurant 
328 10th Street, #101
Oakland's best dumplings are at Shan Dong's! From celebrities to famed dignitaries, no stop to Chinatown is complete without a meal to experience handmade dumplings and noodles. Watch the dumplings and noodles being made behind glass as you wait for your table.
Sobo Ramen
988 Franklin Street, #186
The newly expanded ramen stop has been growing in popularity thanks to its new happy hour menu items and bar. Located in the popular Pacific Renaissance Plaza, try their soju drinks and Oakland Restaurant Week menu.
Peony Seafood Restaurant 
388 9th Street, #288
Oakland's premier dim sum and Chinese banquet menu, this restaurant bustles on the weekends for family brunch and nighttime wedding and party receptions. The restaurant has been in business for 20 years and is a staple of Oakland Chinatown cuisine.
Tao Yuen Pastry
816 Franklin Street
Don't be surprised to find lines out the door for this small dim sum deli and party tray restaurant. They serve up fresh daily dim sum and lunch items to-go (there's no tables to sit down and eat). Perfect for a quick breakfast, snack or a lunch on the go to eat at the Pacific Renaissance Plaza and people watch.
Best Taste Restaurant
814 Franklin Street
Family owned restaurant with fresh Chinese BBQ and roasted ducks hanging in the window, this is a fast and affordable lunch and dinner option for diners unfamiliar with Chinese food. Stop in for the more familiar fried rice, chow mein, or chow fun or be adventurous and order the pickled chicken feet and traditional entrée items on the menu!
Follow Oakland Spotlight on social media using #oaklandspotlight and #oaklandloveit.