Home to the numerous ethnicities from all over Asia, Oakland Chinatown is the nostalgia to all Asian Americans in the East Bay.  Unlike any other Chinatowns in the United States, Oakland is a real "working Chinatown" where there are not many tourists but people living and working here. Chinatown is a neighborhood that encompasses your five senses. Visitors will see ducks hanging in restaurant windows, smell traditional herbs and spices, hear seniors talking with their native tongue, taste the delicious food and chewy boba tea, and touch each fresh produce items to purchase. A real place to experience Oakland's local Asian cultures and lifestyles.
Things To Do

Oakland Asian Cultural Center (屋崙亞裔文化中心)
388 9th Street, #290
OACC is the cultural hub of Chinatown promoting community engagement and social justice through arts and culture. Besides performances, workshops, festivals, and film screenings, OACC has constant changing exhibitions and various classes including lunchtime Tai Chi and how to play Mahjong!
Fortune Cookie Tour (金城餅廠)
261 12th St
Opened in 1957, Oakland Fortune Cookie Factory is one of the oldest fortune cookie makers in the Bay Area, stretching back 3 generations. You can join a tour for a small fee and learn the history on how Asian Americans invented fortune cookies and made it become a nationwide popularity. The tour is about 15-20 minutes long and admission is $2-$6 depending on the size of the group.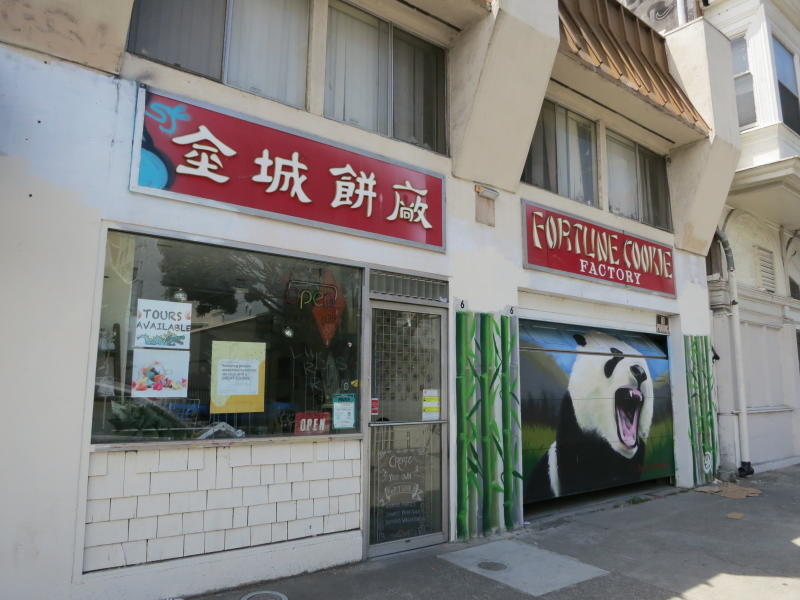 PC: Jessica Chen
Street Festivals
Approximately in late January and late August
Oakland Chinatown Chamber of Commerce hosts 2 days Lunar New Year Bazaars and Chinatown Street Festivals annually, before the actual Lunar New Year and Autumn Festival celebration. Both festivities are considered the most important holidays for Chinese and some Asian communities. Come to shop for holiday decorations and snacks, and enjoy the culture showcase and live performances.
Walking Tour
Scheduled between May to October,  free admission
Meet in front of the Pacific Renaissance Plaza fountain, 388 9th Street
Arranged by Oakland Economic and Workforce Development, volunteer will share the history about the contributions of Chinese and other Asian immigrants of both California and the Bay Area. Stroll along sidewalk markets filled with fresh fish as well as exotic fruits and vegetables. View changing displays in the Oakland Asian Cultural Center.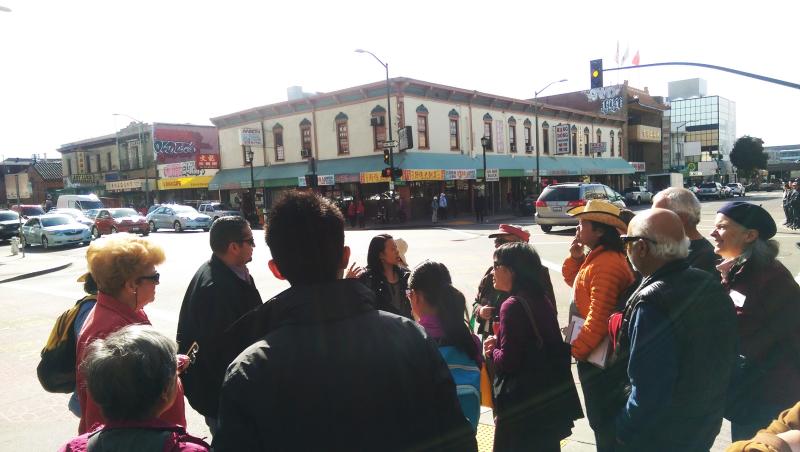 ​PC: Jessica Chen
Street Arts
Oakland Chinatown Pedestrian Scramble
8th and Franklin Street, 8th and Webster Street, 9th and Franklin Street, 9th and Webster Street
Oakland Chinatown Pedestrian Scramble is the first pedestrian scramble design in the Bay Area. Implemented in 2002, the traffic sign will stop four-way vehicles so pedestrians can cross the street diagonally. When you see the beautiful yellow and red classic patterns at the intersections in Chinatown, you are allowed to walk as you like!
Cultural Murals
Dragon School and other artists have created unique mural arts around Chinatown. Check the mural map and don't forget to share on social media.
Food

Shan Dong Restaurant (山東館)
328 10th Street, #101
Oakland's best noodles and dumplings are at Shan Dong Restaurant! Don't look for the sign but just follow the line! Shan Dong is a family owned, second generation restaurant. Watch dumplings and noodles being made behind windows as you wait for your table.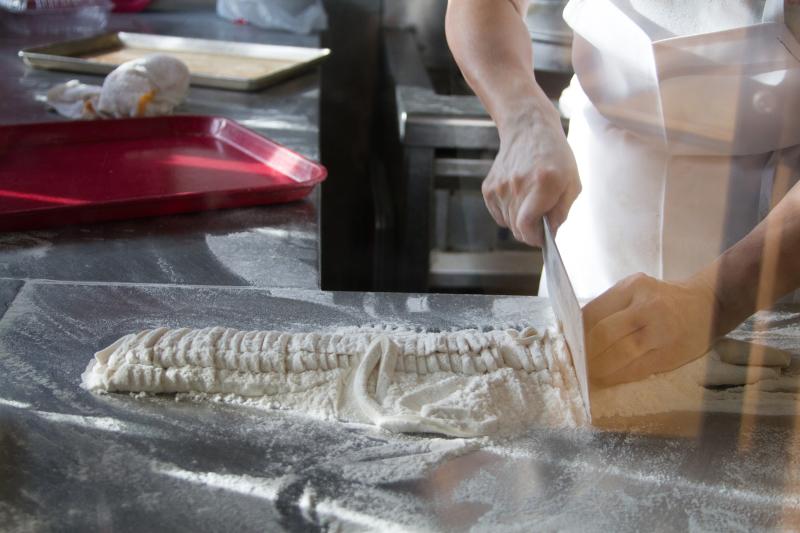 ​PC: Jessica Chen
Peony Seafood Restaurant (金牡丹海鮮茶寮)
388 9th Street, #288
Oakland's premier dim sum and Chinese banquet menu, Peony bustles on the weekends for family brunch and nighttime wedding and party receptions. Come to dine during the lunch time and you will see the traditional dim sum activity- staff push carts with different dishes to your table, you can pick what you want to eat right away!
New Gold Medal Restaurant (金牌燒臘飯店)
389 8th Street
Every Asian who grew up in East Bay must know! Late night hour and authentic hometown dishes are the reasons New Gold Medal is always popular in different generations. No matter if you just left a party, or just finish a final essay, people come here for a hot wonton soup or roasted chicken over rice which can ease your impetuous soul.
Shooting Star Café (星雨茶座)
1022 Webster Street
A typical Hong Kong Tea Restaurant (茶餐廳) serving breakfast to late night snacks. It doesn't provide alcohol so everyone feels comfortable to dine and chat until late at night.
Sobo Ramen
328 10th Street, #101
Do you know Ramen in Japan actually indicated Chinese noodles? Sobo Ramen has growing in popularity by happy hour menu items and bar. It provides simple but completed ramen options and you will find the one you like.
Tea Shops
Drinking tea is the most popular dining style! Not only boba (tapioca珍珠), you can drink all kinds flavor of tea with jelly, aloe, pudding, or other toppings! There are more than 9 tea shops in Chinatown and you will have to try them all to find out what's your favorite style of tea!