If you're planning a business trip or a corporate event in the East Bay, outdoor meeting spaces can provide a unique and refreshing atmosphere for your attendees. In this blog, we will explore some of the best hotels in Oakland that offer outdoor meeting spaces for gatherings of all sizes. 
Claremont Club & Spa

Claremont Club & Spa has a few outdoor venues, which allow for a variety of meetings and events. The Bayview Terrace can hold up to 100 people and is located right near their gorgeous pool. The Secret Garden event space holds 26 people at most, it's great for cocktails and receptions and offers a unique view of the Claremont Tower. Get in touch with our sales team to learn more.
Hilton Oakland Airport

Hilton Oakland Airport has a lovely outdoor park space featuring a covered gazebo. Set in the Airport District, it's close to Oakland International Airport, shuttles, and BART for easy and convenient access to other parts of the city. Contact us to inquire about this space.
Homewood Suites

Homewood Suites outdoor patio space that overlooks the estuary. Offering a wooden pergola with string lights, a variety of seating options, and other amenities such as fire pits and barbeque areas, there are definitely ways to get creative with your event. Get in touch with us about this outdoor space.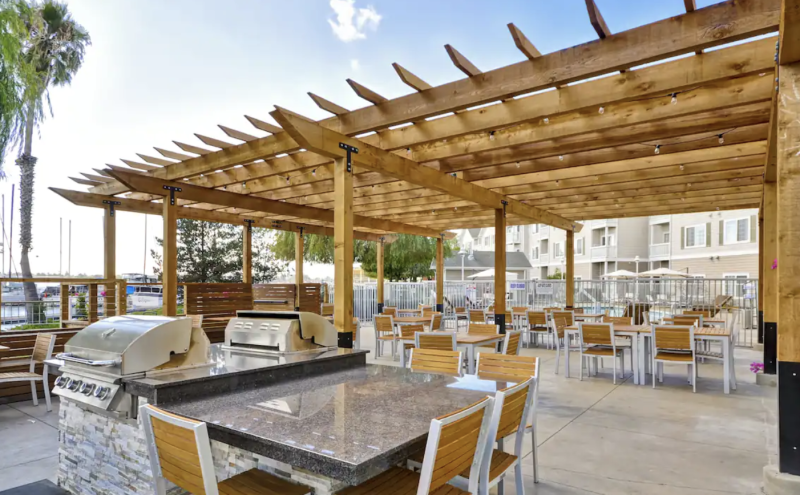 PC: Homewood Suites
Kissel Uptown Oakland

The Kissel Uptown Oakland is the perfect destination for those seeking an outdoor meeting space in Uptown Oakland. With a range of beautiful and versatile spaces, Kissel offers a unique and inspiring setting for any gathering. Whether you're looking to host a corporate meeting, a social event, or a wedding, Kissel's expert team will work with you to create an unforgettable experience. Contact us to inquire about this space.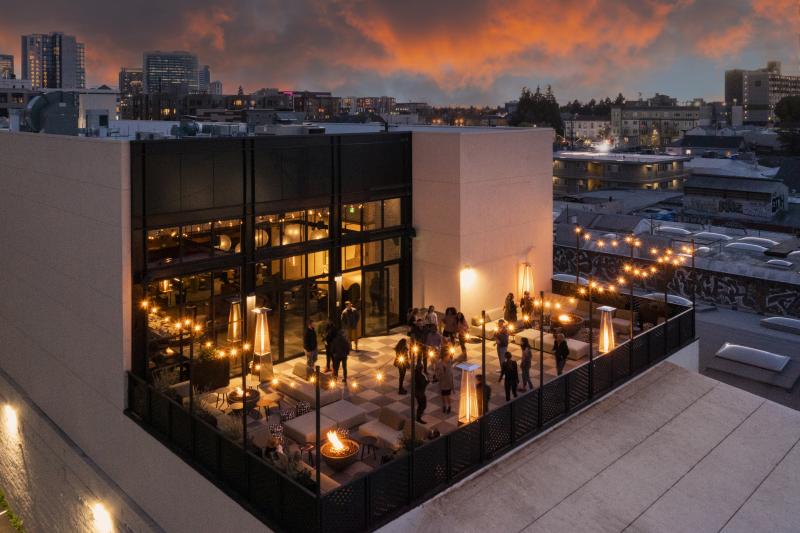 Moxy Oakland Downtown

Moxy Oakland Downtown is one of Oakland's newest hotels! Nestled right in Downtown Oakland, it is accessible to all the coolest restaurants, bars, and theaters. The outdoor terrace offers plenty of natural light, a great view of Telegraph Avenue, and comes complete with a ping pong table. Contact us to learn more about this terrace space.
Oakland Marriott City Center

The Terrace at the Oakland Marriott City Center offers an Oasis from the hustle and bustle of downtown which is perfect for any meeting and it is ideal for wedding-related events, including rehearsal dinners and showers. Get in touch with us about this outdoor space.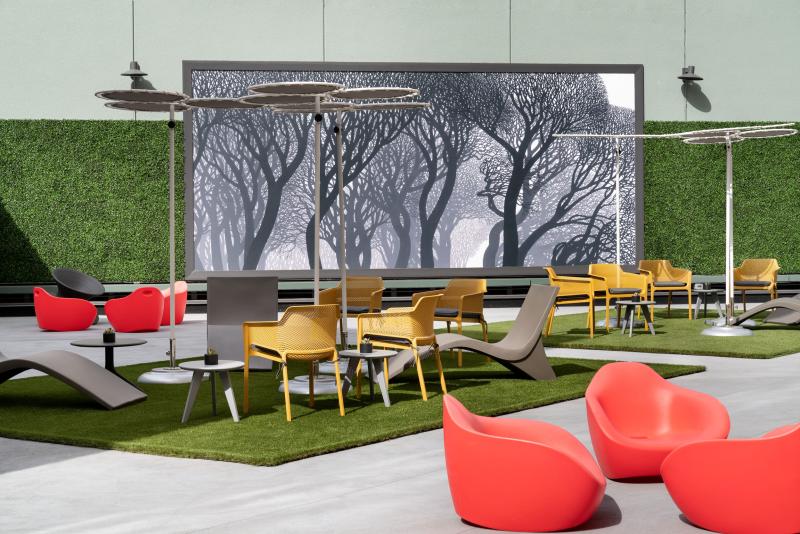 PC: Oakland Marriott City Center
Waterfront Hotel 

Waterfront Hotel's poolside space is an ideal setting for warm, sunny days. With views of the pool, estuary, and boats behind Jack London Square, it sets the tone for your event. The space holds 150 people for a reception and 140 for a banquet. Contact us for more information about this space.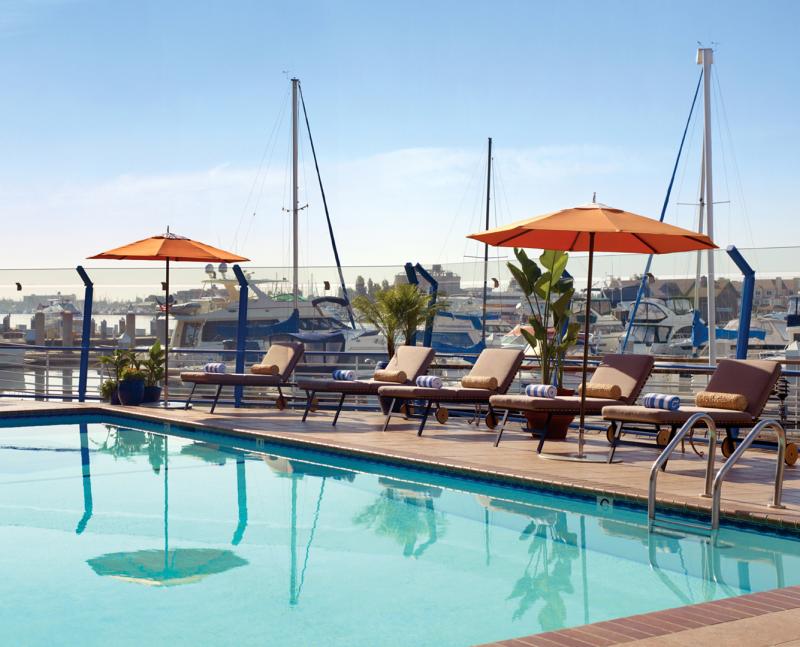 PC: Waterfront Hotel
 
---

Welcome to Oakland!

As a city that's inspired every day by bringing our community together – we're committed to bringing your attendees together for a meaningful, unprecedented meeting experience in our welcoming city.
Reach out to the team today to learn more about how we can assist you throughout your planning process and beyond!