Oakland Chinatown (屋崙華埠) is one of the oldest Chinatowns in the United States. In the 1850s, the Chinese were the first Asian groups who traveled to California to help build the Central Pacific Railroad. Many of Chinese migrants first settled near the Oakland Estuary at 1st Street and Castro, after previous several moves around the downtown area. Because of the Chinese Exclusion Act and exclusive local law, after 1882 they were forced to resettle at the current location which is now known as Oakland Chinatown.

After the San Francisco earthquake in 1906, a large number of Asian migrants moved from San Francisco to Oakland to rebuild their homes.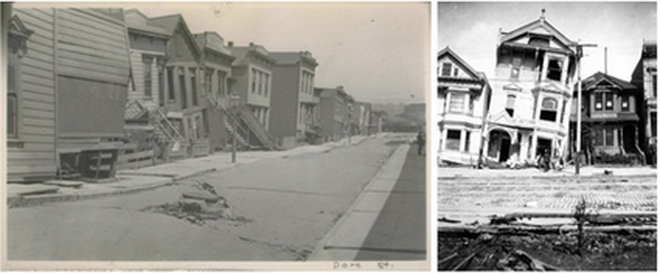 PC: oaklandplanninghistory.weebly.com
Oakland Chinatown offers services to support the daily needs of all Asian immigrants. For example,  family associations help facilitate travel between China and the United States. Some of these services included assistance with transferring money,  shipping the hometown goods, and job searching and marriage arrangement for families.

Although Oakland is just across the bridge from San Francisco, Oakland Chinatown has been the go-to area for services and a resource hub for East Bay Asian Americans. It is noticeable that there are more residential people than tourists in the area. Asian American residents were living in the East Bay used to come to Oakland Chinatown for many of their needs. Some of these services they came to Chinatown for were for their grocery shopping, taking their children to language and cultural programs, and most importantly, tasting the flavors of nostalgia.

There are no gates in Oakland Chinatown, and the town itself naturally blends into nearby neighborhoods with old town, downtown and city center area. You can hear people speak English, Cantonese, Taishanese, Mandarin, Vietnamese, Tagalog, and other languages in Chinatown. If you visit the Oakland Public Library Asian Branch, which is located at Pacific Renaissance Plaza, you will observe that they provide books, newspapers, and magazines in 8 different Asian languages to serve all Asian Oaklanders.


PC: Wa Sung Community Service Club
Oakland Chinatown has its unique story and logo from other Chinatowns in the United States or around the world. Wa Sung Community Service Club (華生社區服務社), a local non-profit organization, was established in 1952. It started with a group of young Chinese men who played baseball in their teenage years, decided to give back to the community after they have completed their schooling. Inspired by the story of Chinese junk boat sailor, Wa Sung, who sailed from Taiwan to San Francisco, the Chinese used his story about the junk boat to symbolize all the blood and tears and helped families to root in California. Wa Sung Community Service Club decided to fund a playground with a junk boat for toddlers in Lincoln Square Park. After 40 years of continuous advocacy and maintenance by the City of Oakland, the junk boat playground is now popularly known as one of the sites for students and residents in Chinatown.
There are nine tea shops, 45 restaurants, and more than 222 stores in Oakland Chinatown. A lot of new generation Asians follow their families' footsteps in starting a business in Chinatown. You can enjoy freshly made boba (珍珠, tapioca), traditional Dim Sum (飲茶) and handmade dumplings, old-schooled glass jelly (仙草) dessert, popular mango shaved ice or ice cream rolls.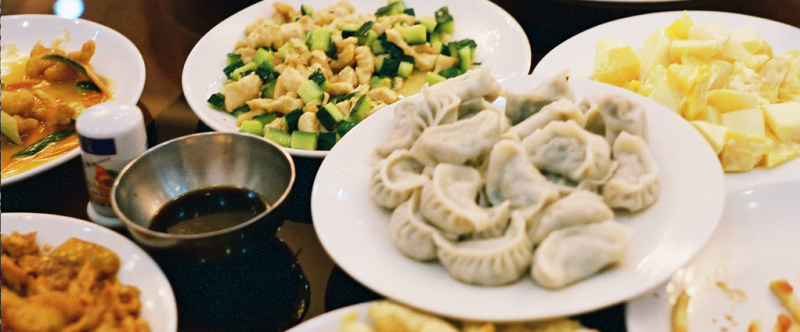 Along with new buildings in and around the neighborhood, more offices, retails and non-profits are coming to Chinatown. Karen Dea, CEO of Chinatown Chamber of Commerce, believes there is a new DNA developing in Chinatown right now. It will present different Asian cultures to the bay area and tourists who visit Oakland.