With temperatures taking a little dip lately, ramen is a perfect meal to warm up your belly. Here are a handful of ramen spots in Oakland you should stop by and get your slurp on!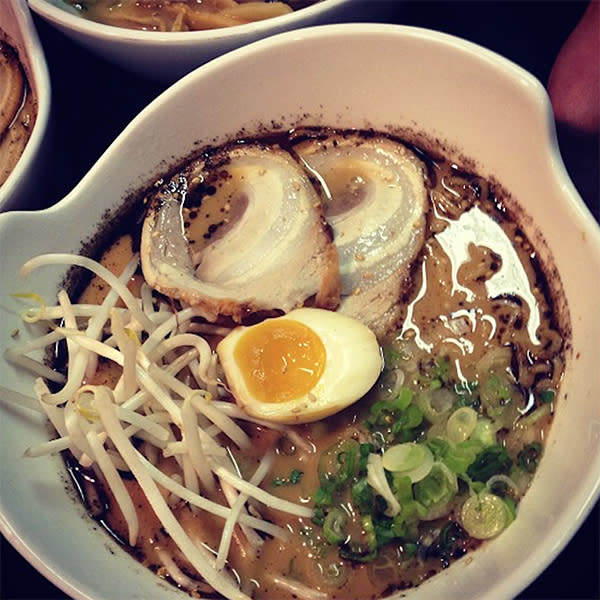 Bomb food, reasonably priced, friendly, and absolutely worth the hype. Gets quite hectic during lunch time but even though the shop is practically full, their service will take care of you like family. The Spicy Black Tonkotsu is the business! Strong, rich with an extra egg =). On of the most flavorful marinated egg we've tasted. Perfect place to check out taking a break from exploring Chinatown. (PC: @soboramen)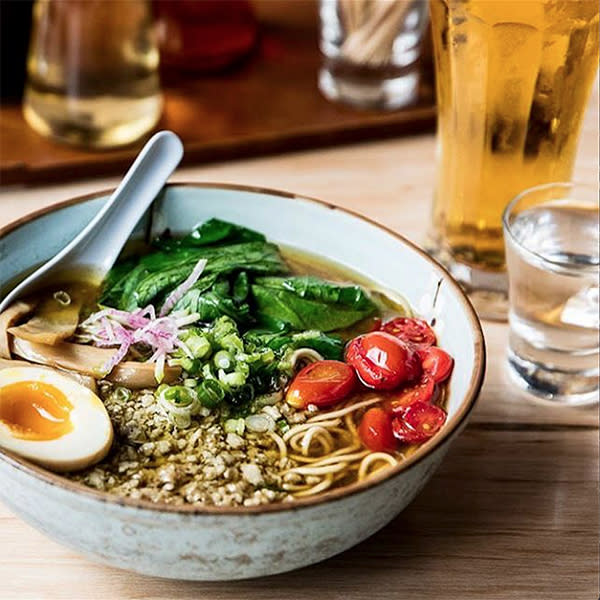 Full bodied broth ramen with tons of options on the menu. Great Japanese beers in tap. Great service. Location is everything, and being right in front of The Fox Theater, pair this up with a show and there is your Friday night date. Branded spoons, awesome Tokyo photography stretched on canvas around the place, parts of the original building structure left exposed, speakers usually bumping Kendrick Lamar or J Cole. Very casual spot and a great lunch option also to fix your ramen fix. (PC: @itaniramen)
Noodle Theory
With their menu jam packed with countless dishes, ramen is just one of your options, but it would be a crime to dismiss their ramen section. The pork belly is top notch, full of flavor. If you are looking for a healthy portion of ramen, this is your spot! Their chicken karaage is nice and crunchy with a juicy center. At times it can get hectic during rush hours, but the staff is very welcoming and the good service is appreciated. We'd go with the caramelized pork belly ramen, but feel free to explore their other yummy alternatives.
In Japan, ramen is comfort food.  It's what you eat when you're looking for a completely satisfying, but casual experience. You pay in advance, so when you're finished, you get up and leave. You don't break the bank, it isn't a production, and it tastes great.  
Shiba Ramen believes in the Japanese ramen experience. They offer a streamlined, ramen-focused menu, complemented by a handful of tasty sides. Cold beer is on tap, as it should be. They feature rotating draft Bay Area craft beers, and a curated collection of Japanese craft beer and sake.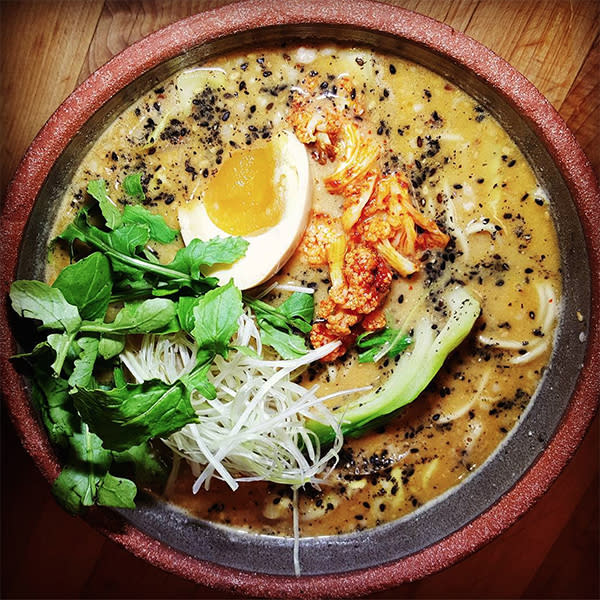 "Fresh" is the first word that comes to mind when eating at Ramen Shop. You can taste the efforts of using fresh ingredients and flavors. Their noodles at legit hand made with that perfect chewy texture and consistency. Their menu changes daily but for good reason. Chef rotates through seasonal ingredients to make sure you get a quality and delicious food no matter the season. It's a bit of fusion, a different take of a Japanese classic. While untraditional, their ramen is tasty and creative. This spot is more than just soup, don't miss out on their beers and craft cocktails at the bar. Another highlight to this eatery is the chill ambiance the interior gives off. Stylish wood tables, an upscale loungey feel to the place. Ramen, Alcohol, and chill vibes? Can't go wrong here. (PC: @ramenshopoakland)
(Featured Image: http://soboramen.com/)