Are your taste buds tingling? Discover our top list of places to get dim sum, dumplings, hand-pulled noodles, boba, egg-tarts & delicious desserts in Oakland Chinatown. 
Dim Sum
Peony Seafood Restaurant (金牡丹海鮮茶寮)
388 9th Street, #288
Dim sum means small plate/snack in Cantonese, usually eaten with hot tea. Its a classic dining style in Hong Kong. As Oakland's premier dim sum restaurant, Peony bustles on the weekdays for business lunch, weekends for family brunch and nighttime wedding and party receptions. Come to dine during lunchtime, and you will see the traditional dim sum activity- staff pushcarts with various dishes to your table, you can pick what you want to eat right away!
Dumplings/Hand-pulled Noodles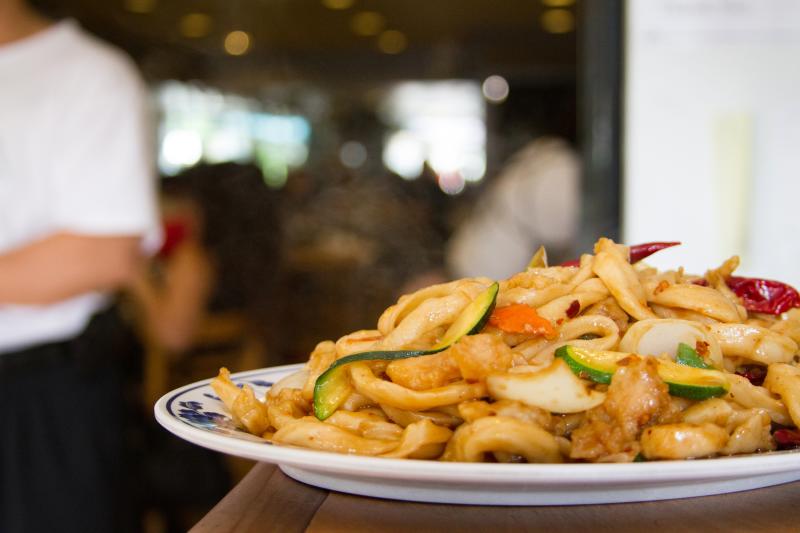 Shandong Restaurant (山東館)
328 10th Street, #101
Oakland's best noodles and dumplings are at Shan Dong Restaurant! Don't look for the sign but follow the line! Shan Dong is a family-owned, second-generation operated restaurant. By its best known freshly handmade noodles and dumplings, Shan Dong is the most popular restaurant in Chinatown. You can see both locals and tourists wait for seating outside of the restaurant during lunch and dinner hours.

The thick, chewy noodles made by hand are great for stir-fry, in soup, or for its popular dish, Sesame Paste Noodles. House special dumplings are stuffed with pork and cabbage, but the dry-fried green beans and Shan Dong Chicken are also popular dishes.
Vien Huong Restaurant (遠香餐室)
712 Franklin Street
Vien Huong is one of the best restaurants in Oakland's Chinatown. It offers delicious specialty dishes from China and Vietnam, along with fish dishes and salads. If you are looking for a quick, filling, affordable, and delicious lunch during the workweek, Vien Huong is your first choice.

The house special, the Chow Jew Ho Fun, is one of the best noodle soups in Chinatown. The noodle soup here is the clear, light chicken broth, which you can season to your liking with chili, sriracha, hoisin, vinegar, and Vien Huong's house-made chili sauce, which is fishy and pungently delicious. With long cafeteria-style tables, Vien Huong is ideal for the solo diner looking to get in and get out.
T4 (清茶達人)
1068 Webster Street
Handcrafted flavor tea with origins in Taiwan and T4 is one of the Taiwanese franchised brands. Come to T4, and you can experience the original teashop atmosphere- drink flavored tea with different toppings such as boba (波霸aka pearl 珍珠, tapioca), aloe, jelly or pudding, eat the famous Taiwanese street food popcorn chicken, deep-fried tofu, tea eggs and more!
One Zo (丸作食茶)
362 8th Street, Ste A
If you like chewing boba, you would like to try the fresh handmade boba tea in One Zo. One Zo is famous for its fresh, in-store made and all kinds of flavored boba. The store special is fresh milk tea with caramel boba, but they also have yam, Uji matcha (Japanese green tea), taro, mango, sesame, and other special flavored boba, you can mix different flavored boba with different kinds of tea.
Shooting Star Café (星雨茶座)
1022 Webster Street
A typical Hong Kong Tea Restaurant (茶餐廳) serving breakfast to late-night snacks, combined Asian and Western flavors to became its own menu. For example, you can order pork chop with Asian style sauce and spaghetti, or try coffee and milk tea. It doesn't provide alcohol, so everyone feels comfortable to dine and chat until late at night.
Egg Tarts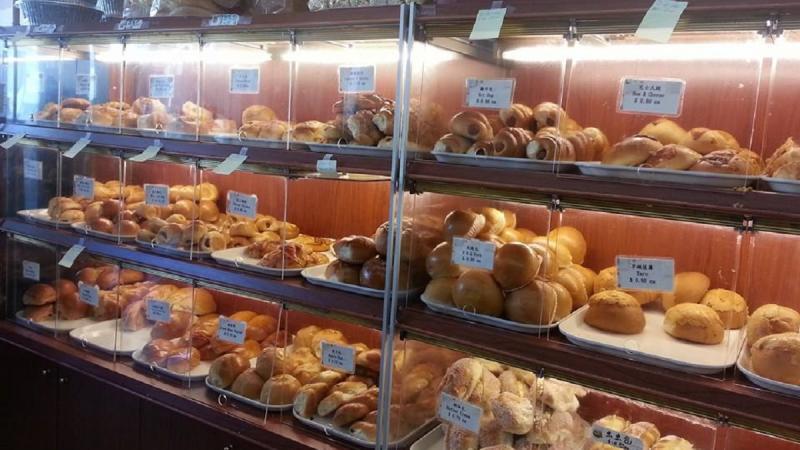 PC: BARTable
Napoleon Super Bakery (拿破崙餅屋)
810 Franklin Street
You don't need to guess your luck to buy a soft and juicy egg tart in San Francisco Chinatown! The fact is, all egg tarts in Chinese bakeries are delicious. However, there is often a line at Napoleon Super Bakery because it sells not only freshly baked egg tarts but also bread, buns, pastries, and moon cakes. It also offers discount prices at 5 pm every day.
Desserts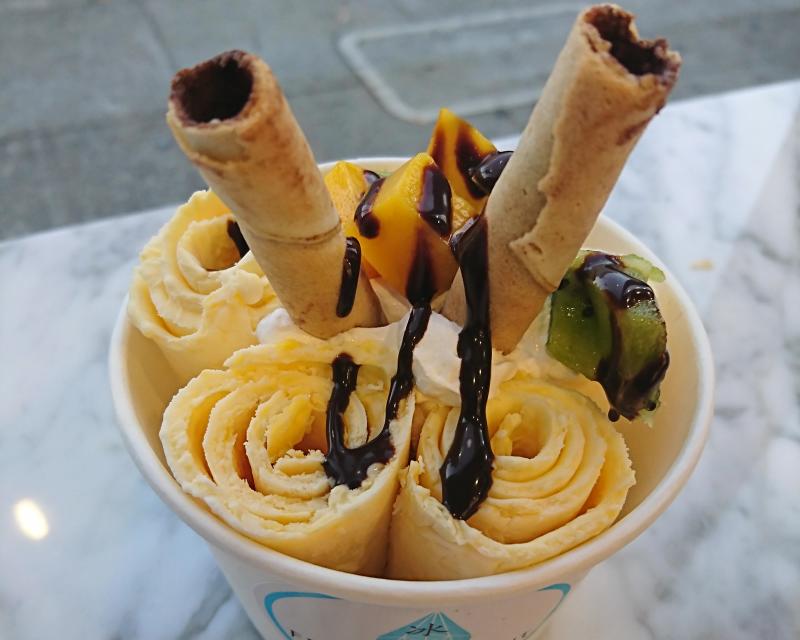 UC Dessert (優谷甜品)
388 9th Street, #159
Even though the owner is a young man, UC Dessert carries the classic Hong Kong dessert flavors. Mango sago, milk custard, almond or sesame paste are all delicious. It also carries Lady M signature Mille crepe, the cake from the popular New York brand.
Meet Fresh (鮮芋仙)
356 8th Street, Unit C
Meet Fresh is a chain store that brings the original Taiwanese style desserts in both iced and hot. For shaved ice, you can choose different toppings with the sugar syrup; for hot dessert, you can have toppings with hot glass jelly soup or red bean soup. Its specialty is glass jelly, it's one kind of herbs with natural gelatin, after boiling the water with the glass, the soup will be cooled down and become jelly. Meet Fresh also carries famous Taiwanese mango shaved ice with freshly sliced mango, mango sauce, condensed milk, and mango ice cream. Don't miss it if you like the natural sweet mango.
Late Night Food
New Gold Medal Restaurant (金牌燒臘飯店)
389 8th Street
Late-night hours and authentic hometown dishes are the reasons New Gold Medal is always popular over different generations. No matter if you just left a party, or just finish a final essay, people come here for a bowl of hot wonton soup or roasted chicken over rice which can ease your impetuous soul.

For more information about Chinatown restaurants and stores, you can stop by Oakland Chinatown Chamber of Commerce (388 9th Street, #290) and grab a map!

Featured image, PC: BARTable