Back
Made in Oakland, California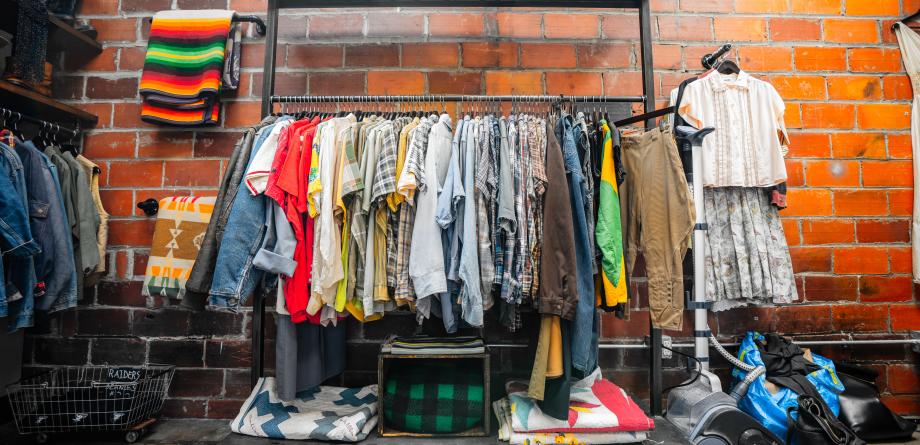 Oaklanders are a crafty bunch who are working diligently to bring manufacturing back to their home town. And they are succeeding. Groups like the 25th Street Art Collective, Oakland Makers, and Oakland Grown are acting as forums and incubators for creators. Check out these made-in-town pieces to get a taste of Oaklands manufacturer spirit. 
Leather jackets, bags, and wallets 
Platinum Dirt recycles leather from cars. So that jacket could be made from a Cadillac or BMW. Celeb orders have come from Jamie Foxx, Jeremy Piven, and Adrian Grenier. Drop by the studio at 25th Street Art Collective. 
Women's clothing
Former painter Lesley Evers designs many of her fabrics and manufactures locally. Her shop is on College Avenue in Rockridge, but her gorgeous patterned dresses, pants, and blouses are available statewide. Hiroko Kurihara (also a part of the 25th Street Art Collective) sews wool fabric into shawls and blankets. 
Jewelry
Kate Ellen was a start-up retailer a few short years ago, using Oaklands Popuphood as an incubator. Shes now standalone, crafting jewelry out of recycled metals at her Crown Nine studio in Old Oakland. 
This and that
Tinkering Monkey is kind of like Zazzle but with artisan flair. Wood-based items are their specialty, including wood coasters, wood wine bags, even wooden business cards. Oaklandish is stocked with T-shirts, hoodies and onesies that are branded with iconic Town images. Shop the store on Downtowns Broadway or on Fruitvale Avenue in the Dimond District. 
Shoes
The most fashionable sandals we've seen in a long time are birthed right in Oakland by Moxie Shoes (available on Etsy). Bold and bright purses are also included in the mix.
Make sure to take home your favorite Oakland-made craft before you leave The Town. 
Looking for more Oakland retail therapy? Check out Visit Oakland's shopping page!