Challenging Your Organization's Meetings with One-Of-A-Kind Event Spaces in Oakland
Brimming with diversity, multiculturalism, and history, the city of Oakland is stunningly innovative and a true gem of the San Francisco Bay. Meeting planners looking to progress their meetings with a creative twist beyond just banquet halls and expo centers have a plethora of diverse and innovative meeting spaces from historic homes to redesigned auto dealerships. Few cities in the U.S. can bring the variety, history, and character of event spaces to the table quite like Oakland. Plus, your attendees will look forward to their time outside of scheduled events to explore the city's walkable neighborhoods and experience the bold, inclusive culture and welcoming energy of the diverse community.
Here are a few of Oakland's buzz-worthy venues sure to impress and inspire your meeting guests:
Impact Hub Oakland


PC: Coworker.com
Housed in a historic building that got its start as an automotive dealership, Impact Hub Oakland's industrial beams, exposed brick, and natural sunlight, bring the space to life and make it one of the most distinctive, picturesque event spaces in Oakland. Perfect for smaller meetings, such as workshops and team meetings, the recently renovated Impact Hub Oakland also boasts plenty of space to accommodate larger meetings. The best part? The creative event space is conveniently located in the heart of Oakland near the 17th street BART station – and is complete with paid parking and bicycle racks.
Preservation Park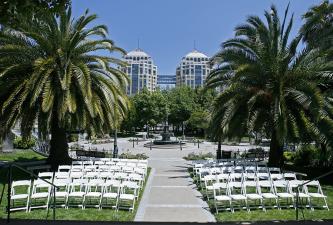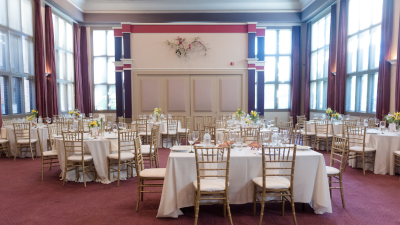 PC: Preservation Park
Preservation Park originated as a historical 19th-century neighborhood, home to the city's most esteemed residents. Lined with beautiful homes and authentic architecture, today the neighborhood functions as a local hub for creative meeting and event spaces throughout many of the park's historic structures. A local project that has come to fruition as an absolute success for the city, Preservation Park, is comprised of an impressive16 homes and buildings dating back to the late 1800s/early 1900s that have been revamped and are sure to impress meeting attendees from near and far. Between the welcoming, intimate Ginn House Parlor and circa-1981 Robinson Classrooms, you are sure to happen upon a welcoming meeting venue for your guests at Preservation Park – for meetings, both small and large.
Arthaus Studios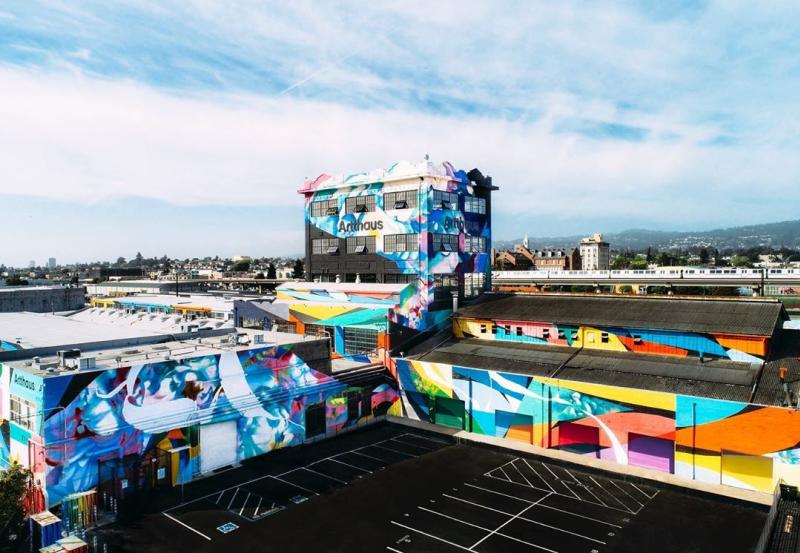 PC: Arthaus Studios
Yet another historical gem that has been transformed into modern event space, the recently restored Artthaus Studios, was originally the H.G. Prince Cannery in 1916. The structure was developed over 40 years in five different stages and has also functioned as a manufacturing plant. Still, today, it is known as Artthaus Studios and serves as progressive artistic offices, studios, and event space to support Oakland's defining creative community and bold attitude. With a transition from traditional and historic Oakland to modern and artistic, Artthaus Studios breaks the mold when it comes to event spaces in Oakland.
Chabot Space & Science Center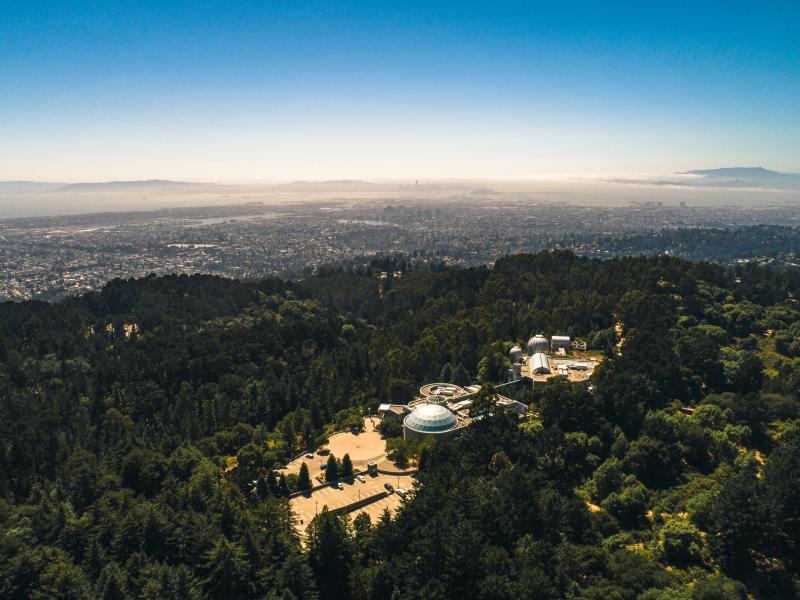 Looking for a bold, out-of-this-world backdrop for your upcoming meeting? Oakland's Chabot Space & Science Center is not only a remarkable institution of science, but it's also one of the premier places to host an event for those looking for an innovative space-inspired meeting space. You have the option to host receptions in and around many of the center's ornate exhibits, such as "Luminous Moon" and "Into Space." For larger groups and presentations, the center boasts two sizeable theaters as well as several laboratories, which allow attendees to get hands-on.  
Scottish Rite Center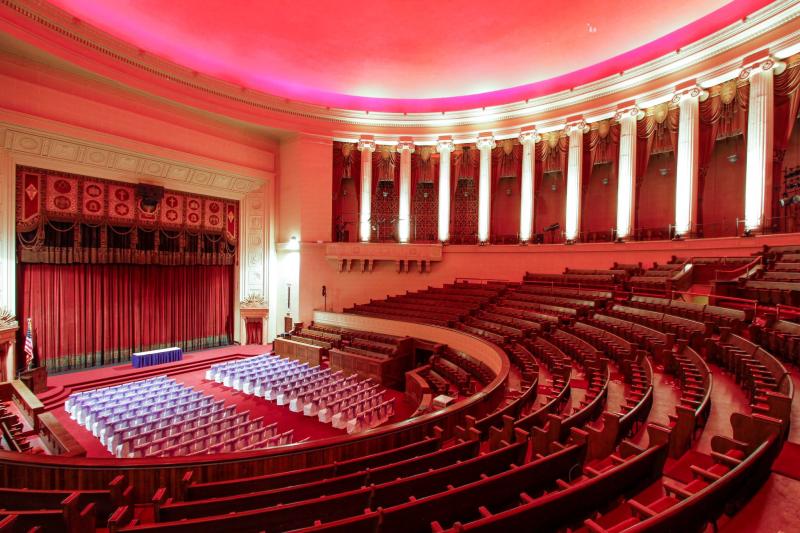 PC: Scottish Rite Center
Located right on the shore of Lake Merritt, the historic Scottish Rite Center provides visitors with unbeatable lake views and frequently plays host to workshops, receptions, conferences, and more. Built-in 1927, the center can accommodate meetings of up to 1,500 people. While it permeates old-time charm, it also provides all of the contemporary comforts and conveniences necessary for a progressive, modern meeting or event.
Bonus Points: The Scottish Rite Center runs on 100% solar power – making it one of the most environmentally responsible event spaces in Oakland. Not bad for a nearly century-old building!
These are just a few of the unique meeting spaces in Oakland. View all Oakland meeting spaces.

Let's Meet For Real.
Here in Oakland, we're proud of all of the diverse, forward-thinking and inclusive meeting spaces that act as gathering points for the nation's thinkers and doers.  So gather your attendees, hop on a plane, and meet us in the creative, progressive hub of Oakland for an unforgettable, one-of-a-kind meeting your guests will be talking about for years to come.
Reach out to the Visit Oakland sales team today and let us help you find the perfect venue for your upcoming event.