For Oakland Restaurant (and More) Week, we look at all the businesses that make up Oakland's culinary fabric.  
Caterers can not only make an occasion extra special by offering services for a privately catered function, but have also stepped in during COVID-19 to support local bars with meals to sell, feed the local community through charity initiatives and enrich our daily routines with online culinary classes.  
Montperi Catering, for example, is doing a number of holiday specials as well as fun online courses. 
"Oakland is such an amazingly strong food community," said Amanda Pinkham, owner of Montperi Catering. "We are so blessed to be working with organizations to help feed the people in our city, and to have the support of the residents who continue to order and host small events!" 
Looking ahead in 2021 to when Shelter-in-Place orders will be lifted, here are some reasons why Oaklanders should consider caterers: 
Purchasing direct helps support local businesses instead of what can be expensive online delivery apps.   
Some caterers offer daily meal plans so you don't have to worry about going to the grocery store.  
Caterers can bring food to your favorite venue or to your house for a special event (like a birthday).    
Whether you enjoy their food via a virtual class or in person, here's some caterers to support in 2021: 
Dorian Jones serves up delicious Sausage, Egg and Cheese Breakfast Biscuits at Room 389.  
PC: B.A.B.S. Catering
Specialize in event catering, also in partnership with Chef Tanya Holland have created menu packages with inspiration from Brown Sugar Kitchen and B-Side BBQ.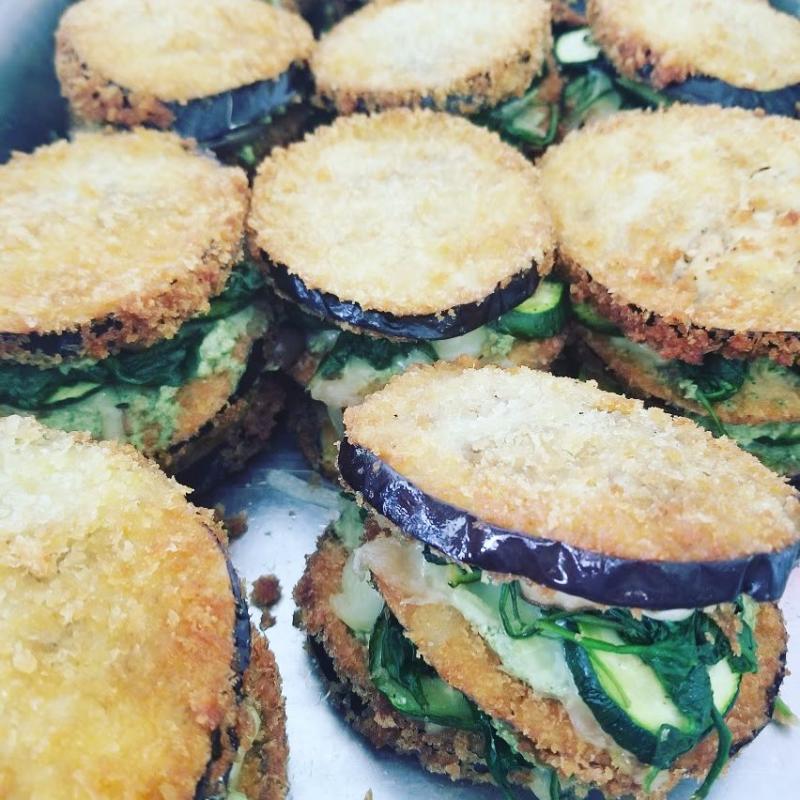 PC: Blue Heron Catering
Chef Daniella Bensimon specializes in farm-to-table North African, Mediterranean and Middle Eastern cuisine, with a California fresh twist.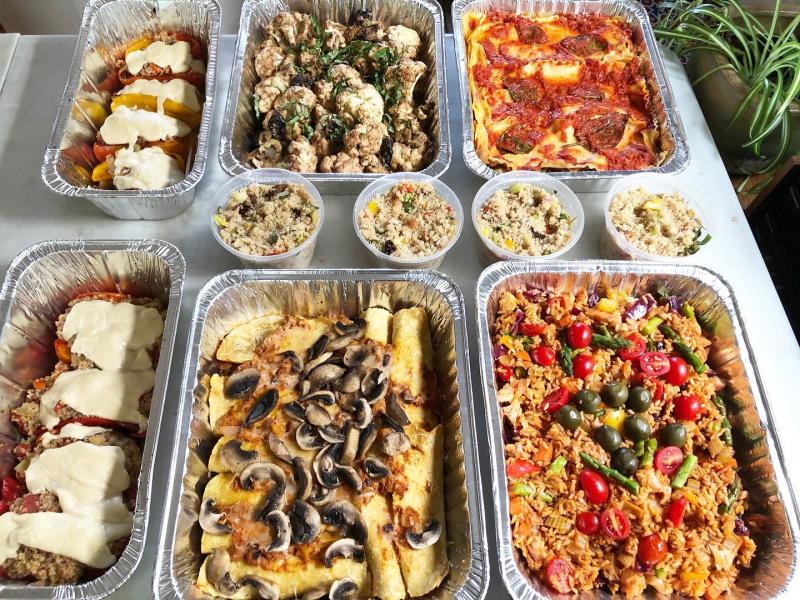 PC: Dani Bensimon Catering
Providing grocery and beverage for pickup or delivery throughout the East Bay, San Francisco, and Marin to help people avoid crowded stores.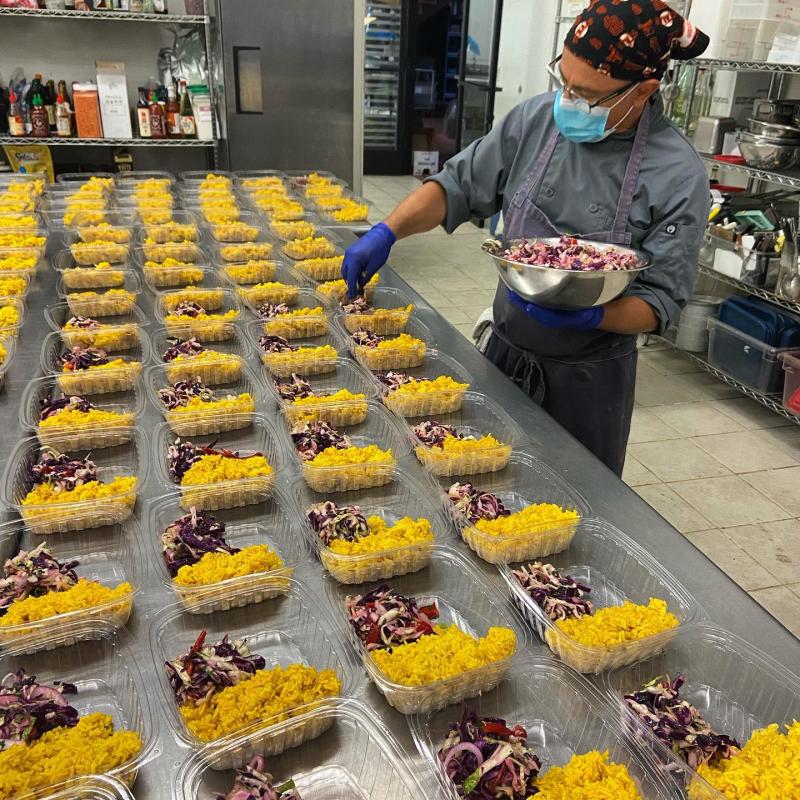 PC: Grace Street Catering
Chef Lala Harrison prepares Cajun and Southern Soul Food with a California Twist, and offers meals with delivery options throughout the Bay Area, curbside restaurant pop-ups, private catering and meal prep.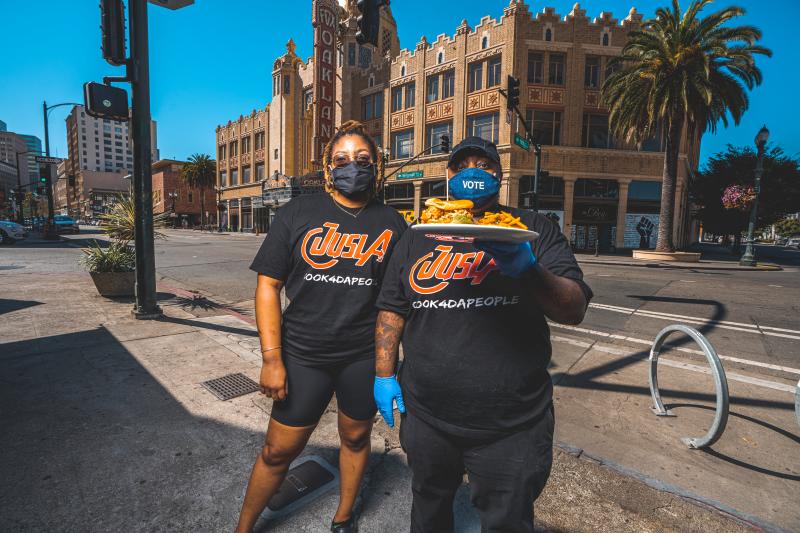 Chef, farmer, and pre-natal yoga teacher Tali Biale prepares package meals for everyone from expecting mothers to people recovering from illness.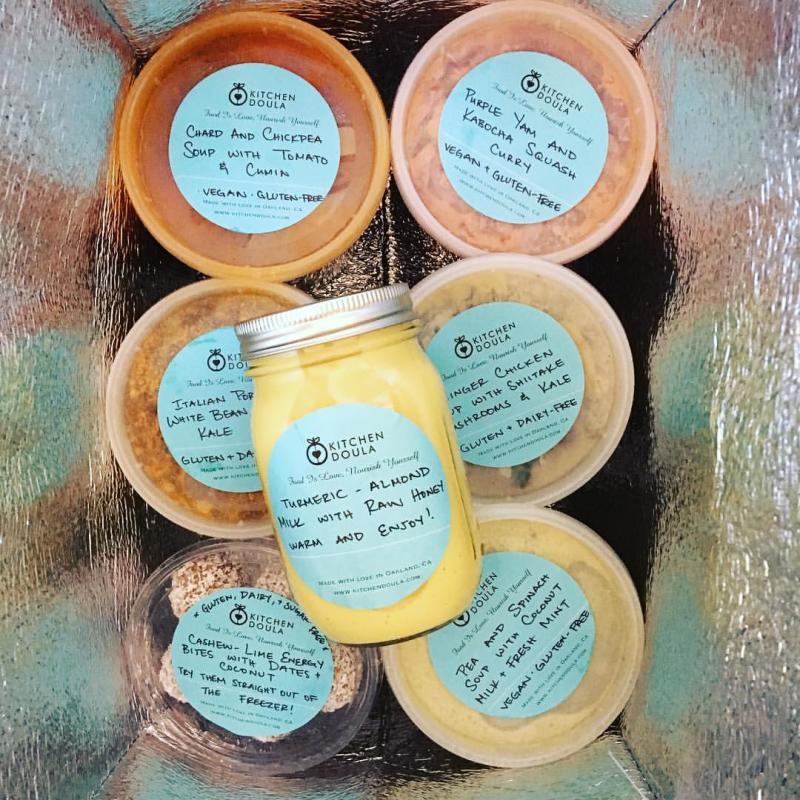 PC: Kitchen Doula
A full-service catering and event production company currently offering holiday specials.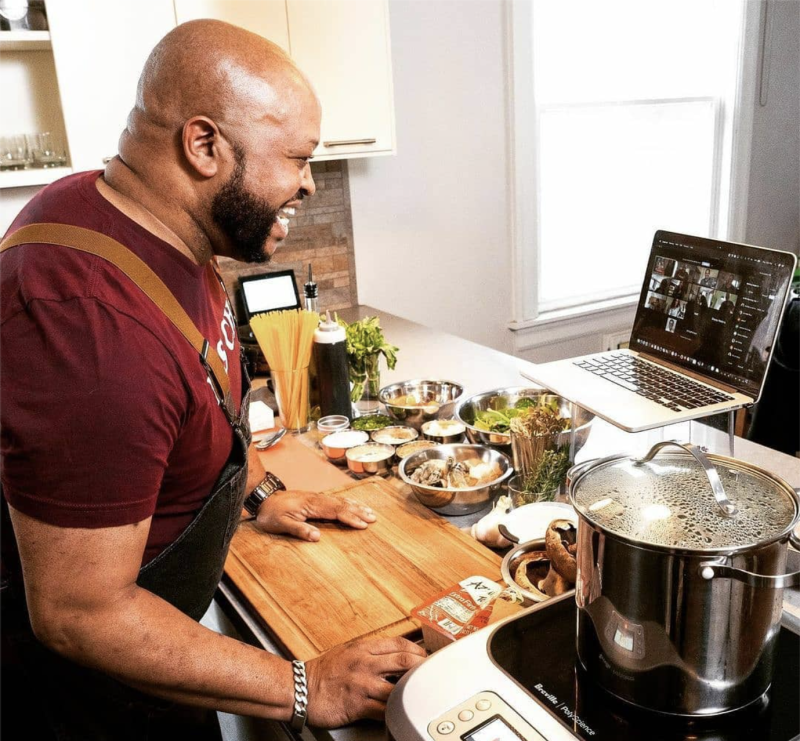 PC: Montperi Catering
Chef Elyse Bekins brings her own learnings from working in the restaurant industry to present a healthier eating model.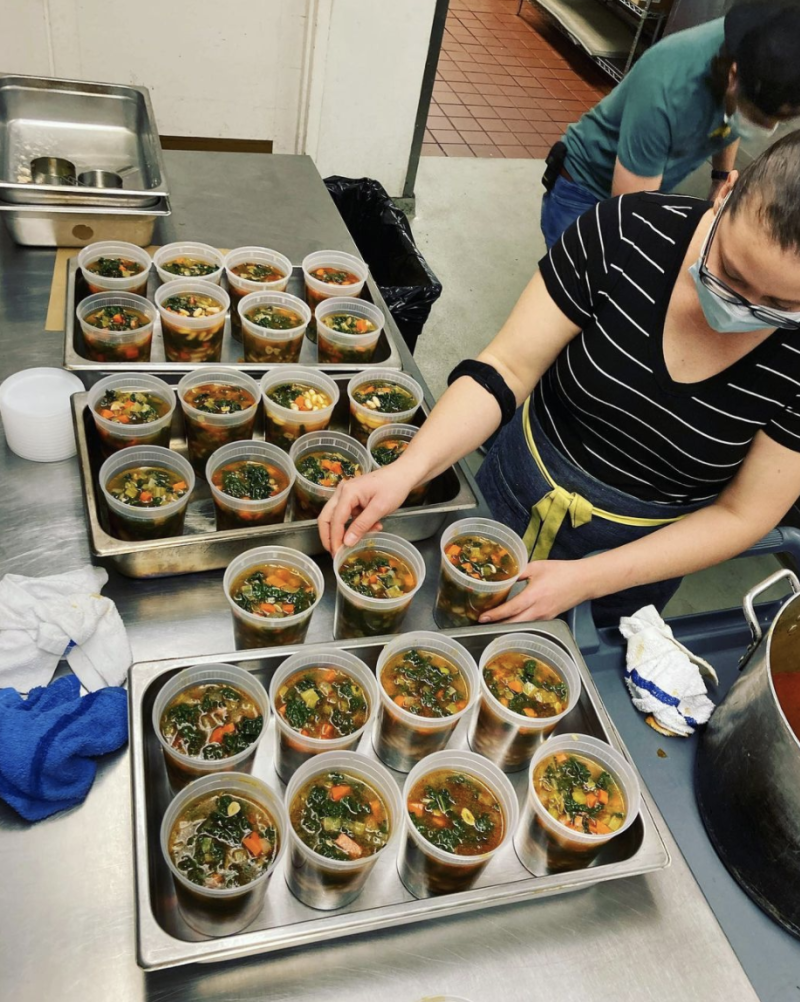 PC: Vita Kitchen