Oakland is full of amazing art exhibits and hybrid galleries that double as retail shops, barber shops or bars, and we think you should check them all out. But if you happen to be wandering the streets, there are gorgeous murals all over The Town.
We recently took a mural tour with Community Rejuvenation Project (CRP) to scope out some of Oakland's most badass murals. There is a lot of history on these walls and taking the tour is the best way to learn about some of Oakland's history and community backstories, so we suggest booking today.
Below are a few of our favorites.
Solidarity Forever
Location: 8th and Clay
Artist: CRP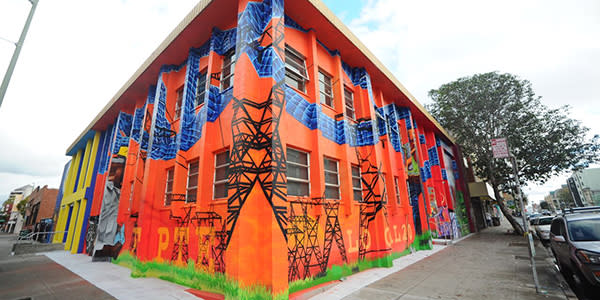 Welcome 2 Afrikatown
Location: San Pablo & Grand
Artist: CRP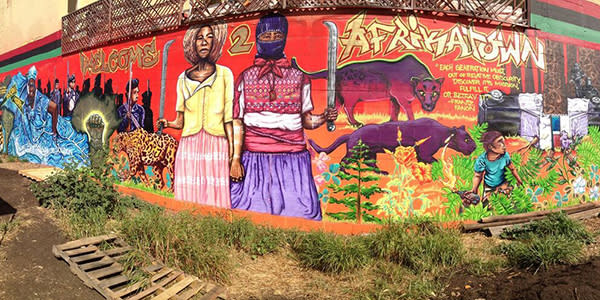 We Are the Ones You've Been Waiting For
Location: Telegraph and 20th
Artist: Jessica Sabogal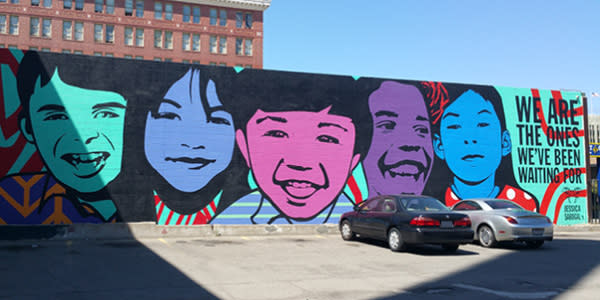 Location: 26th between Broadway and Telegraph
Artists: Nidal El Khairy, Irot, VYAL, Emory Douglas, Chris Gazaleh, Erin Yoshi, Deadeyes, SPIE, Susan Greene, Dena Matar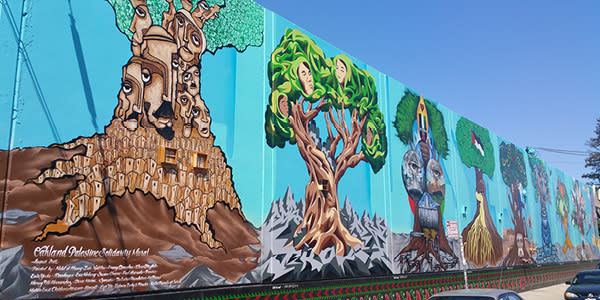 Poppies
Location: 15th and Harrison
Artist: CRP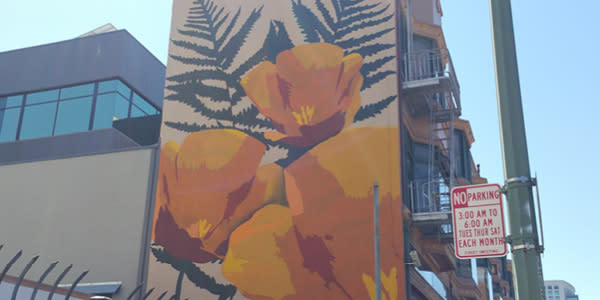 Intuitivism
Location: 1628 Webster
Artist: Zio Ziegler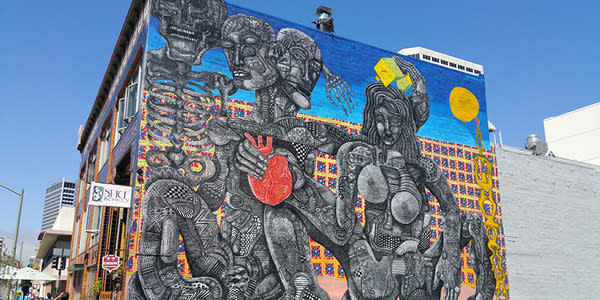 Put A Prayer In The Air
Location: 15th and Webster
Artist: Irot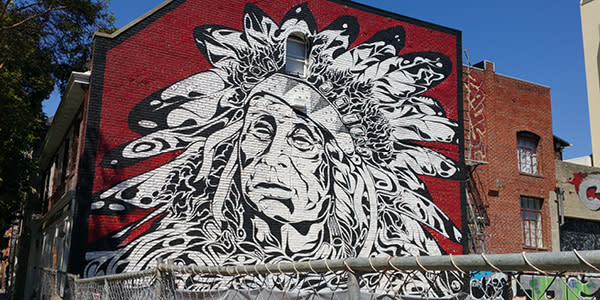 Alice St. Mural Project
Location: Alice and 14th
Artist: CRP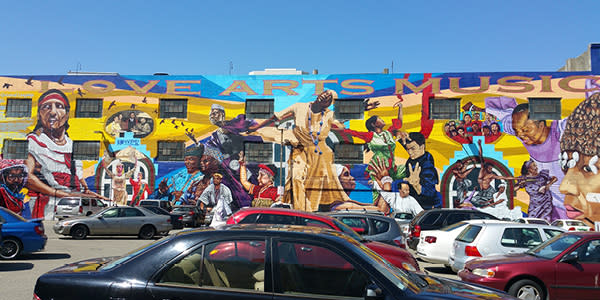 Peace and Dignity
Location: International & 41st
Artist: CRP, Vulcan, Mike 360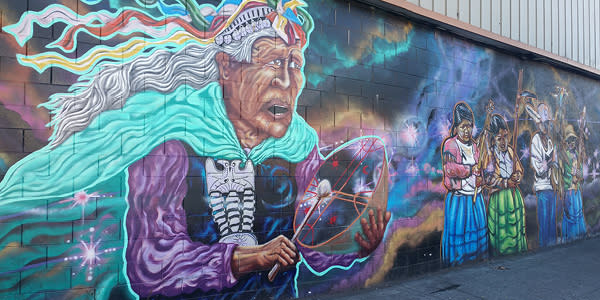 Fruitvale BART - Long Landscape
Location: Between Fruitvale Ave and 29th on E. 12th Street.
Artist: Cannon Dill, Ernest Doty, Koleo, Brett Flanigan




Above images provided by Oakland Wiki
Culture Is A Weapon
Location: E 12th & 23rd
Artists: Agana, Dime, drama, Peps 357 and Khoda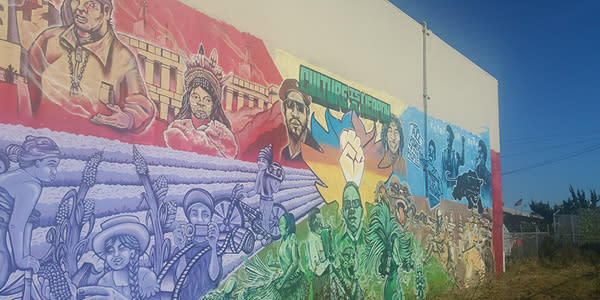 Stay Aware
Location: Miller Pl. & Calcot Pl.
Artists: Chris Granillo, Ofeloner, Onedr and Niteowl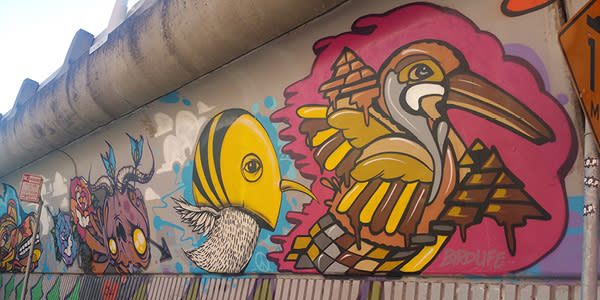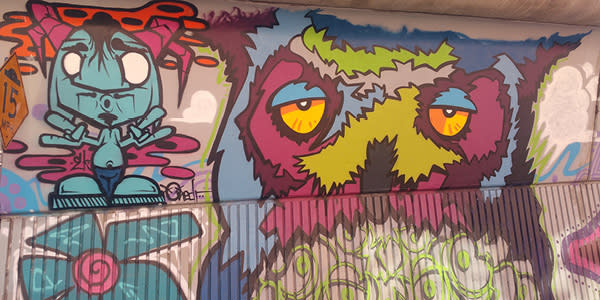 Sea Turtles
Location: 1024 Calcot Pl.
Artists: Dan Fontes & Caroline Stern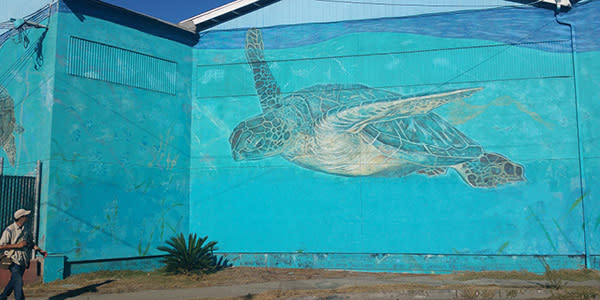 Oakland's Very Own
Artist: Hector "Hex" Rios
Location: 5319 Martin Luther King Jr Way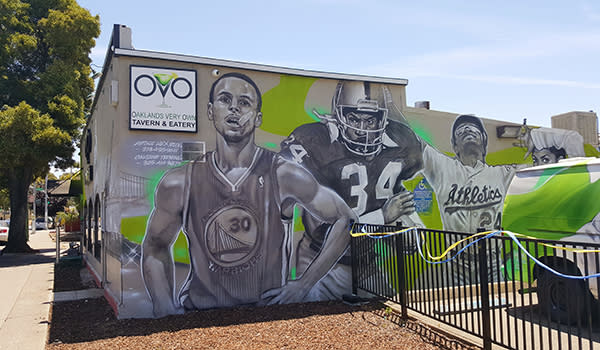 Legacy, Vast Like We Are 
Artists: Leah Tumerman & Alexandra Bowman
Location: 691 27th Street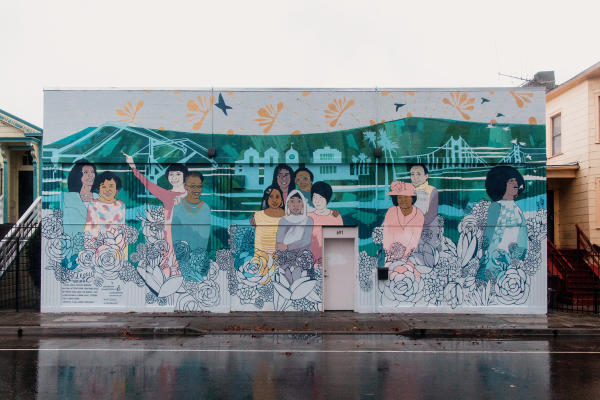 Laurel Space Bears
Artist: Roger Peet and Fernando Santos
Location: MacArthur Boulevard at three locations between High Street and Patterson Avenue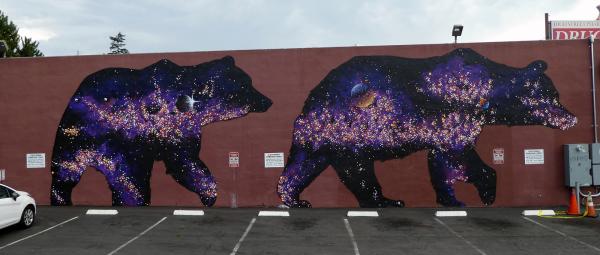 BEACON: Frequency Reader
Artist: Joshua Mays
Location: 17th & Broadway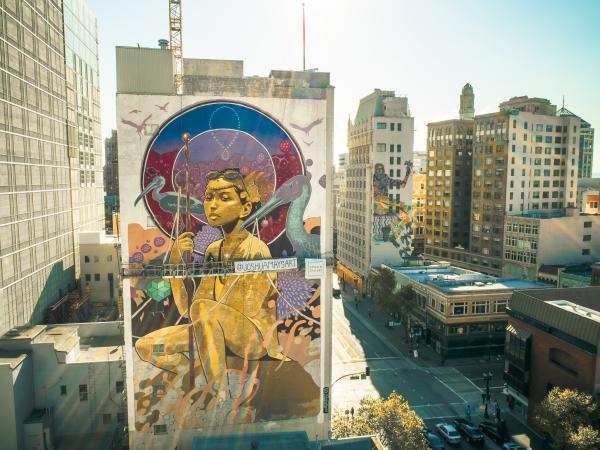 Oakland Dreams
Artists: Trust Your Struggle Collective (@TrustYourStruggleCollective, @erinyoshi, @Nisha.k.Sethi, @misterbouncer)
Location: 4th and Webster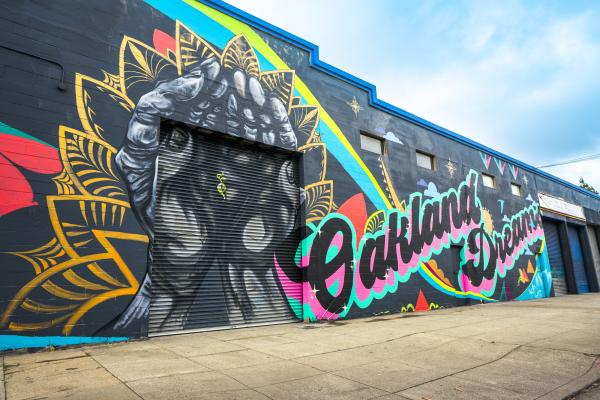 *The Oakland Dreams mural was completed as part of the 2018 Oakland Mural Festival. To see all murals from the festival, check out this blog.