Joint campaign encourages Bay Area residents to "rediscover" The Town's diverse small businesses, sites and activities.
OAKLAND, CA - Visit Oakland and Airbnb are partnering to support local small businesses impacted by the effects of the COVID-19 pandemic. The efforts are part of "Rediscover Oakland," a joint campaign to highlight the small businesses, sites and wonders that make Oakland unique.
Starting Nov.25, 2020, Airbnb will launch a dedicated landing page, targeted social media campaign and emails to guests in the Bay Area that feature a curated selection of nearby stays and activities that encourage people to discover Oakland - from diverse small businesses, to exploring redwoods, open waters, arts and culture - and dive into the city's rich history.
"Oakland's small business community has been hard hit by the effects of the COVID-19 pandemic. As we approach Small Business Saturday, we hope this campaign will encourage Bay Area residents to safely explore the shops, sites and culture Oakland offers and support the local economy in the process," said Matt Middlebrook, Airbnb's Regional Policy Lead.
"With the tourism economy – restaurants, hotels, rentals, retail, attractions – playing such a vital role in the fabric of Oakland, this partnership between Visit Oakland and Airbnb is an important way to connect locals and future travelers to all that Oakland has to offer," said Mark Everton, CEO of Visit Oakland. "We encourage locals and those interested in Oakland to also explore our "Spend.Stay.Love." website to engage with Oakland's local businesses who are fighting to navigate this time.
A taste of Fruitvale
The "Rediscover Oakland" landing page will feature Fruitvale, Oakland's largest Latinx district and its multi-generational family-owned business, including the Mexico City-inspired dishes of El Huarache Azteca and the delicious treats of Peña's Bakery, to name a few. The Fruitvale Business Improvement District and The Unity Council joined to compile a detailed list and map of the neighborhood's mom-and-pop shops and restaurants open for business. You can find a link to this list on our Rediscover page and here.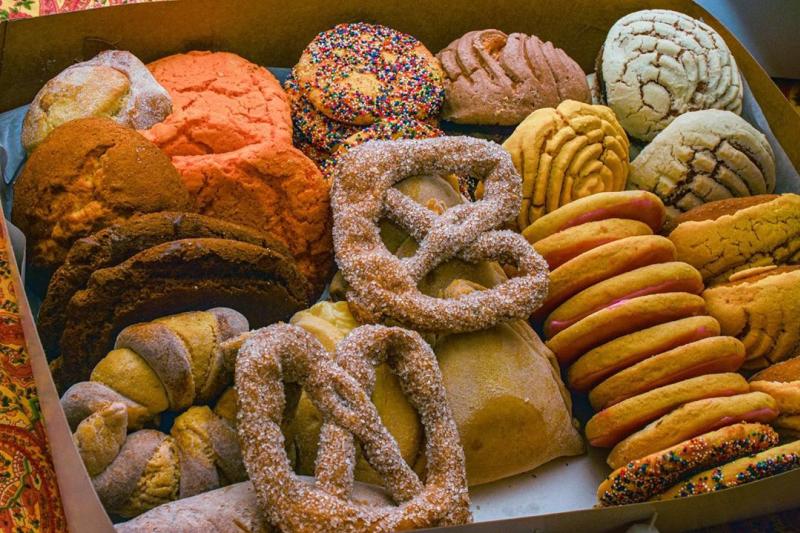 Support Oakland's Black-owned restaurants
Oakland has a bustling community of Black chefs who are also entrepreneurs and community leaders. With everything from Caribbean jerk chicken and plantains to Ethiopian injera and comforting Southern fried chicken, Oakland's culinary scene is vibrant, flavorful and Afrocentric. Those looking for a delicious, socially-distanced meal can consult the Rediscover Oakland page to consult Visit Oakland's curated list of Black-owned restaurants that are open for takeout.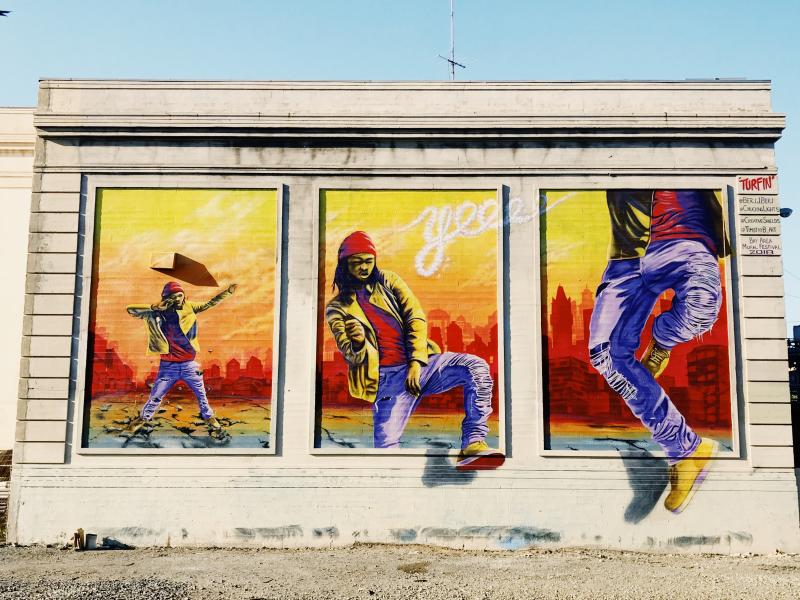 Visit Oakland's Travel Safety Pledge
To promote the health and wellbeing of our communities, Visit Oakland encourages visitors to follow its Travel Safety Pledge to ensure we all get to experience Oakland safety. Visitors can shop locally and support businesses while wearing a mask and social distancing. 
Partnering with Visit Oakland is part of Airbnb's work with governments and tourism agencies to support economic growth as destinations around the world seek to recover from the impacts of the COVID-19 pandemic. By working with destination marketing organizations, nonprofits and governments to support responsible and safe travel, Airbnb is helping communities harness these economic benefits for local citizens and small businesses.
To learn more about the partnership between Airbnb and Visit Oakland, visit airbnb.com/d/rediscoversoakland.
###
About Visit Oakland
Visit Oakland is a non-profit organization marketing Oakland, California as a travel destination. Visit Oakland offers a wide variety of complimentary services and materials for travelers interested in visiting Oakland. For more information, check out www.visitoakland.com. Want to share the Oakland love with the world? Follow @visitoakland on Instagram, Facebook and LinkedIn.  
For more information, please contact: