OAKLAND, CA – In response to the COVID-19 outbreak, Oakland Convention Center has achieved the cleaning industry's only outbreak prevention, response and recovery accreditation for facilities - GBAC STAR™ - in order to pave the road to recovery for the City of Oakland's meetings, conventions and trade shows business. According to California Travel Association, California's meetings, conventions, and trade shows last year provided $128.2 billion in total business sales, $5.2 billion in state and local taxes, and 783,000 jobs. 
As one of the 13 largest convention centers in California and the latest to earn the GBAC STAR™ certification, Oakland Convention Center has implemented the most stringent protocols for cleaning, disinfection and infectious disease prevention in its facilities. 
To achieve GBAC STAR™ accreditation, Oakland Convention Center was required to demonstrate compliance with the program's 20 core elements, which range from standard operating procedures and risk assessment strategies to personal protective equipment and emergency preparedness and response measures. Learn more about GBAC STAR accreditation. 
With the GBAC STAR™ accreditation, Oakland Convention Center has:
Maintained a cleaning, disinfection and infectious disease prevention program to minimize risks associated with infectious agents like COVID-19.
Established proper cleaning protocols, disinfection techniques and work practices to combat biohazards and infectious disease.
Employed cleaning professionals who are trained for outbreak and infectious disease preparation and response.
The STAR accreditation standard comes from the Global Biorisk Advisory Council, a division of ISSA — The Worldwide Cleaning Industry Association, since 2019.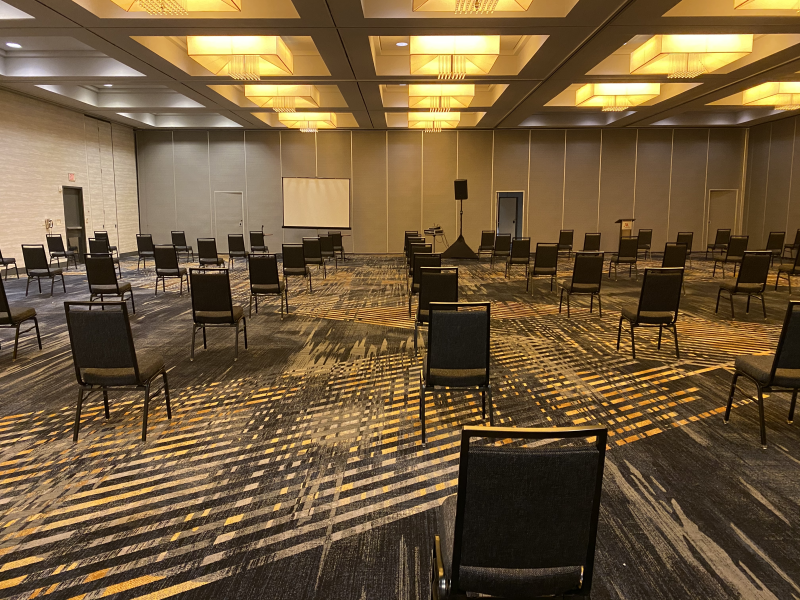 ###
About Visit Oakland
Visit Oakland is a non-profit organization marketing Oakland, California as a travel destination. Visit Oakland offers a wide variety of complimentary services and materials for travelers interested in visiting Oakland. For more information, check out www.visitoakland.com. Want to share the Oakland love with the world? Follow @visitoakland on Instagram, Facebook and LinkedIn.  
About GBAC, a Division of ISSA
Composed of international leaders in the field of microbial-pathogenic threat analysis, mitigation, response and recovery, the Global Biorisk Advisory Council (GBAC), a Division of ISSA, provides training, guidance, accreditation, certification, crisis management assistance and leadership to government, commercial and private entities looking to mitigate, quickly address and/or recover from biological threats and real-time crises. The organization's services include biorisk management program assessment and training, Forensic Restoration® response and remediation, the GBAC STAR™ facility accreditation program, training and certification of individuals and consulting for building owners and facility managers. For more information, visit www.gbac.org. 
About ISSA
With more than 9,300 members—including distributors, manufacturers, manufacturer representatives, wholesalers, building service contractors, in-house service providers, residential cleaners and associated service members—ISSA is the world's leading trade association for the cleaning industry. The association is committed to changing the way the world views cleaning by providing its members with the business tools they need to promote cleaning as an investment in human health, the environment and an improved bottom line. Headquartered in Northbrook, Ill., USA, the association has regional offices in Mainz, Germany; Whitby, Canada; Parramatta, Australia; Seoul, South Korea; and Shanghai, China. For more information about ISSA, visit www.issa.com or call 800-225-4772 (North America) or 847-982-0800. 
For more information, please contact: