Owning the reputation as one of the top meeting and event destinations in the U.S., the Oakland Convention Center dares you to define us. Between its welcoming location in the heart of the city, proximity to the towering Redwoods that are definitive of the region, and authentic local culture, the Oakland Convention Center makes hosting your event nothing short of simple and is one of the premier meeting spaces in Oakland. Through our bold culture, in both residents and attitude, hosting your business meeting in Oakland will inspire you, challenge you, and give you a new perspective. We encourage you to take your Meeting Someplace Different.
We're ready to show you what makes the Oakland Convention Center one of the top conference destinations in the U.S.:
1. Easy Come, Easy Go
One of the city's prime assets as a meetings destination is its location and accessibility. Just a three-minute walk from the nearest BART station, the Oakland Convention Center's is truly unbeatable, offering easy access to Bay Area and beyond. Located only 12 minutes from San Francisco, 40 minutes from Napa, Sonoma, and Silicon Valley and nearby to three international airports. Thanks to its proximity to public transportation and unbeatable walkability, you and your attendees will have easy access to Oakland's multicultural culinary scene and thriving arts and culture highlights, as well as the hustle and bustle of San Francisco, just a quick 12-minute drive away. And because of factors like its reliable ferry service, miles of bike lanes, reasonable parking rates and unbeatable walkability, getting around Oakland is easier than ever. Additionally, the convention center provides easy access to and from Oakland International Airport (OAK). When the meeting ends, the exploring can begin.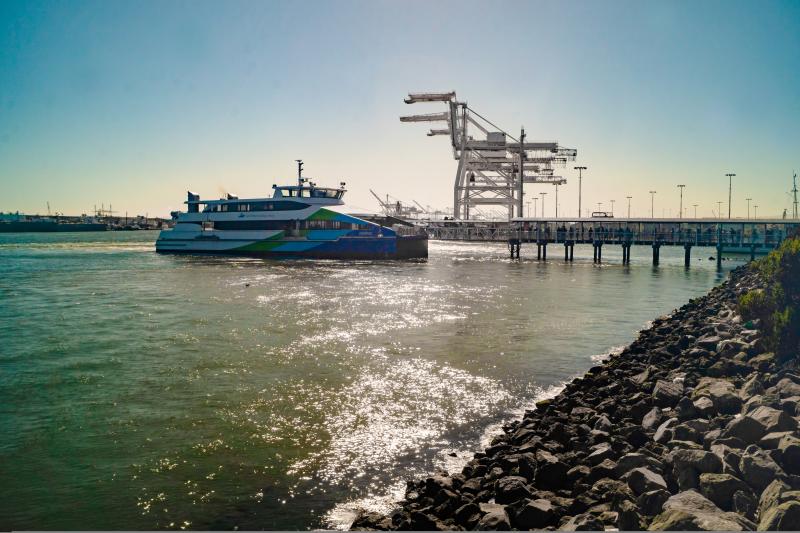 2. Central to Everything in Northern California 
The heart of business meetings in Oakland, the Oakland Convention Center's prime Downtown location means easy access to all of Northern California's top attractions, as it's the perfect location to travel from. Oakland provides a vibrant, centrally located home-base for any pre- or post-event conference.
One of the main perks of meeting in Oakland is allowing for easy access to major freeways, opening the gates to all things Northern California, including the hustle and bustle of San Francisco! If your delegates are looking to extend their trip in the Bay Area, Oakland is a prime home base as it's just a hop, skip and a jump from destinations like San Francisco, Napa Valley and Monterey Bay (just to name a few). Check out our list of 30 places to visit within four hours of Oakland – including not-to-be-missed picturesque locales like Yosemite National Park and Big Sur's iconic Bixby Creek Bridge.
Looking to extend your stay post-event and experience the city of Oakland like a local? We don't blame you! When it's time to switch from corporate card to personal. Attendees will look forward to their time outside and after the conference to explore the city's walkable neighborhoods and experience the vibrant culture and welcoming energy of the community.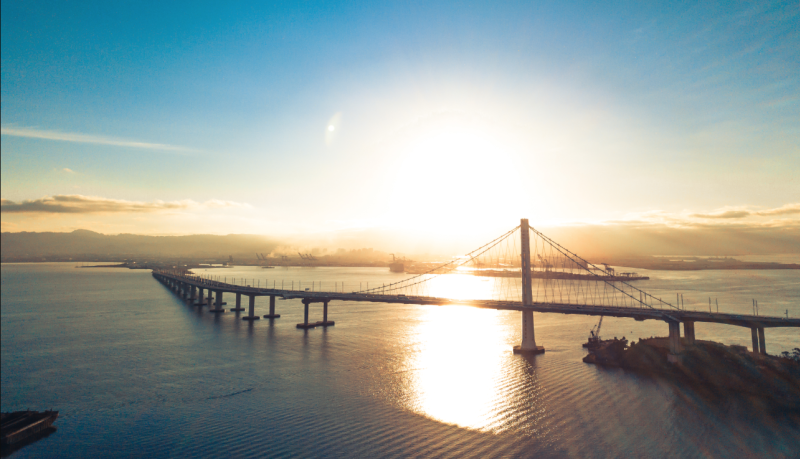 3. Good Day Sunshine
They may say that it's always sunny in Philadelphia, but Philadelphia's got nothing on Oakland's balmy, sun-soaked climate. Oakland is ranked #1 in climate among U.S. top conference destinations. The city benefits from a moderate, Mediterranean climate, so meeting planners can rest easy knowing they won't run into weather complications like flight delays and prevention from booking outdoor meeting space. Averaging 260 days of sunshine per year and moderate temperatures year-round, attendees will be blown away by the city's fantastic weather as they bounce between meetings, explore the urban landscape, and immerse in Oakland's creative culture. Between utilizing unique off-site meeting spaces in Oakland from historical Preservation Park, to Lake Chalet, located on Lake Merritt, to Oakland Museum of California with stunning views and garden, you're sure to experience one of the region's seemingly perfect sunny days.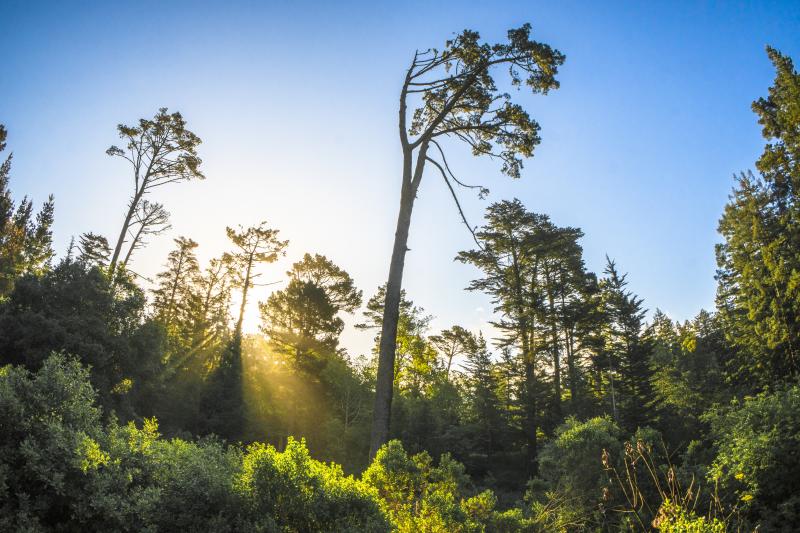 4. After-Hours Exploring 
The Oakland Convention Center is rooted near a number of the city's must-see and historical sites, including Jack London Square, Old Oakland, Chinatown, the Oakland Museum of California, Lake Merritt's Lakeside Park, and the bustling Oakland City Center. With plenty of options, attendees will have the opportunity to "get outside the box" and inspire creativity when not busy conferencing. 
From museums to live music, there's no shortage of ways to enjoy free time in the city of Oakland. Soak up some local culture and educate yourself about the history of California at the Oakland Museum of California (OMCA), where visitors will be taken back in time to the early days of the Golden State through art, history, science, and the nearly 2 million objects on exhibit. Marvel at quintessentially California exhibits like "No Spectators: The Art of Burning Man" and "Black Power" – there's truly something for everyone at this impressive Oakland institution.
What better way to unwind from a day of meetings than with dinner and dancing? World-class jazz meets authentic Japanese cuisine at Bay Area staple Yoshi's Jazz Club. One of the most renowned jazz clubs since it opened its doors 40 years ago, Yoshi's Oakland is a local favorite for spectacular food, soulful tunes, and outstanding service.
These one-of-a-kind San Francisco Bay Area attractions are sure to please attendees after a day of meetings, whether they're dedicated history buffs, jazz aficionados, or simply seeking a picturesque view where they can capture the perfect photo. 

5. Come One, Come All 
With over 125 languages spoken within our schools, Oakland is one of the most diverse cities in the country and prides itself on its inclusivity. Guests from near and far come together to wander the streets of the welcoming, progressive city. Oakland's cultural diversity is apparent in its flourishing culinary scene, too – attendees can enjoy everything from authentic Lebanese man'oushe to Jamaican curried goat after a day of business meetings in Oakland. 
The Oakland community is all about being civic-minded, and its residents share a passion for supporting causes that are important to making the city a better place to live, work, and visit. From the city's zero-waste program to programs working to employ once disenfranchised residents and help them become contributing members of society, Oakland's community initiatives contribute to the city's small-town feel in a high-demand Bay Area location. Add to that the history of successful conferences in Oakland and the local businesses' welcoming of event attendees, and it's no wonder that Oakland is a premier destination for the meetings and event industry.
6. Oakland Convention Center 
Meeting at the Oakland Convention Center is a meeting planner's dream, thanks to the center's thoughtful touches and easily navigated procedures. The Oakland Convention Center is connected to and managed by Oakland Marriott City Center. Groups book both venues and under one contract, are serviced by the same banquet team and can take advantage of the award-winning culinary creations of the hotel's Executive Chef. With over 500 sleeping rooms and 100,000 sq. Ft. of prime meeting space, planners, will appreciate having an excellent option for space-heavy groups who thrive in this setting – and smaller events have numerous options for event set-up and décor. The center is particularly appealing to groups with a diverse tier of travelers, with a wide range of overflow hotel options ranging from budget-friendly to top-of-the-line luxury. 
The convention center boasts some of the most high-tech conferences in the U.S., and meeting planners benefit from the ability to connect directly with the service staff through a simple app – making event organization and execution easier than ever.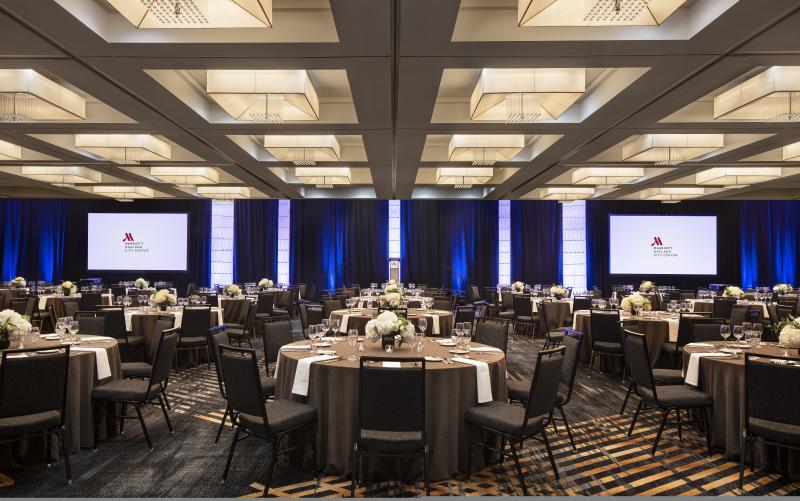 Take your meeting someplace different. Reach out to the Visit Oakland team today to learn more about meetings at the Oakland Convention Center and how we can help make it really simple to book your organization's meetings. Let's Meet. For Real.'