The largest network of Hispanic-owned businesses in the Western U.S. has tapped Oakland for its annual convention Aug. 10-13, a boom for downtown businesses and host hotel Oakland Marriott City Center.
The California Hispanic Chambers of Commerce, representing the state's more than 815,000 Hispanic-owned businesses, chose Oakland for its diverse business community as well as amenities for the prospective 1,500 attendees — business owners, corporate executives and members of more than 120 local and regional chambers from around California and the U.S.

"We encourage people to come in a day early and stay a couple days after to visit the area and explore all the opportunities," Julian Canete, President and CEO of the statewide body, told me in an interview this week, noting Oakland's culinary, arts and music scenes. "I love telling people, 'Come to the other side of the Bay.'"

The last full version of the conference prior to the pandemic generated about $2 million in spending over two-and-a-half days in Stockton in 2019, Canete said, with about 1,500 attendees. The CHCC chooses host cities with potential economic impact in mind, he said, and has also engaged local economic groups — such as Oakland's respective Asian and Black chambers — to provide lists of local merchants to spread attendee spending and resources beyond downtown, into neighborhoods such as Fruitvale.

"We're big believers that a lot of the ills we experience whether in business success or getting loans, it's all knowledge-based," Canete added. "Not just for Hispanic-owned businesses but the entire diverse small business community."

The four-day conference will include workshops on topics such as accessing capital, business-education partnerships and workforce development. Other sessions will celebrate Latina CEOs and focus on corporate philanthropy and provide other networking opportunities.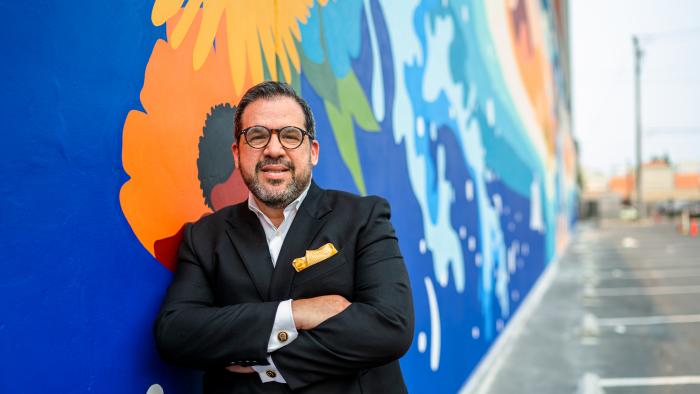 Peter Gamez, President & CEO of Visit Oakland
Peter Gamez, CEO and President of Visit Oakland, the city's nonprofit destination marketing organization, said he appreciated Oakland being "recognized for its authenticity" and beating out other potential host cities in Northern California. The CHCC Conference last came to the Bay Area in 2017 when Sonoma County's Doubletree by Hilton Hotel hosted it that August. It last came to Oakland in 2013.

Some of Oakland's largest conferences this year have been the SynBioBeta's Built with Biology conference in April, with about 1300 attendees, and an event from the California Professional Firefighters in May that drew about 600. CalPERS, or the administrators of the California Public Employees Retirement System, will host a conference at the Oakland Convention Center Aug. 24-28 with expected attendance of 800.
---
Article was originally posted by the San Francisco Business Times.