One of the best things about Oakland, and especially the Fruitvale district are all of our food trucks! Fruitvale has a number of delicious taco trucks, so we did some painstaking research to find your next #TacoTuesday spot. To keep things on a level playing field we sampled steak and al pastor tacos from all over town, so without further adothe best taco trucks in Oakland.
Tacos Mi Rancho
1434 1st Ave
Located just off the lake this truck is actually more famous for its burrito as big as your forearm but the tacos aren't too be missed.
Guadalajara Taco Truck
44th Ave and International Blvd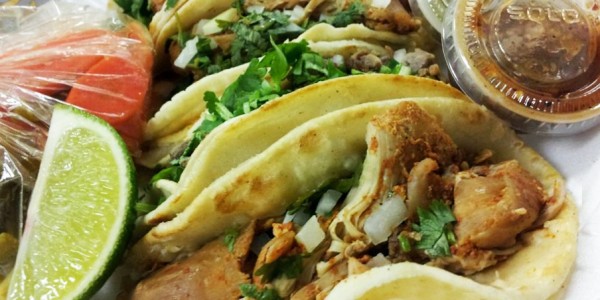 The meat is definitely good but the salsa they gave us was the bomb dot com. Don't be afraid to pour it on.
Tacos el Gordo
4201 International Blvd
The al pastor here is way more than al-right.
Taqueria Sinaloa
2138 International Blvd
A Fruitvale staple, you can't and don't want to miss this truck.
Tacos los Amigos
5401 International Blvd
Tacos los Amigos may be a little off the beaten path, but it is worth the trip over. This was arguably our favorite taco.
Mi Grullense Taco Truck
1301 30th Ave at E 14th St
This truck is so popular there are actually two in the parking lot.