Sip, sip hooray!
In addition to monthly dance parties, Oakland is also home to established and beloved queer bars and nightclubs, such as Club BNB (formerly Bench and Bar), and Club 21, both in the Uptown neighborhood. Started by a judge and attorney, Club BNB has been around for 35 years and is the largest gay and lesbian nightclub in the Bay Area. It's especially welcoming to people of color. The club's main dance floor features hip-hop, old school, R&B and house, plus go-go dancers, drink specials and drag shows for the fabulously inclined.
For the boys, Club 21 is the Bay Area's only queer Latin dance club. It's home to Latin Explosion every Friday, with go-go dancers and drag shows with hostesses Lulu and Jacqueline. Saturdays also feature drag shows as part of La Bota Loca, Club 21's weekly Latin cowboy party. Giddyup. The club also features eclectic events, like queer comedy nights, and is home to Nerd Nite East Bay, a monthly event in which folks give short-ish, fun-yet-informative presentations on "nerdy" topics: Zombie insects? Yep. The genealogy of Godzilla? You betcha. Nerd Nights have also been known to feature bands, acrobats, trivia and other high jinks.

Those who have long wished Oakland had a dedicated LGBT space open seven days a week need wait no more now that The Port Bar has set down anchor in Downtown. The design in the 2,000-square-foot space is a reflection of the city's industrial history and includes a shipping container modified into unisex bathrooms. Drinks include punny names like "Hung like a Mule" and "Butch Buch," and the vibe is as inclusive as its mission proclaims.
If you're looking for something with less thumpa-thumpa, you'd be remiss not to trot on over to the White Horse Inn in North Oakland. Thought to be the oldest gay bar in the country—it ties with New Orleans' bar Cafe Lafitte, whose earliest records date to 1933, when prohibition ended—the White Horse is a friendly neighborhood bar with a diverse clientele and no-frills atmosphere. Its four-sided fireplace, spacious dance floor, pool table and variety of events will keep you partying till the cows come home (or horses, to keep with the theme). Don't miss the Rebel Kings on the first and third Wednesday of the month for hot drag king action, and Follies and Dollies, a queer variety show on the second and fourth Wednesdays, for burlesque, drag and dancing.
Oakland's
sense of humor
Speaking of follies, a joke: How many queer feminists does it take to screw in a light bulb? THAT'S NOT FUNNY. But what is funny is "Man Haters," a fiercely hilarious comedy show, also at the White Horse, hosted by local comics Irene Tu and Ash Fisher. Voted "Best Comedy Show in the East Bay" this year by the East Bay Express, every fourth Thursday of the month, Tu (aka the dirty haiku champion of Tourettes Without Regrets) and Fisher curate the Bay Area's funniest women and queer comics—plus one guy, a playful nod to the token female performer in many comedy lineups. Dismantling the patriarchy has never been so fun: The tongue-in-cheek show also gives women an "equal pay special" ticket discount—$10 tickets at the door are $7.70 online, highlighting the fact that women make 77 cents for every dollar that men make.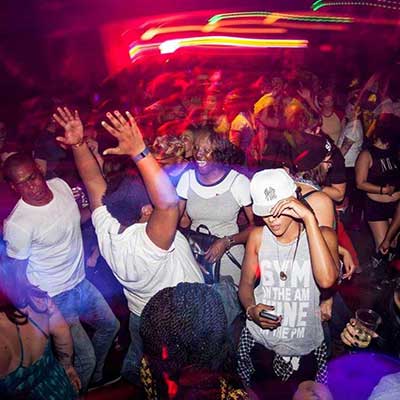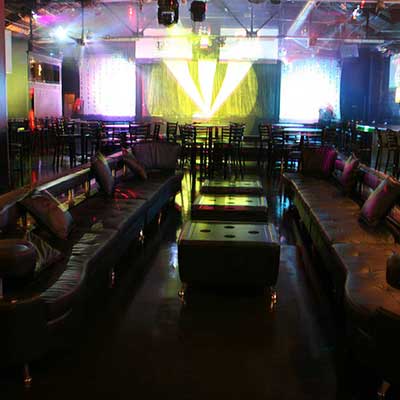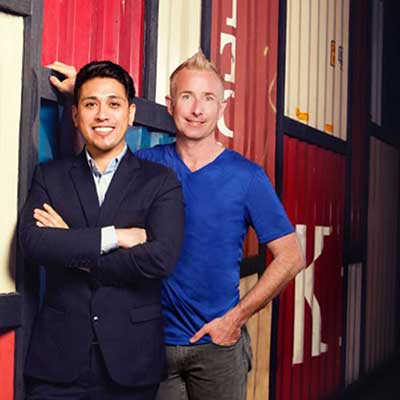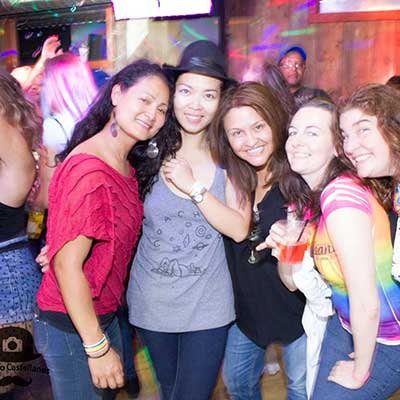 Another performance option that features comedy and then some is Queer Sessions, a relatively new, monthly music, spoken word and performance night brought to you by Two Piece Tuesdays at the Uptown nightclub. In addition to performances (and no cover charge), fellow Oaklander, storyteller and host Ginger Murray also offers tarot card readings between sets to help you solve those pesky life dilemmas. She nicknamed it "taropy" for a reason. The last time I went to Queer Sessions, I was treated to a delightful Americana band, comedy and a dash of swoony spoken-word poetry.
And this is just a small sample of the thriving and open-minded communities fostered in Oakland. Dozens of bars and restaurants have opened in Oakland this year alone, and the Town shows no signs of slowing down. No matter your taste or persuasion, everyone's welcome to hit the town when the sun goes down.