Events 
Sept.1-13, 2020 - Oakland Restaurant Week: Late Summer Edition 
Sept.6-13 – Pride in Place  
Sept.10-Oct.11, 2020 – Oakland Cocktail Week   
What's New
Oakland restaurants get innovative with COVID compliance 
New waterfront market/restaurant Rocky's Market opens at Brooklyn Basin 
Destination Updates
Updates from Oakland's biggest attractions 
How to enjoy Oakland's outdoor spaces and places 
Rediscover Oakland with these self-guided tours 
Oakland Hotels detail their COVID compliant amenities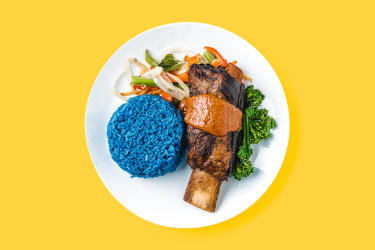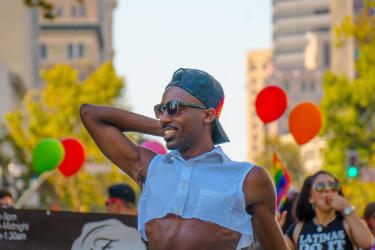 Events
Sept.1-13, 2020 - Oakland Restaurant Week: Late Summer Edition 
To best support restaurants with outdoor dining, takeout and/or delivery, Visit Oakland has updated a directory for Oakland diners who can search restaurants by neighborhood location, cuisine, or type of experience. To mark the late summer, some local restaurants are offering meal specials during these dates.   
New restaurant updates include: 
Pomella is offering an expanded Israeli-inspired menu and has added patio seating 
The Damel brings Afro-Brazilian empanadas to downtown Oakland 
Berkeley's Comal Next Door taqueria expands to Oakland 
For more info, check out Oakland Restaurant Week.   
Sept.6-13 – Pride in Place  
Oakland Pride is going virtual in 2020 with LGBTQ+ content streaming all week long, a Virtual Vendor Village to connect with Oakland's LGBTQ+ community, and various Zoom Rooms to socialize, organize, celebrate and connect.  
For more info, check out Oakland Pride. 
Sept.10-Oct.11, 2020 – Oakland Cocktail Week 
For more info, check out Oakland Cocktail Week. 
What's New
Oakland Restaurants Get Innovative with COVID Compliance 
From contactless serving to outdoor dining, here's a look at some Oakland restaurants who are doing the most, in the most innovate ways: 
New Waterfront Market/restaurant Rocky's Market Opens at Brooklyn West 
Oakland-based Rocky's Market has opened a new location at Brooklyn Basin, a short walk or cycle down the waterfront from Jack London Square. Located in the beautifully restored historic 9th Avenue Terminal Building along Oakland's waterfront, Rocky's Market is a redesigned industrial market space featuring locally-sourced organic produce, grocery items, artisanal products, craft beer, and local wine. The new restaurant, The Kitchen at Rocky's Market, will serve breakfast, lunch, and dinner menu items that are available for take-out or on the new outdoor 75-seat patio. 
For more info visit: rockysmarket.com/rockys-brooklyn-basin 
Destination Updates
Updates from Oakland's Biggest Attractions 
Oakland Zoo reopens with new safety protocols to create a safe space for outdoor recreation and education. 
Chabot Space and Science Center goes virtual and outdoor. 
Oakland Museum of California continues "OMCA From Home" with online learning resources and activities, behind-the-scenes videos, favorite works from collections, and more.   
How to enjoy Oakland's Outdoor Spaces and Places 
With over 100,000 acres of parks and trails, breezy bay sunshine, not one, but two lakes, and 19 miles of coastline… Oakland is a playground for all outdoor enthusiasts. Check out our Parks and Open Spaces. 
Rediscover Oakland with Self-guided Tours 
Oakland's self-guided tours – ranging from the Black Panther Party and The Town's Native and Mexican-American history to food and drink stops – give locals the opportunity to re-discover their own backyard, at their own pace. Learn more about our Self-Guided Tours. 
Oakland Hotels Detail Their COVID Compliant Amenities 
To best support essential travelers and welcome leisure travelers when they are ready, Oakland hotels are outlining individual adherence to the highest safety and cleanliness standards.  Learn more about Oakland hotels. 
For more information, please contact: