Destination Updates
Shop from Oakland's Women-led Galleries, Restaurants and Businesses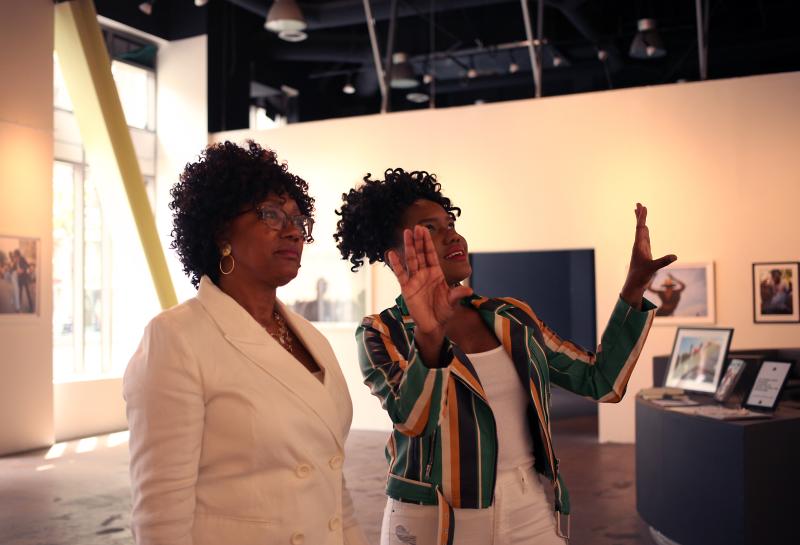 To celebrate "Valiant Women of the Vote: Refusing to Be Silenced" - this year's theme for Women's History Month, Visit Oakland will be highlighting via social media Oakland women who are making history today. From women-led art galleries to a mural celebrating the women of the Black Panther Party, check out Visit Oakland's Women's Herstory Month web page to celebrate an array of our local tastemakers including women-owned businesses and restaurants.
Top 20 Things To Do in Oakland This Spring - At a Physical Distance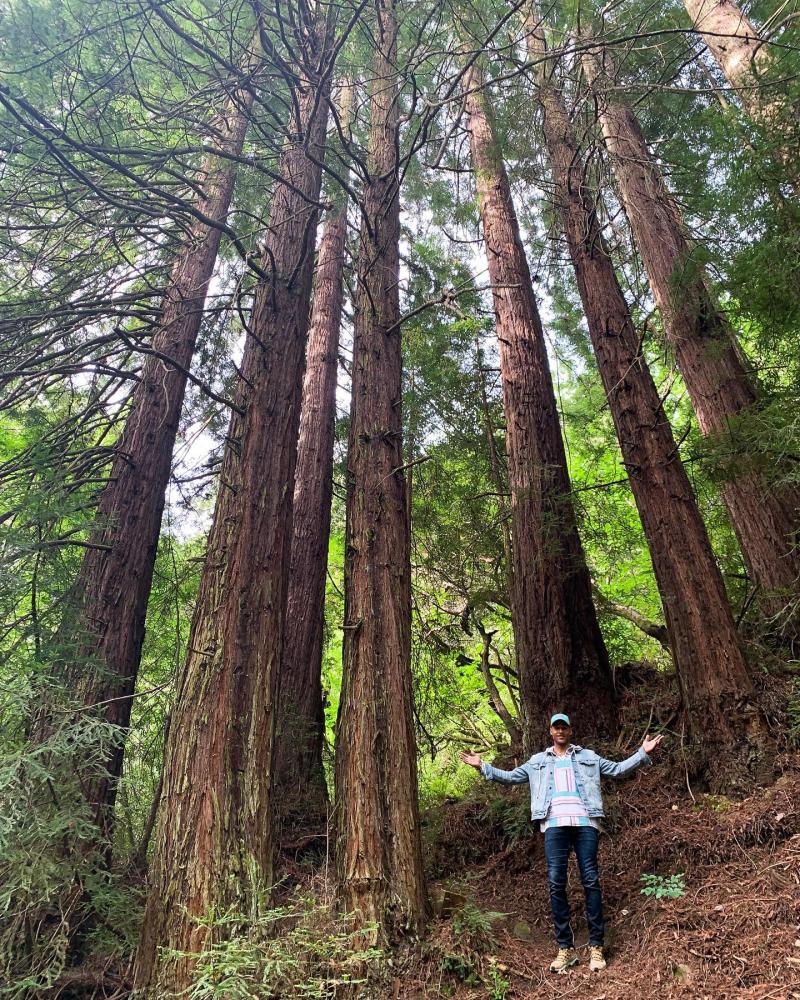 Spring in Oakland brings nicer weather to enjoy walks through misty redwood forests, peruse street art murals in Downtown Oakland, or dine at one of many outdoor dining parklets. The top 100 things to do in Oakland also includes a list of top 20 to enjoy at a physical distance. Travelers are reminded of Oakland's Travel Pledge - a commitment to the community of Oakland to travel safely and securely.
Explore Oakland's Black-Owned Businesses With New DIY Walking Tour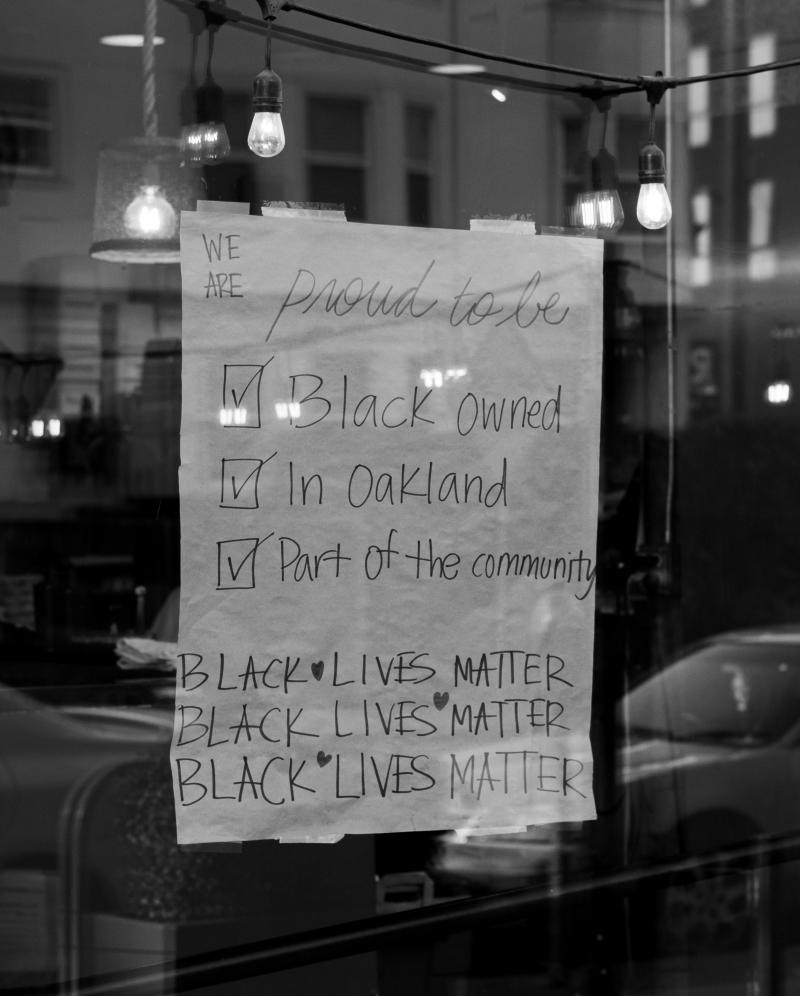 This Black History Month, we're highlighting a self-guided walking tour of Oakland's Black-owned businesses, galleries, and landmarks in Downtown and Uptown. Historically, the city of Oakland has been the birthing ground of the Black Panther Party and the Hyphy Movement, to name a couple. From Tupac Shakur, Goapele, and Too $hort to MC Hammer, E-40, and Tony! Toni! Tone!, the artists that Oakland has bred continue to have a global influence in various industries. Lace up your favorite sneakers and take a walk with us as we share our list of things you must see, do, experience, and eat on your next visit to Oakland. 
Moxy Hotel Opening in Oakland March 2021
Oakland's newest hotel – Moxy Oakland Downtown – is slated to open February 2021 in the Uptown Arts and Entertainment District. The 172-room property will feature local art throughout, with modern design details paying homage to Oakland's Art Deco theaters. Amenities will include a full bar, on-site restaurant, outdoor terrace space, 24/7 food offerings, weekly guest activities, mobile check-in, and mobile dining. All COVID compliant amenities are available for review online on our Stay page.
Culinary News
Oakland Pie-Maker Debuts Unique Flavors With National Delivery Service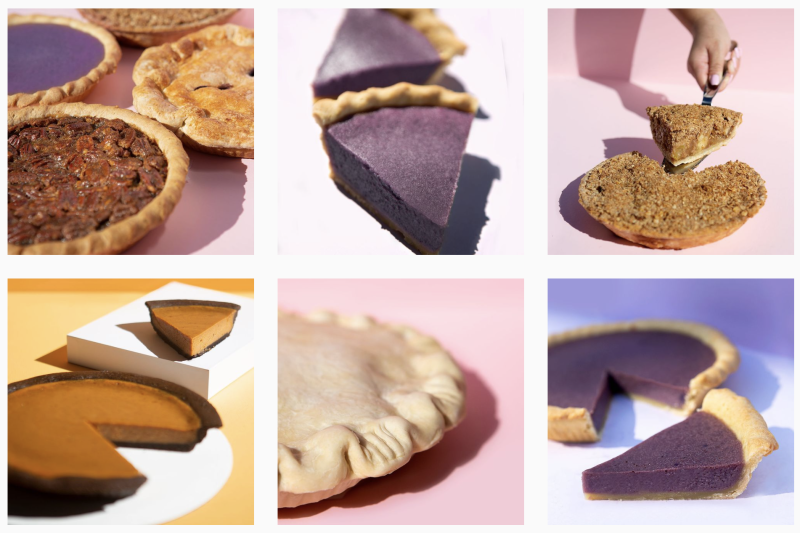 Lemongrass Custard, Pink Apple, Violet Sweet Potato and Chocolate Cream in Pretzel Crust are just some of the delicious pie flavors America can now order from Jaynelle St. Jean's Pietisserie brand. While she had to shut down her commercial kitchen because of COVID-19, this pie savant has pivoted to selling pies from local Oakland hot spots (like specialty beverage shop Alkali Rye), and in 2021 is launching a "custom pie by design" service for $42-$48. 
Oakland Taiwanese Restaurant Debuts New Breakfast Comfort Food Dish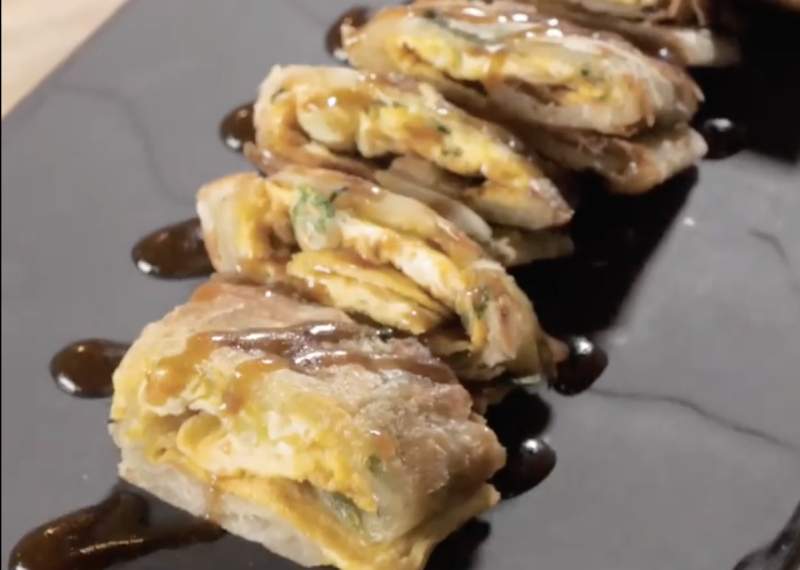 Oakland's Taiwan Bento has debuted a classic breakfast dish that fans have been dreaming about. According to EaterSF Editor Luke Tsai, the dish "dan bing" is a scallion egg pancake drizzled with a soy paste vinaigrette. Co-owner Stacy Tang told Eater SF she's considering starting a breakfast pop-up on Saturday or Sunday mornings - currently Taiwan Bento is only open for lunch and dinner.
Detroit-style Pizza Touches Down in Oakland With New Square Pie Guys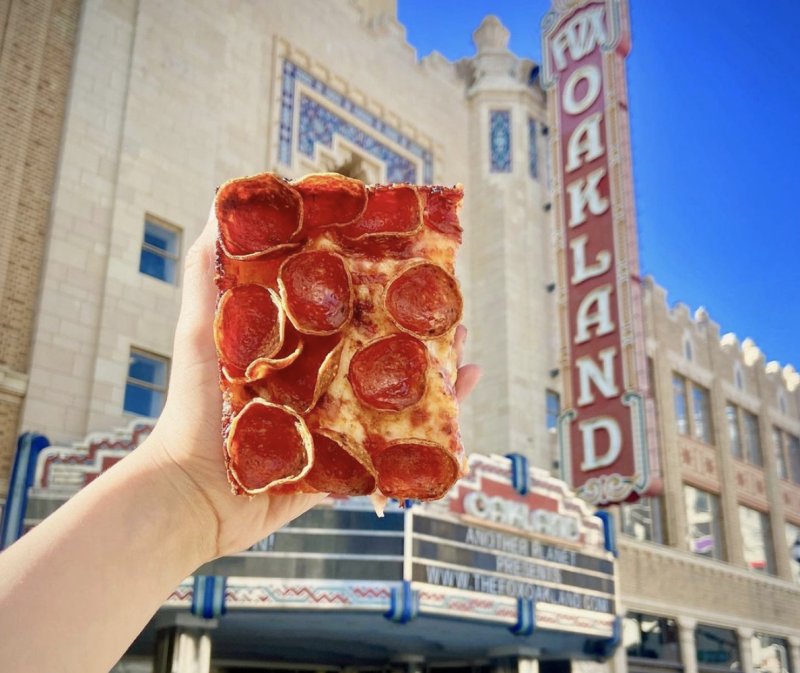 Cheddar-edged pan pizza is bringing some east-coast flavors to Oakland, courtesy of Square Pie Guys' second Bay Area – and first in Oakland – location. Launched by two Oakland residents, Square Pie Guys brings Detroit-style pizza (more water in the dough, cheese backed into the crust), salads, a fried chicken sandwich with five spicy variations, Bloody Mary's using some of their pizza sauce and delicious to-go cocktails. 
New 'Top Chef' Season Features Oakland's Chef Nelson German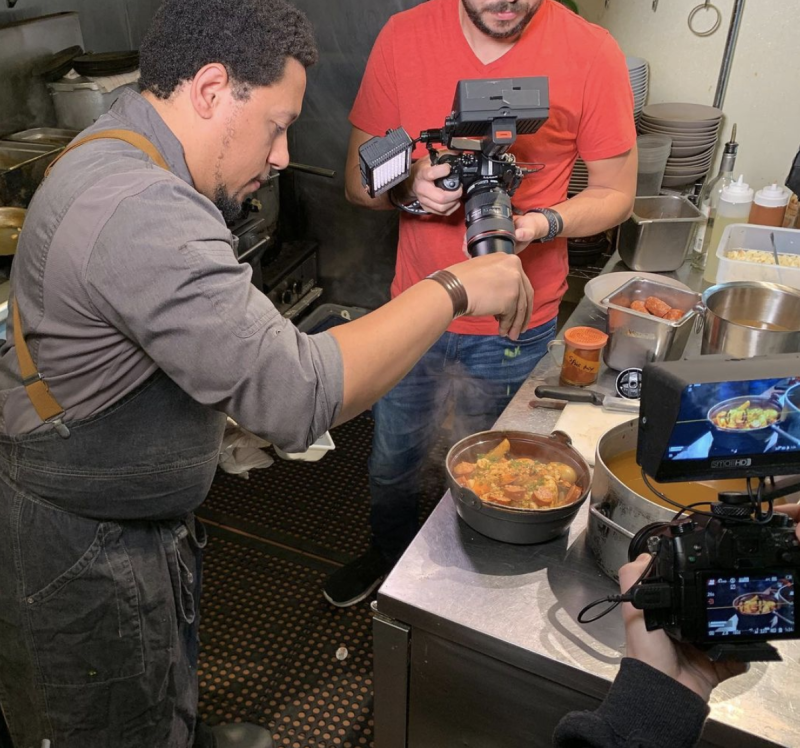 Oakland is representing all of California for the newest season of Top Chef, premiering April 1, 2021 on Bravo. Oakland resident Nelson German - Executive Chef/Owner of alaMar Kitchen and Sobre Mesa Afro-Latino cocktail lounge – will join the other contestants in Portland, Oregon to compete for the coveted title of Top Chef. To show some love for alaMar and Sobre Mesa, take a self-guided walking tour of Oakland celebrating The Town's Black-owned businesses.
Events 
Oakland Theater Project Launches Drive-in Series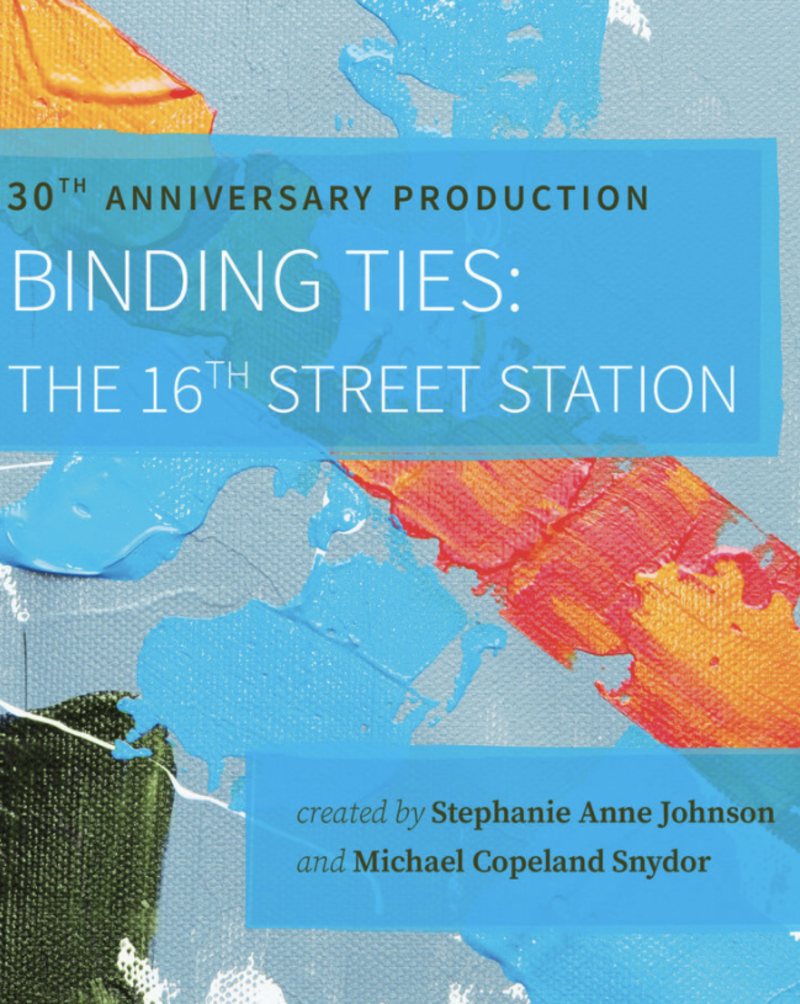 PC: Oakland Theater Project 
Giving locals an opportunity to connect (safely and physically distance) as a community through the art of theater, Oakland Theater Project has launched six drive-in theater productions under the series title: "Drive-In: Resurrection, Revolution, and Renewal." The series, which kicked off in February 2021 with an homage to Oakland's history, will take place in the parking lot of the Flax Art & Design building at 1501 Martin Luther King Jr. Way in West Oakland. The upcoming plays will have actors - not projections - and will allow attendees to enjoy the performances from the comfort of their cars and listen through their radio. 
Filipinx Dance Performance Debuted by Oakland Asian Cultural Center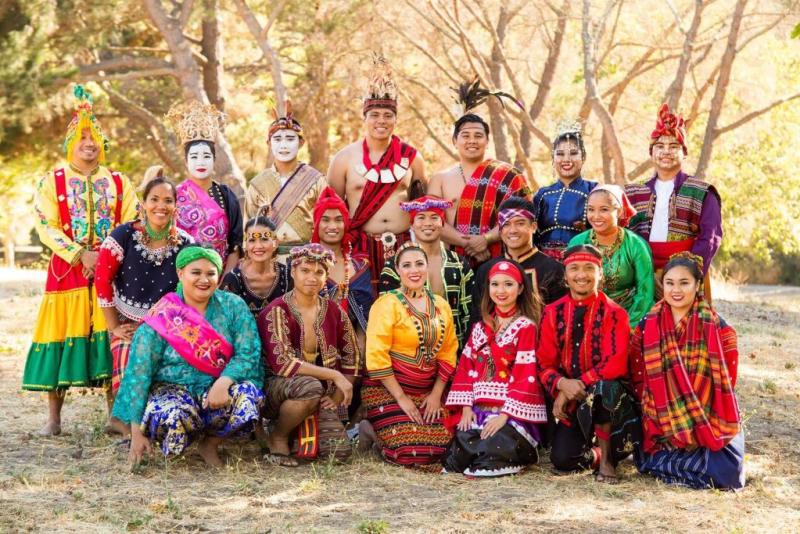 Tune in on Saturday March 20, 4-5:30 p.m. PST for a showcase of captivating dances from various regions of the Philippines and a live workshop with members of Parangal Dance Company - a Filipino folk dance group based in the Bay Area. The dance company's mission is to give tribute to Phillipine Heritage by preserving and promoting ethnic attire, music and dance through research, workshops and performances.
For more information, please contact: