Destination Updates
Outdoor dining, tasting rooms and more resume in Oakland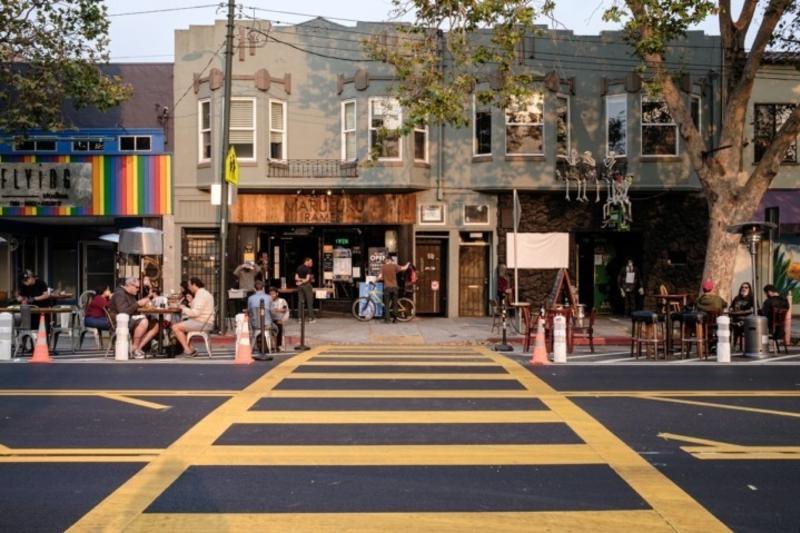 As of Monday Jan. 25, 2021, The California Department of Public Health announced the Bay Area region meets the criteria to exit the Regional Stay At Home Order. Businesses and activities permitted to open immediately under Alameda County's new Health Officer Order to align with the State's Blueprint for a Safer Economy include: 
Outdoors only, with modifications 
Campgrounds
Cardrooms and Racetracks
Family Entertainment Centers and Movie Theaters
Gyms
Museums
Places of Worship and Cultural Ceremonies
Restaurants, Wineries, and Tasting Rooms
Zoos and Aquariums
Indoors, with modifications 
Hair Salons and Barbershops
Hotels and Lodging (indoor gyms and fitness studios remain closed)
Personal Care Services, including Massage, Nail Salons and Skin Care Services
Grocery Stores may increase capacity to 50 percent
Other Retail may increase capacity to 25 percent
Oakland Zoo Re-Opens Feb.3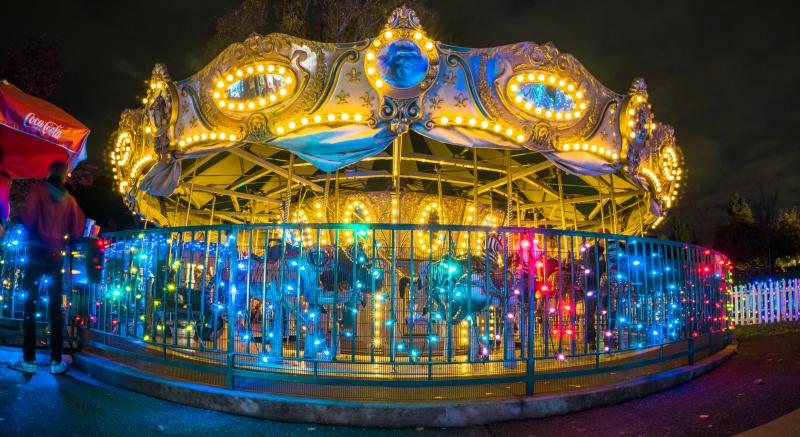 The Oakland Zoo is reopening to an overwhelming response on Wednesday Feb.3. Ticket reservations for daytime admission will be available starting Monday, February 1 at 10:00am. Advance ticket purchase and reservation will be required. The Oakland Zoo said all COVID-19 health and safety guidelines are being followed upon reopening, with limited capacity, and face masks required on the zoo grounds at all times. The popular nighttime lantern light festival "Glowfari will reopen Friday, February 5 through Saturday, March 13.
The Bay Area's Only Moxy Hotel Opens February 2021 in Uptown Oakland 
Oakland's newest hotel – Moxy Oakland Downtown – is slated to open February 2021 in the Uptown Arts and Entertainment District. The 172-room property will feature local art throughout, with modern design details paying homage to Oakland's Art Deco theaters. Amenities will include a full bar, on-site restaurant, outdoor terrace space, 24/7 food offerings, weekly guest activities, mobile check-in, and mobile dining. All COVID compliant amenities are available for review online on our Stay page.
Black Joy Parade, AKOMA Market and more for Black History Month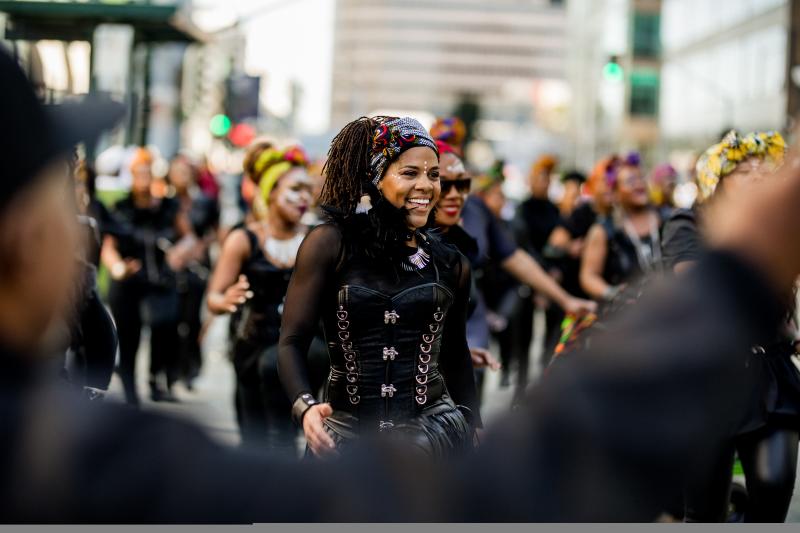 This year's Black Joy Parade takes the form of a city-wide Treasure Hunt – a QR-code historical journey through Oakland you can do by yourself or with your germ pod. Explore historical sites of interest, support local Black-owned businesses and a prize at the end. Visit Oakland's Black History Month Web Page has additional historical facts and directories of Black-owned businesses. The AKOMA Market also returns in February, with dates scheduled for Feb.7 and Feb.21 as a return to an open-air farmer's market prioritizing Black and Brown vendors.
Oakland Spots That Made Eater SF's "Most Anticipated Restaurant Openings"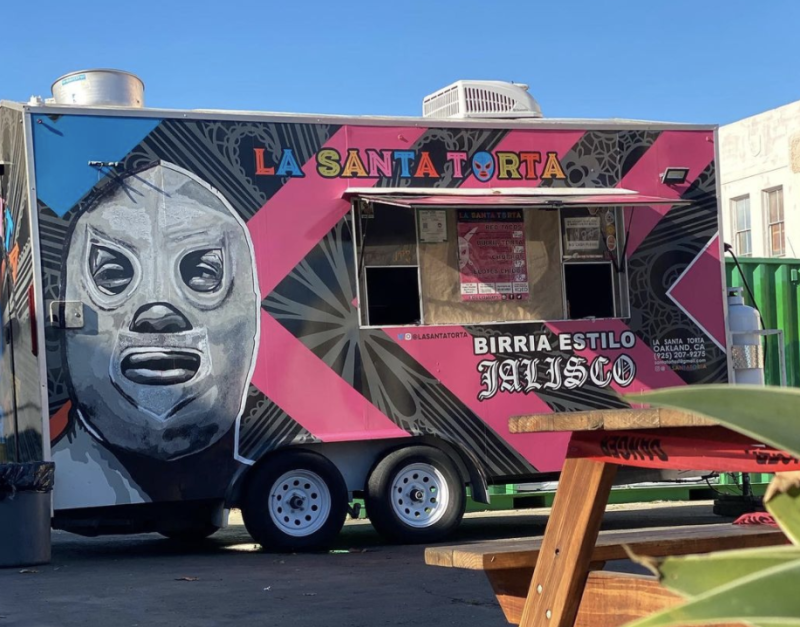 PC: La Santa Torta
According to Eater SF's Luke Tsai, several Oakland spots make "The Bay Area's 12 Most Anticipated Restaurant Openings of 2021".
La Perla Puerto Rican Cuisine
Oakland's first full-fledged Puerto Rican restaurant
Location: 3409 Fruitvale Avenue, Oakland
Projected Opening: February 14
La Santa Torta
Quesabirria tacos, tortas, and other Jalisco-style dishes to West Oakland
Location: 95 Linden Street, Oakland
Projected Opening: Early 2021
Dela Curo and Sundo
Two takeout-friendly side-by-side Japanese curry/sandwich restaurant concepts
Location: 901 Washington Street, Oakland
Projected Opening: Spring
Calabash
Hybrid market, restaurant, and bar Jamaican, Malaysian, and Persian influences 
Location: 2302 Valdez Street, Oakland
Projected Opening: August
Popoca
Wood-fire focused Salvadoran concept with handmade pupusas and tamales
Location: 411 26th Street, Oakland
Projected Opening: Late summer or early fall
New 'Top Chef' Season Features: Oakland's Chef Nelson German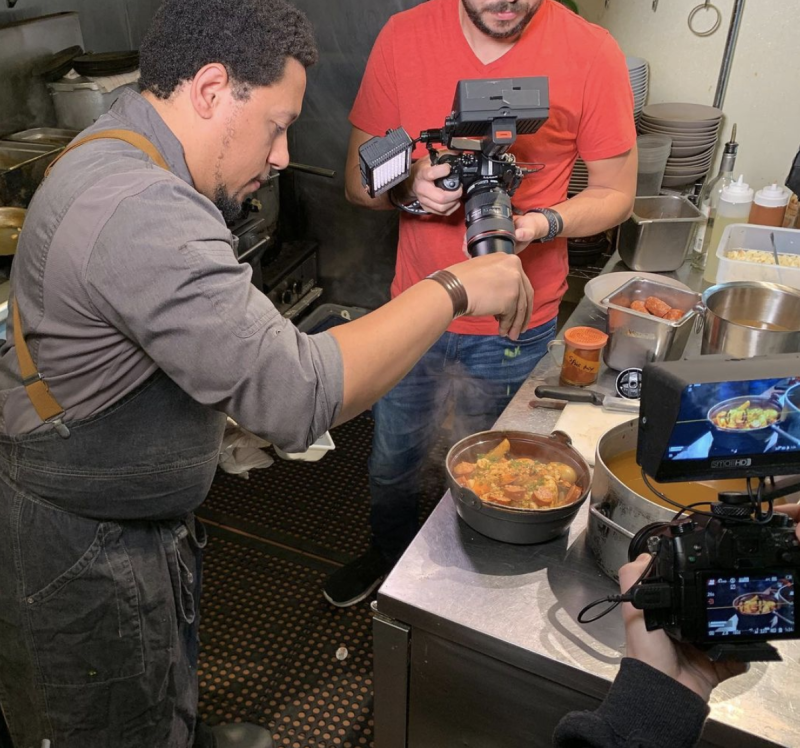 Oakland is representing all of California for the newest season of Top Chef, premiering April 1, 2021 on Bravo. Oakland resident Nelson German - Executive Chef/Owner of alaMar Kitchen and Sobre Mesa Afro-Latino cocktail lounge – will join the other contestants in Portland, Oregon to compete for the coveted title of Top Chef. To show some love for alaMar and Sobre Mesa, take a self-guided walking tour of Oakland celebrating The Town's Black-owned businesses.
New DIY Walking Tour Explores Oakland's Black-owned Businesses, Galleries, and Landmarks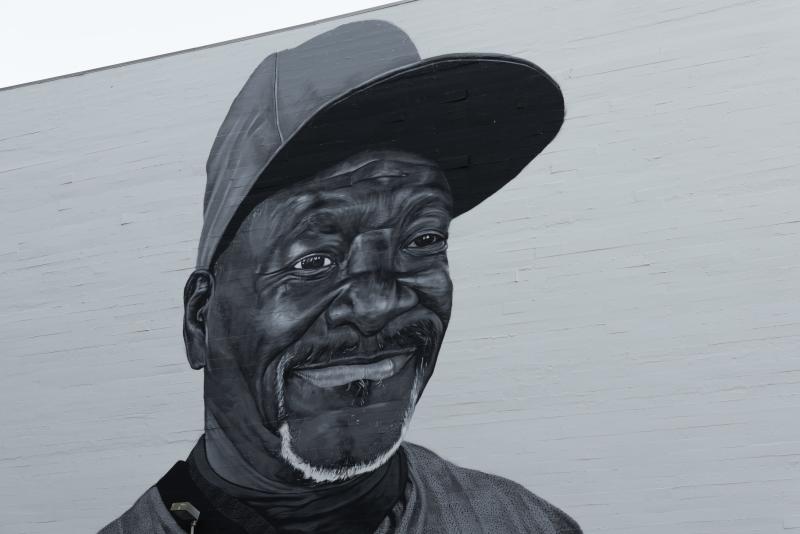 PC: Jena Dominique 
This Black History Month, we're highlighting a self-guided walking tour of Oakland's Black-owned businesses, galleries, and landmarks in Downtown and Uptown. Historically, the city of Oakland has been the birthing ground of the Black Panther Party and the Hyphy Movement, to name a couple. From Tupac Shakur, Goapele, and Too $hort to MC Hammer, E-40, and Tony! Toni! Tone!, the artists that Oakland has bred continue to have a global influence in various industries. Lace up your favorite sneakers and take a walk with us as we share our list of things you must see, do, experience, and eat on your next visit to Oakland. 
New Airlift and COVID Testing at Oakland International Airport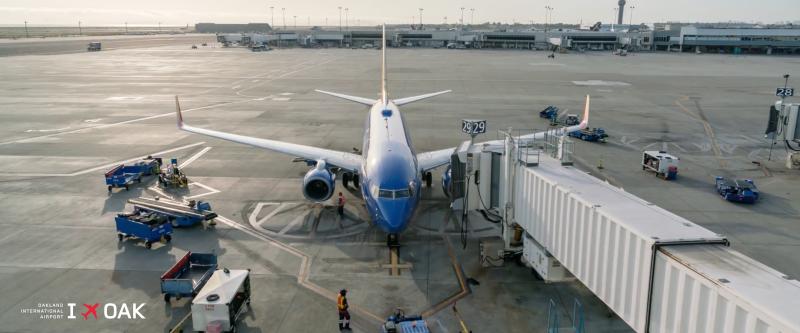 Oakland International Airport becomes the first airport in the country to sell COVID-19 testing kits via vending machine, providing even more testing options for travelers. Airport officials still recommend travelers make sure they are current on any quarantines and regulations at their destinations. Oakland International Airport also announced direct flights to Santa Barbara starting April, adding to growing number of flights for OAK in 2021 including Denver, Las Vegas and Phoenix with Frontier Airlines.
For more information, please contact: