Visit Oakland Promotes Lisa Baird to Director of Marketing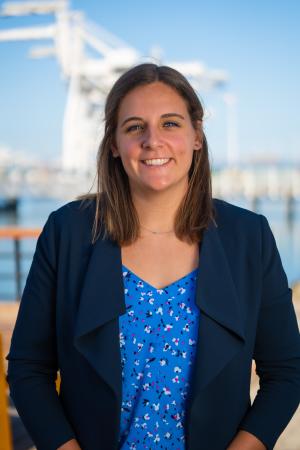 (Oakland, CA) – Visit Oakland, Oakland California's official destination marketing organization; today announced the promotion Lisa Baird to Director of Marketing. She will be responsible for strategic planning and development and implementation of marketing strategies and communications.
"Lisa Baird's proven creativity and natural leadership style is the perfect combination for successfully guiding Oakland's marketing efforts," said Mark Everton, CEO of Visit Oakland
Lisa is an ultimate team player, with acute attention to detail and a strong willingness to learn. She works with her team to execute creative marketing and advertising concepts that will continue to strengthen the perceptions of Oakland, while also highlighting Oakland's diverse culture, people and thinking. Baird is the first person under 30 to hold a director title with Visit Oakland.
Baird joined the Visit Oakland May 2017 as Marketing Manager and has helped develop a number of successful campaigns. She was previously employed with The Port Workspaces.
Lisa received a Recreation, Parks & Tourism degree with an emphasis in travel & tourism from Cal Poly San Luis Obispo. Lisa has been awarded as one of Cal Travel's 2019 Emerging Leaders and 2019 Gold Award from Hermes Creative Awards.