"'Less than 5% of the artists in the Modern Art Sections are women, but 85% of the nudes are female," -Metropolitan Museum of Art, New York.
The lack of women representation in art spaces is a secret to no one and only decreases as women identities become more fluid and intersectional. Welcome to Oakland, CA where there lies no history of accepting the status quo-- home of the Black Panthers, leaders of the Sanctuary City Movement, pioneers in abolition organizing.
Wine & Bowties explored the city to get to know some of the trailblazing women who run galleries here, bravely carving space for themselves and the broader community in an industry where diversity is often celebrated on. We witnessed the ruthless fight for survival, acknowledgement, and space for marginalized communities, and more so the love and value that grows out of holding space and creating representation as a form of resistance.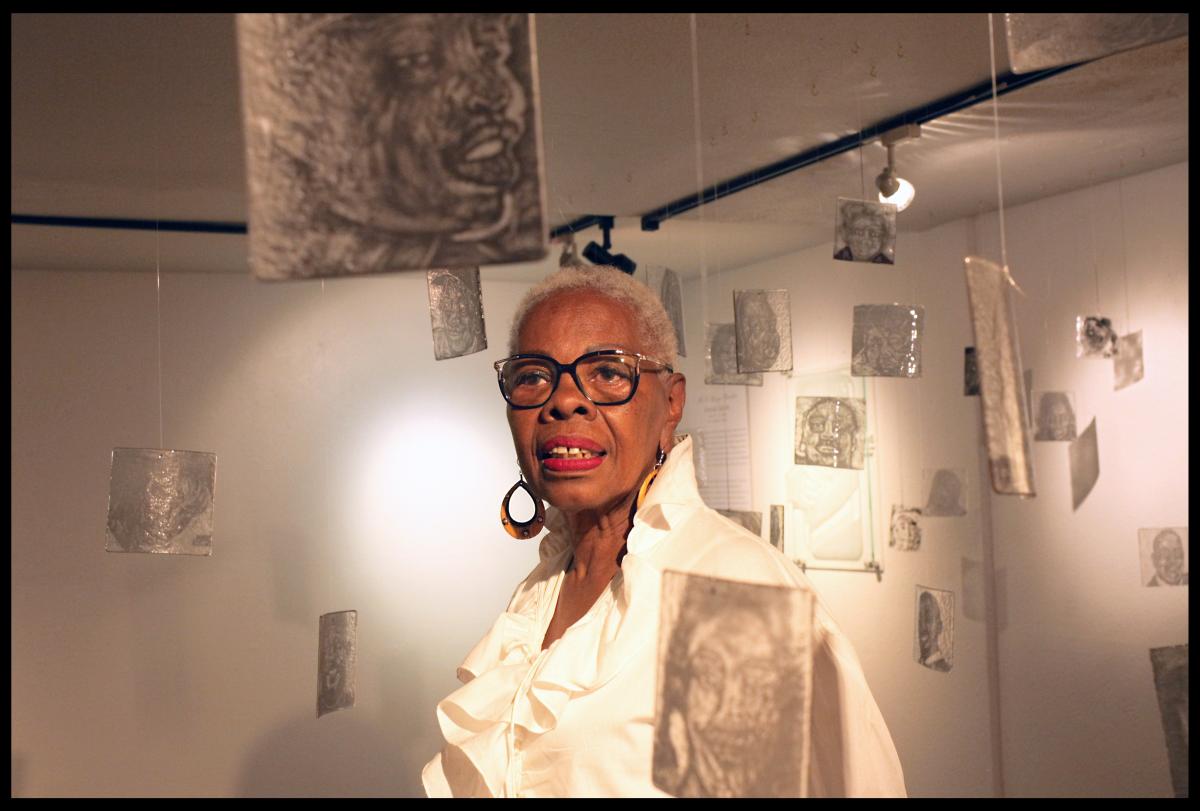 "I think we burst out of the gallery definition. But, then, maybe that's what the gallery is... because it's all art..."
Joyce has been a pillar of the East Bay artist community for over 15 years. Amidst the changing tides of Oakland's social landscape, Joyce Gordon Gallery remains, opening their doors to all mediums- paintings, photography, sculpture, installations, group shows, open mics and more, always with a focus on womxn (a term inclusive of all kinds of women) of color.
Championing accessibility to Oakland's artistic spaces, Joyce's gallery truly captures Oakland's spirit with her matter-of-fact inclusive approach to elevating artists.
"I show all of it. I show everybody… To be able to provide that kind of environment for young people, it's a good feeling. They feel that its a safe space. I tell them, this is your space, just bring it to me and we'll try to work it out. A lot of artists haven't had the opportunity to show, you should see the look on their faces when they see their artwork up."
Even after Joyce's established tenure, she continues to have her fair share of challenges and finds herself at a turning point determining if she can continue holding this community space. We must commend individual efforts to create spaces such as these, but it is only with our continued patronage, elevation, and support that communities to come can continue to benefit.
Aside from her many interests, including being a hairstylist, Joyce's truest passion is the youth. "I love them, I really do… I would just be so passionate about something I'll never experience again."

Coming up in August is Joyce's annual festival for the youth: Oakland Youth Art Explosion Festival!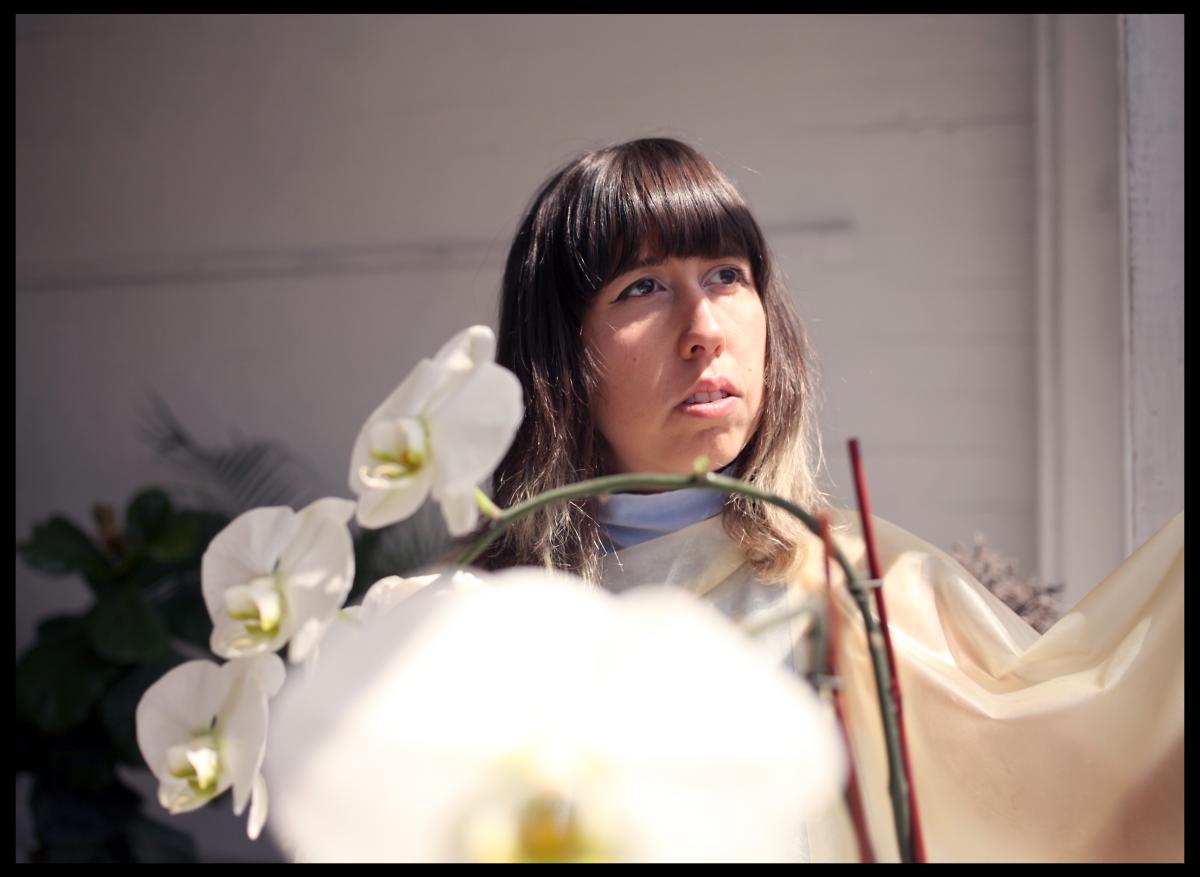 B4BEL4B is an artist-run gallery which hosts new media and transdisciplinary art with an emphasis on diversity, social engagement, and network culture. Tiare Ribeaux is the founder of B4BEL4B, as well as the co-founder of the collective REFRESH Art, Science and Technology.
"As an ethnically mixed part native Hawaiian, I grew up and continue to see Polynesian women's bodies portrayed in disturbing and exploitative ways...Historically, women have very rarely been recognized as major leaders, figures or directors of art movements (and galleries) although they've contributed in vast numbers... I think right now, women are challenging this history and shifting this paradigm as they are curating some of the most important work in the contemporary arts scene today."
Tiare glows with pride around B4BEL4B, but is constantly acknowledging those who have supported and built with her.
"I've seen so many radical and experimental art spaces come and go. Somehow, over the past 5 years with very little funding, willpower, and a lot of love from the community, we've kept strong with this vision, and have supported over 150 female, trans, and non-binary artists, performers, and curators... I've learned and grown so much through the process of co-visioning, curating, and producing - especially that having an art gallery is a collaborative process and the best experiences are the ones that are created together with other artists, curators, and communities."

B4BEL4B's next exhibition is opening May 3rd - "REFRACT: Black Images and Representations."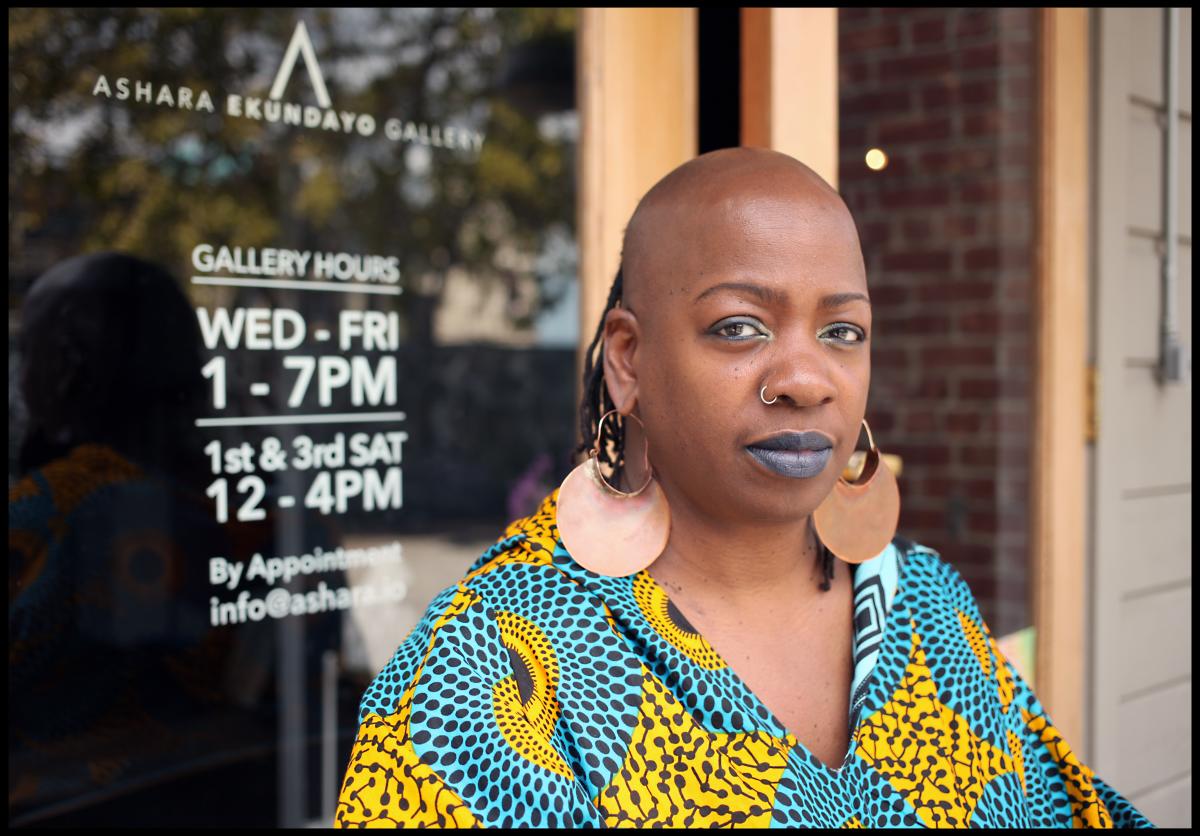 "I am looking at black joy, black love unapologetically."
Ashara Ekundayo founded her self titled gallery as a space which exclusively shows and shares art by black women, showcasing 20th and 21st-century art and new media works. "I want to deconstruct the term gallery… the community I'm interested in engaging- which includes black, indigenous, elder, queer, young folx, folx who live in the margins of society- we don't have real comfort with the idea of a gallery."
Ashara holds this space as a practice of what she describes as 'Radical Placekeeping'. "In the past 7 years I've been here, I've seen 10 galleries close in this space... It is important to have centers for cultural production creating and maintaining the space in the city of Oakland… I'm most proud of being able to maintain this space for the last 18 months and seeing young black women come and be surprised to find themselves on the wall... Watching them be very proud that - that it was visioned and dreamed up and presented by a black woman."
Ashara's space creates new bridges in its inclusivity. "One thing that's been surprising to me is the amount of people who've come to the space, many of them have not been at a gallery before, many don't see themselves as a participant in the art world...They see that as not an opportunity they will be afforded in this lifetime."
Ashara will be opening up artist residencies at the Ashara Ekundayo Gallery, stay tuned!
Lukaza Branfman-Verissimo, Nook Gallery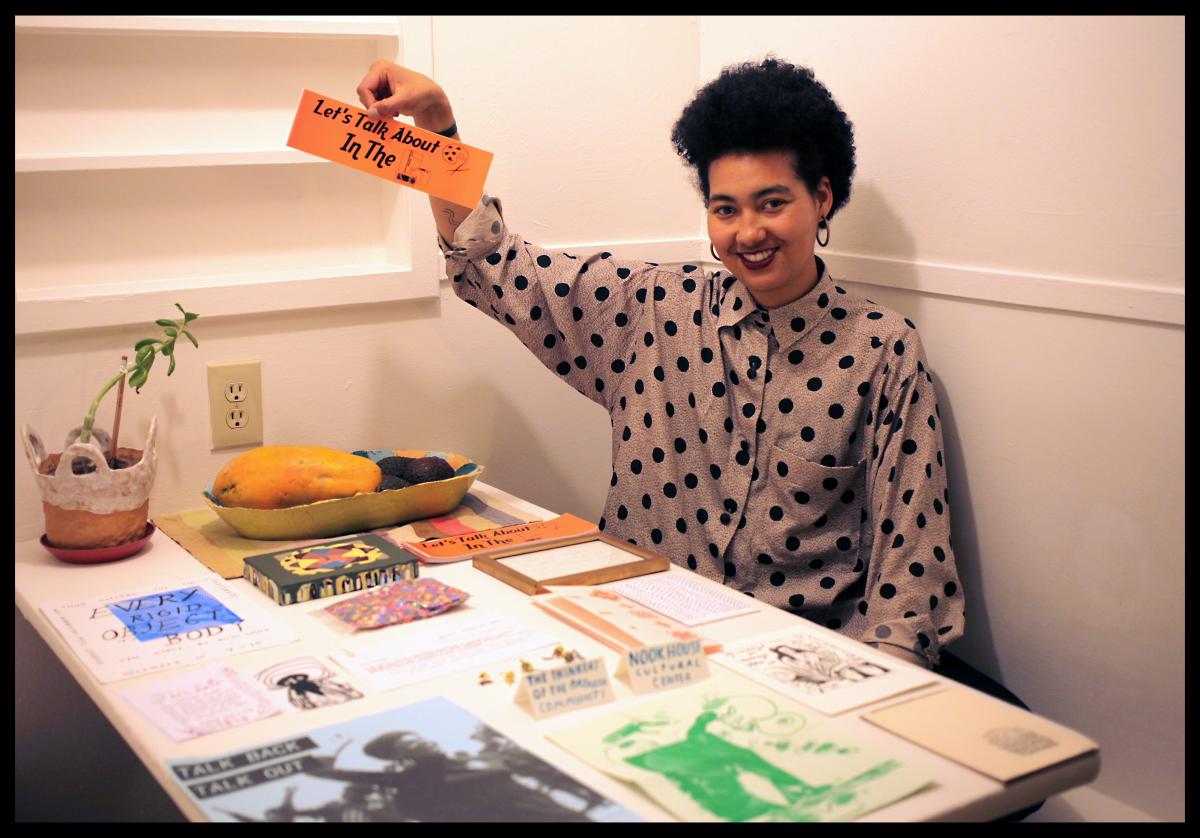 Nook Gallery is a space that showcases art pieces in relation with building community. Offering a possibility for nurturing, gathering, telling, and being together, Nook Gallery was founded by Lukaza in the intimate kitchen of her home. Feeling frustrated with the Bay Area art scene and the lack of prioritization for queer trans artists of color, Lukaza took direct action and opened up her home. "Here we are in the Bay Area, how many people of color are SFMOMA showing? Not enough. It is our role to shake these spaces up and reclaim them."
Lukaza is proud of the experience she creates for people, "Going to Nook and walking away and learning about people who you wouldn't learn about in other spaces, that's already radical."
"I've lived in the home that Nook is located in for 7.5 years. It feels important to be rooted in a location and to know the history that space holds. There are a lot of stereotypes around the Bay Area's art scene; that it's not to be compared to Los Angeles, or New York City, but I also feel like there is something so special about DIY spaces that we are all trying to navigate together. In dire times, beautiful things happen. This is where we are, so many people are living these really challenging lives and we are going to make these beautiful spaces anyway."

Check out Nook Gallery's upcoming shows, taking place at spaces both in and around Lukaza's home, as well as CTRL SHIFT Collective.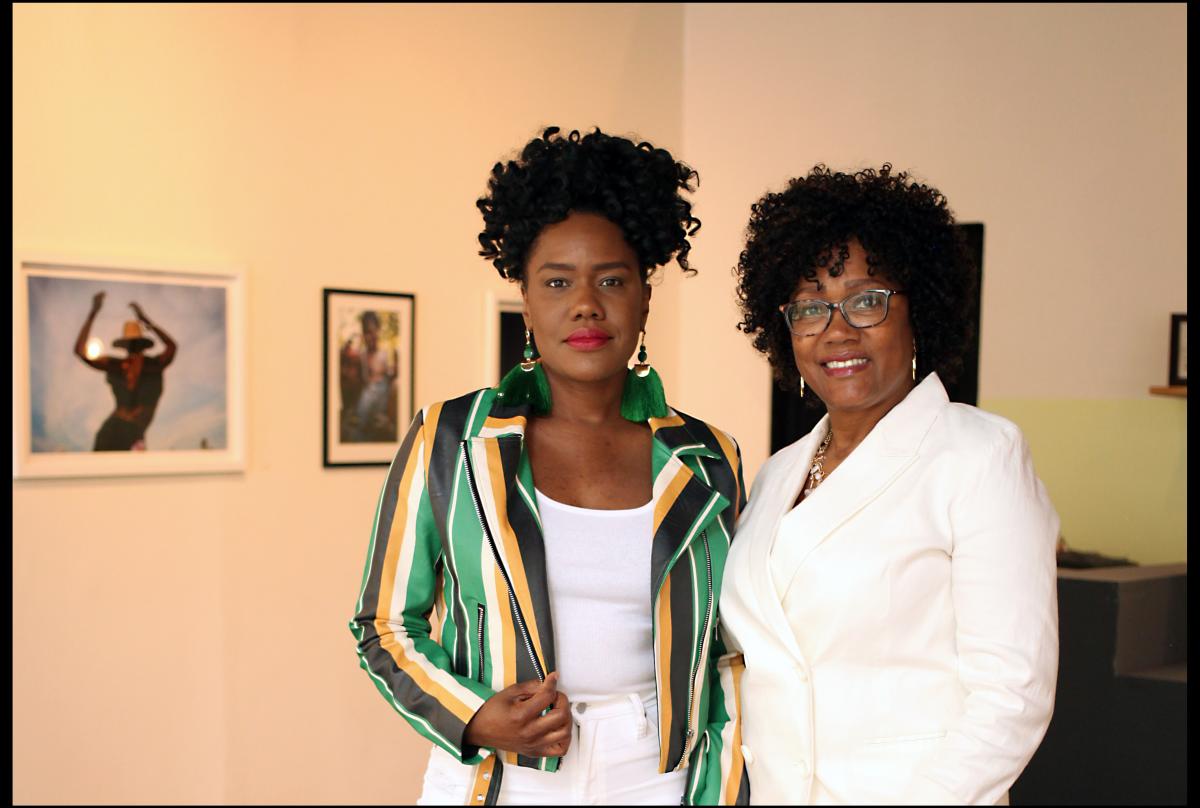 Anyka Barber founded Betti Ono (name-sakes Betti Mabry Davis and Yoko Ono). 100% Black women led and operated, Betti Ono showcases arts, media, exhibitions, and performance experiences, with a slant toward experimentation and independent thinking dedicated to amplifying the work and voices of under-represented artists. Anyka also founded the Oakland Creative Neighborhoods Coalition and was named 'Most Socially Engaged Curator' by the East Bay Express.
It is clear from Anyka's conviction that Betti Ono is grounded in its sincere values, "As global consciousness of women's lives and contributions shifts, I see all kinds of womxn taking radical approaches to the work. We are doing things our way, setting our own value systems, creating alliances, designing new structures, building intentional community across gender and identity to demand visibility, equitable pay, and decision-making power. This is the Betti Ono way."
Anyka exemplifies the power that lies in survival, "To be born an artist, is to be born with a very distinct and beautiful gift. You are challenged by the cultural norms of society that tell you, you will not succeed if you take this route, you will starve, you will die. The sheer determination that it takes to do this work with all of the lame ass pressures, traps and narratives to overcome and succeed anyway-  that is POWER."

Betti Ono is currently showing Black Joy and Resistance through June 19th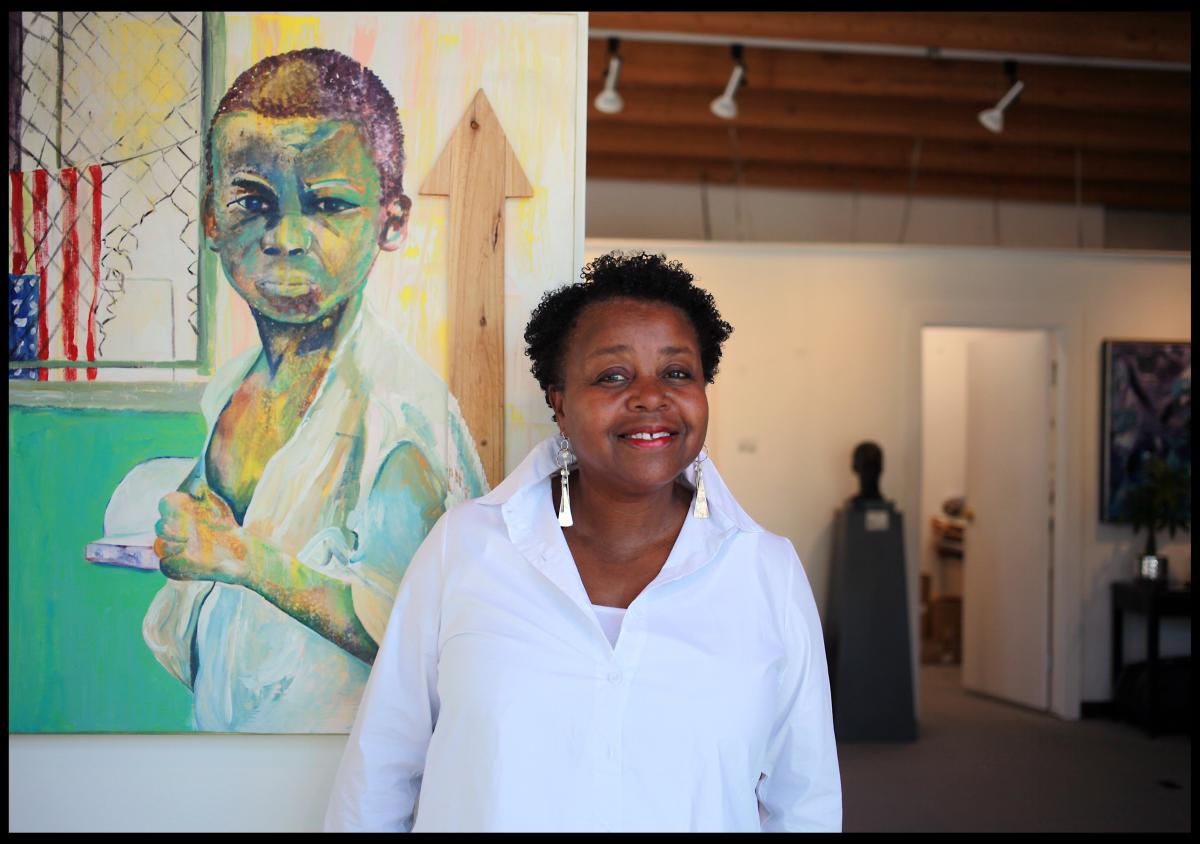 "Nobody in Oakland has seen this kind of art before, you've got to open a gallery."
Thelma Harris opened her gallery in 1990 in Oakland, the first of its kind. With the intention to stay open for at least three months, she is still an Oakland staple 29 years later.
"I wanted to be a venue for people who were like me who were looking for artists, primarily African-American artists. I didn't know where to find them." Thelma's gallery shows artists from all over the world- fine art reproductions, contemporary paintings and sculptures, original works, investment art, and more.
Thelma built her space on relationships, service to the community, and passion for the work. Not all gallery owners are as collaborative as Thelma strives to be. "It's important to know that there is enough in the universe for everybody."
Thelma's love for building and staying in Oakland is deep and unwavering. "I always knew I'm going back to Oakland. I love the diversity of Oakland, the weather. Oakland is right in the midst of everything… Oakland, it's where I want to be."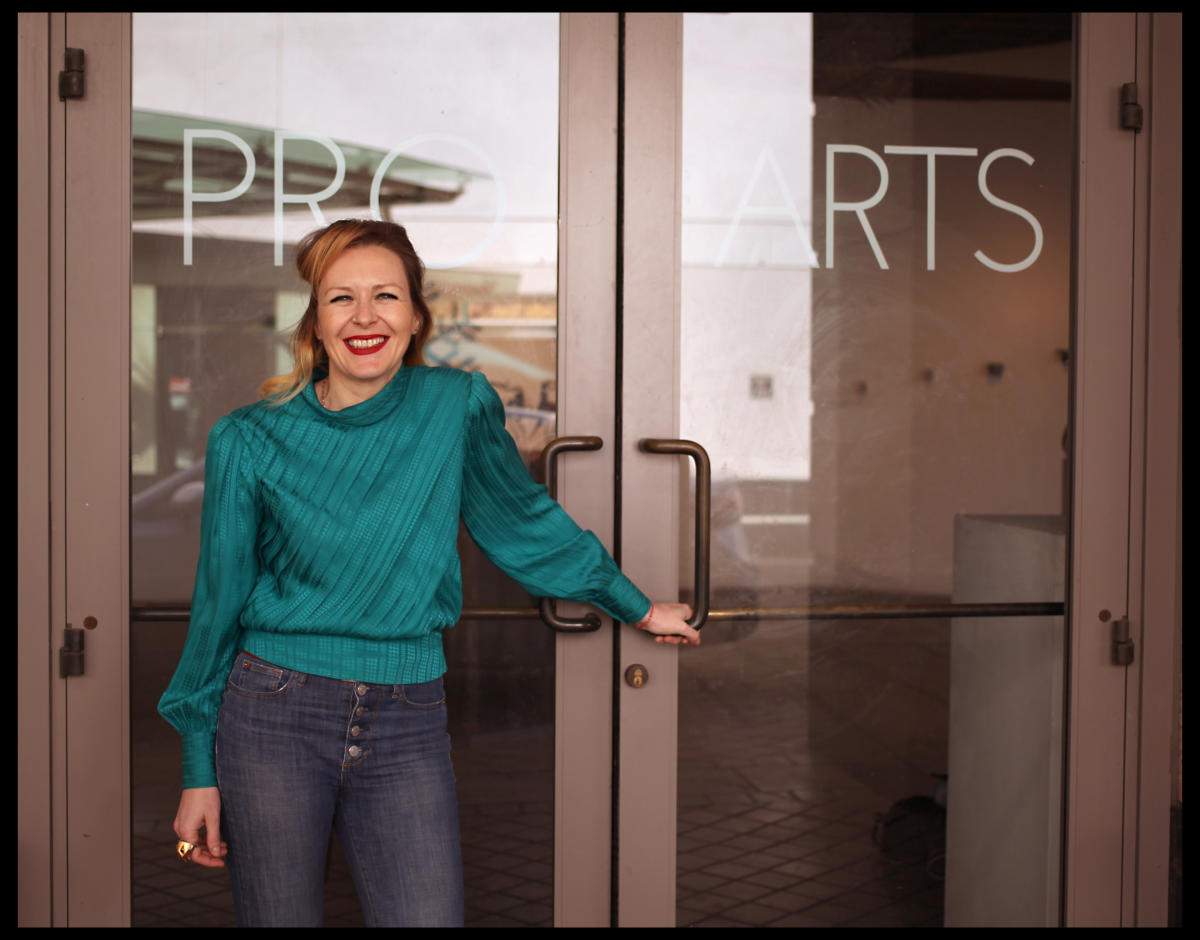 Natalia is the Executive Director and Chief Curator for Pro Arts Gallery. "The success of women in the gallery scene is representative of the style of management we adopt - a style of management that is based on collectivism, collaboration, and inclusion."
Pro Arts gallery has been in operation for over 45 years, featuring exhibits of modern local artworks in addition to youth & community programs. As an alternative art space, they operate on the margins of the official art world.
"I am proud of the fact that Pro Arts is still here today, and after all these years of service to our local community, we continue to re-imagine our role in the context of Oakland's art scene. At Pro Arts, I work with the most amazing, dedicated and talented colleagues I can dream of. I am proud of the micro-communities we create and sustain together with artists, cultural organizers, partners, and collaborators."
In looking forward, Natalia expresses only hope for Oakland's art scene. "I am really excited to see the scene in Oakland grow in the future and develop sustainable, collaborative, and resilient infrastructure that is based in abundance rather than scarcity."

Check out Pro Arts Gallery's upcoming exhibition with Peter Foucault: 'A Dialog with Chance'