Fodors created an article highlighting Oakland's music legends, street art, and hip-hop culture.
Hip-Hop is one of the widest reaching movements of the last 50 years. You can find traces embedded in Oakland's culture, lifestyle, and landmarks. The Hip-hop phenomenon is celebrated across all facets of Oakland's identity: art, activism, positive social change, youth development, entrepreneurialism, and education. Below are a handful of Oakland spots you can check out if you are interested in experiencing Oakalnd's Hip-hop culture.
Mistah F.A.B.'s Apparel Store
Dope Era Music & Apparel
1764 Broadway, Oakland
Fodors says: "Oakland has cemented its impact on hip-hop through legendary acts like Too $hort, E-40 Mistah F.A.B., Mac Dre, Keak Da Sneak, and 2Pac."
Dope Era Apparel is an Oakland based clothing brand founded and curated by Bay Area Hip-Hop legend Mistah F.A.B. since 2011. The brand specializes in men's, women's and children's lifestyle and luxury urban wear.
RESPECT: Hip-Hop Style & Wisdom
Oakland Museum of California
March 24–August 12, 2018
Fodors says: "Recognizing the cultural innovations that have sprung from its own backyard, Oakland's Museum of California has created an exhibition celebrating the city's stories of yesterday and today. [The exhibit] explores hip-hop's evolving traditions and its influences on youth, activism, and self-expression."
Created in collaboration with and participation from numerous members of the Hip-Hop community, RESPECT: Hip-Hop Style & Wisdom tells a fresh story of the evolution of this global phenomenon, and includes a spotlight on Oakland and the San Francisco Bay Area's influence on Hip-Hop culture.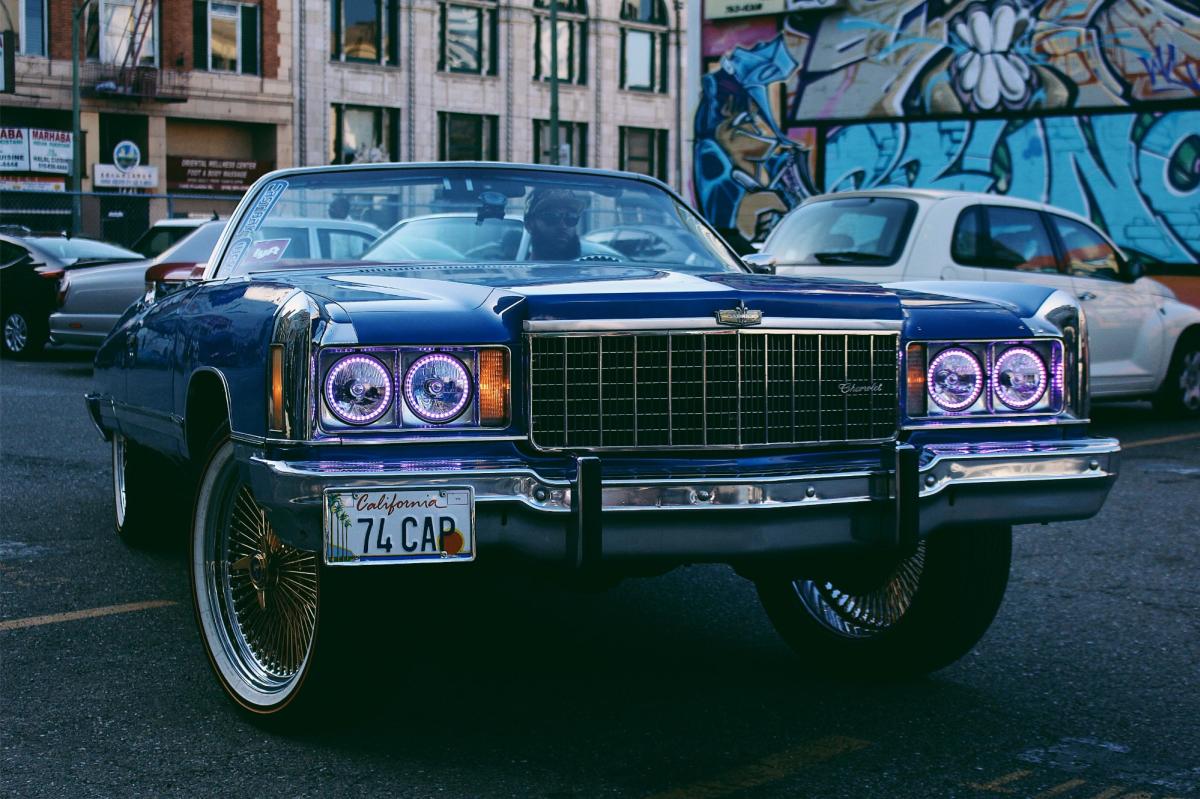 "Turfin'" Mural
Lower Bottoms Collective
Martin Luther King Jr Way and Embarcadero West (On Embarcadero West)
Fodors says: "It's not uncommon to find murals of Bay Area's hip-hop legends throughout the streets of Oakland–the walls of parking lots and highway underpasses are all canvases decorated with icons."
Four Oakland based artists who have been creating murals together for five years. Each mural they create is intended to touch on different aspects of the community they are painting in, and reflect that community's values. This mural symbolizes the preservation of Oakland's culture, specifically turf dancing.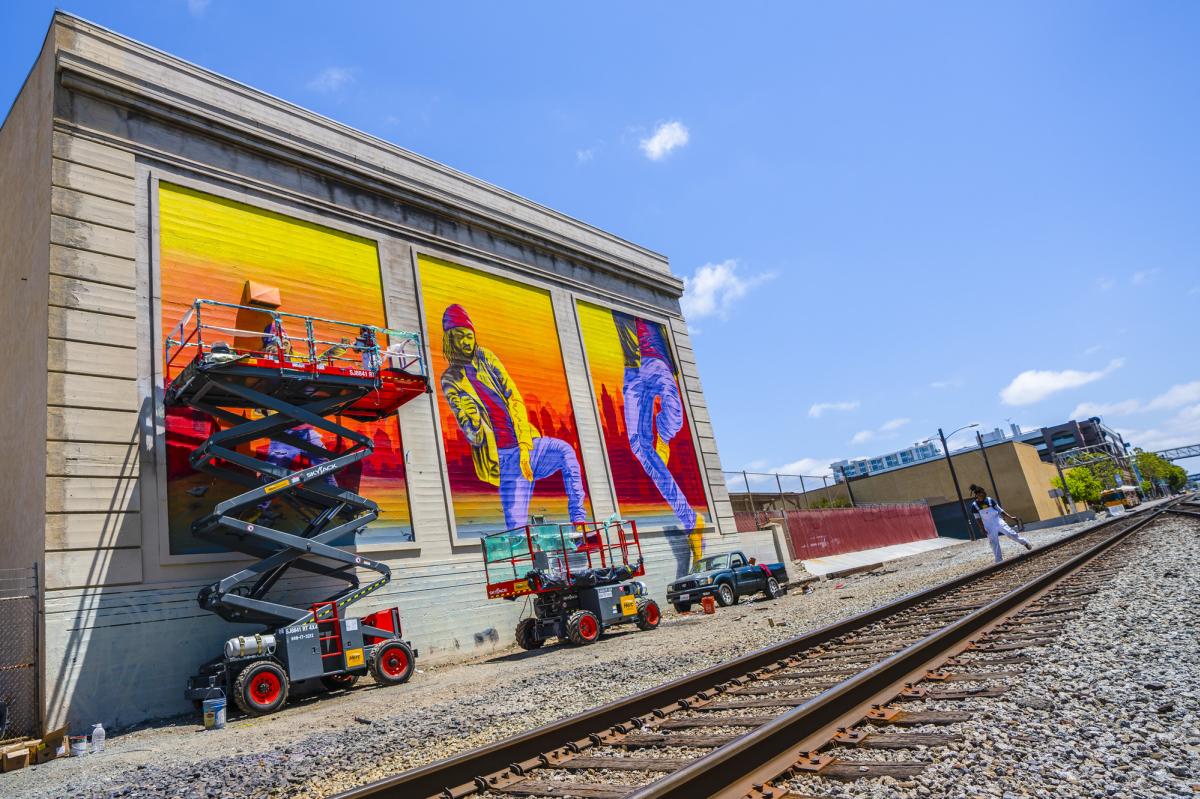 See Fodor's article: fodors.com (Images: Leonardo Vargas, Episodelosangeles.com, Dopeera.com Dope Era Apparel, Oakland Museum of CA, Amanda Sade, featuring DropReg)