Back
Where to Get a Beer in Oakland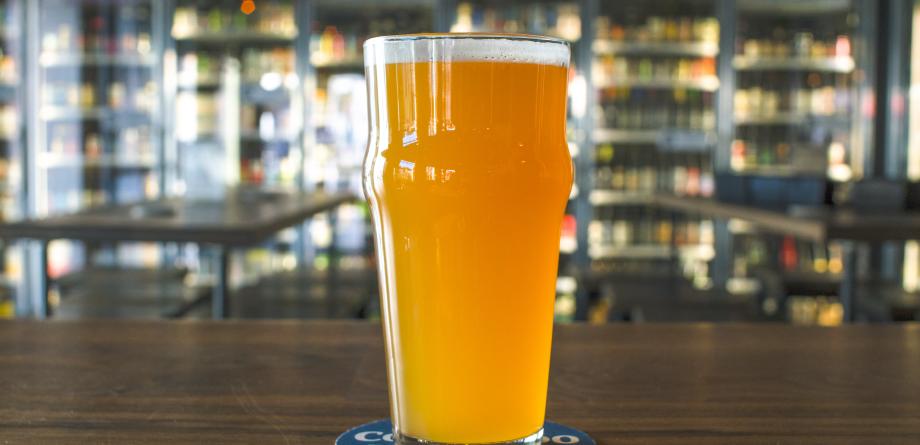 The Oktober festivals may be over, but October (or any month really) is still a great time to go grab a beer. Beer snobs and casual enthusiasts alike can agree Oakland is full great bars and its beer scene is a big reason why.
The Good Hop
2421 Telegraph Ave.
With over 600 brews onsite, it's a great spot to watch the world go by from a stool during Oakland First Fridays, or to build your own 6-pack to enjoy later. Thanks to DigitalPour you'll always know just how long you have to enjoy those hard to find beers.
What to Get: Look out for one of their collaboration beers on tap.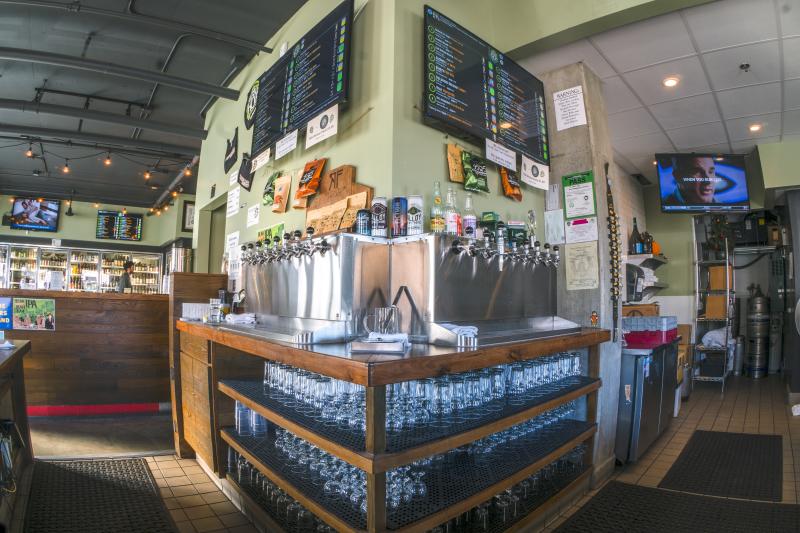 Beer Baron Bar & Kitchen
5900 College Ave.
A restaurant and bar focused on craft beer and cocktails, excellent food, live music and great company. Summer offers a great opportunity to enjoy their patio located directly off the popular College Ave.
What to Get: A bottle of Pliny the Elder IPA and the Pulled Berkshire Pork Nuggets
Telegraph Beer Garden
2318 Telegraph Avenue
Also known as 'Beeryland', this predominantly outdoor beer garden offers a daily rotation of beers and ciders, and a menu of house made sausages, sandwiches, and burgers.
What to Get: Adult slushies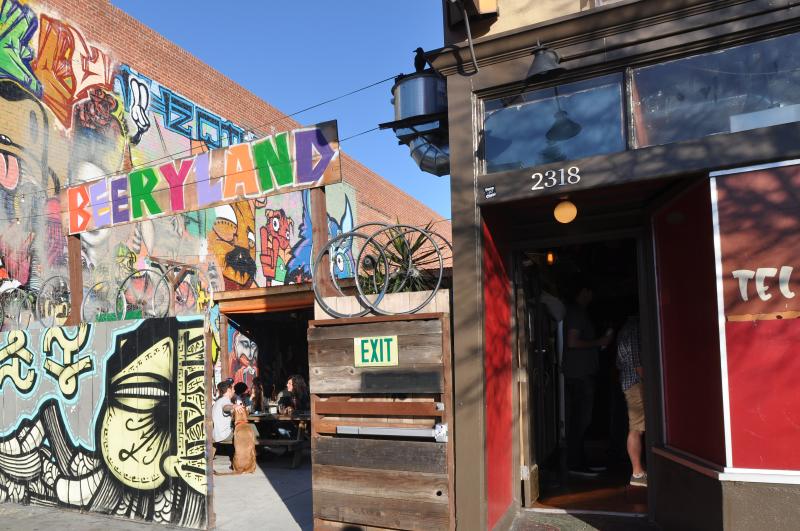 Old Kan Beer & Co
95 Linden St
Part restaurant part brewery, Michelin Star Chef, James Syhabout, helped create this popular spot. The brewery is the first production brewery to open in Oakland in over 50 years and has a compact beer list that wont disappoint.
What to Get: The Town Lager
Woods Bar & Brewery
1701 Telegraph Ave.
Caffeinated beer! This Jim Woods watering hole has two yerba mate beers, and an eight-beer selection. Seven of which are brewed in house, the eighth is always a guest brew from a local brewer.
What to Get: Morpho
Lost & Found Beer Garden
2040 Telegraph Ave.
This Hipster haven located in trendy uptown comes complete with corn hole and Ping-Pong. But dont let the ironic t-shirt and mustache crowd fool you, this place is on point. The indoor/outdoor beer garden has 20 beers on tap and a kitchen serving small bite, seasonal delights such as Korean chicken wings and an array of sandwiches.
What to Get: We should recommend a beer but you have to try the crispy chickpeas as an awesome alternative to traditional beer nuts.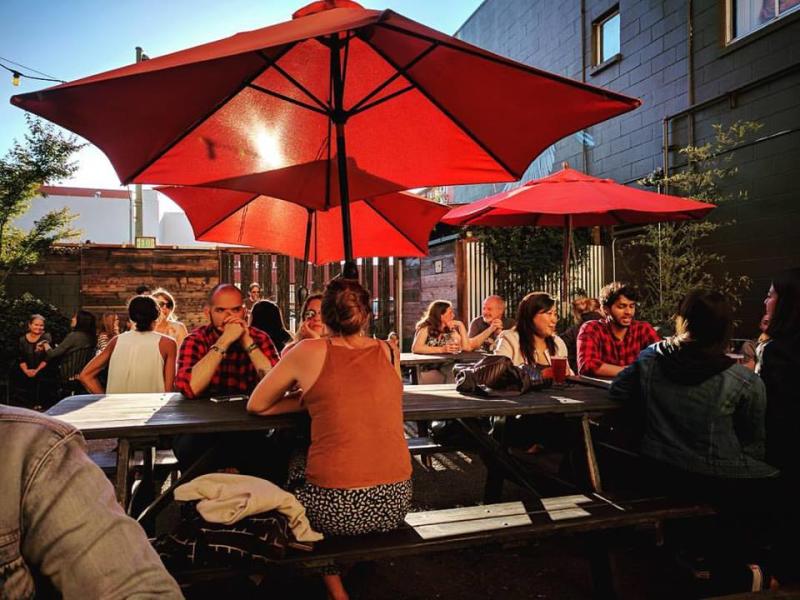 Commonwealth Cafe & Public House
2882 Telegraph Ave.
Open at 10:00am 7 days a week with an 'Early Doors'  food menu, Commonwealth Cafe & Public House is the perfect place to grab a pint if you're a morning person. They also serve breakfast with coffee & tea, lunch and dinner every day of the week, with brunch until 2pm every Saturday and Sunday. Commonwealth is also the only soccer bar in Oakland, so if you are up early watching Liverpool and Manchester United battle it out, this is the spot for you!
What to Get: It's a lovely day for a Guinness!
Brozeit Lokal
1000 Embarcadero
If the movie Beerfest taught us anything, is that the Germans sure do know their way around beer. At this waterfront biergarten and Bavarian inspired restaurant, you'll find plenty of German craft beers here and a menu full of simple items that pair perfectly with your brut. Pretty epic.
What to Get: Hoegaarden White Ale
Beer Revolution
464 3rd St.
Ladies, want to impress your guy? Take him to the Jack London Square bar that boasts 50 always-rotating taps and hundreds of bottles to choose from. Theyll even let you take some home! Beware though, they dont serve food but you can order for the delish Souley Vegan next door and the newly opened Annex Burger. Its the perfect spot for an after work beer with co-workers and friends.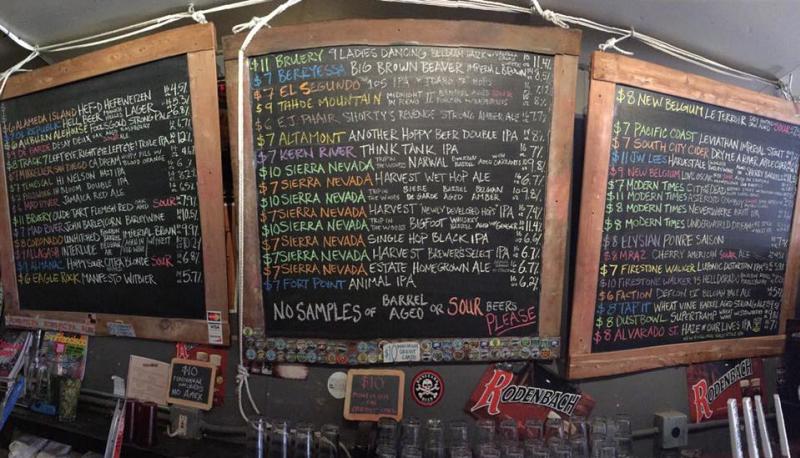 The Trappist
460 8th St.
Set in an 1870s Victorian building this Old Oakland tavern focuses in Belgian and specialty beer. Split into two separate bars, serving different beers, the Front Bar is reminiscent of pubs in Belgium and the Netherlands. The Back Bar is modeled after De Wilderman in Amsterdam and is more like a Bier Caf.
What to Get: This isn't the time to keep it local. Enjoy one of their freshest imports.
Hog's Apothecary
375 40th St.
Hog's Apothecary is a wonderland of beer and pork in Oakland's Jewel Box area, just down the street from Homeroom. This New American Beer Hall is packed with West Coast drafts and house-butchered hogs.
What to Get: 1903