The time for road trips is now! If you're coming in from over six hours away, pack the essentials, pack the car, and pack your weekend with all-things Oakland. 
COVID-Safe Packing List 
Mask 😷 
Hand Sanitizer 🧴
Wipes 🙌🏽
Water Bottle 💦
Camera 📸
Phone Charger 🤳🏾
Adventurous Spirit! 💫
Our hotels created guidelines and procedures to assure your safety, health, and peace of mind while you stay in Oakland! Stay in one of our city's COVID compliant hotels– From waterfront views, airport convenience, and iconic landmark properties, find a hotel that works for you!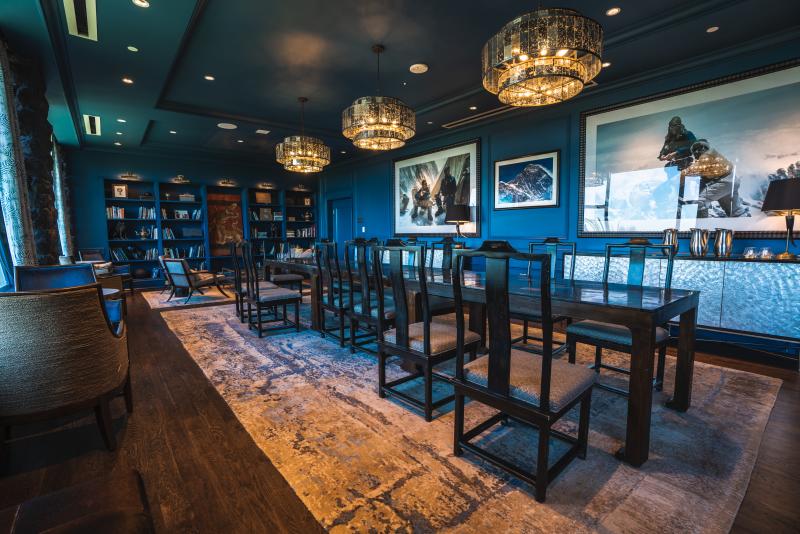 Day 1 
Refuel from the drive over, and kick off your weekend trip in Oakland's Fruitvale neighborhood for lunch. Transport yourself to Cambodia's Golden Era at Bib Gourmand restaurant, Nyum Bai, and indulge in Phnom Penh street food like Mee Kola cold noodle dish and Prahok ktis + Rice.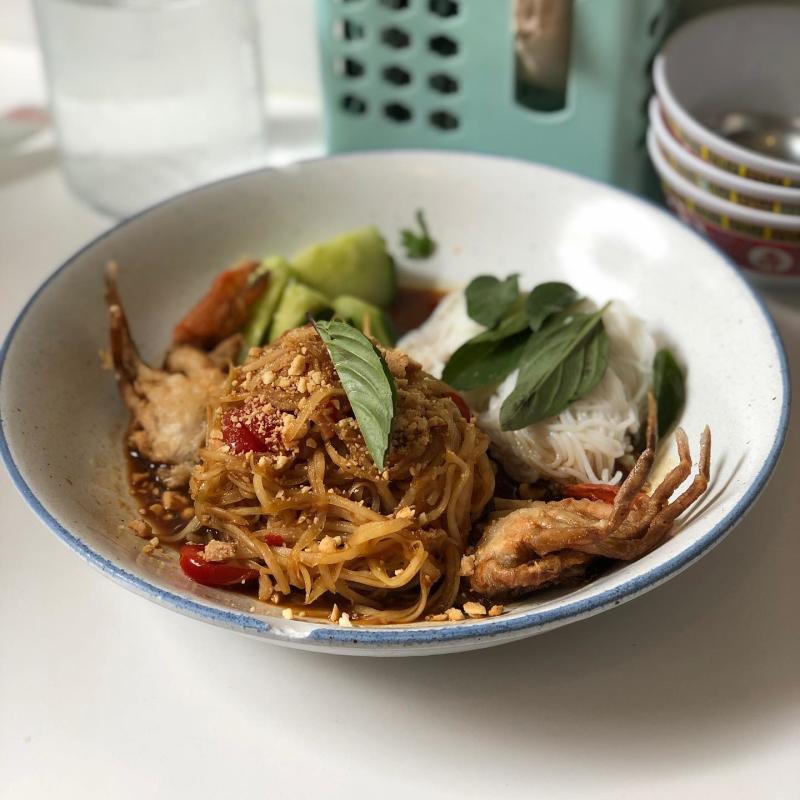 PC: Instagram @hangry.hapa8
Take a stroll through connecting Fruitvale Village to grab a little something sweet, like the dulce de leche filled churros from Churros Mexicanos or fresh pan dulce from Bakery El Sol (their tres leches is the most popular item!).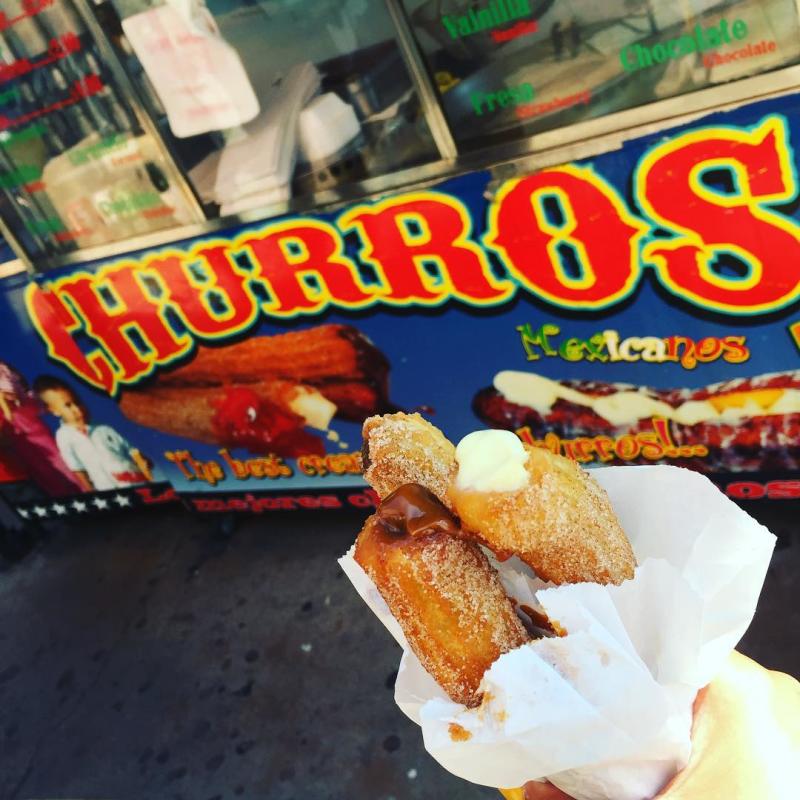 PC: Instagram @ingggyysfoodie
Head over to the neighboring Dimond District to embrace the great Oakland outdoors on the Sausal Creek Trail in Dimond Park. Hike along the creek bed, where you'll spot redwoods, oaks, buckeye and other native California plants. Ferns and wild blackberries grow here, too!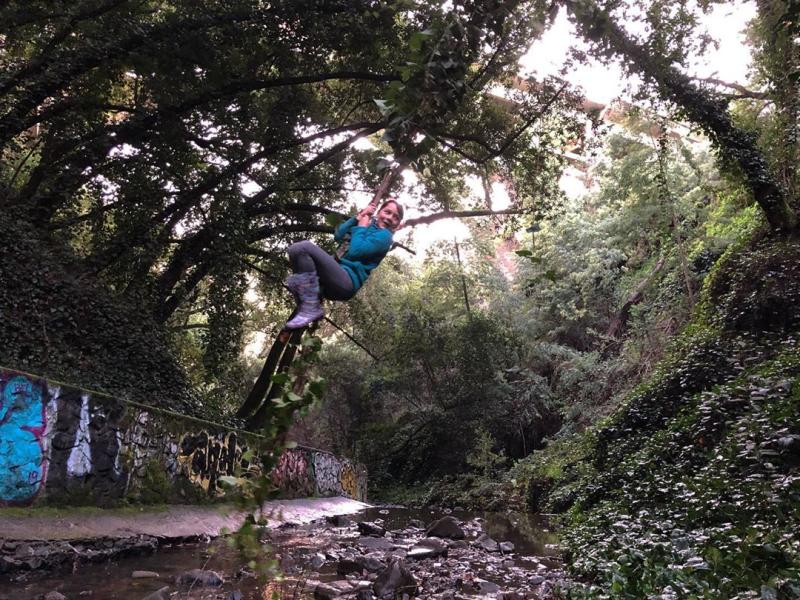 PC: Instagram @_epli_
Cool off with post-hike Italian ice from Flavor Brigade, known to serve a mean horchata water-ice. Custards are also a specialty, so why not dessert before dinner!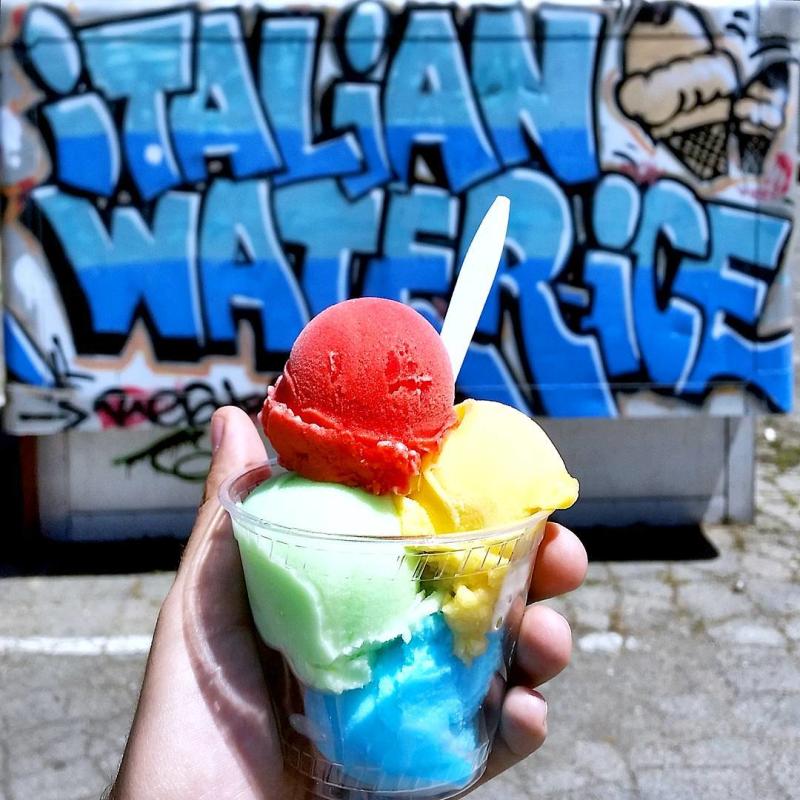 PC: Instagram @alex_harmon
Grab dinner from La Perla for delicious Puerto Rican cuisine, like Mofongo, Arroz Con Gandules, Chicharrones, and Maduros. 
Full and happy, finish the day off with a drive up to the historic Oakland Temple for panoramic views of the Town. Take in the sights, both of the temple and Oakland, and get excited to dive in tomorrow.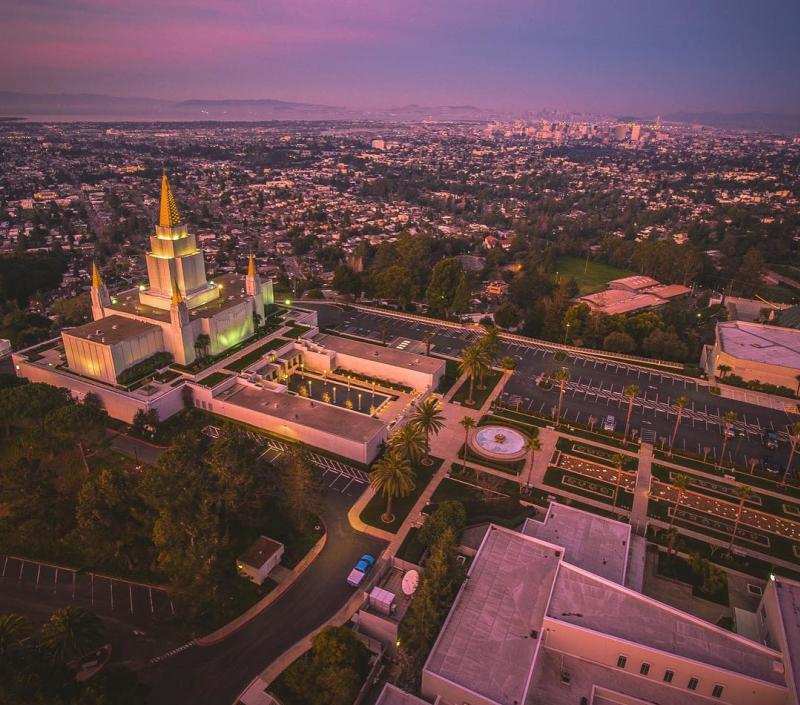 Day 2 
Start the morning off at Grand Lake Farmers Market, home to local farmers and artisans, and specialty food purveyors selling everything from homemade soaps to fresh bread. Enjoy dim sum from Tru Gourmet as you peruse the fresh produce and local goods.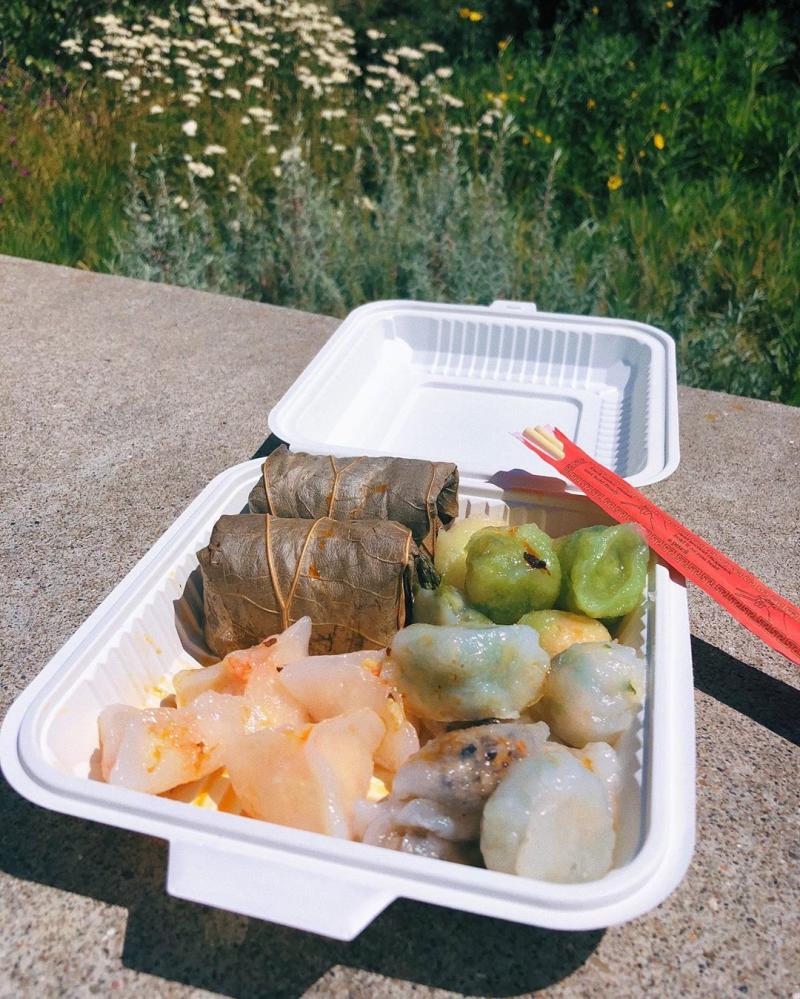 PC: Instagram @miiyuhhh
Take a quick walk over to Lake Merritt, and spend the day exploring. Walk, jog, paddle, and gondola, and detour to places like Children's Fairyland, a storybook theme park that inspired THE theme park giant—Disneyland, the Kaiser Rooftop Garden, or the Cathedral of Christ the Light, an Oakland architectural great. 
Looking for a lakeside guide? The audio historic tour, "Once Upon A Time, Happily Ever After," can be downloaded online, and starts at the Rotary Nature Center. 
Thirsty after all that touring? Grab lunch and happy hour brews on the patio at Portal, or sip on a margarita and enjoy your meal lakeside at Lake Chalet.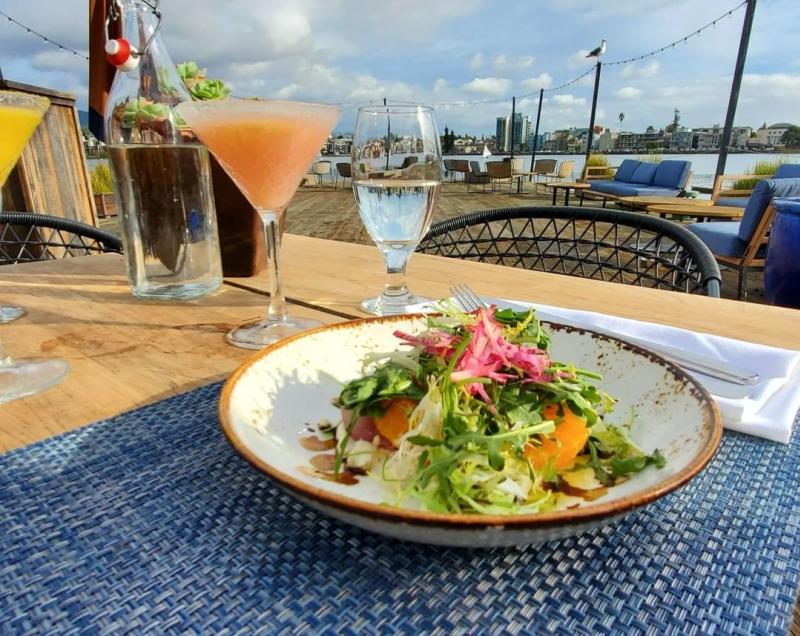 PC: Lake Chalet
Head to vibrant and eclectic Temescal for a self-guided tour of public art installations. See the rainbow crosswalks, beautiful street murals, and iconic painted buildings.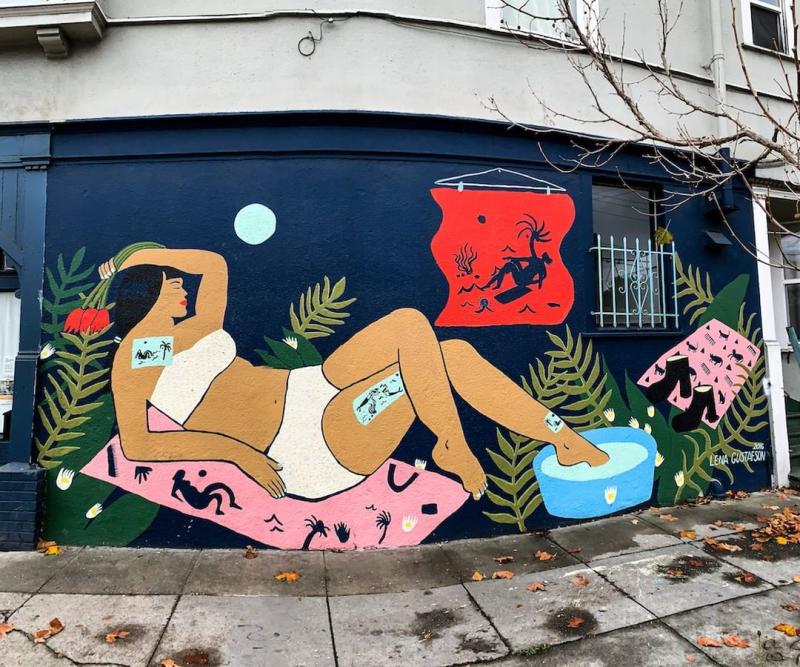 PC: Temescal District 
Top the night off enjoying the small-town vibes of Piedmont Ave., complete with Latin style tapas on the patio at Bar Cesar and a classic ice cream sundae at Fenton's Creamery. 
Day 3
Sunday morning brunch is a must-do. Order takeout from Hopsotch for a Japanese spin on American classics, like the braised pork belly benedict, and soba biscuits with honey butter.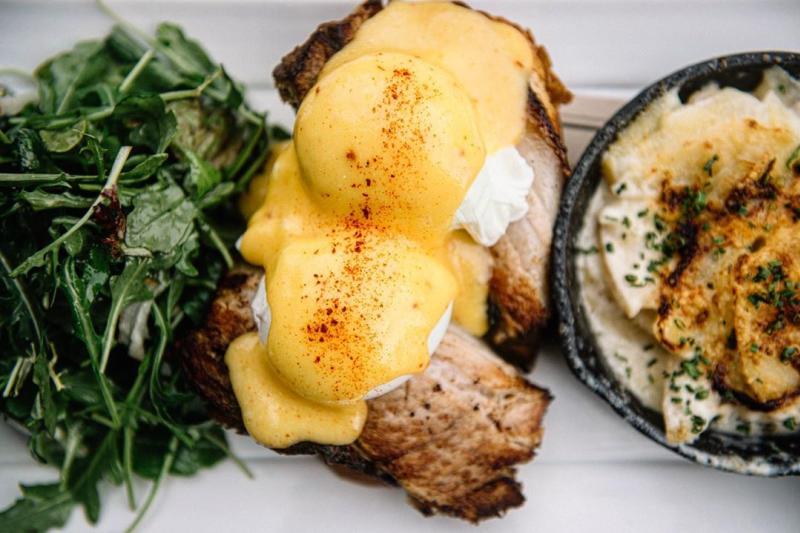 PC: Hopscotch Oakland
Walk off brunch on nearby Telegraph Ave., and snap an Insta-worthy selfie in front of the iconic Fox Theatre to commemorate your weekend trip to Oakland. Make sure to tag #oaklandloveit, and tell us your favorite memory from the Town.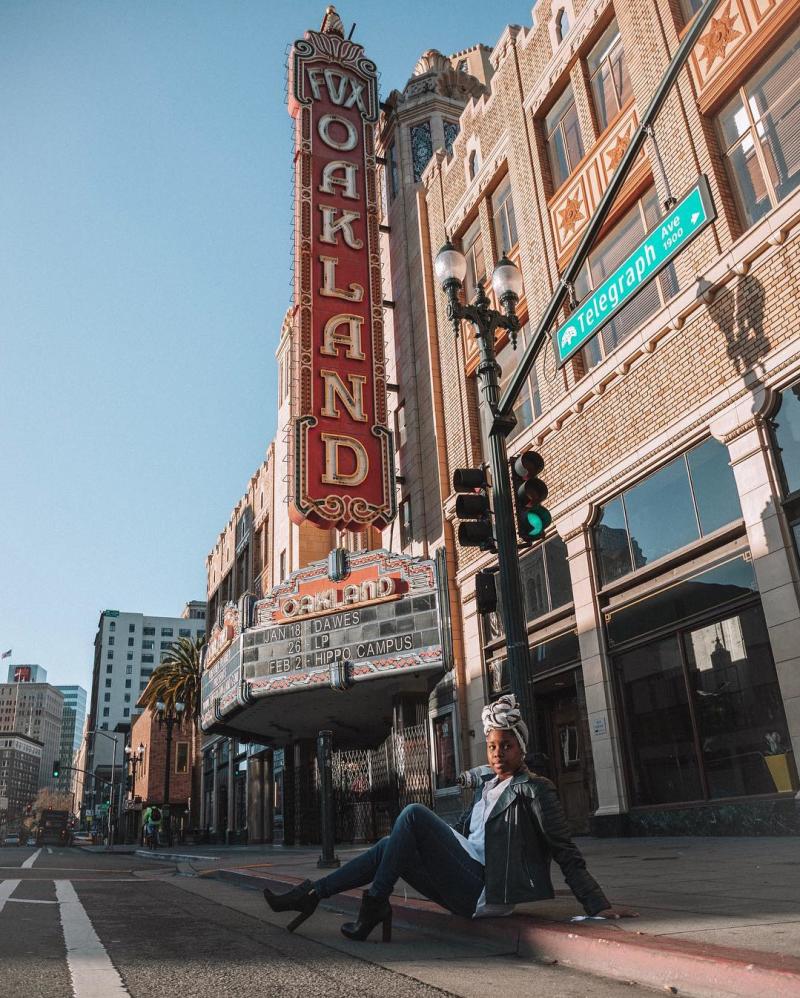 PC: Instagram @thatgrlty
Find 25 reasons to come back and enjoy more safe and physically distant activities. We'll see you again soon. Safe travels!