Not able to plan a trip to Oakland at this time? No worries! We can always bring Oakland to you! Today, we're sharing ways you can experience Oakland straight from your house. Continue to expand your taste buds, try out new recipes, and embrace the culture that breathes life into our Town!
Make your own Rocky Road Ice Cream

Whether it was Dreyer's or Fenton's that mixed up this beloved chocolatey, nutty, marshmallowy masterpiece, one thing is for certain, Rocky Road ice cream was definitely invented in Oakland! Make this road a little less rocky, and mix up your own No-Churn Rocky Road ice cream at home, courtesy of Rustic Joyful Food. 
Ingredients:
 
3 cups heavy whipping cream 
Pinch of salt 
1 tsp. vanilla 
¼ cup unsweetened cocoa powder 
1 14 oz. can sweetened condensed milk 
1 cup chopped semi-sweet chocolate chips 
2 cups mini marshmallows 
½ cup chopped toasted almonds or walnuts

 
Instructions:

Whip heavy cream, salt, vanilla, and cocoa powder until the stiff peak stage using a mixer or a whisk. Then, gently fold in the sweetened condensed milk, chocolate, marshmallows, and almonds/walnuts (you want to be very gentle so as to not deflate the whipped cream, as this is where the light and airy texture comes from). Spoon your ice cream into a freezer-safe container with a lid, and freeze for 4-6 hours before serving.
 
Mix Your Own Mai Tai!

Kick-off your sandals (or house slippers), and envision yourself in the tropics as you sip on your homemade island drink with Oakland roots! 
Ingredients:
 
3/4-ounce fresh lime juice 
1/2-ounce orange curaçao  
1/4-ounce orgeat (almond syrup) 
1/4-ounce rich demerara simple syrup (2:1 ratio sugar to water) 
2 ounces amber rum
Instructions:

Combine all your ingredients with ice (crushed or cubed), and shake until chilled. Pour— ice and all —into your favorite glass, and garnish with a spent lime shell and mint sprig. Cheers!
 
Binge Watch Oakland-Based Movies 

Now that you've got dessert and drinks taken care of, settle in to binge these flicks filmed in the Town.  
Sorry to Bother You is set in an alternate present-day Oakland, following telemarketer Cassius Green, who finds himself in a macabre universe after discovering a magical key that leads to professional success. 
In Blindspotting, longtime friends and collaborators, Daveed Diggs and Rafael Casal (playing Collin and Miles) star in this timely and wildly entertaining story about friendship, and the intersection of race and class set against the backdrop of Oakland.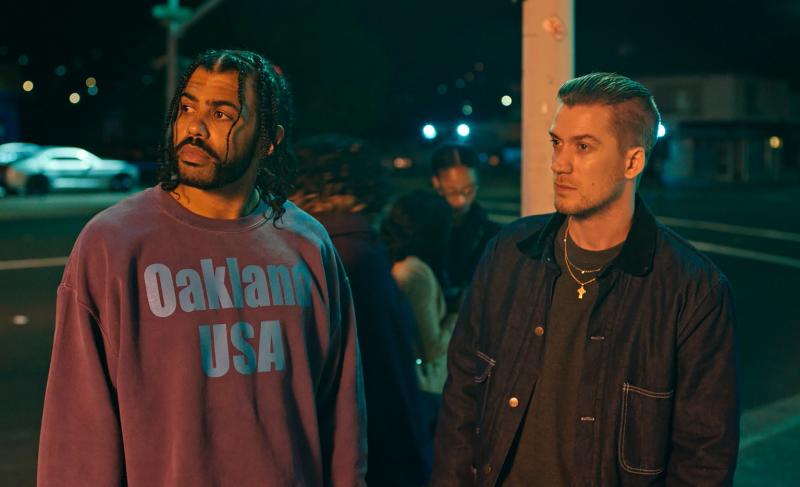 Centered around the Oakland A's, and based on a true story, Moneyball follows Billy Beane (Brad Pitt), the team's general manager, and Peter Brand (Jonah Hill) as they reinvent the team on a tight budget, recruiting bargain players that the scouts call flawed.  
While Marvel didn't film on scene in Oakland for superhero movie Black Panther, the opening scenes (and historic movement) are based here. SF Gate says, "Oakland scenes from 1992 and 2018 bookend the movie...the production crew does a great job of making the basketball court in the opening scene look like one anyone who grew up in Oakland would recognize." 
Looking for more options? Learn more about other movies that were filmed in and/or inspired by, Oakland.
 
Listen to Oakland Artists 

With standouts like Mistah F.A.B., Keyshia Cole, and Kehlani, Oakland is overflowing with musically talented individuals. If you're looking to jam to some Oakland sound, start with this playlist, featuring more Oakland and Bay Area artists like Kamaiyah, Keak da Sneak, Mac Dre, and Iamsu! Check out more Oakland artists to keep an eye on.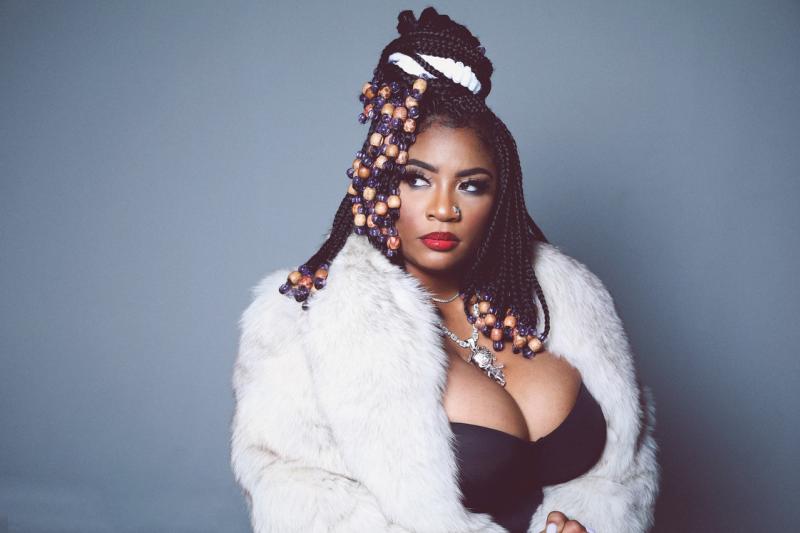 Also, tune in to Oakhella Radio every 1st Wednesday from 6pm - 7pm for a monthly curated deep dive into music, art, and food through the lens of life in Oakland.