It's that time of the year again. It's summer, it's hot, and you've already taken your kids to all the shopping malls, water parks and attractions in your town. Fed up at home, you start planning your summer vacation. Oakland is home to world-class attractions, sports teams, restaurants and parks that will suit any family vacation. 
We may not be home to Disneyland, Legoland or Universal Studios, but you can easily spend a few days visiting all of Oakland's family-friendly attractions. Nestled in the 525-acre Knowland Park in the Oakland Hills, the Oakland Zoo houses more than 700 native and exotic animals. A new gondola ride with unparalleled views of the Bay Area will take you up the hill to The California Trail, where you'll discover grizzly bears, grey wolves, bison and more! While you're up in the hills, take a trip through the redwoods to Chabot Space & Science Center. This interactive learning center is meant to help little ones understand more about space and our universe. Here you'll discover exhibits, planetariums, a theater, many hands-on activities and three active telescopes. Looking to spend some time with your family closer to Downtown Oakland? Children's Fairyland sits right on the edge of Lake Merritt, just a 10-minute walk from downtown. This amusement park is home to many different storybook sets and playgrounds, gentle rides, friendly animals and live shows. Rumor has it, Fairyland is where Walt Disney got his inspiration for Disneyland.
Don't miss these other family-friendly attractions:
Ice Cream, You S'cream
We all know it wouldn't be summer vacation without ice cream. From the classic to the unconventional flavors and between rolled, churned and liquid nitrogen frozen ice cream, there's a perfect scoop waiting for you at unique ice creameries. Check out our list of top Oakland spots here. Want to try more than one ice cream place in one afternoon? Satisfy your sweet tooth with the afternoon Rockridge Ice Cream & Gelato Tour.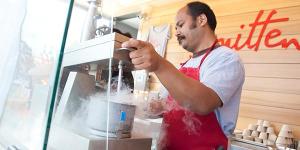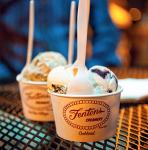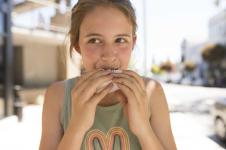 Explore The Great Outdoors
Spend some time in Oakland's outdoor world. You won't regret it. With 260 days of sunshine, miles of waterfront access and over 100,000 acres of parks and trails, you might find yourself wondering out loud "am I still in Oakland"? The answer, of course, is yes. From grassy hills & redwood groves to lakes & estuaries, there's plenty to explore. Boat rentals on Lake Merritt and the Oakland Estuary range from small sailboats and paddle boats, to rowboats, kayaks and standup paddleboards. Prefer to have your feet on solid ground? Find a trail that's right for you with our top list of places to Hike In Oakland.