As you plan your epic drive across every county line possible following Shelter in Place, add Oakland to the itinerary on your ultimate road trip adventure. The Town will send you onward with a full belly, and a longing to return for a proper visit the next time around (guaranteed to one-up the gas station at the next exit).
Stretch Your Legs 
Head to the gem of the Oakland Hills, Redwood Regional Park to hike among groves of gigantic redwoods, oaks and eucalyptuses. Tres Sendas Trail is a moderate 1.6 mile out-and-back trail along a tributary creek, and is one of the park's most beautiful walks. Make sure to snap a pic and hashtag #oaklandloveit to scale how big those redwoods really are!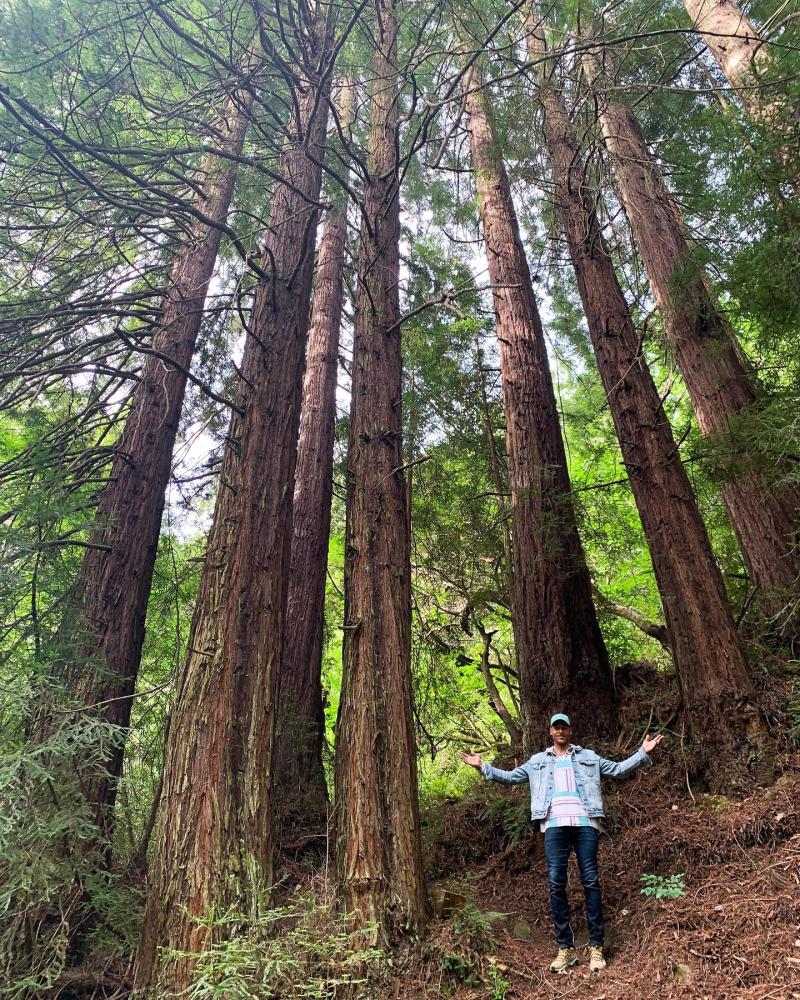 PC: Instagram @fitztheworldcitizen
Quick Art Intake
Not into hiking? Do you prefer to explore something more urban during this pit stop? We got you! Oakland has a plethora of breathtaking murals. You can check them out safely and at a distance through self guided tours. Start with the 9 installations from Oakland's Mural Festival, the top murals in Chinatown, or check out how we artfully commemorated the Golden State Warriors. Get inspired to visit them all during a longer stay!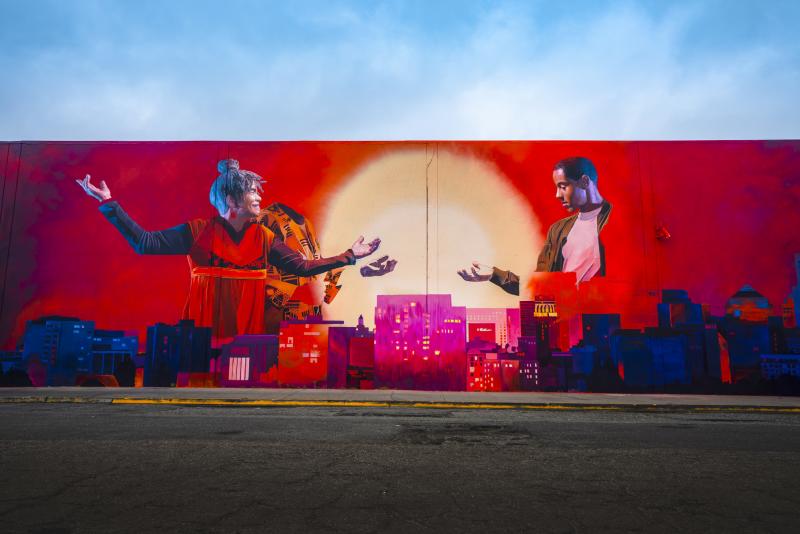 Fuel Up 
As you come to a surprisingly fast end to the granola bars you packed for the drive ahead, Oakland is the stop for a great bite, and in a city as multicultural as this one, you'll find everything you're craving and more.  
All food tastes better with a little scenery, and Oakland's got plenty of that too. Grab a banh mi from Cam Huong Cafe in Chinatown, or a plate of jerk chicken and oxtail stew from Kingston 11 in Uptown, and enjoy your food lakeside in the Oakland sunshine at Lake Merritt.  
Check our list of food spots open for outdoor dining, takeout, or delivery.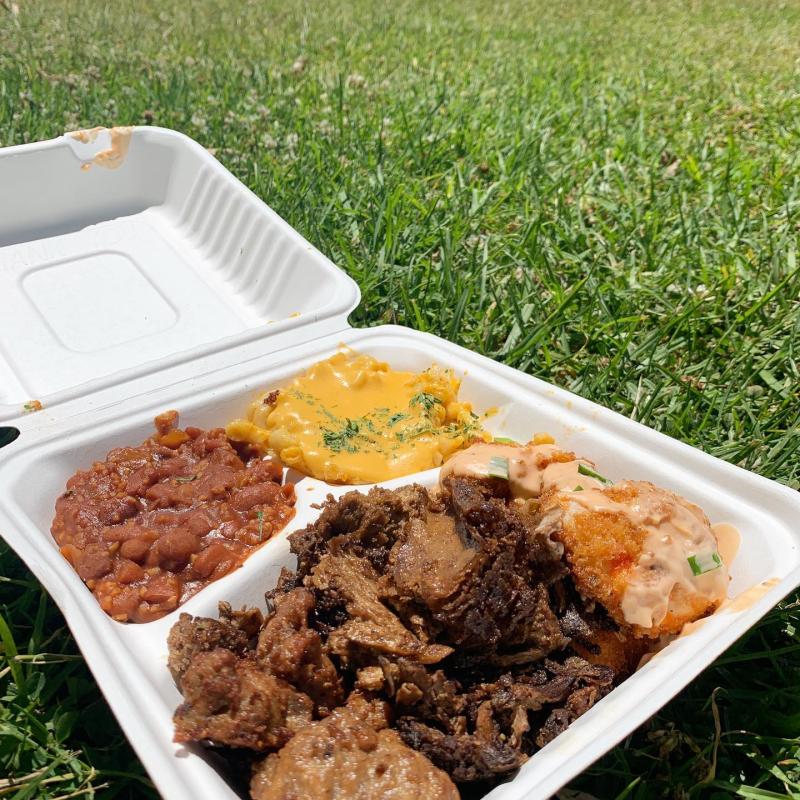 PC: Instagram @caliveggielover
Come Again! 
Now that you're well fed and energized, get on your way and remember that Oakland is excited to welcome you back on your next visit.