Back
Top 5 Vegan Restaurants in Oakland, CA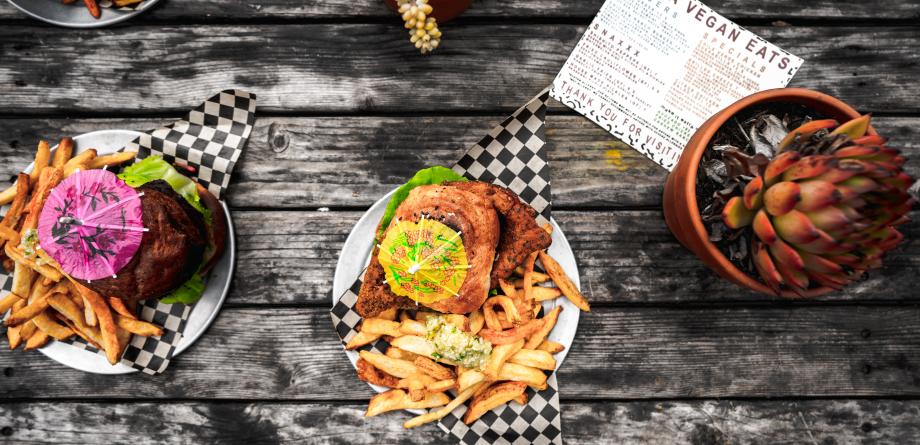 Oakland is known for its vast culinary scene, with cuisines ranging from Ethiopian and Cambodian to Latin and Caribbean and everything in between. Luckily for the vegetable-loving foodies, there is just as wide and delicious of a variety of vegan food. In 2017, Oakland was recognized by vegan media company, Vegnews as the #5 vegan city in the country. When you're on this side of the bay, you won't dread going out to dinner due to getting stuck with a bland side of steamed carrots and small salad. Whether you're craving a comforting plate of fried chick'n with creamy mac n' cheese and collard greens, or feel like getting fancy with a roasted chioggia beet poke, The Town has got you covered. Even if you're not vegan, give these restaurants a try - they'll change the way you think about the potential of vegan food, and possibly even convert you.
It's no surprise that Souley Vegan is one of the highest rated soul food restaurants in the city of Oakland or that it has been featured on Guy Fieri's Diners, Drive-ins, and Dives. Chef Tamearra Dyson has been cooking up plant-based soul food since she was 18 years old and continues to stun with her Southern-inspired meals like okra gumbo with grits and the NOLA quintessential seitan shrimp po' boy. Clear your Sunday morning and grab a sworn meat-eating friend for brunch, because you won't want to miss out on their delicious sweet potato waffles and bottomless mimosas.
Continue Reading
For over 20 years, Millennium has been committed to providing Oaklanders and San Franciscans alike with the freshest and most innovative vegan cuisine. They offer complex yet balanced dishes inspired by cuisines from around the world in a warm, upscale fine dining atmosphere. They work with small farms to showcase the finest organic produce, so their menu changes frequently. In addition to their vibrant, flavorful and beautifully plated food, they also have a full bar and unique cocktails crafted with locally sourced seasonal fruits and house-made infusions. With a spacious and well-lit outdoor patio, Millennium is the perfect place to celebrate a special birthday, wow a client, or treat yourself after a long week.
Upon first glimpse of its name, vintage car dealership setting or welcoming vibe alone, you can tell that this 100% vegan eatery and beer garden is truly Oakland. Their menu is subject to regular changes based on what produce is available each season, but recent dishes have included a fried chicken and cornbread sandwich, oyster mushroom and shishito pepper tacos and tater "totchos" loaded with crumbled tofu, cashew crema, pickled onions and fresh cilantro. If you're an adventurous eater with an appreciation for cool art and good vibes, come grab a bite at all POC/Trans-Queer owned Hella Vegan Eats.
Continue Reading
So Timeless may not be a full-service restaurant, but stop in on your weekend Piedmont Avenue stroll and in just one bite, you'll quickly see why we included it here. While they don't advertise themselves as being vegan, and hardly mention the term "plant-based" on their website or social media at all, all of their food and drinks are 100% free of animal products. Their pastries, both sweet and savory, are indulgent and extremely delicious. If you're not vegan, we promise you won't miss milk, or eggs or butter here. We recommend coming close to opening, as their cafe fills up fast!
Continue Reading
All organic, macrobiotic and animal free, the wholesome plates at Shangri-La will not just fill you up but you'll leave feeling more energetic. If you struggle deciding what to eat with extensive menus, Shangri-La will put you at ease. The menu changes daily, but typically includes a stew or lentils and rice with a salad, sauteed greens, and another hearty vegetable side. You can order your food three ways: simple (no salt, light on the seasoning and sauce),  moderate - a regular plate with generous portions or 3) full - an even larger plate of their daily offerings. With its zen inspired decor, laid back vibe and nutritious meals, Shangri-La is an Oakland gem.
Continue Reading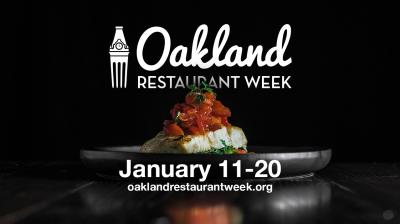 This year will mark the 9th annual Oakland Restaurant Week highlighting the incredible culinary offerings throughout The Town. Come experience some of the most diverse restaurants in the region. Oakland Restaurant week runs over two weekends for foodies to take full advantage of special dining offers. Running from January 11th – 20th we encourage both locals and visitors alike to explore new dining options or revisit some of their old favorites to enjoy special menu offerings for both lunch and dinner. Check out the special events offered throughout the week. Follow us on social media at #ORW19!
---