While exploring Oakland Chinatown, it's almost impossible to miss the unique mural arts all over the area. To prevent the nonsense graffiti attacks, City of Oakland, Chinatown business, community leaders and local artists worked together to create the first giant mural of Water Dragon, the most important symbol in Chinese culture  at Jackson and 10th Street in 2012.
When the NBA Golden State Warriors won their fourth championship after 40 years, Chinatown also celebrated and welcomed local artist.  Illuminaries cooperated with Fuming Guerilla to have the first Warriors mural in Chinatown at 614 Webster Street, where you can see it on the Northbound I-880.
At the same time, Medical Student Luck Dragon (Luqman Lim林路漫) started Dragon School by creating cultural and meaningful murals against the unwanted graffiti attacks in Chinatown. Dragon School not only helps the beautification in Chinatown, but also provides youth and artists a unique place to experiment with street-art and public murals while engaging with the community. You can visit www.dragonschool99.com to see more murals in Oakland and the Bay Area. When you discover these beautiful murals in Chinatown, don't forget to share them on Instagram and tag @dragonschool99 and #oaklandloveit!
1. Lincoln Park Req. Center - Anderson Gin and Chris Mackessy
2. 7th & Harrison - Chris Mackessy, Luke Dragon, 3ugor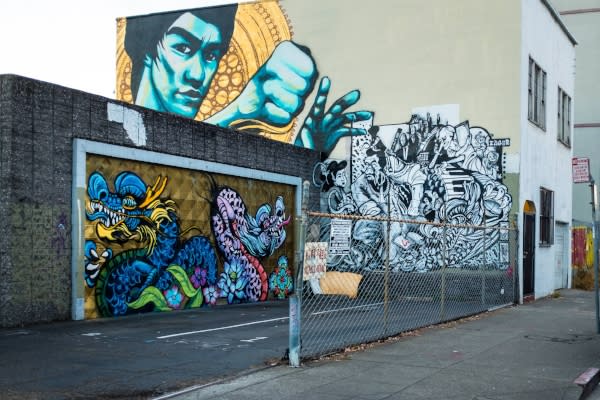 3. 10th & Madison - Dante Orpilla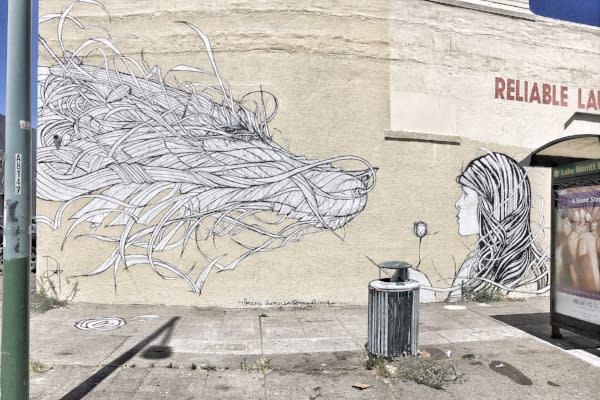 4. 11th & Webster - Lina Savage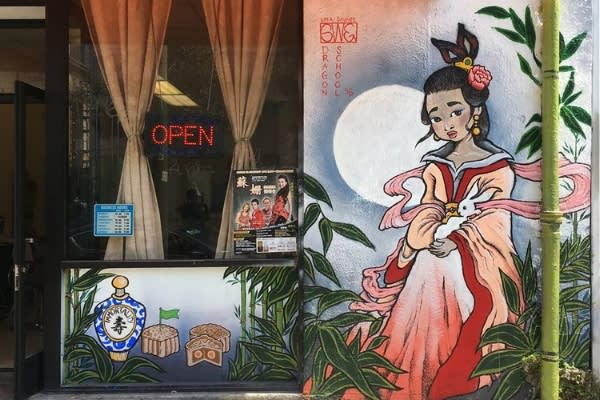 5. 10th & Madison - Lisa Pisa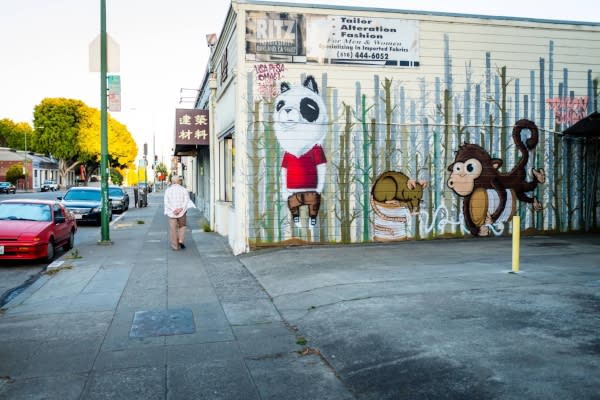 6. 6th & Jackson - Luke Dragon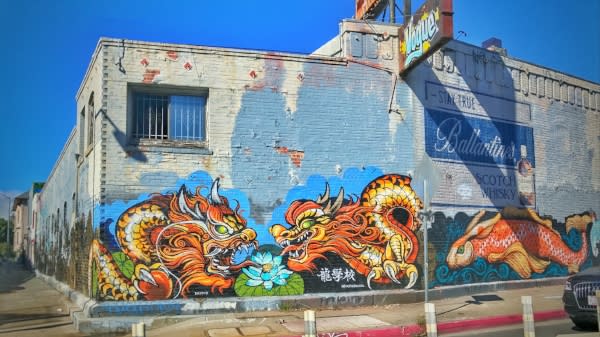 7. 11th & Webster - Luke Dragon

8. Lincoln Req Center - Luke Dragon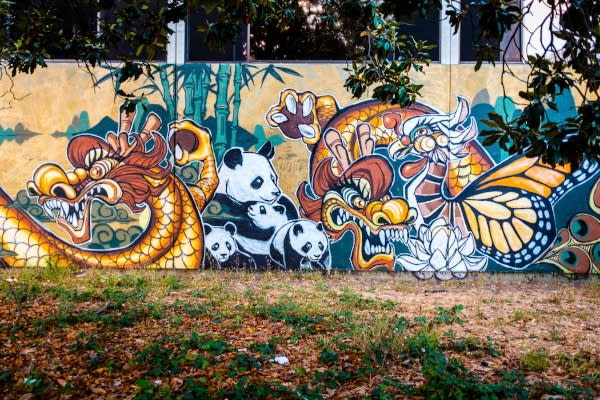 9. 7th Street Parking Lot - Marisa

10. 10th & Webster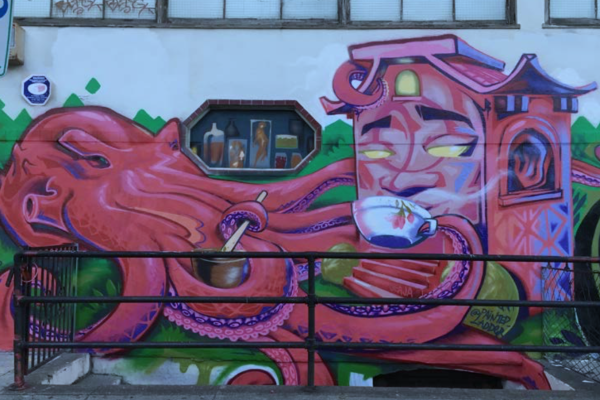 In search for more Oakland Murals? Check out our Awesome Oakland Murals Post!