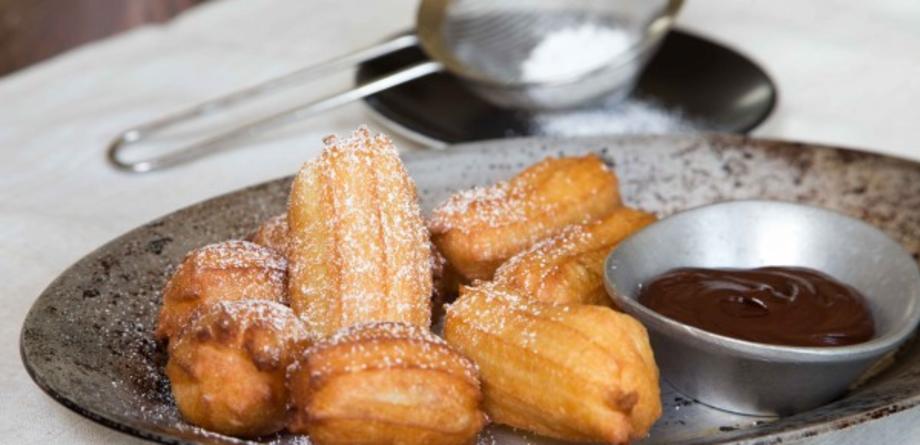 It is well documented that Oakland is becoming a foodie destination for the entire country. So it's no surprise a few of Bravos Top Chef contestants chose to open restaurants in The Town and that the show will be making a stop in Oakland this season! It's also no surprise that these are some of Oaklands rising women chef/owners. All hail these ladies (and Tim) that make our stomachs growl.
Top Chef alums Jen Biesty and Tim Nugents Shakewell (funded on Kickstarter) opened to rave reviews this summer. The two were inspired by the Spanish tapas culture and hope Shakewell becomes a spot you'll want to regularly hang out in. Located near Lake Merritt the Spanish-Mediterranean fare menu is highlighted by the Bombas (think paella). But don't miss out on the fantastic brunch menu that creatively keeps the Mediterranean vibes of the restaurant front and center. Nugent ensures the desserts are ones you couldn't possibly turn down either, get the bittersweet chocolate torta and thank us after.
What to eat: Manila clams & chorizo bomba
What to drink: Were staying traditional and going with the Sangria.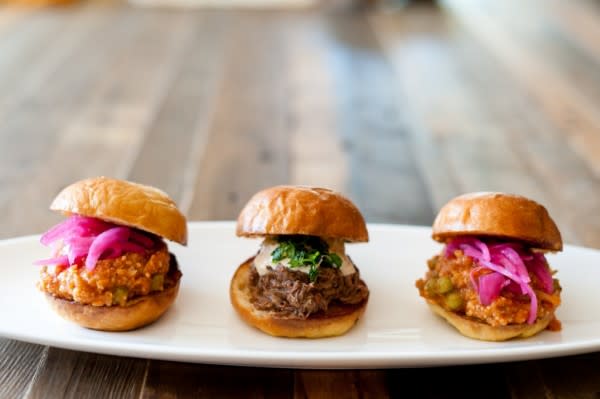 The Season 6 alum and former chef at Google has kept plenty busy opening Juhu Beach Club in the Temescal neighborhood. The Indian street food joint was originally a sandwich pop-up in San Francisco, until Preeti came to the Sunny Side of the Bay and joined the Oakland food renaissance. The featured item on the menu is the pav Indian style slider and comes in a variety of delectable options, including grilled green chili chicken and vegetarian. The menu is stacked with a number of other Indian inspired dishes, most of which is local, organic and sourced sustainably. Painted pink and covered in funky wallpaper this isn't your typical Indian restaurant and definitely one you dont want to miss.
What to eat: Holy Cow Pav
What to drink: Taj Mahal

Though she never appeared on Top Chefno story on TV chefs could be complete without including the amazing Tanya Holland. It feels like she is being featured on a new cooking segment every day. She's been on the Chew, the Talk, the Today Show and a whole lot more. Tanya specializes in unique variations of your favorite soul and comfort foods. She also has a knack taking BBQ to the next level. Oh and don't miss out on her new cookbookthat will show you how to re-create all of your Brown Sugar Kitchen favorites. Her restaurant: Brown Sugar Kitchen
What to eat: Tanya is famous for her Buttermilk Fried Chicken & Cornmeal Waffle served with brown sugar butter at Brown Sugar Kitchen.
What to drink: Mimosas at breakfast