Kevin Durant... get used to hearing the man's name around The Town a lot. Since choosing to put on a Dubs jersey in 2016, the Warriors have been just that little bit more fun to watch! Here's a list of things you probably didn't know about KD! 
1. He wants to be a music producer when he retires.

Oakland is home to some of the most respected names in Hip-Hop; Too $hort, Goapele, Keyshia Cole to name a few. Drake even brought Kevin Durant out on stage during his Summer 16 Tour show in Oakland! Here are a few music festivals in Oakland he should check out:
Music Festivals: Oakland Music Festival, Art + Soul, Heiro Day, Blurry Vision Fest
Kevin should also check out Soundwave Studios where many well-known artists have recorded, from Green Day to Tupac Shakur.
2. KD aspired to be a Weather Forecaster.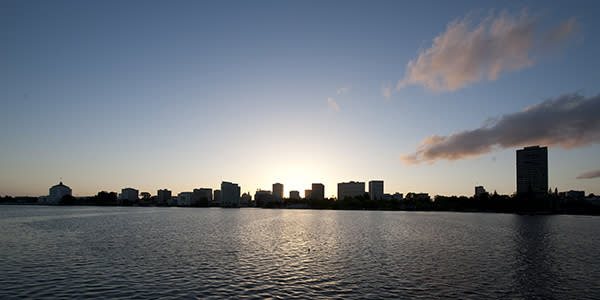 Kevin was reported to have a fascination with Meteorology before his NBA career started. Well here's a quick rundown of the weather in Oakland... We have over 260 days of sunshine. Plenty of opportunities to chill around Lake Merritt, go taco truck hopping in Fruitvale, or take a Mural Tour around Oakland.
3. He loves giving back to his community.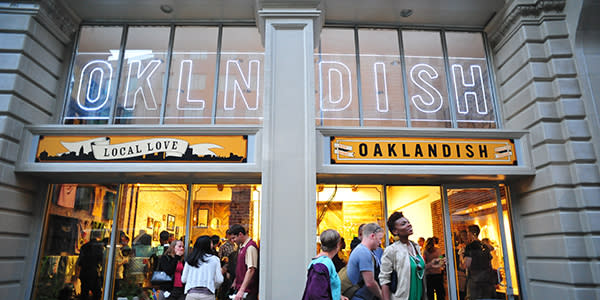 Kevin Durant loves giving back time and money to communities in need. He donated 1 million dollars to The Red Cross so there's no question he'll make the same efforts here in The Bay Area. With this comes Oakland pride, so he's got to be sure to be stocked up on Oakland gear. Here are a few spots he can hit up: Oaklandish, BOSK, Beast Oakland, Beast Mode Apparel.
4. His favorite food is crab legs.

Oakland has become the Bay Area's hub for bomb restaurants, so food is not a problem. Here are a few spots that KD can try to fill his crab leg craving: alaMar, Smelly's Creole, Jack's Oyster Bar & Fish House, or The Rocking Crawfish.
5. His favorite movie is Big Momma's House and was even cast in a movie in 2012.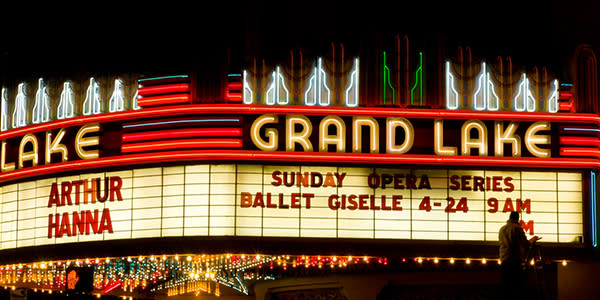 Kevin Durant played himself in a 2012 movie called Thunderstruck. If Kevin Durant wants to catch a new movie, Oakland's historic Grand Lake Theater is the place to go. Although if KD wanted some legroom and some comfort, New Parkway Theater has couches and living room furniture inside.
6. Owned KD's Southern Cuisine in OKC.

His restaurant closed down following his move to the Bay Area, but there are already so many southern restaurants in Oakland. Take your pick!
Southern Cuisine: Southern Cafe, Souley Vegan, Lena's Soul Food Cafe, La Christa's Cafe, Brown Sugar Kitchen, Big Momma's Kitchen, Home of Chicken and Waffles, Miss Ollie's