Here's a full list of things to get excited about this season with the A's!
1. Try out one of the EIGHT new seating areas.
Experience different options from varying price points. Relax in new Lounge Seats and enjoy private refrigerators fully stocked with water and soft drinks. Coming with a group? Check out The Terrace, featuring tables for groups of 2-4 to eat, drink and watch the game. The Coppola Theater Boxes offer a little more privacy, while still being out in the fresh air. Bring your glove and watch for home runs from the Hero Deck, where you can also enjoy all-inclusive catering options. For a more casual experience try the Oak Landing, where guests can stand at drink rails to enjoy the game. If you want to get as close to the team as possible, the Dugout Seats right next to the A's walkway are the ones for you. The Mechanics Bank Diamond Level seats are located directly behind home plate and include complimentary food and drinks. If you're eager to catch a fly ball, try the Field Box, located behind both dugouts. Learn more
2. Experience more Special Events than ever before!
The A's have increased the array of special events on the 2019 schedule. Check out the heritage games, college events, youth days, appreciation nights, awareness events, sports recognition nights, foodie-focused events and more! Learn more
3. Gaze at the sky during one of SEVEN themed Firework Nights!
Sit in awe on the field as you watch Oakland A's fireworks after seven games in 2019. Following each fireworks game, fans will be invited to sit on the outfield grass to enjoy the dazzling sky high show. Learn more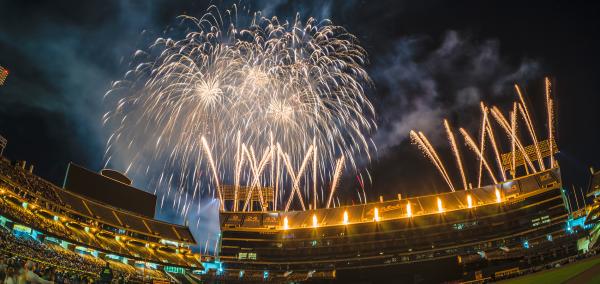 4. See more games with the Treehouse Pass (monthly or annual pass)
Are you looking for access to every home game with two full-service bars, standing-room & lounge seating, TVs and entertainment? Look no further than the Treehouse Pass. Enjoy new weekday specials with Mustache Mondays (half off drinks & free mustaches), Taco Tuesdays (half off Don Julio cocktails & a taco truck), Whiskey Wednesdays (half off Bulleit cocktails) and Thirsty Thursdays (50% off all drinks while the A's are winning)! Learn more here. Learn more
5. Championship Plaza - new & improved! 
Looking to stretch your legs a bit during the game? Take a stroll to Championship Plaza, located on the west side of the ballpark, where you will find food trucks, beer stands, music, lawn games, and more! There's also a large video screen so you won't miss any of the action while you're away from your seats. Learn more
6. This team is just getting started!
"The 2018 Oakland A's were fun, engaging, endearing, and scrappy... They were a team that demanded your attention and earned your admiration. They could go toe-to-toe with anyone in baseball and they were never out of a game until all 27 outs were made."  Source: Mercury News

7. There are talks of a NEW stadium in Oakland!
The A's have publicly announced their plans for a new Oakland Stadium at Howard Terminal. Learn more