Back
Things To Get Excited About This A's Season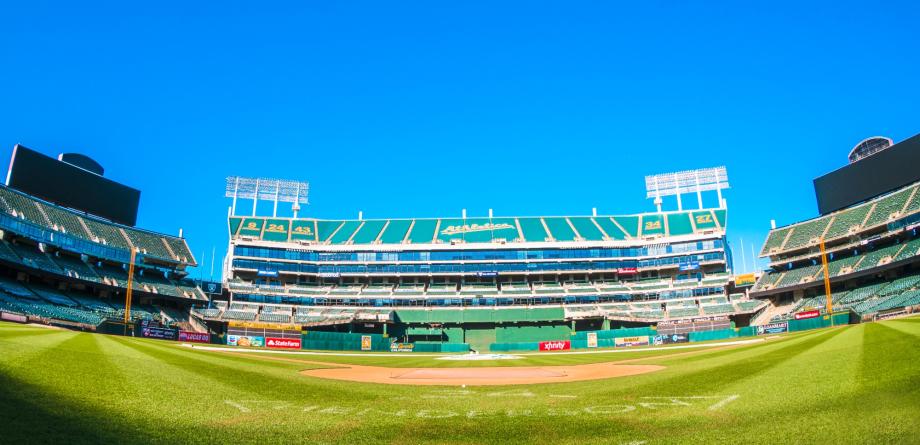 Here's a full list of things to get excited about this season with the A's!
1. Lower beer prices at home games.
The Coliseum will have 91 different brews throughout the ballpark, including 77 on tap. All 77 will be discounted for the 2017 season - $10 for premium beers and $8 for domestic. According to Dave Kaval, A's President, the A's will have the lowest beer prices of any Bay Area sports venue. (NBC Bay Area)

3. Food in the stadium got an UPGRADE.
Dave introduced Effie Speigler, the executive chef in charge of ballpark food, and then one-by-one discussed new (or upgraded) items such as:
A Colossal dog with a new bun brought in from a local bakery
A chicken-and-waffles sandwich
A California burger with avocado
Sidewinder garlic fries
New ingredients for a reinvented nacho dish
Two wines being made exclusively for the A's - the Swingin' A's Chardonnay and the Bill King Holy Toledo Reserve Cabernet. (NBC Bay Area)
4. The A's named Oakland Coliseum's playing surface Rickey Henderson Field.
As a tribute to former Athletic and MLB Hall of Famer Rickey Henderson, the Oakland A's will name the field at the Oakland Coliseum "Rickey Henderson Field." The team will dedicate Rickey Henderson Field during a special pregame ceremony on Opening Night, April 3, before the A's play host to the Los Angeles Angels. (CSN Bay Area)
5. New 100 x 100 feet tall Stomper Mural in Uptown Oakland.
The A's commissioned The Illuminaries to recreate Stomper in the form of a 10 story mural in the middle of Uptown Oakland.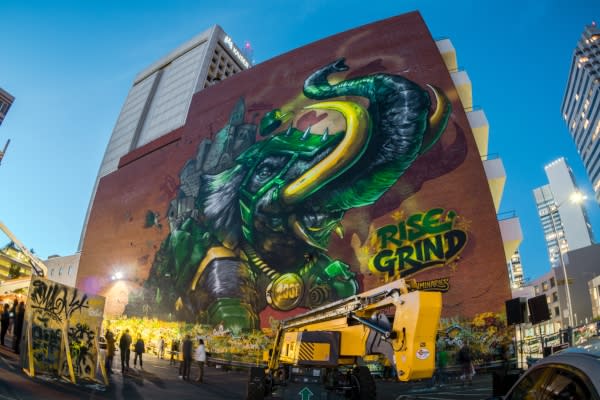 6. The 510 Pack for affordable and flexible Field Level seats!
The new 510 Pack is the most affordable and flexible commitment to support your Oakland A's. And it's only on your mobile phone.
Presented by Visit Oakland, purchase of the 510 Pack gets you 20 digital vouchers in Field Level seats for $510. Each digital voucher can be used for entry into select 2017 Oakland A's regular season home games, including Opening Night! The pack is completely paperless and digital voucher redemption operates exclusively within the official app of the Oakland A's, the MLB.com Ballpark app.

7. They have been in Oakland for 50 years!
The A's have been in Oakland since 1968! 
8. There are talks of a NEW stadium in Oakland!
The A's have publicly committed to announcing the new site of their Oakland Stadium in 2017!
9. Awesome Events for the whole family.
Bay Area Hip Hop Fireworks, Sharks/A's Beanie, G-Eazy Bobblehead, Star Wars Fireworks, LED Watch just to name a few.