Back
Tailgate Recipes from Oaklands Best Chefs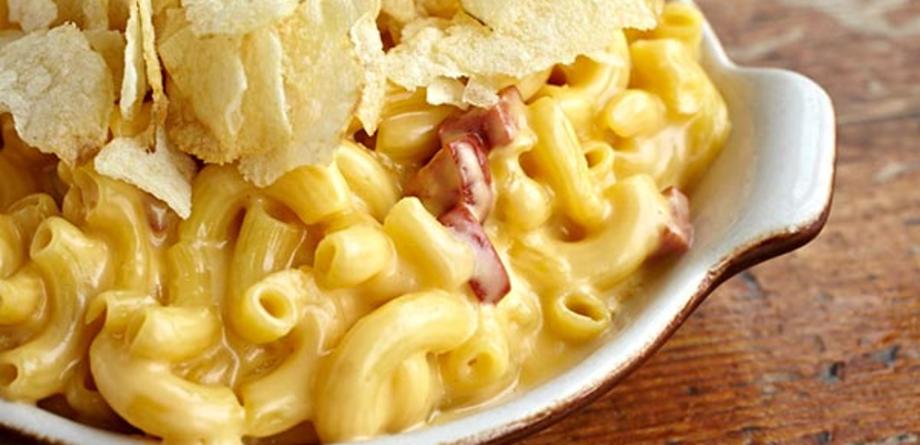 Sorry Game of Thrones fans, but Summer is Coming. And with it brings the holy trifecta of baseball, grilling, and day beers that combines for the glorious tradition of tailgating. So we asked some chefs around town to share their favorite tailgate recipes to spice up your pre-game ritual. Bon appetit and GO A's!
Grilled Buttered Shrimp & Bacon Skewer
Chef Nelson German, alaMar
Ingredients - Yields 4
8 Raw 16/20 Shrimp
8 Slab of bacon (apple wood smoked)
stick unsalted butter
1 tsp. old bay seasoning
1 tbsp. minced garlic
1 sprig fresh thyme leaves
1 tbsp. fish sauce
8 slices organic yellow peach (one large peach)
4 10 in wooden skewers (soaked in water for 30 minutes, this method will help the wood from not burning on the grill)
Ingredients: Shrimp Brine
1-quart cold water
cup Kosher Salt
cup cane sugar
1 stalk of lemongrass
4 cloves of garlic
2 sprigs fresh thyme
1-ounce apple cider vinegar
Directions Brine: In a small saucepot add water, sugar, salt & thyme. With the back of a chef knife hammer down on the lemongrass to extract some natural oils then rough chop and add to liquid. Smash garlic cloves and add to brine, now bring the brine to a boil. Once it reaches a boil turn off the flame and let sit for 10 minutes. Then add about 2 cups of ice and let cool for 20 minutes. Peel & devein the shrimp and add peeled shrimp & the shells to the brine, put aside shrimp & let brine for 20 minutes (this will add flavor to your shrimp and ensure that it doesn't get overcooked). Slice peaches about an inch each, now cut bacon about 1 inch thick cubes. Put together skewer to your liking but I would wrap the shrimp around the bacon lardon and skewer (this will infuse more flavor into the shrimp. Then skewer the peach then follow with another shrimp bacon piece and top with another peach. Get your grill hot, melt the butter on low heat and add the old bay, fish sauce & one thyme sprig (of just leaves) to the butter. Take two cloves of garlic from the brine and finely chop/mince then add to the butter. Now brush some of the seasoned butter on your skewers then place on grill and let cook for 1 minute each side (do this twice) while occasionally basting the shrimp kabob (I would baste about two times each side). Then take off the grill, baste one more time and enjoy! If you want to really impress then you can sprinkle some lime juice, sliced mint and you will get an explosion of citrus and goodness!
Bus Stop Chicken
Chef Lev Delany, Chop Bar
This recipe can easily be doubled or tripled depending on your crowd This is a version of the grilled chicken that is often found outside bus stations in Mexico. It's great for tailgating because it can be marinated 2 or 3 days ahead of time and be ready to grill the day of the game. Ingredients - You can make it simpler by using all the same chicken part, e.g., all drumsticks so that they cook at the same rate and are ready at the same time.
2 chickens, cut into 10 pieces each (wing, thigh, drumstick, and each breast cut in two)
4 oz. achiote
2 tbsp. Ancho chile powder
1 tbsp. cumin
1 6 oz. can chipotle( use less if you don't want it very spicy)
4 cloves garlic
1 medium sized onion
Juice of 2 oranges and 2 limes
4 oz. canola oil or other fat
2 tbsp. salt
Directions Puree all ingredients (not the chicken) in a blender or food processor. Rub thoroughly into the chicken. Wait at least one hour or up to 3 days. Grill on low to medium, the marinade can flare up a bit.
Trailer Mac
Allison Arevalo and Erin Wade, Homeroom
This is the optimal combination of awesome tailgate foods hot dogs, cheese, and chips all in one. This mac and cheese is a classic-style recipe, just like you had as a kid, and chips add the perfect amount of crunch on top. If you're making this one be sure to hashtag #homemadehomeroom! Ingredients
8 tablespoons of unsalted butter
8 tablespoons of flour
3 cups of whole milk
2 teaspoons of kosher salt
1/2 pound of dried elbow pasta
2 cups of mac sauce
2 cups of 2-year aged extra sharp yellow cheddar cheese grated
3/4 cup of hot dogs chopped (we use Niman Ranch all-beef)
2 cups of potato chips, crushed
Sauce Directions
Heat the milk in a pot over medium heat until it just starts to bubble but is not boiling, about 3-4 minutes. Turn off the heat.
Heat the butter over medium heat in a thick-walled pot. When the butter has just melted, add the flour and whisk constantly until mixture turns light brown, about 3 minutes.
Turn the heat off on the butter-flour mixture. Slowly pour in the warm milk, about one cup at a time, into the butter-flour mixture, whisking constantly. It will get very thick when you first add the milk, and thinner as you slowly pour in the entire three cups. Don't worry this is normal.
Once all the milk has been added, set the pot back over medium-high heat, and continue to whisk constantly. In the next 2 to 3 minutes, the sauce should come together and become silky and thick. Add the salt.
Mac Directions
Cook your pasta in boiling water until al dente. Drain, rinse with cold water, and drain pasta again (this is to keep pasta from overcooking).
Add the mac sauce, cheese, and hot dogs to a large, heavy-bottomed pot and cook on medium heat. Stir until cheese is completely melted. Slowly add cooked pasta, stir, and continue cooking for another 5 minutes, until pasta is hot and steaming.
Scoop into bowls, sprinkle potato chips on top, and revel in your creation.
Grilled Rosemary Lemonade with Bourbon
Drew McGowan, Member of Big Bob Gibson Bar-B-Q team and OakTown Throw Down Champion
Ingredients
Large bag of lemons (~20 large lemons)
1 cup water
5 cups sugar
1 cup local honey
5-8 rosemary sprigs
Bottle of your favorite Bourbon (mine is Woodford Reserve)
Ice
Directions
Cut the lemons in half. Pour a 1/2 cup of sugar into a cup and dip the open ends of the lemons into sugar.
Combine remaining sugar (1 cup), water, and honey in a pan. Add the sprigs of rosemary to the liquid. We will later heat this mixture.
Use a chimney starter to light charcoal, using Oakland's own Kingsford charcoal. The coals will be ready in about 10-15 minutes. Pour the coals into a charcoal grill or Pit Barrel Smoker once coals are approximately 1/2 ashed over. Place the grill grate on the cooker, making sure it is clean.
Grill the lemons sugar-side down until the lemons start to brown. This should take about 7-10 minutes. For a smokier flavor and to better control the temperature of the grill, place the lid on the cooker. Remove the lemons and set aside to cool.
After grilling the lemons, place the pan with the simple syrup liquid mixture on the cooker. Heat the syrup until it's fully dissolved. The longer you simmer this, the more rosemary flavor will be infused.
When lemons have cooled a bit, squeeze the juice into a container. You can use a strainer or go for a more rustic feel by simply squeezing the juice right into the container. Combine the grilled lemon juice, the cooled simple syrup and water to taste then add bourbon and ice. Then enjoy the fruits of your labor!