To support our Black community, we have to educate ourselves, listen, and teach each other. In Oakland, we always believe this begins with listening to Black folx and engaging in what is shared. 
Below is a collated list of our existing resources as well as resources from community members for us to engage with and take action from.  
Black Lives Matter. Black Businesses Matter. Black Futures Matter. 
Stay Educated 
Black Lives Matter 
#BlackLivesMatter is a global network that started as a response to the acquittal of Trayvon Martin's murderer in 2013 by Oakland-based Alicia Garza, Opal Tometi, and Patrisse Khan-Cullors. It is a massively extensive resource for updates, resources, and actionable ways to join the movement.  
Help Fund the Movement and follow their official Instagram @blklivesmatter.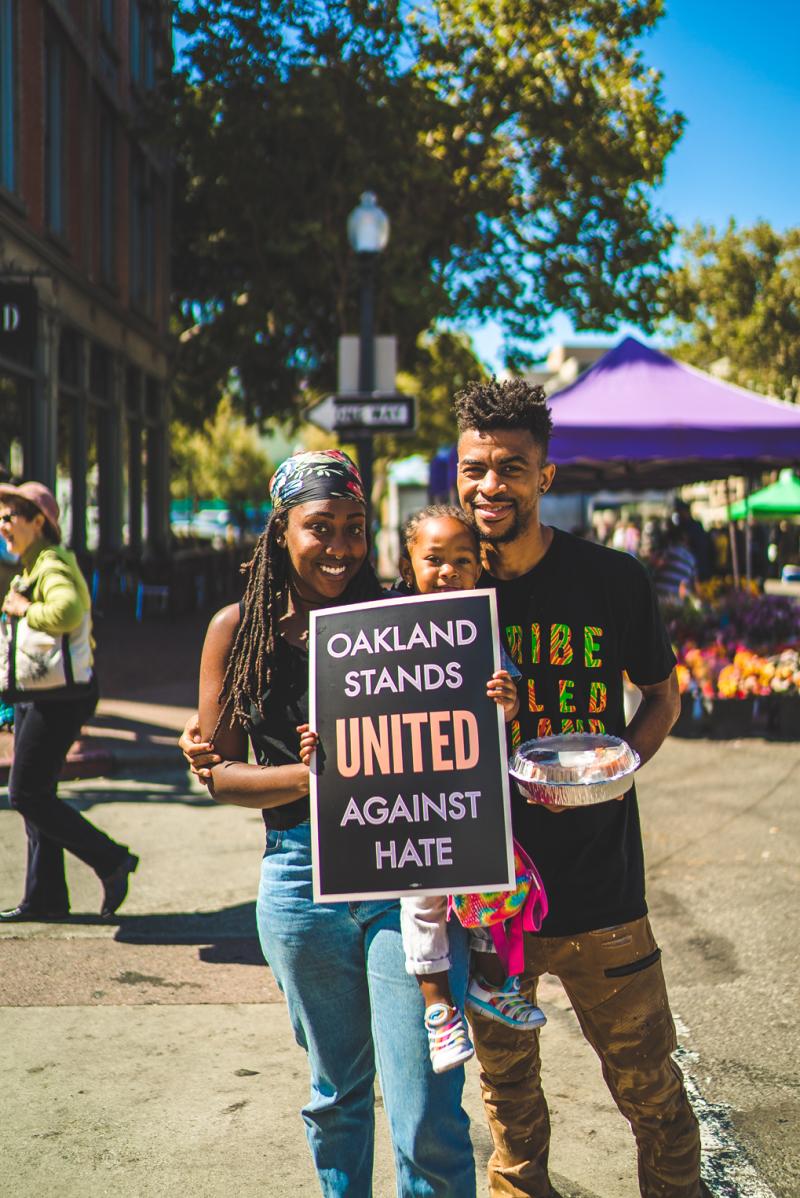 Black History and Culture 
Oakland celebrates Black history all year, but we kick it up a notch in February during Black History Month, with special events and exhibits that happen all over the city. You can still learn about Black history and culture by visiting important monuments in and around downtown. When Shelter in Place lifts and museums and tours open up, many have standing exhibits dedicated to Black history, culture, and resources for making change for the future.  
The Black Panther Party 
The Black Panther Party was a revolutionary socialist political organization founded in Oakland in 1966, by Marxist college students Bobby Seale and Huey Newton to protect Black neighborhoods. 
As we stand with #BlackLivesMatter, it is clear that though we continue to fight the same fight, the fire is still alive and the legacy of the Party remains strong. Power to the People. Explore more of the Black Panther Party's history in Oakland and landmarks.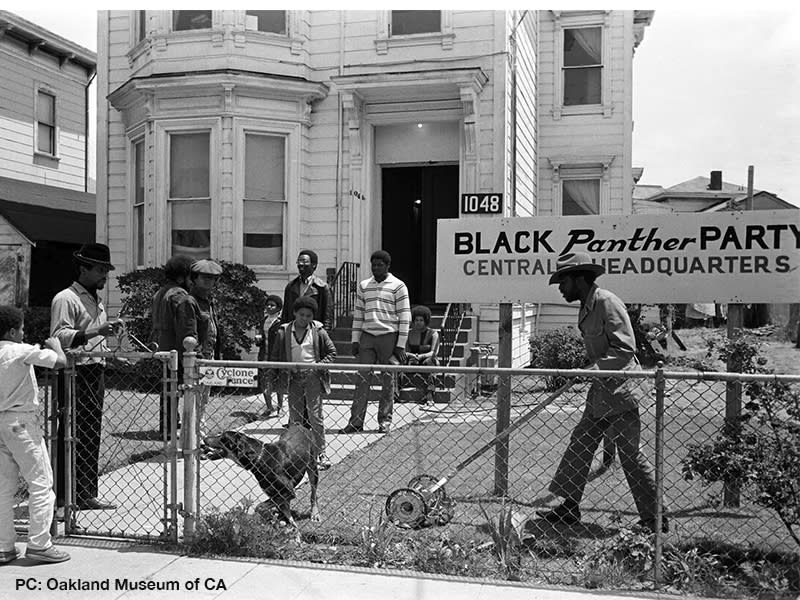 Black Cowboy Parade and Heritage
The iconic photo of Brianna Noble astride her beautiful horse, Dapper Dan, down Broadway made international headlines. Did you know, Oakland celebrates Black Cowboys with the Black Cowboy Parade and Heritage Festival? Celebrated annually (please check back for changes this year) for the past four decades, the event enlightens children and adults with the contributions of people of color in the settling of the West.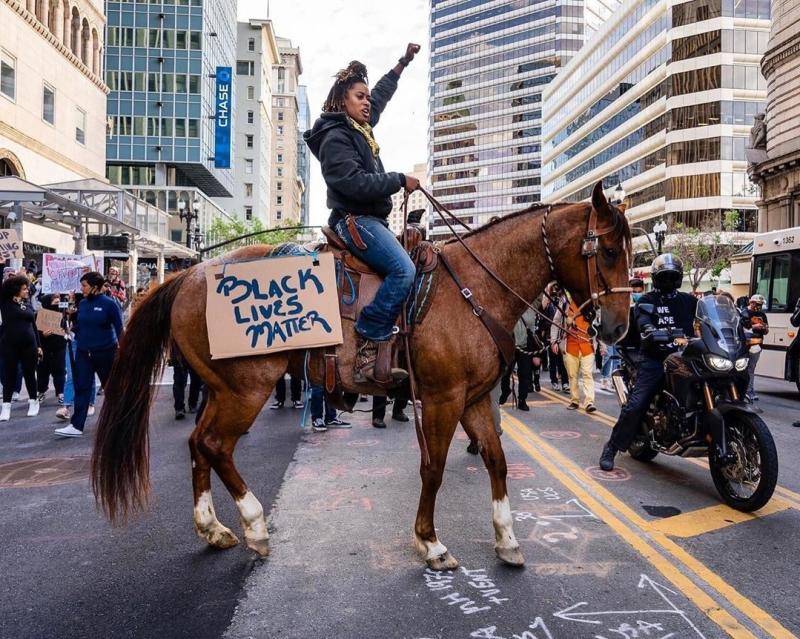 PC: Instagram @shirabezoak
Read Up
Marcus Books
Marcus Books, the historic (and oldest) black-owned bookstore in Oakland, opened in the 1960s with the purpose of carrying literature and nourishing Black readership. It exists to ensure that generations now and, in the future, have access to knowledge about the lived Black experience.  
"At Marcus Books "Black" is not a subject, a single month, or a niche; it is the universe. "Black" is not just history; it is the present and the future." 
Marcus Books is celebrating its 60th anniversary! Celebrate and donate to this important Oakland legacy.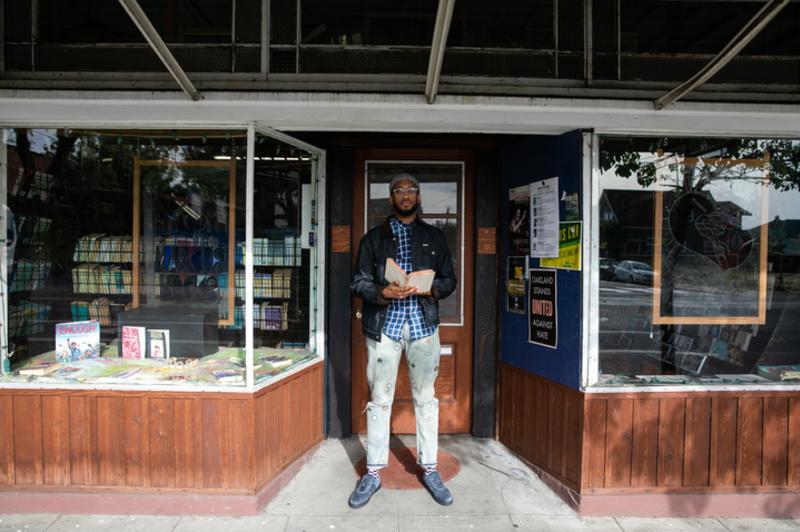 For the Littles
Embrace Race
Since 2016, Embrace Race has created a space to gather and share resources to be able to raise children in a world where race matters. Here are 31 children's books to support conversations on race, racism and resistance. 
Art of Rob Lui-Trujillo
Born in Oakland and life-long Bay Area resident, illustrator Robert Liu-Trujillo uses storytelling to share many untold stories including Furqan's First Flat Top. Check out his other children's books here, many of which are bilingual—English and Spanish!
The Conscious Kid  
The Conscious Kid is a Black and Brown owned educational nonprofit creating parenting and education resources through a critical race lens. Empower your children to participate in racial justice by reading from their list of 41 Children's Books to Support Conversations on Race, Racism, and Resistance. Follow their Instagram for information, resources, and ways to take action, such as their Rent Relief aid effort. 
Documentaries/Movies from Oakland
The Black Panthers: Vanguard of the Revolution was the first feature-length film documentary to tell the story of the Black Panther Party. Documentarian Stanley Nelson goes straight to the source, weaving rare archival footage with a diverse group of voices including Black Panthers who remained loyal to the party and those who left it. 
Fruitvale Station is based on the events leading to the death of Oscar Grant, a young Black man who was unarmed and killed in 2009 by BART police at the BART Fruitvale Station in Oakland.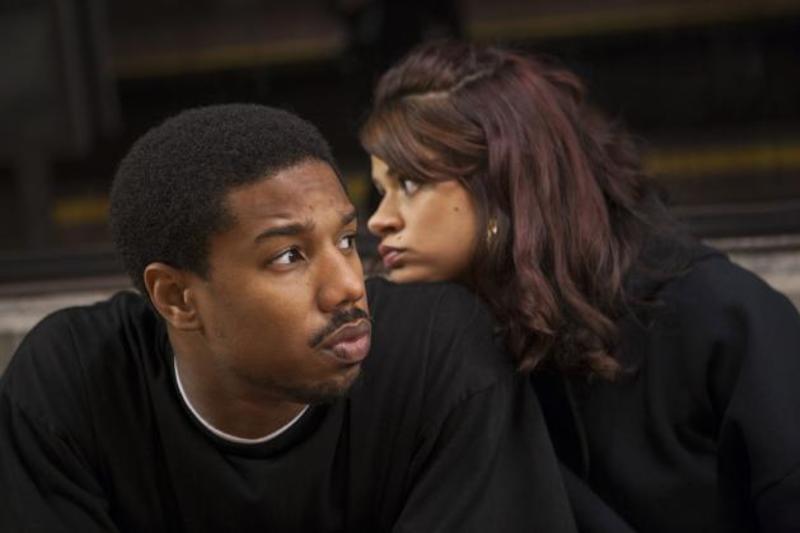 In Blindspotting, longtime friends and collaborators, Daveed Diggs and Rafael Casal (playing Collin and Miles) star in this timely story about friendship, and the intersection of race and class set against the backdrop of Oakland. 
Here are more movies and documentaries compiled by Buzzfeed to better understand contemporary and historic issues of racism as well as our list of movies filmed in or about Oakland.
Donate, Contribute, Support, Signal Boost
Makeup artist Zoe Amira created an hour-long YouTube video of art and music by Black creators as a way for people who do not have the means to financially contribute to #BlackLivesMatter. The video is filled with ads, which result in ad revenue. 100% of the ad revenue made through AdSense will be donated to the associations that offer protester bail funds, help pay for family funerals, and advocacy listed in the beginning of the video. 
People's Breakfast Oakland is a Black socialist grassroots organization serving the people of Oakland by providing meals and packages to houseless communities. 
Black Earth Farms is a grassroots Pan African & Pan Indigenous Farming Collective doing Community Supported Agroecology in the East Bay. They are delivering free food to Black folx who have been arrested, bailed and injured from protests. DONATE: $blackearth (cashapp) and @blackearthfarms (Venmo).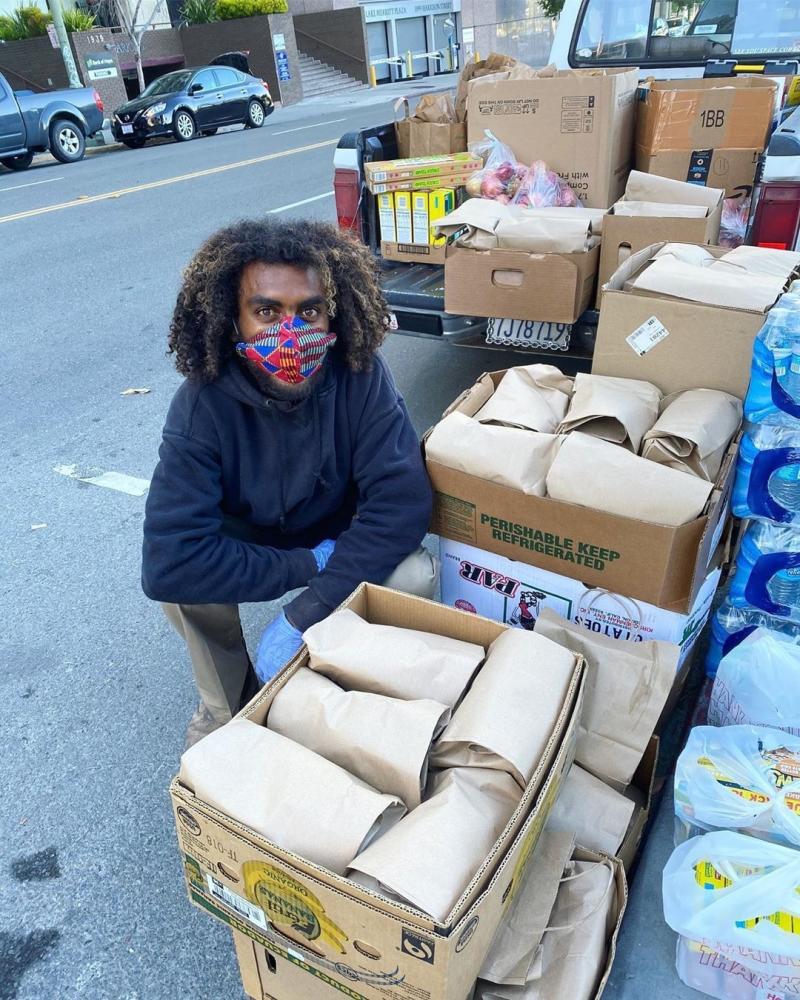 PC: People's Breakfast Oakland
Order Takeout/Delivery from Black-Owned Restaurants 
Put money directly in to the businesses that feed us, and support Oakland's strong Black community by ordering takeout/delivery from Black-owned restaurants. Here are some other lists to check out as well: Bay Area Black Market, Black Owned Businesses Local Wiki, Berkeleyside's Black-owned Businesses in Berkeley and Oakland, SF Chronicle's Running Black-owned Restaurant List.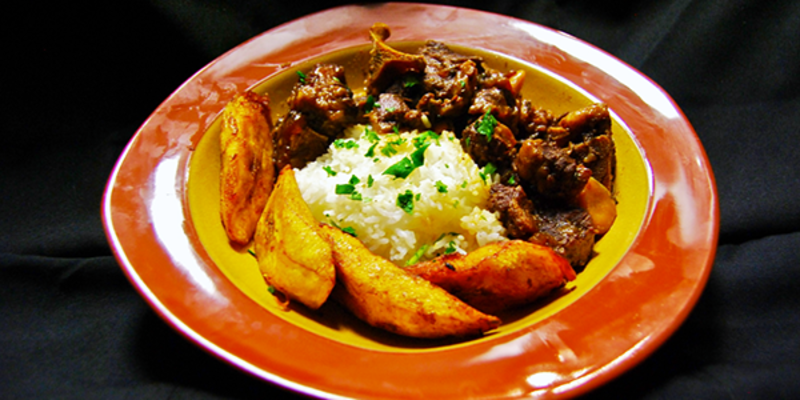 PC: Kingston 11
**This is not a complete list, so please help us make it as robust as possible by adding your favorites we may have missed in the comments. 
Oakland Museum of California "Take Action" Cards
Oakland Museum of California is committed to elevating resources to help end violence against Black people. They are posting "Take Action" Cards, which are normally available in the Black Power section of their gallery, on their Instagram with actionable ways to support.