Back
Feast With Your Eyes #ORW18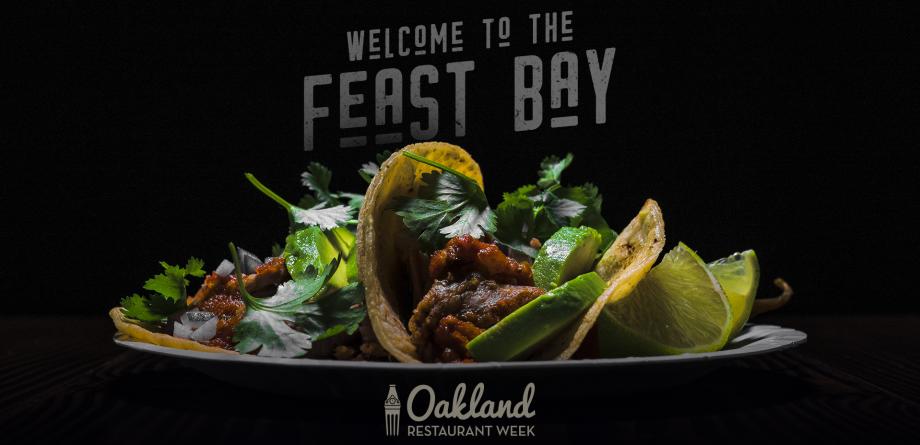 Another Oakland Restaurant Week has been and gone with thousands of meals devoured at Oakland restaurants. From seafood, to Arab street food, to California favorites, to Mexican mole and margaritas, to Thai soul food, to spicy Indian fusion, to Italian classics and more! We asked diners to post their favorite feasts on Instagram, and here's some of the dishes we found.
Brunch O'clock

Reem's: Traditional Arab Street Food Made with California Love! Reem's offers the warmth of Arab hospitality through the discovery of flavors, aromas, and techniques of the modern Arab street corner bakery. 
ORW Favorite:
Classic Mana'essh: Fresh baked to order flatbread topped with olive oil and za'atar, wild thyme sumac berry & sesame seeds, finished with cherry tomatoes, cucumbers & mint. (pictured below)
Shakshuka: Farm fresh egg poached in spiced tomato and red pepper sauce, topped with goat cheese & parsley. Served with fresh-baked pita (pictured below)
Julie's: After spending 10 years in wholesale, Julie yearned to serve her customers face to face and create a soothing space for the community to share and learn. From a love of all things plant-made, Julie's coffee & tea garden was born Jan 1st 2005.
ORW Favorite:
Brisket Hash: roasted turnip & marble potatoes, pearl onion, sauteed greens, green garlic butter, poached eggs (pictured below)
Fried Egg Sandwich: smoked ham, cheddar, arugula pesto, onion jam, acme deli roll, served with spring mix salad (pictured below)
Lunch Time

Navi Kitchen: All day cafe and Indian pizzeria by Chef Preeti Mistry. Highwire coffee and Juhu chai with breakfast sandwiches and toast in the morning time sun, afternoon wine on the patio (or to go!) with Tikka Masala Mac + Cheese, finishing off with Temescal Brews on tap with pizza in the evening watching the Warriors. 

ORW Favorite: 
Tikka Masala Mac + Cheese (pictured below): Baia Pasta elbows with gouda, white cheddar, toast points. $1/mac donated to Destiny Arts
Pav Bhaji pizza: a vegetarian and spicy fusion with roasted cauliflower, carrots, potatoes, peas

Nido: "Nido" translates to nest in Spanish. Our Nido is an inviting space for the local community to enjoy delicious, fresh, farm-to-table Mexican food and drinks.
ORW Favorite:
Vegetales de Temporada Tacos: seasonal tempora vegetables, avocado, pepitas & salsa (pictured below)
 
Winner Winner, Chicken Dinner

Bird and Buffalo: We would like to share our experience through our menu of Thai rustic dishes still enjoyed today by all walks of life back home. Nothing fancy, just delicious, with a little beer to go with, and plenty of smiles to share!
ORW Favorite: 
Grilled lamb chops and blistered garlic green beans, and personal party platters with either grilled chicken, pork spare ribs, Lao style papaya salad, chicken or pork jowl larb (pictured below)

Agave Uptown: Agave Uptown draws from the artisanal tradition and rich cultural history of Oaxaca. Famed for a very authentic mole, an exotic and incredibly rich creation made from 20+ secret ingredients.

ORW Favorite:
Tasajo: Grilled beef, onions, seasonal mushrooms, rice, black beans, tortillas

Enmoladas: braised chicken, mole, queso fresco, sliced onion, rice, black beans
 

Sip Sip Hooray!

Agave Uptown: Prickly Pear Margarita (pictured below)
Calavera: Margarita with pomegranate lime salt air (pictured below)

Treat Yo Self
 
Seawolf Public House: True to what historic public houses were meant to be—good food, good drinks, and community—Seawolf is a truly unique experience for those looking for a sense of place and a feeling of friendship.
ORW Favorite: 
Stout Brownie with toasted marshmallows and graham cracker crumble, served with a glass of High Water Brewing campfire stout.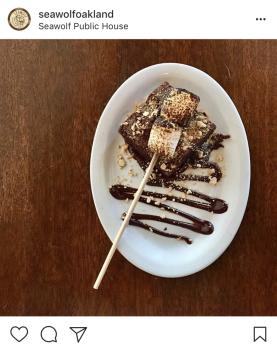 ORW Sponsors