Oakland's got spirit! Over the past few years, Oakland has seen a wave of craft distilleries and spirit brands emerge, reviving an industry that hasn't had a strong presence within the city since before Prohibition. Be sure to check out these local craft spirits offered year round throughout Oakland bars, restaurants and bottle shops.
1. Absinthia
A woman owned organic absinthe company, Absinthia offers a smooth, elegant Swiss style absinthe made of fresh wormwood, certified organic and biodynamic grapes from California and herbs such as star anise, fennel seed and coriander seed. Owner Absinthia J. Vermut began making absinthe ten years before the ban on absinthe was lifted in the US in 2007. Her passion led her to legally change her name to Absinthia and fully embody her product.
Absinthia has collected accolades from quite a few competitions including gold medals at the San Francisco World Spirits Competition 2018 and 2018 New York International Spirits Competition. Fans of the "Green Fairy" can find Absinthia at bars and restaurants around Oakland as well as bottle shops.
Oakland born and raised twin sisters Alexandra and Samantha Blatteis founded Home Base Spirits in 2015 after being inspired by a distillery that emphasized spirits as not just a drink, but an agricultural product supporting local farms and sustainable farming practices. They offer small batch bourbon aged in charred oak barrels made with quality, sustainably grown corn, barley and rye and California botanicals. Check out Home Base bourbon at bars, restaurants and bottle shops all around Oakland.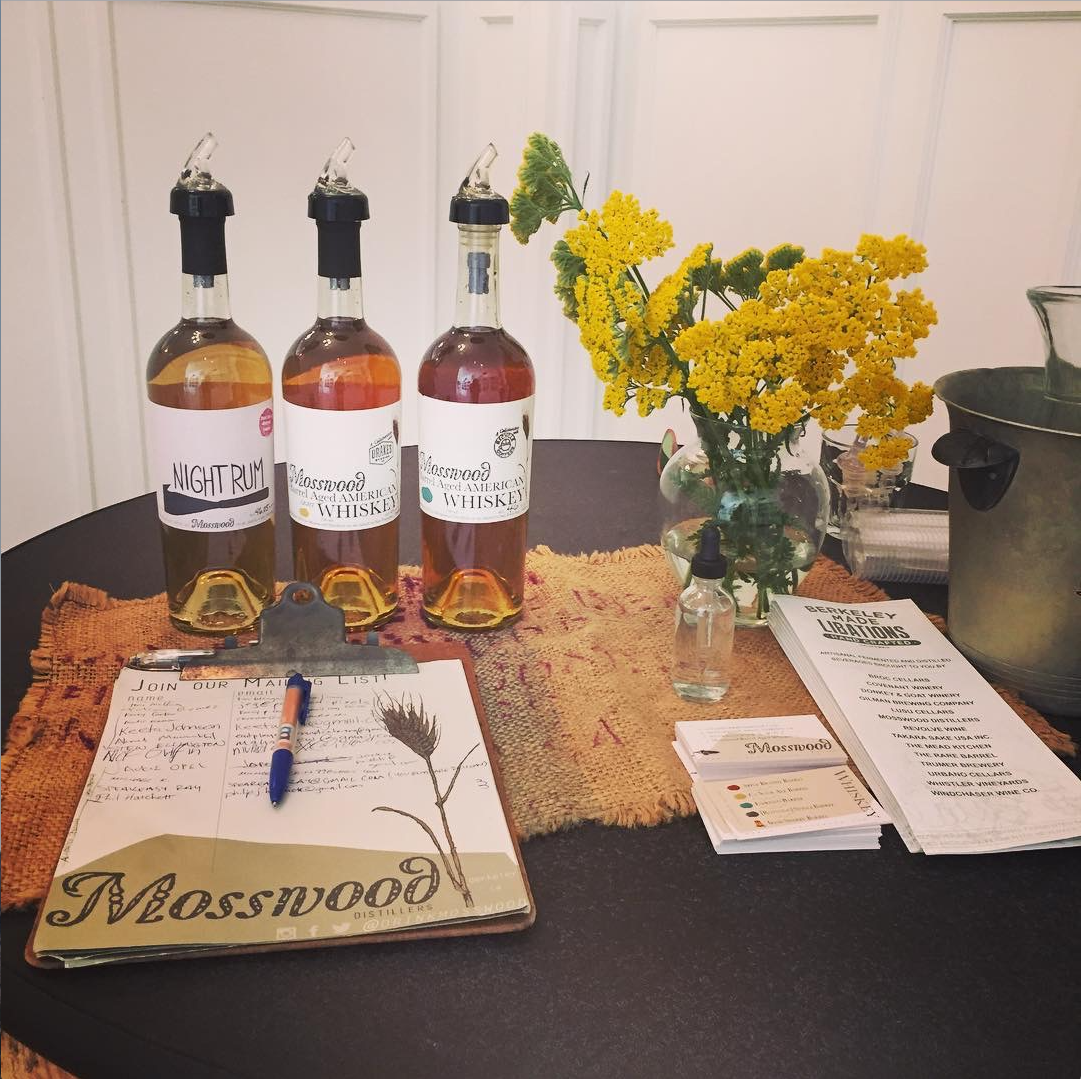 Named after Mosswood Park in the center of Oakland, Mosswood Distillers was founded by Jake Chevedden and Therese Agnew from a passion for whiskey. They focus on aging, finishing, blending and proofing their products. They've since expanded to create cask enhanced and blended rums using Caribbean rums the team carefully selected. Mosswoods whiskeys and rums are used and sold at bars, restaurants and bottle shops across Oakland.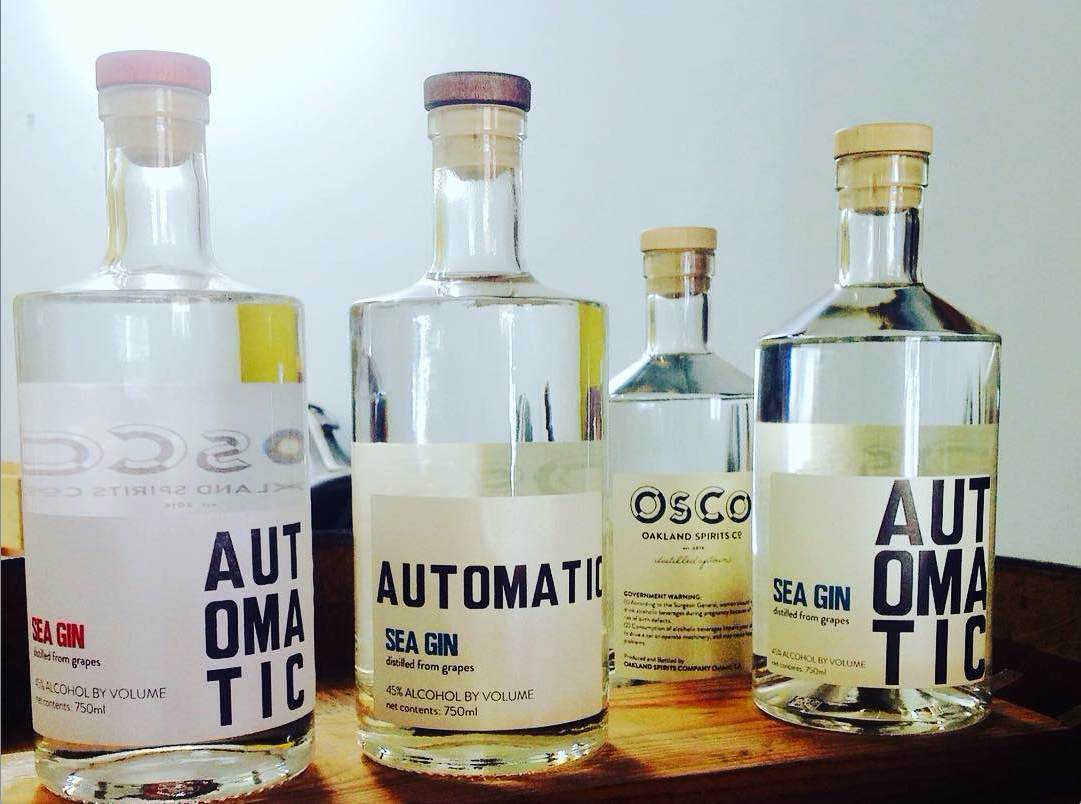 This Oakland distillery operates in the middle of Uptown Oakland with their sister company Two Mile Wines. Their products include brandy, gin and a recent limited release of amaro, all infused with unique, unexpected flavors reflecting the Town itself.
You can find OsCo products across the Town and sampled and sold at the TwoMile Wines Tasting Room.
Wright & Brown holds significant status as the first whiskey to be produced legally in Oakland since Prohibition. Owners Dan Wright and Earl Brown craft small batch, barrel aged spirits including whiskey and rum. They pride themselves on painstakingly controlling every step of the process from growing sustainably farmed grains to mashing, fermenting, distilling, barrel-aging and bottling. The team hopes to be able to open a tasting room in their West Oakland distillery for fans to taste their products in the next few years. In the meantime, check out Oakland bars, restaurants and bottle shops to try their quality whiskeys, bourbon, and rums.
(Photo Credit starting from top of page; Featured Image: Daphne Wu, Mosswood Distillers, Oakland Spirits Company)