Oakland Restaurant Week is a great opportunity to support local restaurateurs and explore cuisines ranging from Mexican, Taiwanese, Dominican and more. Here are five restaurants in Oakland that are owned by people of color.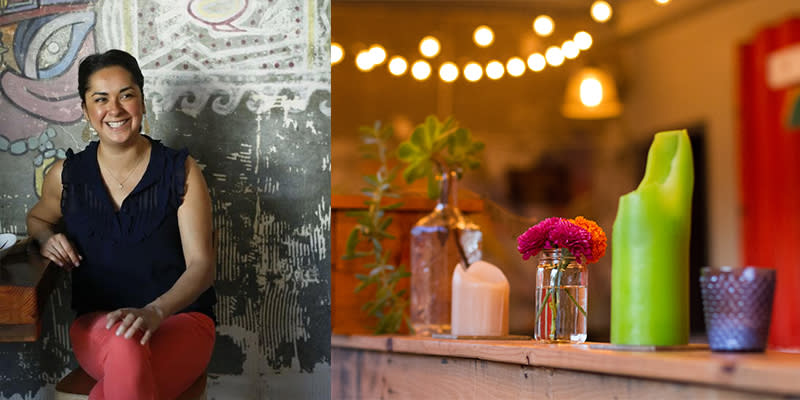 Nido
A former high school art teacher, Silvia McCollow dreamed about opening a cafe and serving the food she grew up eating. So when she moved to the Bay Area, she worked at Cosecha and Chez Panisse and delivered homemade meals to customers, before opening Nido in 2012 with her husband Cory. They have been serving seasonal, traditionally-inspired Mexican food and cocktails ever since. Learn more about Nido.
 
Taiwan Bento
Stacy Tang was born and raised in Taiwan and Willy Wang's parents are from Taiwan as well. After moving to Oakland, they were amazed by the rich culture and how people embraced new cuisines. They loved the popularity of Asian food (Japan, Korean, Chinese, Vietnamese, Thai, etc) but missed their traditional family recipes so they decided to open Taiwan Bento and share some of those same dishes with the community. Learn more about Taiwan Bento.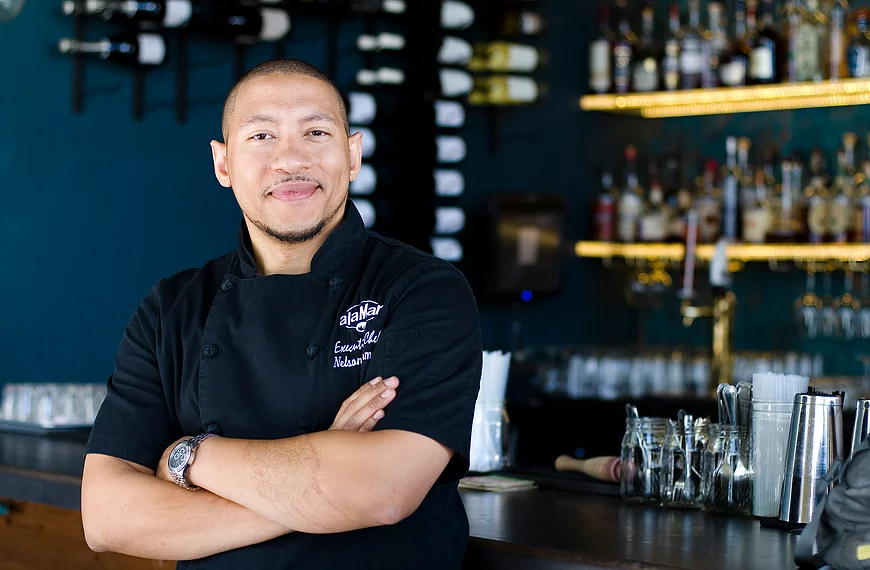 While growing up in New York City, Nelson German learned to cook from his mother, who made traditional Dominican dishes. He also learned many other cuisines and techniques while cooking for over 12 years in New York restaurants and later in the Bay Area. Nelson's passion for creating art with food led him to open alaMar and his new menus were created out of his desire to honor his Dominican roots and share both traditional and unique dishes inspired by his mother's cooking. Learn more about alaMar.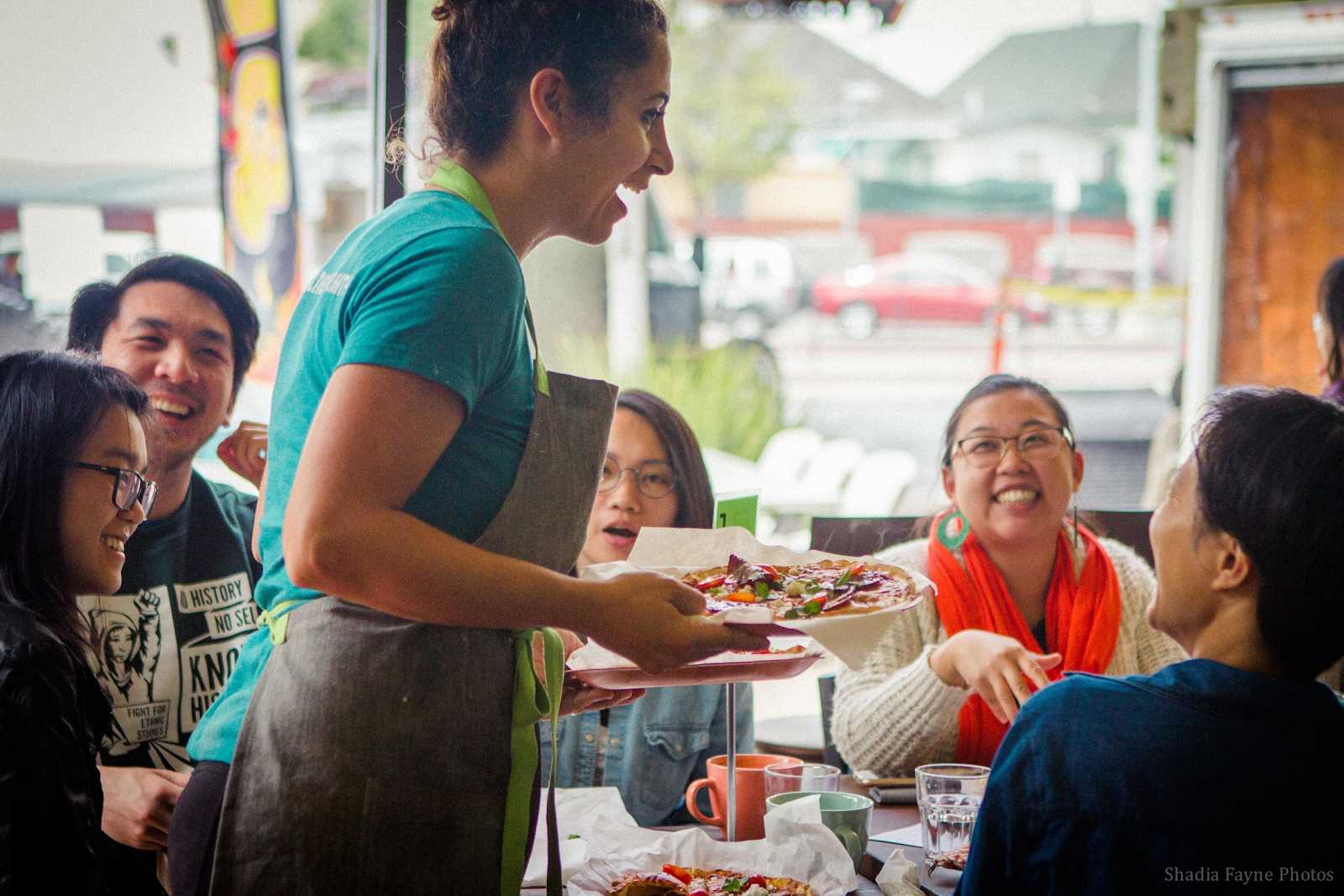 Reem's California
Reem Assil grew up in a Palestinian-Syrian family, surrounded by aromas and tastes from family recipes. She worked for a decade as a community and labor organizer, before dedicating herself to food. With a passion for the flavors of Arab street-corner bakeries and communities, she founded Reem's California to create a place for the community to gather. Learn more about Reem's California.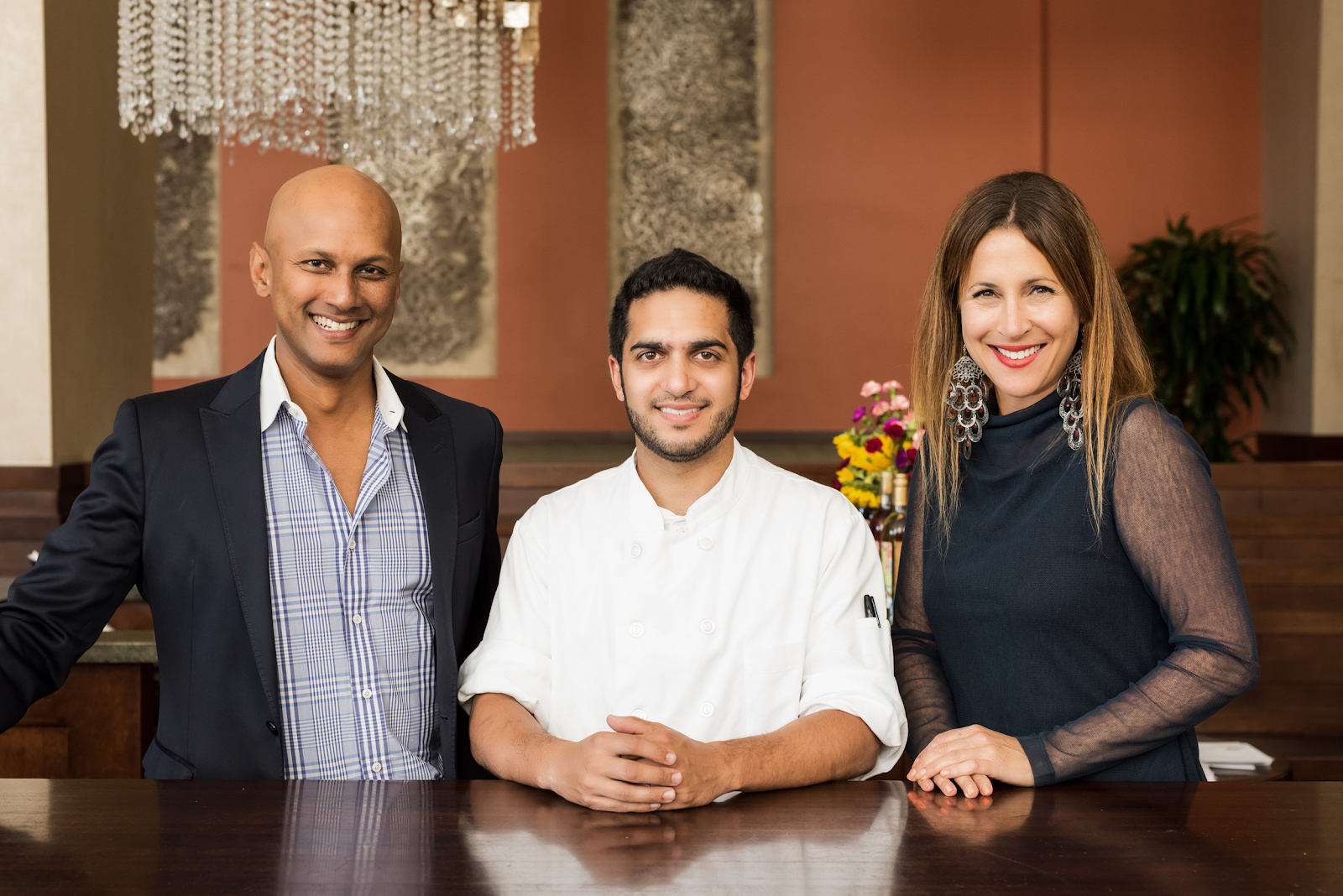 Dosa by Dosa
Anjan Mitra (pictured at left) was exposed to many flavors as a child in Bombay, one of the most diverse cities in India. His mother was from Delhi and his father was of Indian descent and raised in Singapore. When Anjan left Bombay to study in the U.S. at the age of 18, he immediately missed the aromas and flavors of his mother's cooking. And after spending 19 years in the tech industry, he realized his passion for food and decided to open Dosa with his wife Emily. The team, along with Chef Arun Gupta, uses traditional techniques and fresh, local ingredients to serve inventive dishes and cocktails to the Oakland community. Learn more about Dosa by Dosa.