Back
Awesome Oakland Street Murals - Part 2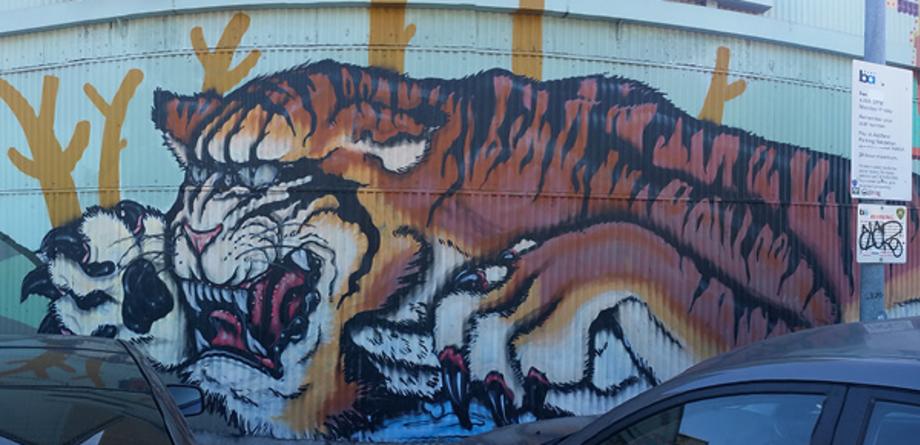 Oakland's vibrant art scene can't be contained indoors. It's everywhere you look in The Town, from spiritual to political we have a ton of amazing murals in Oakland. Big shout out to Community Rejuvination Project for showing us some of what Fruitvale and East Oakland have to offer.
International & 41st - Peace and Dignity, CRP, Vulcan, Mike 360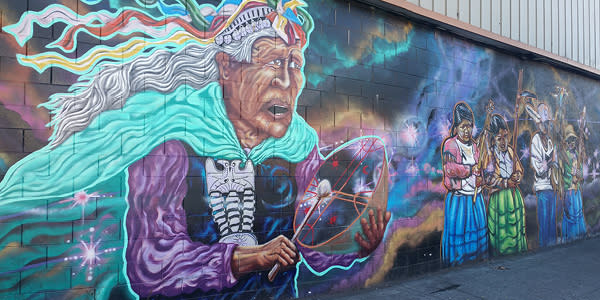 Fruitvale BART Parking Lot - Brett Flanigan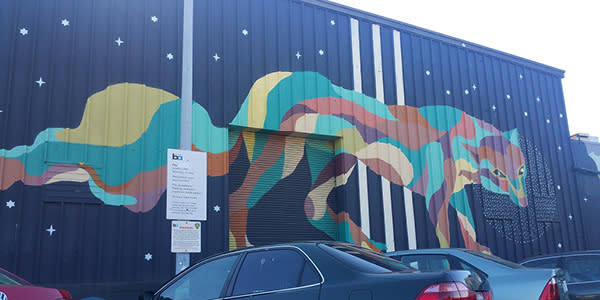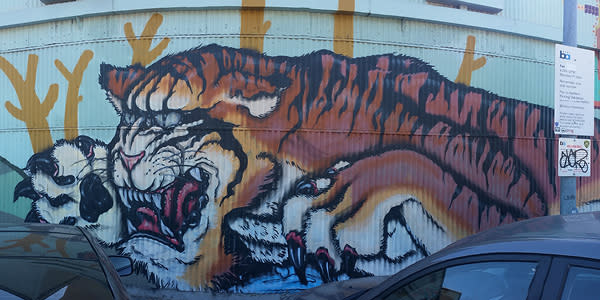 E 12th & 23rd - Culture Is A Weapon, Agana, Dime, drama, Peps 357 and Khoda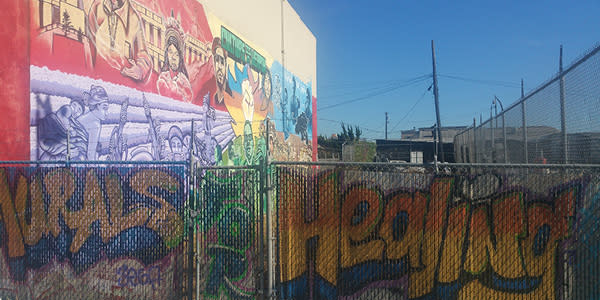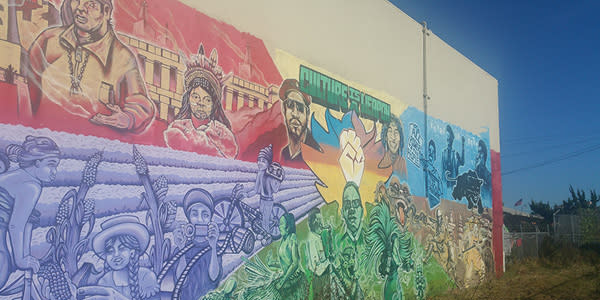 Miller Pl. & Calcot Pl. - Stay Aware, Chris Granillo, Ofeloner, Onedr and Niteowl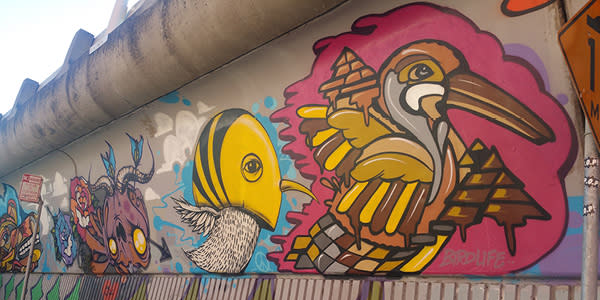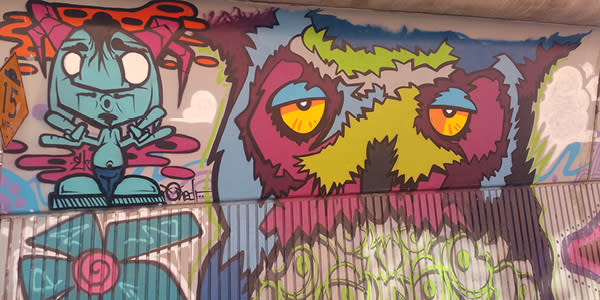 1024 Calcot Pl. - Sea Turtles, Dan Fontes & Caroline Stern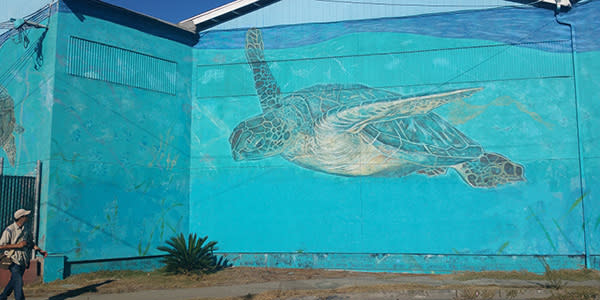 For more Oakland Murals, click here, or follow us on Instagram for Oakland Stories and Giveaways!